Photo Calendars & Diaries
Create your own Photo Calendar and keep track of the days in a smart way!
Different types of photo calendars!
Today, there are many types of almanacs and calendars, and smartphoto offers different models to help you choose the one that suits your household or lifestyle best. A family planner may be well-suited for families with children, as the week usually has a full schedule of activities. Whereas if you want to give away the calendar as a Christmas gift to grandparents, for example, a large-scale kitchen calendar may be more appreciated. If the purpose of the calendar is that you want to get away from your mobile phone, a useful little calendar diary may be something for you.
Once you have decided on a model, the really fun part begins – selecting images that make the calendar unique. At smartphoto, you can decide on the calendar start date. Making the calendar is a simple process!

More
Less
* Starting price
Two tests on Monday, football practice on Tuesday, two assignments due on Wednesday, a presentation on Thursday and it's ""Bring Your Pet To School Day"" on Friday. Are you writing all of this down? You could be, if only you had this cool personalised agenda! This trendy design has lots of space to write down your activites and assignments and it even offers room to jot down all of your fun weekend plans.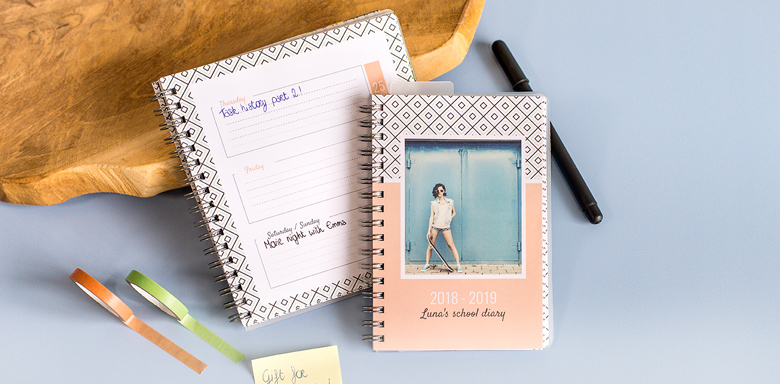 You know what you like best, so why not create your own custom made calendar? You can personalise the background, add as many photos as you want and make it 100% you. Get started now!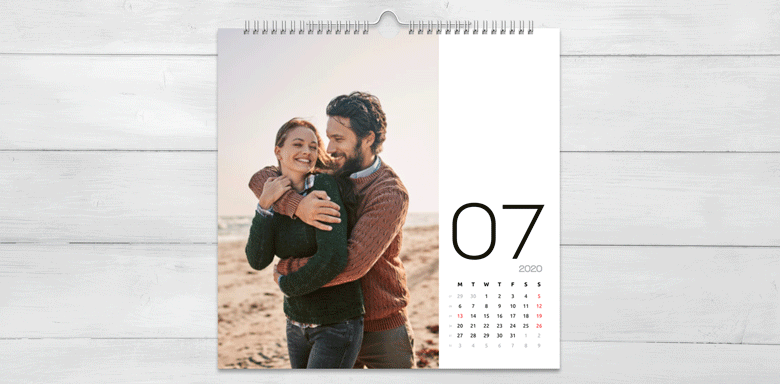 The Kitchen Calendar is one of our most popular formats - it's our golden oldie. This pocked-sized and useful source of information will help you remember every event in your life. And did you know we also have a Small Birthday Calendar in the same size? Never forget a birthday again!