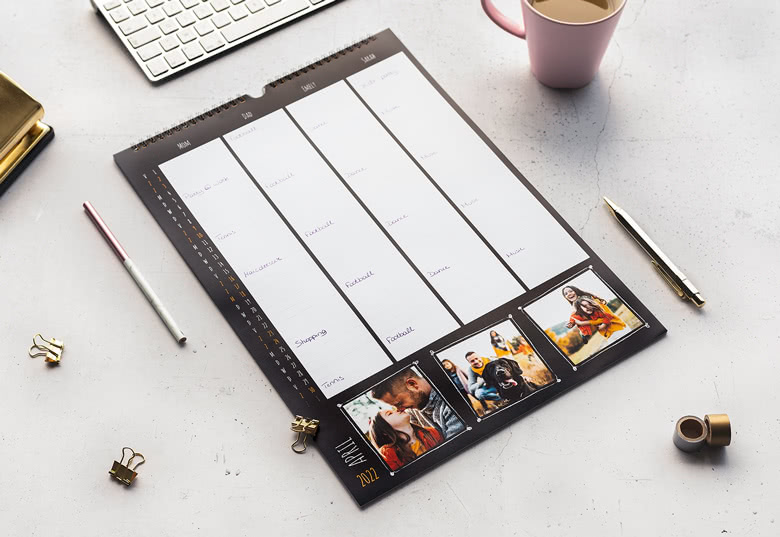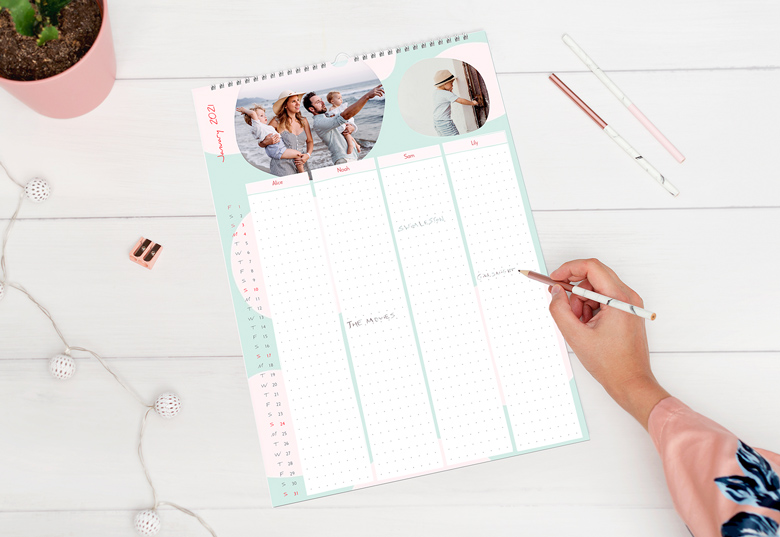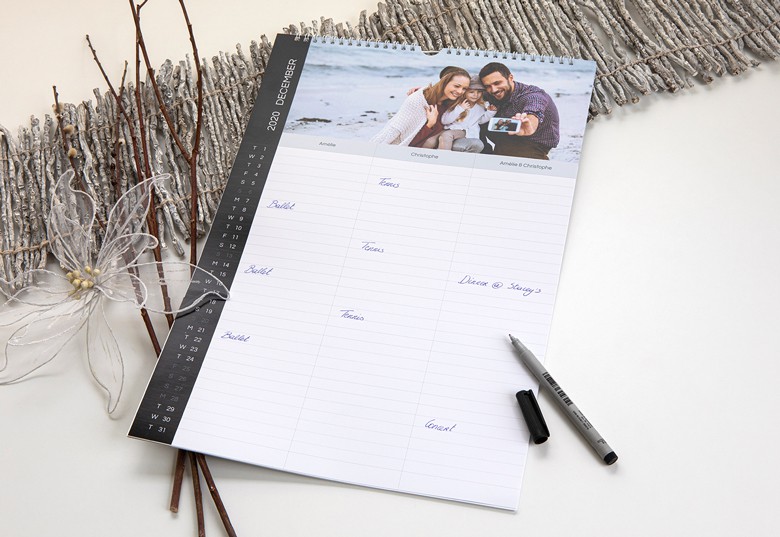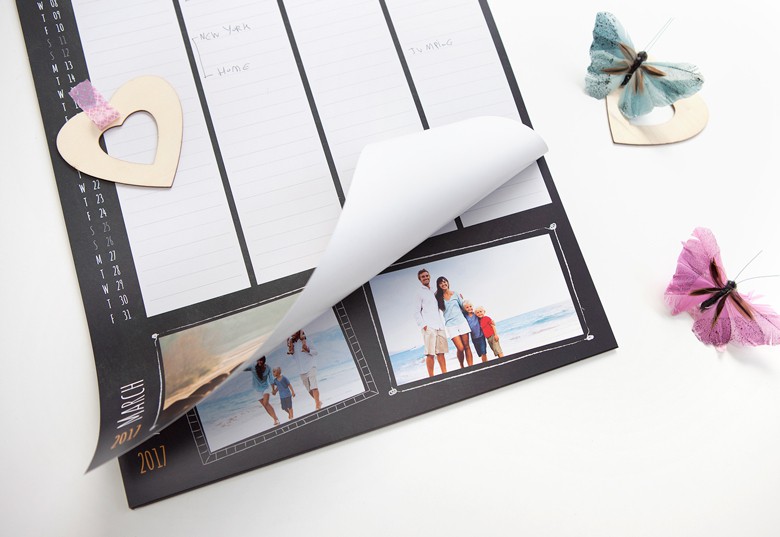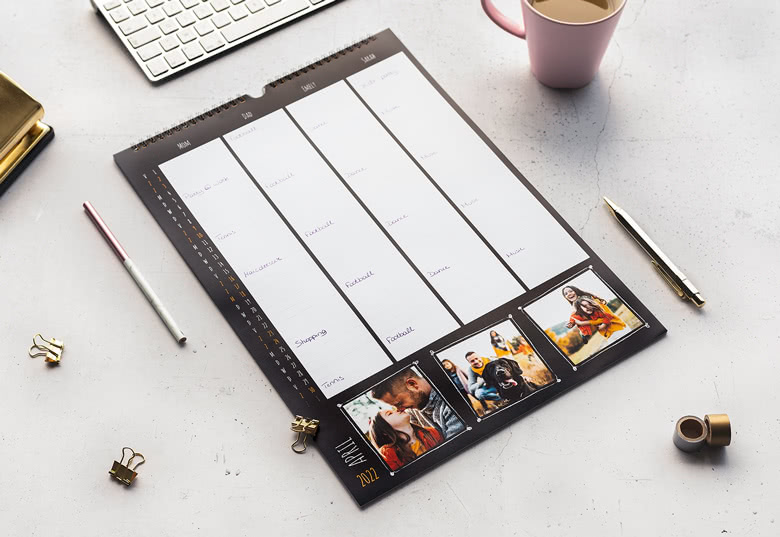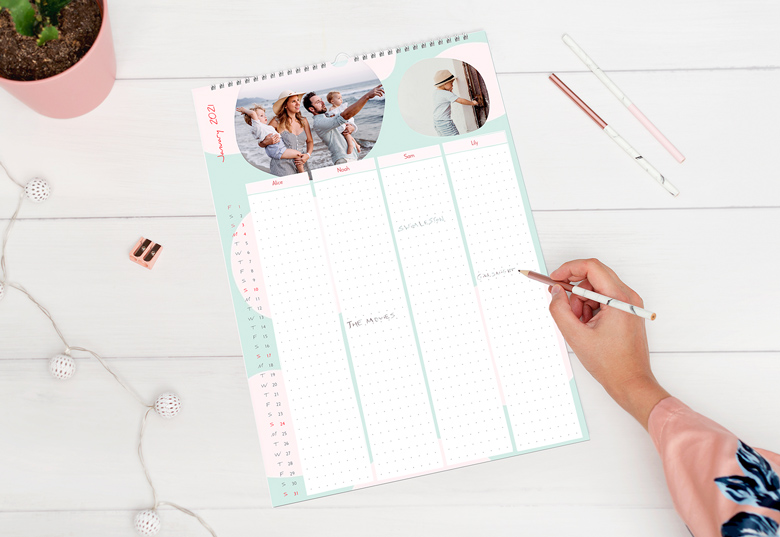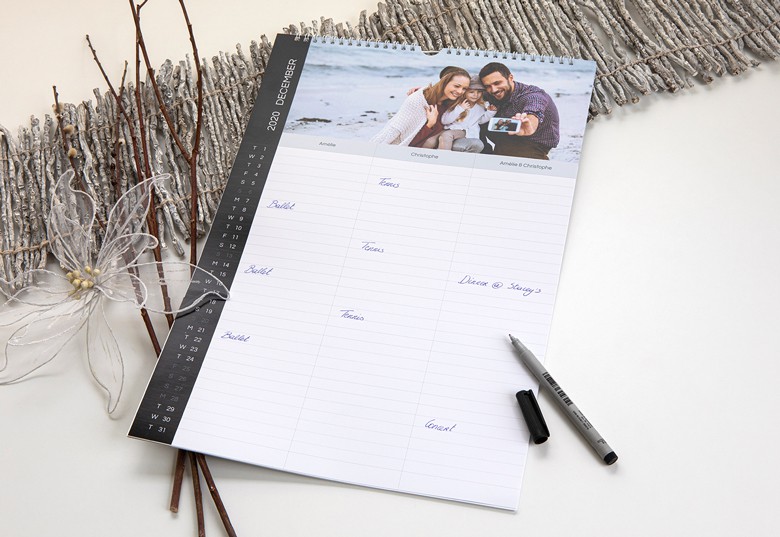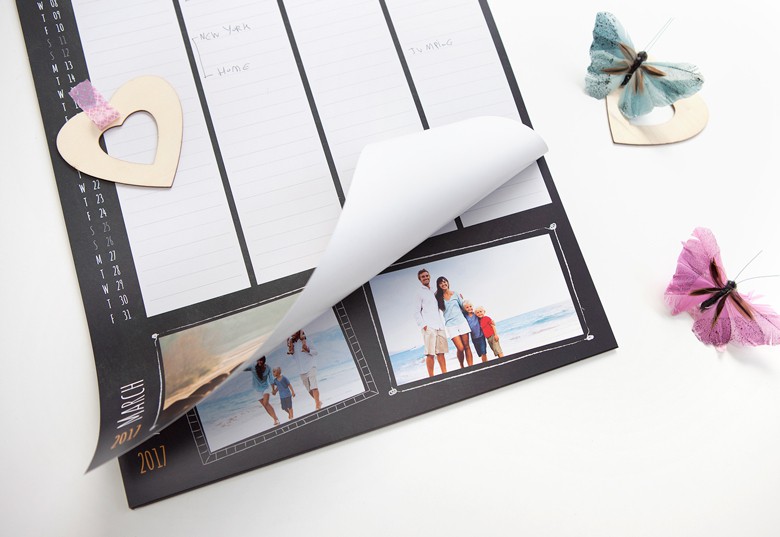 Keep your family organised with our family wall organiser!
With a personalised family organiser by Smartphoto, you can easily keep track of your hectic family life. Choose between 3, 4 or 5 columns to suit the size of your family. Each page of the calendar has options for one or several photo zones for you to upload your best photos of your family and everyday life. This transforms your family calendar into wall art. As a family, you'll look forward to flipping the page to see next month's photos.
From colourful designs to minimalist styles, we have the perfect Family Planner for you.
Choose between various designs and personalise with text and/or photo
Easily keep track of your agenda
Quality finish
Delivery
from 12 days price from £ 2.99
Made a spelling mistake?
Get a free reprint
Trustpilot product reviews
Crosspatcher, 06/11/2023
Wonderful photo reproduction and speedy delivery
Sophie, 02/11/2023
Second year I create my own calendar using my own photos. Smartphoto website is simple and easy to use and navigate around. It fit perfectly in the kitchen and it is a nice way to remember where I went for a walk or hike. I will definitely keep using Smarphotos going forward.
SG, 17/01/2023
Lovely product
24/01/2023 08:50
Hi SG,

Thank you for sharing such a lovely review of our Family planner and we're so glad to see that you've been pleased with your planner and sure hope that it will keep all events and appointments clear for the year.

Kind regards,
Erik at smartphoto
Susan Berke, 27/12/2022
I have still not received this item
customer, 20/12/2022
The item is very good and the creation online was very easy- particularly compared to other sites. One thing to note is despite appearing to be a UK company with a.co.uk website address the calendars are printed in Belgium and customer service is Sweden. The customer service, contacted by email, were very good though in assisting and very responsive. Coming from Belgium took longer than expected but not helped in any way by the UK postal strikes. There is a non postal service delivery option I believe.
Jane Head, 18/10/2022
Great family planner every year
19/10/2022 10:40
Hi Jane,

Thank you for such a great review of our family planner, we're delighted to see that you are so happy with it. It is such a nice and personal way to keep track of the year and everything to do.

Kind regards,
Erik/Smartphoto
Sophie, 29/09/2022
This was the 1st time I was doing a such a thing using my own photos rather than buying a calendar in a shop. The set up was easy and the calendar looks very nice and so the photos. The delivery was also quick. I would definitely use it again in the future.
30/09/2022 09:10
Hi Sophie!
Thank you for your lovely review and 5 stars. We are happy to find that you like the quality of our products and our service! Thank you for sharing your experience with us.
Best regards
Miia, Smartphoto
Mrs Alison Gibbs, 07/02/2022
Good looking planner at a good price.
08/02/2022 11:52
Hi Mrs Alison Gibbs,
How lovely to read your review of our family planner, thank you so much for your 5 stars!
We hope to see you again soon!
Best regards
Johanna, Smartphoto
Jane Yates, 07/02/2022
We have been buying this family wall planner for years and always satisfied!
08/02/2022 11:52
Hi Jane
Thank you for your lovley words and review of our family planner, they mean a lot to us! It is a perfect way to keep track of all the activities of your family and a nice way to make use of your favorite photos.
We hope to see you soon again! :)
Best regards
Johanna, smartphoto
Shannon R, 04/02/2022
Great Calendar - although the picture does not show the one I purchased. I have ordered these for the last 10 years because of it's high quality compared to others
07/02/2022 14:46
Hei Shannon,
Thank you for your lovely review of our family planners, and your 5 stars! We are happy to read that you like the quality of the product and our service. Thank you for sharing your experience with us.
Best regards
Johanna, smartphoto