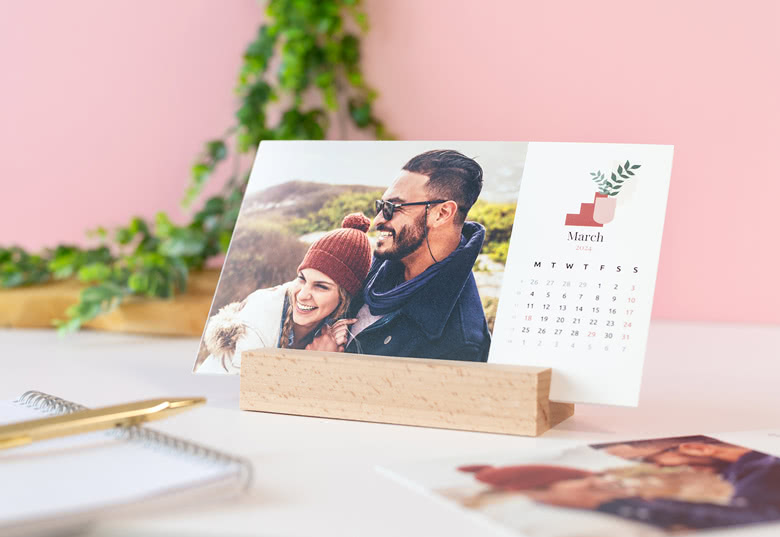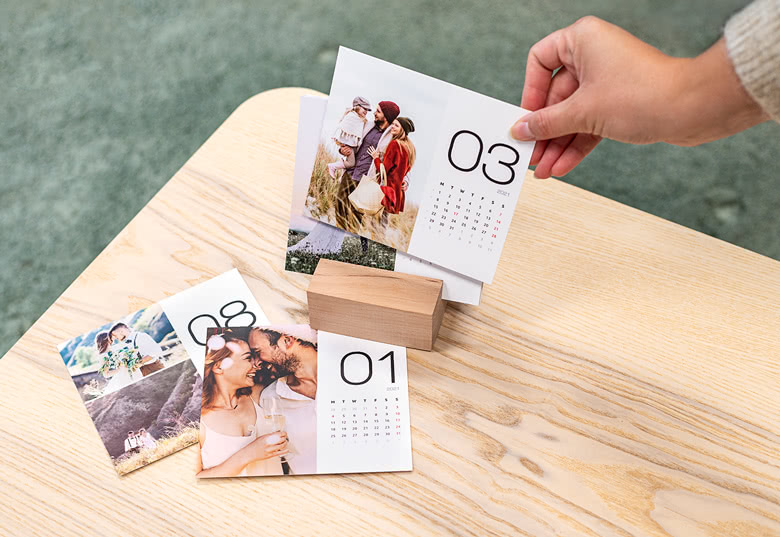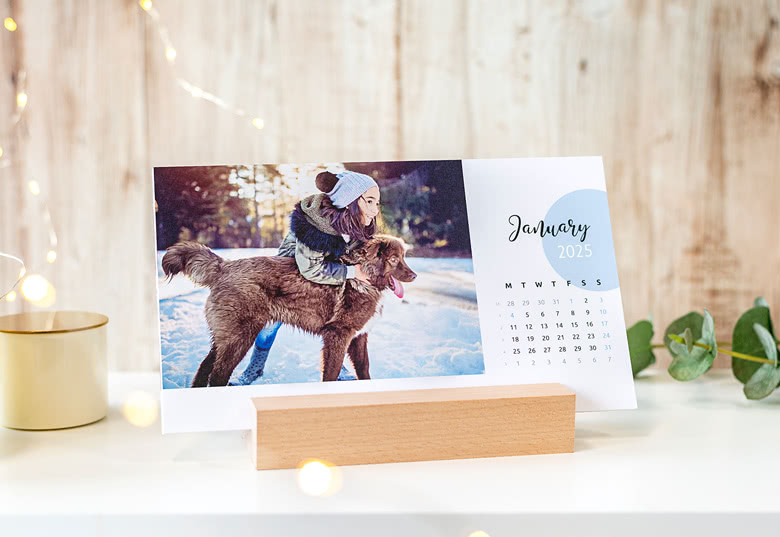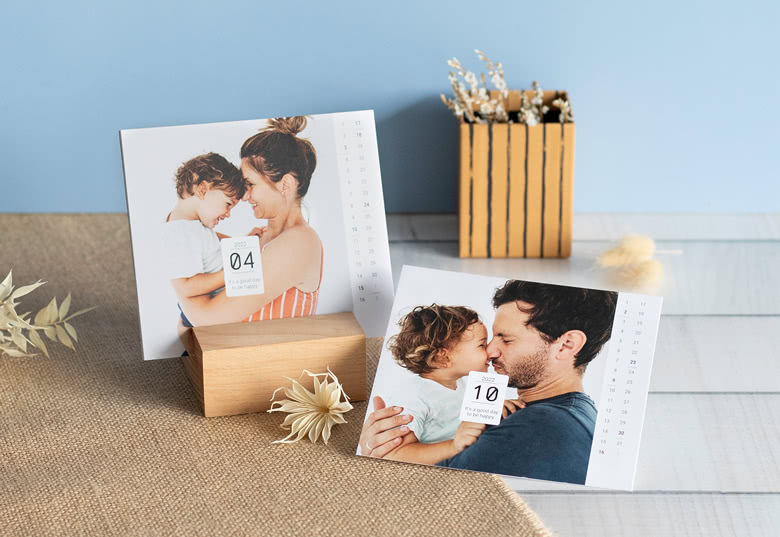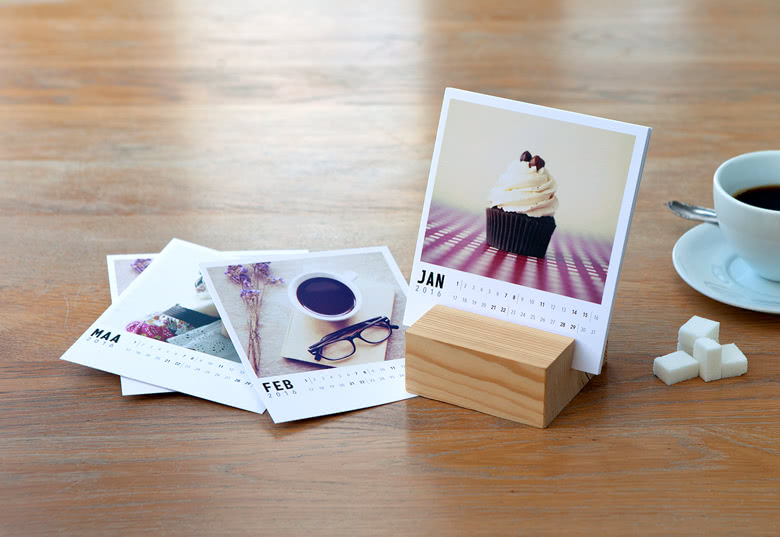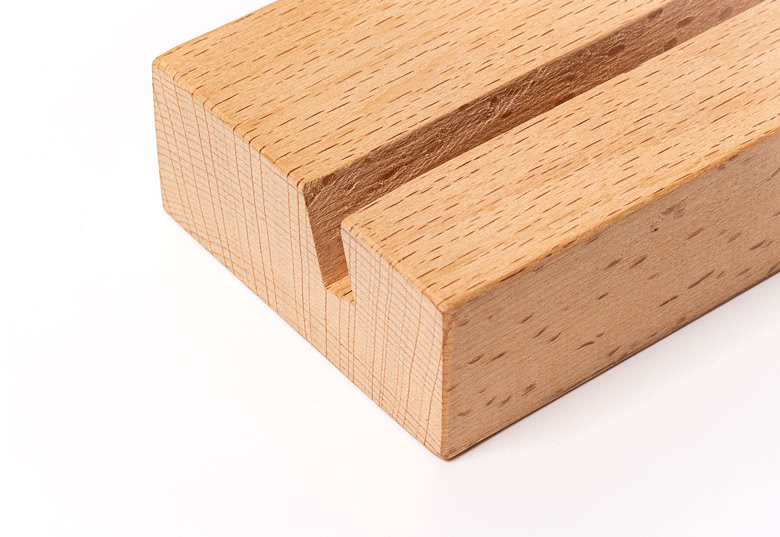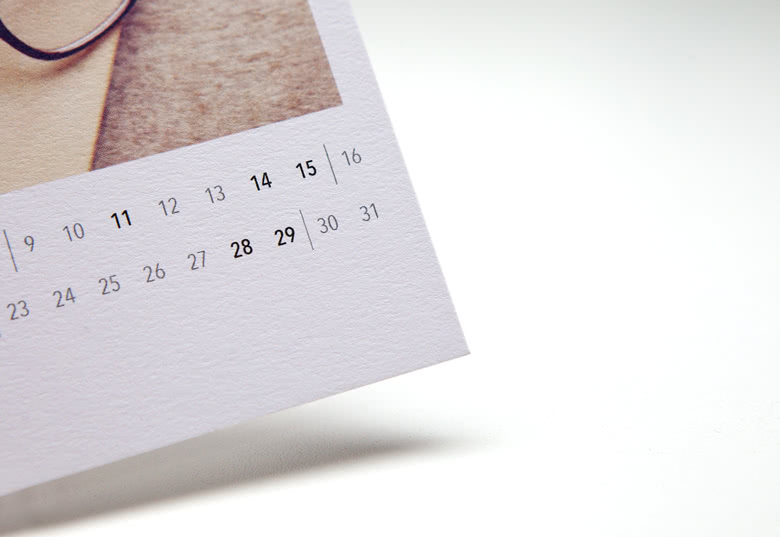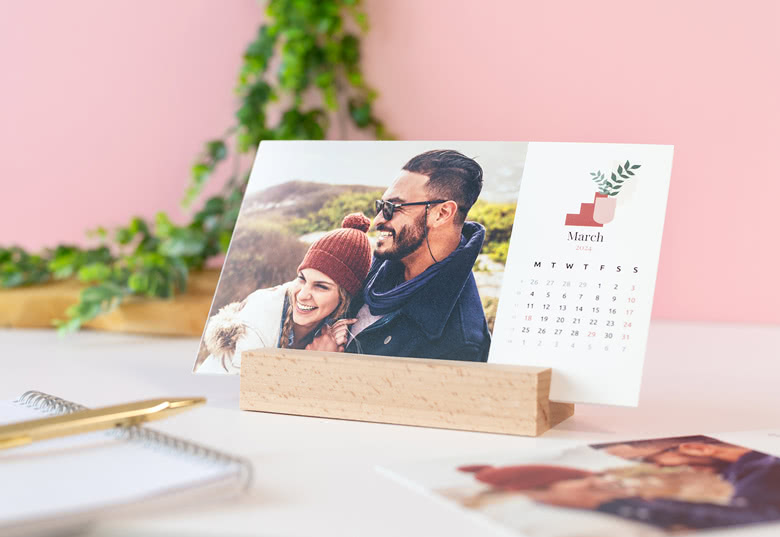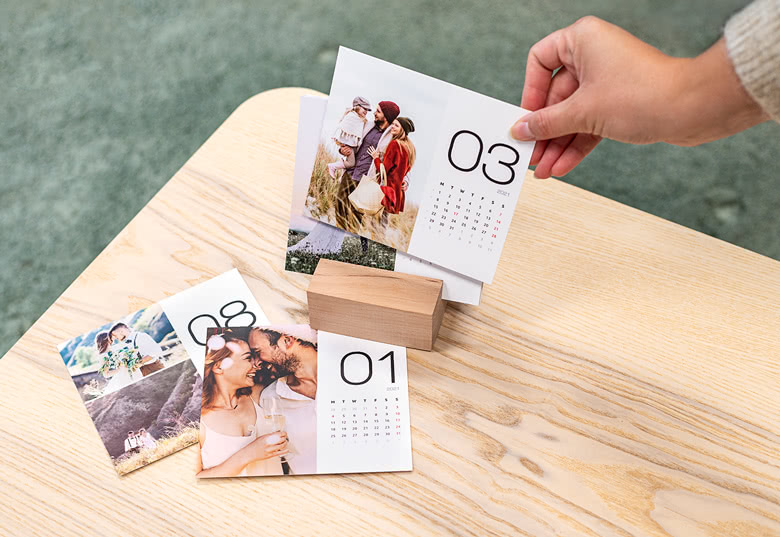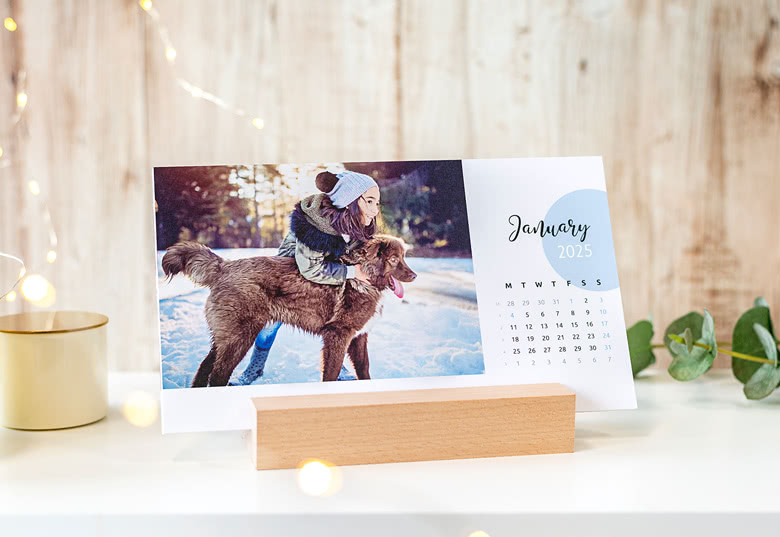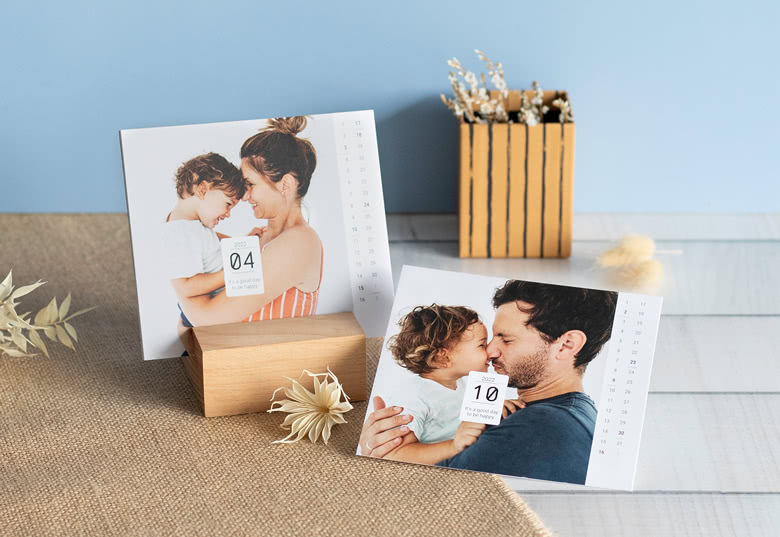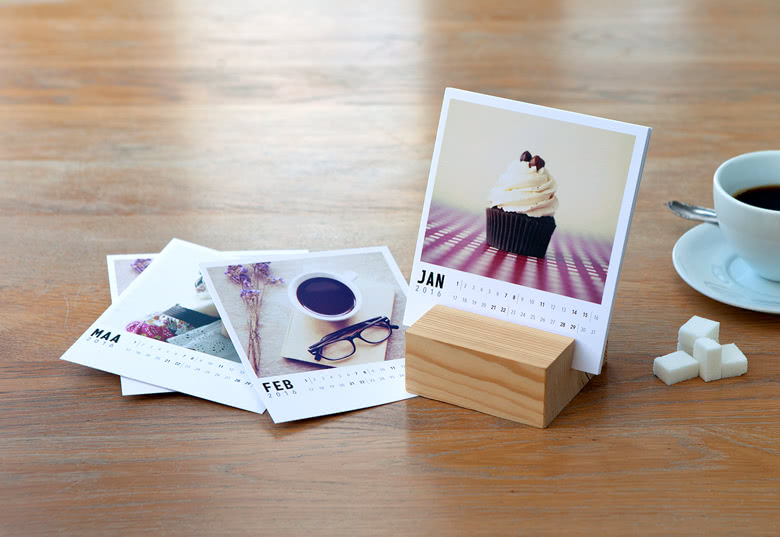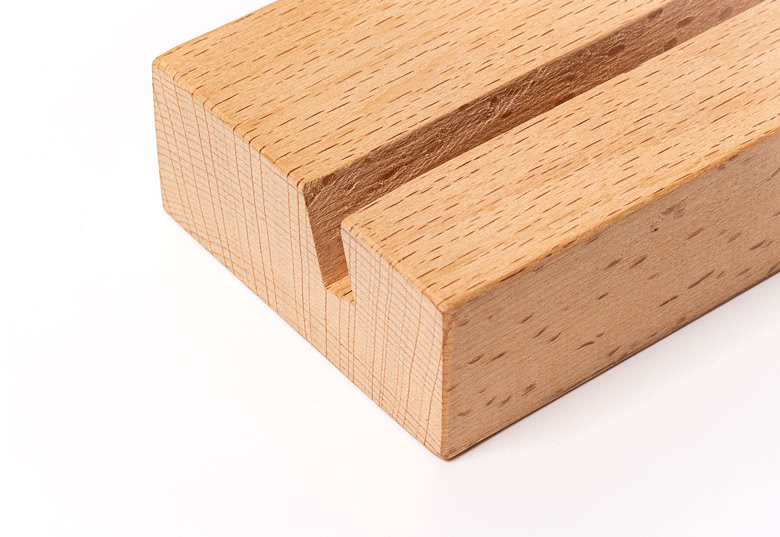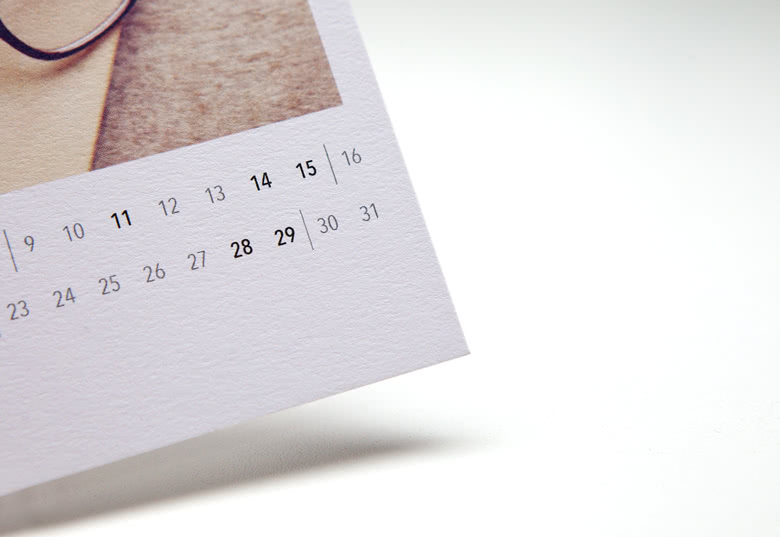 A desk calendar for anywhere!
With many different styles and designs to choose from, you can create your own wooden desk calendar custom tailored to your needs! You can decide the start date as you please so that no photo will go to waste. Perfect to give as a gift or for yourself, all year round! Whether it is for the office, your work station or anywhere you might need it.
Choose between various designs and personalise with text and/or photo
Easily manage your days in a stylish way
Quality finish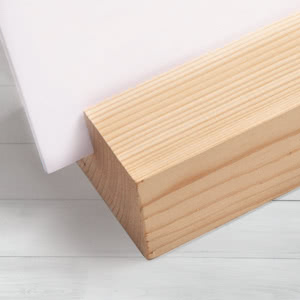 Desk Calendar in Wooden Block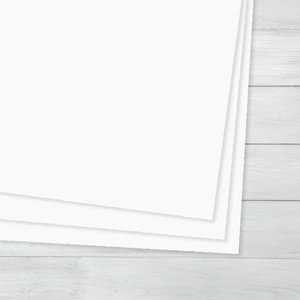 Complete the previous selections first
Complete the previous steps first
Delivery
from 12 days price from £ 2.99
Made a spelling mistake?
Get a free reprint
Trustpilot product reviews
Debbie B, 06/10/2023
A wonderful calendar -thank you
Shena, 02/01/2023
Fab - love it!
Sue, 23/12/2022
Great products and if you shop at the right time brilliant value. Makes a fab personal present.
Alison, 19/12/2022
great to be able to purchase a replacement set of pages, without the wooden block, for the second year's calendar
Michelle, 09/12/2022
Perfect every year. Highly recommend them
Alex Melton, 28/11/2022
Such a lovely product; purchased as a gift for my husband with photos of our sabbatical. Purchased replacement cards for this year with photos of our baby from the past year. Very good quality and affordable; love it.
29/11/2022 10:55
Hi Alex,

Thank you ever so much for taking the time to share such a wonderful review with us. We are truly delighted to see that you are so pleased with the desk calendar and we sure hope that your husband will be just as glad. It sure is a nice way to personalise the desk space.

We sure hope to see you soon again!
Kind regard,
Erik at smartphoto
Carolyn Holmes, 18/10/2022
Very pleased with the quality and quick delivery
19/10/2022 11:52
Hi Carolyn,

Thank you ever so much for taking the time to write a review of our desk calendars! We're delighted that you've been so pleased not only with the quality of the calendar but the quick delivery as well. I hope it will bring joy through out the upcoming year.

Kind regards,
Erik/Smartphoto
Lainee, 14/06/2022
Very cheery daily photos
15/06/2022 11:07
Hi Lainee
Thank you for your 5 stars and review of our desk calendar.
It is such a cute detail to have on your desk while working, and helps you to keep track of days.
We hope to see you again soon!
Best regards
Johanna, Smartphoto
Louise, 31/03/2022
Great that it's a refill. I buy one every year.
01/04/2022 11:18
Hi Louise,
How lovely to read your review, thank you for your 5 stars!
It is a nice and smart refill option, where you can update your calendar or your prints each year.
We hope to see you again soon!
Best regards
Johanna, Smartphoto
Sonja Woolcock, 02/01/2022
Quality and finish is superb. Such great value for money.