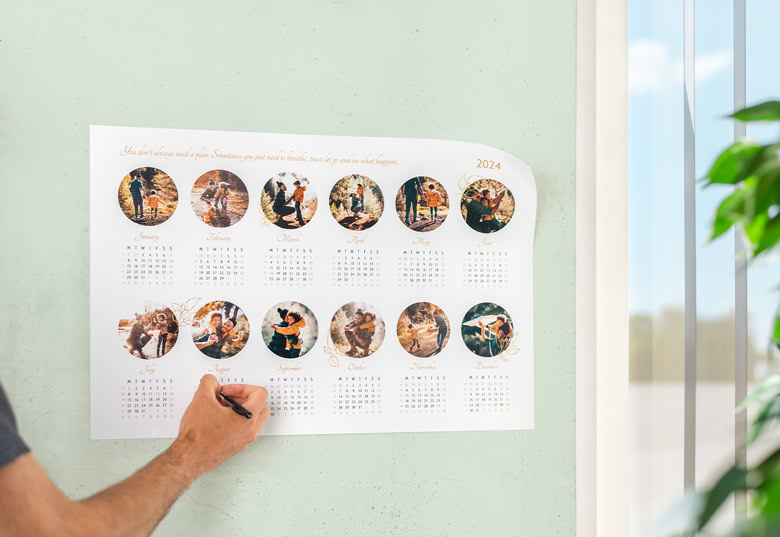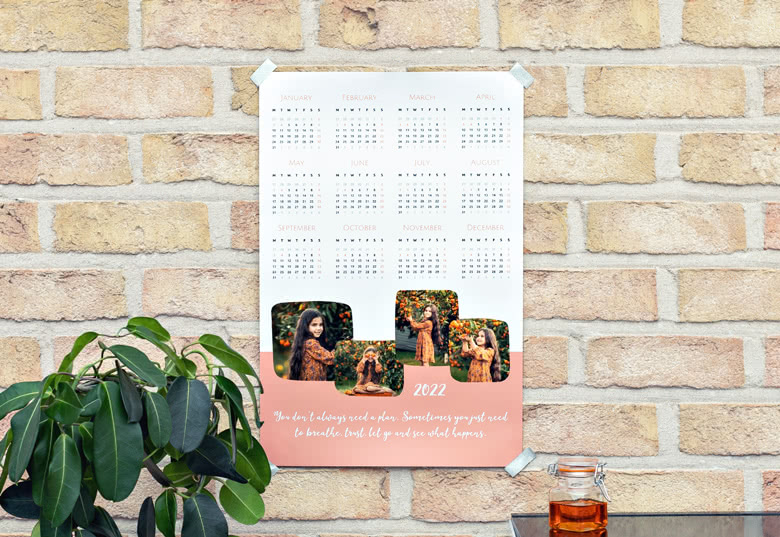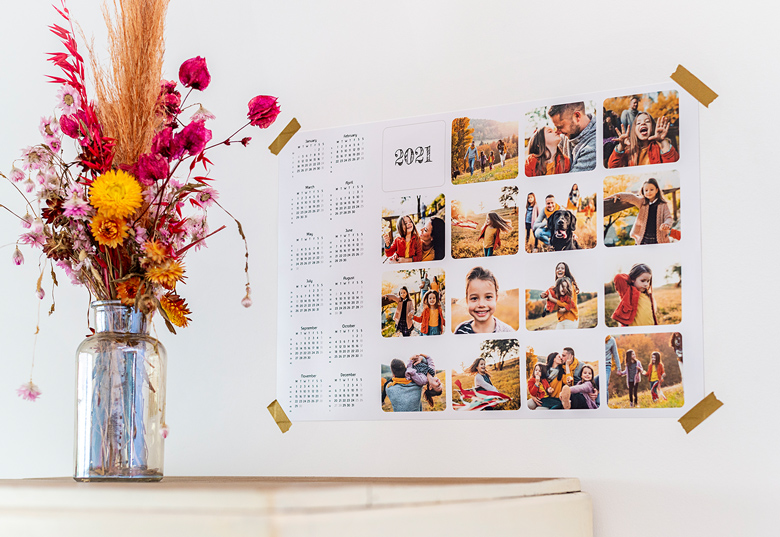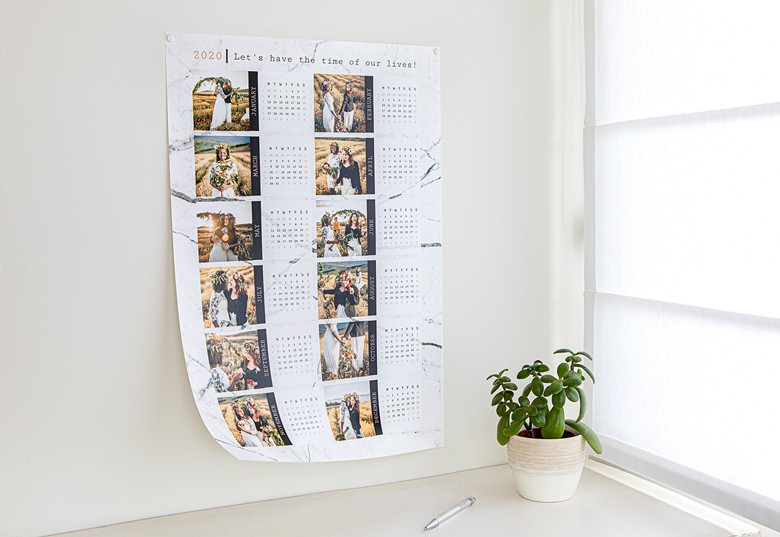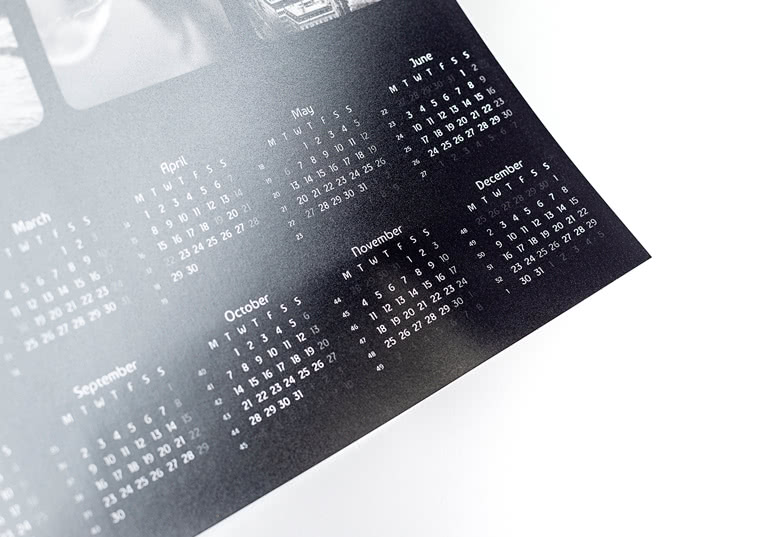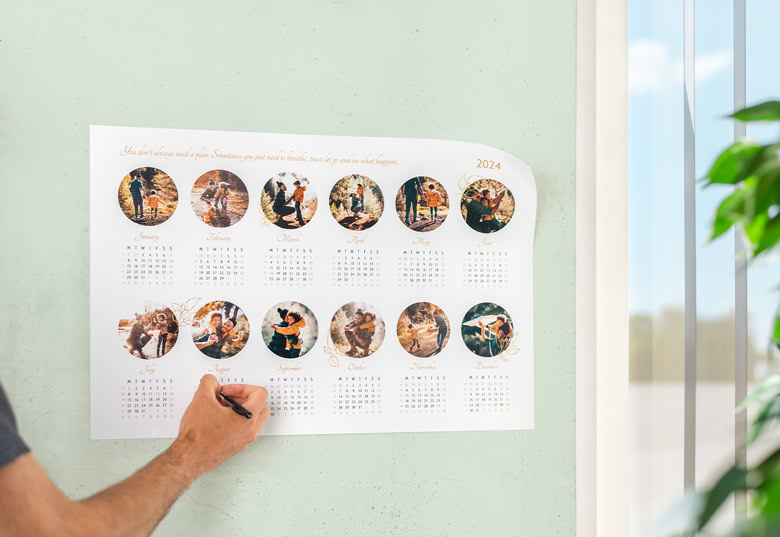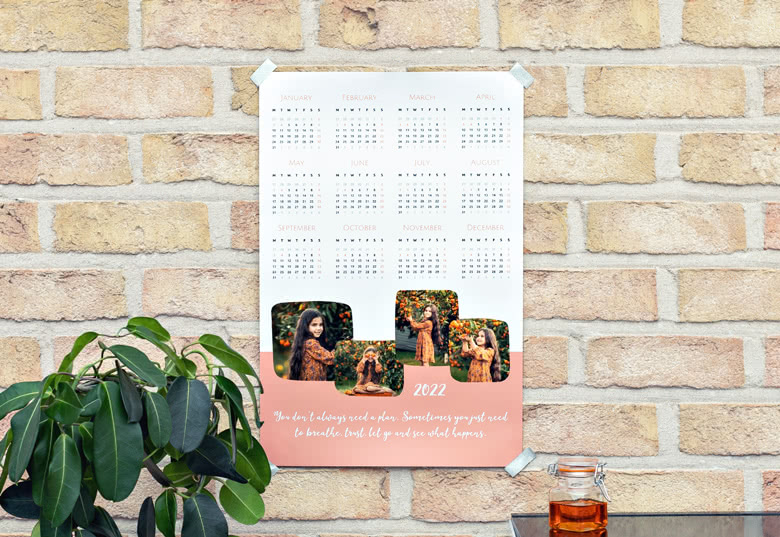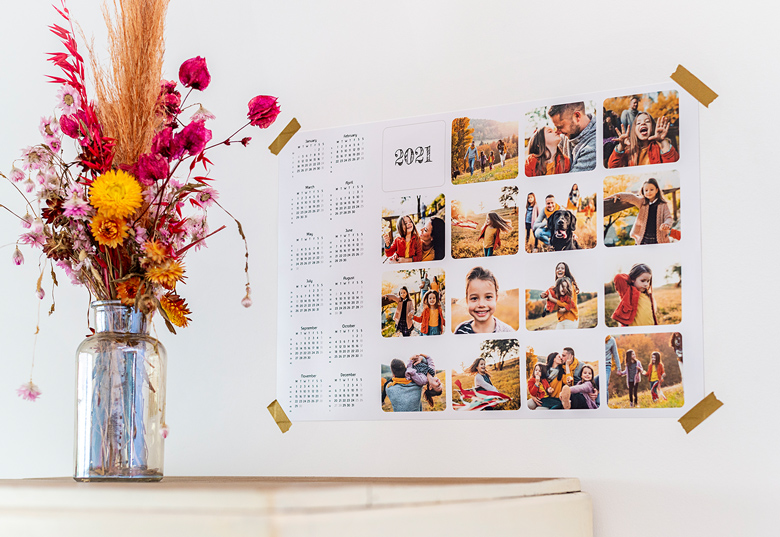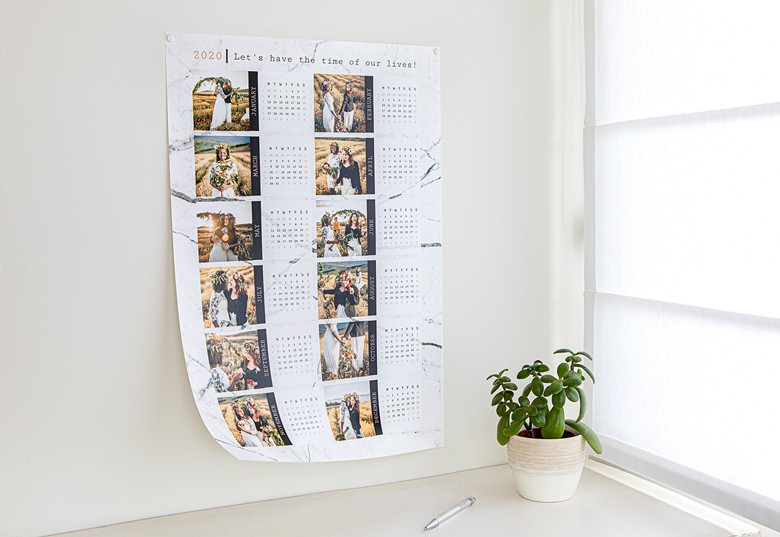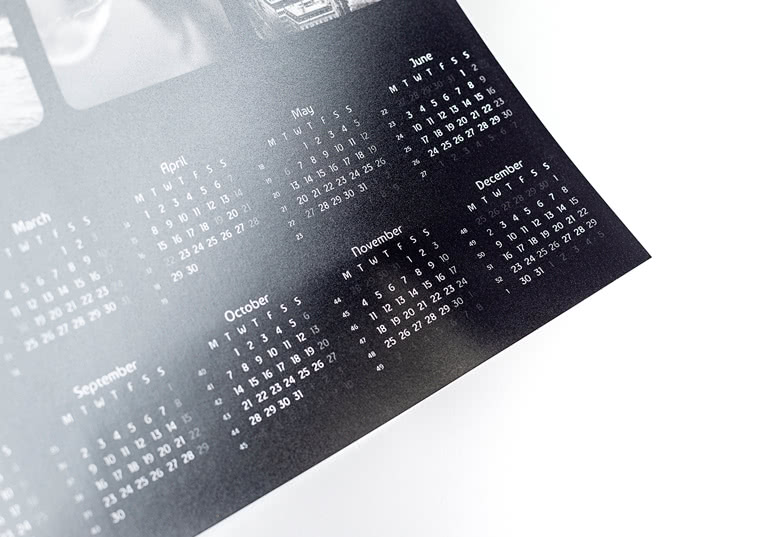 Change the way you look at the year!
Personalise your Poster Calendar by selecting a range of your favourite photos. This practical and personalised one-page overview of the year can be hung neatly on your wall or perched on your desk as a daily reference.
Choose between various designs and personalise with text and/or photo
Easily manage your days
Quality finish on matte photo paper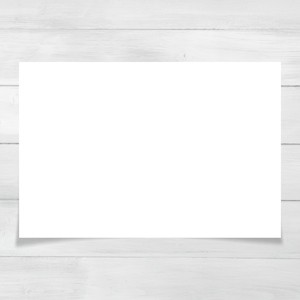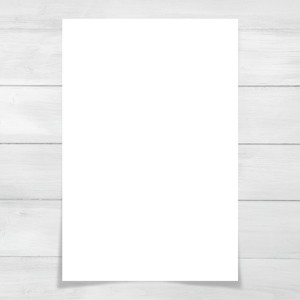 Complete the previous selections first
Complete the previous steps first
Delivery
from 12 days price from £ 2.99
Made a spelling mistake?
Get a free reprint
Trustpilot product reviews
Claire Hazeldine, 30/12/2022
Good quality item but took a long time to arrive
GM from Scotland, 29/11/2022
Very good quality, clear photos and all at an acceptable price for a 1st class Christmas Present
30/11/2022 11:42
Dear Customer

Thank you for a lovely review of the poster calendar.

Isn't it fun to see memories from the past year in your own personal calendar?

We are delighted that you are so satisfied with your calendar and hope you will return to us.

Best regards

Zeinab/Smartphoto
Mira G, 20/01/2022
Happy with calendar poster. Allow up to 2 weeks delivery.
21/01/2022 10:11
Hi Mira,
Thank you for your lovely review of our poster calendar, and your 5 stars! I'm delighted to find that you like the quality of the poster. It is such a nice way to have an overview of the year.
Thank you for sharing your experience with us.
Best regards
johanna, smartphoto
chris PEEL, 05/01/2022
Exactly what I want and easy to compose
GM from Scotland, 17/12/2021
Good quality, fast response, and delivered to your door
GM from Scotland, 30/11/2021
A great product, very well printed and packaged. I order one every year for a close relative with family photos taken during the year, always a winner.
30/11/2021 14:55
Hi GM
Thank you so much for your lovely review of the poster calendar! I'm delighted to see that you have ordered from us several times and are happy with the result! Thank you!
Best regards
Johanna, smartphoto
Micheal & Elizabeth Smart, 24/02/2021
Quick and easy to use
24/02/2021 10:49
Hi Michael & Elizabeth,
Thank you for your kind review, We are pleased to find that you liked our website and found the creator easy to use. Hope to see you again at smartphoto.co.uk
Best regards
Johanna, smarphoto