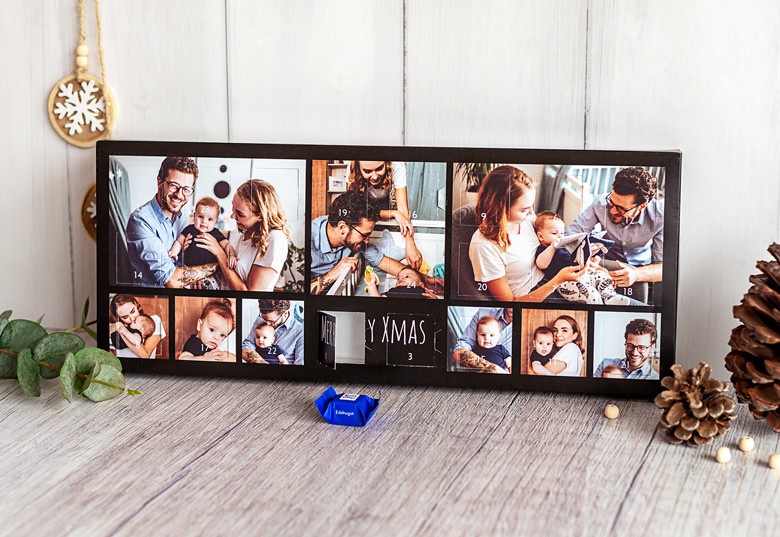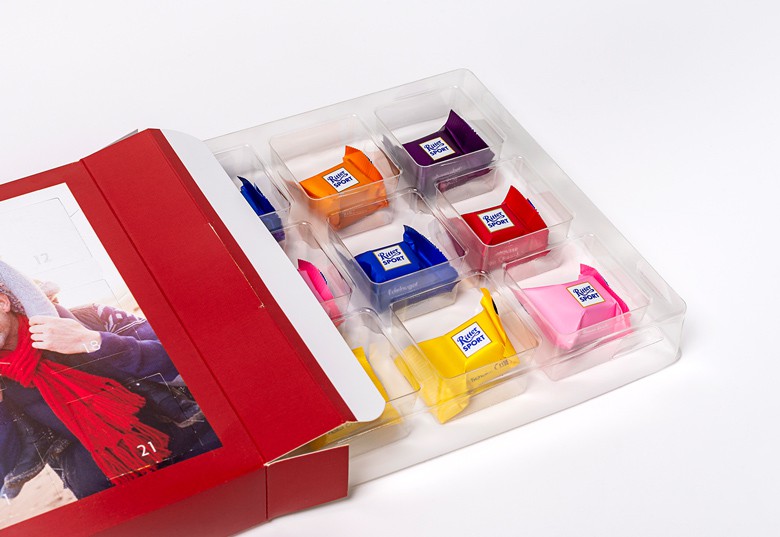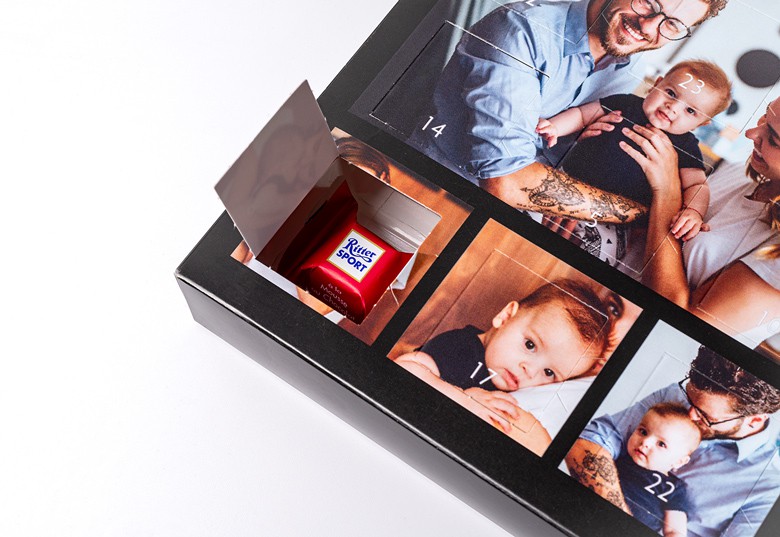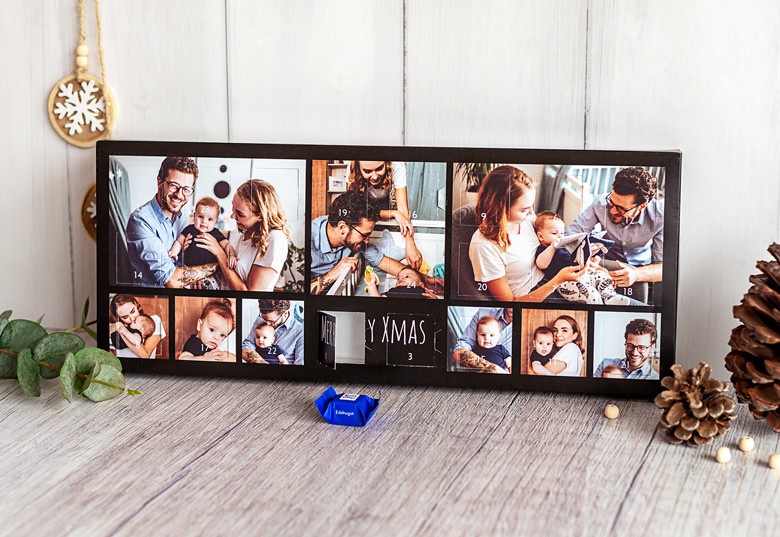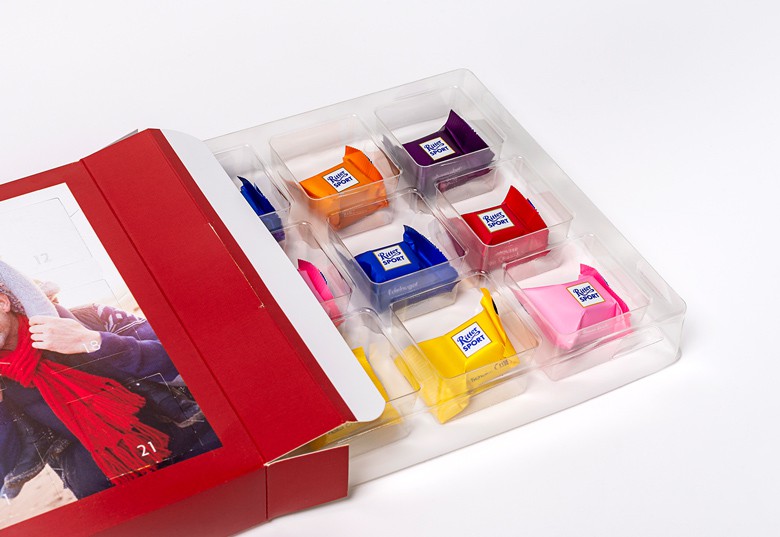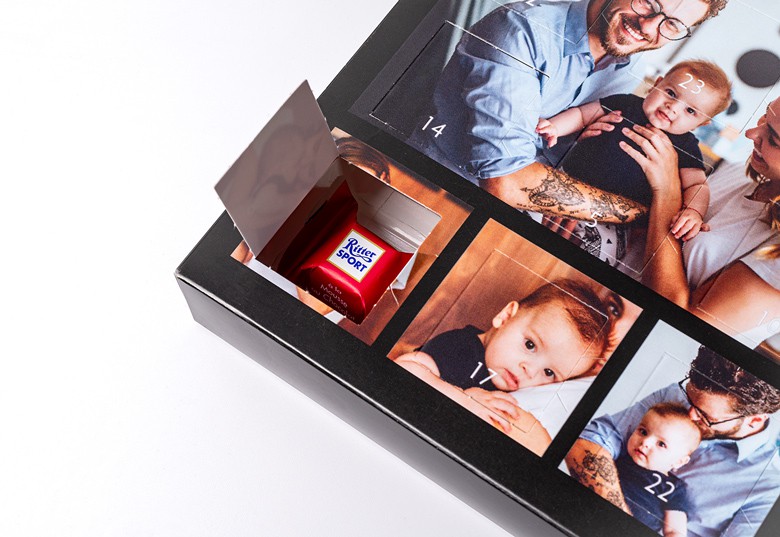 A sweet countdown to Christmas
There's no better way to get excited for Christmas than with a daily surprise, right? Oh wait… What if that surprise is chocolate? Well, that would do the trick! This Chocolate advent calendar is filled with 24 Ritter Sport chocolate treats in 7 delicious flavors. Personalise the Chocolate advent calendar with beautiful family photos and choose a festive background color for the box. Guaranteed fun for the whole family!
More
Less
What is the nutrition information of the chocolate? Download here.