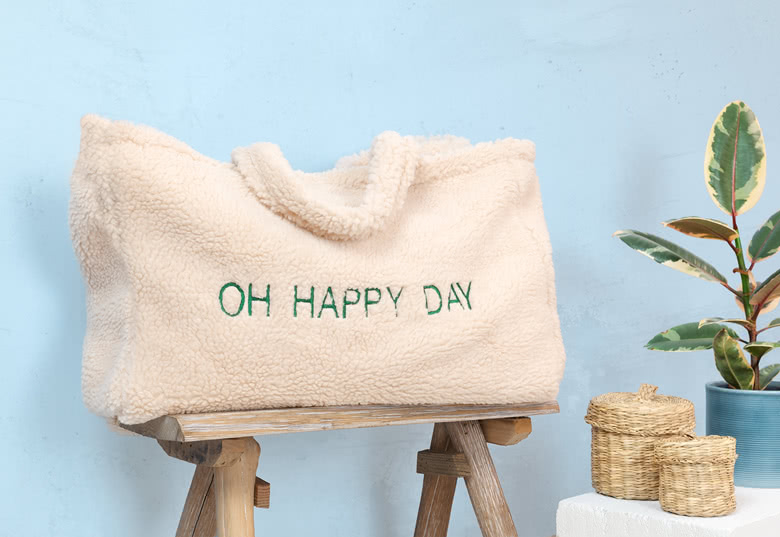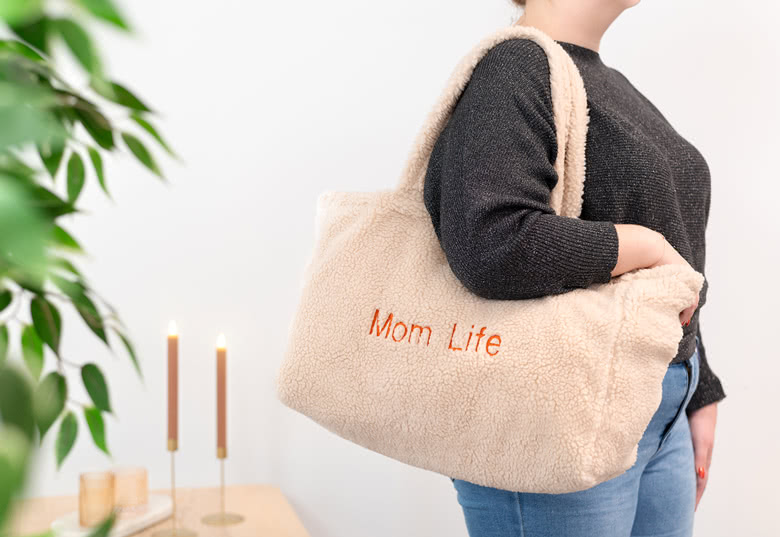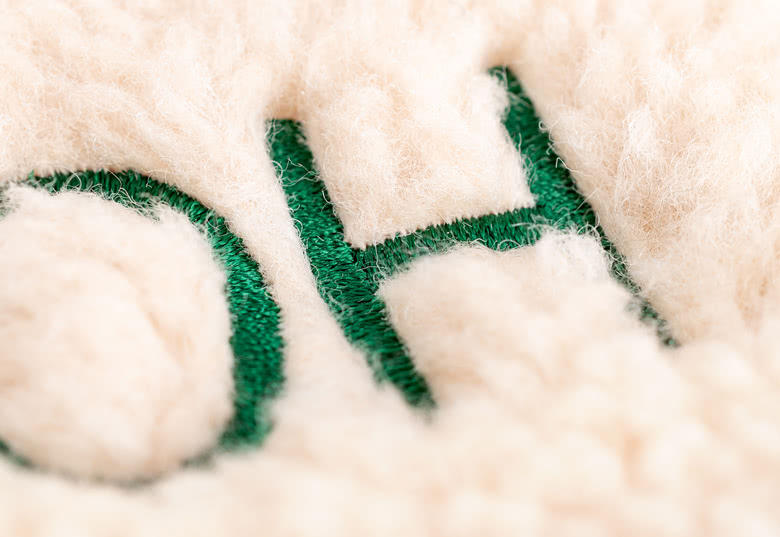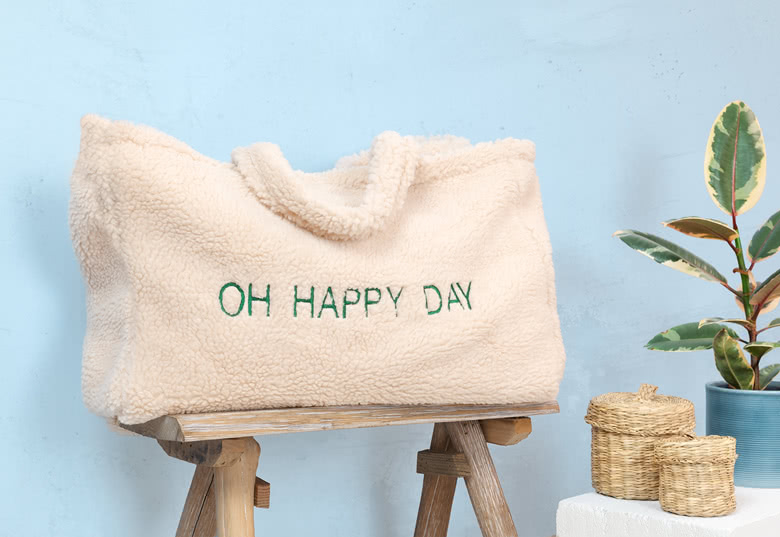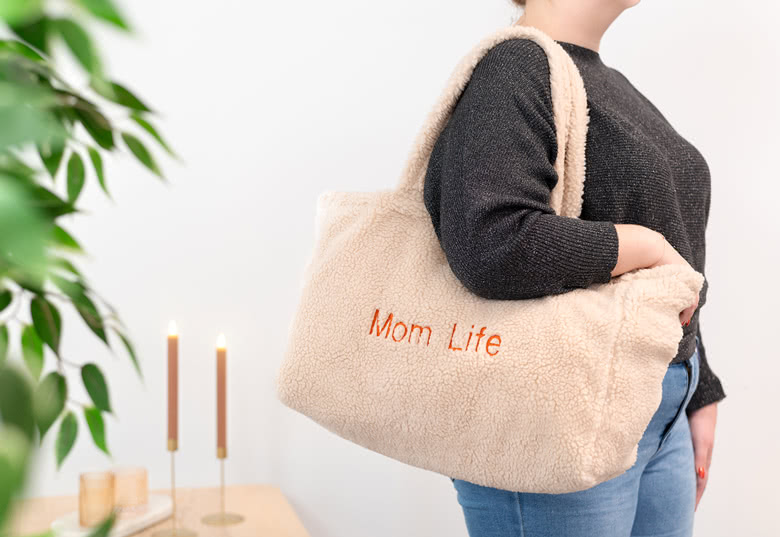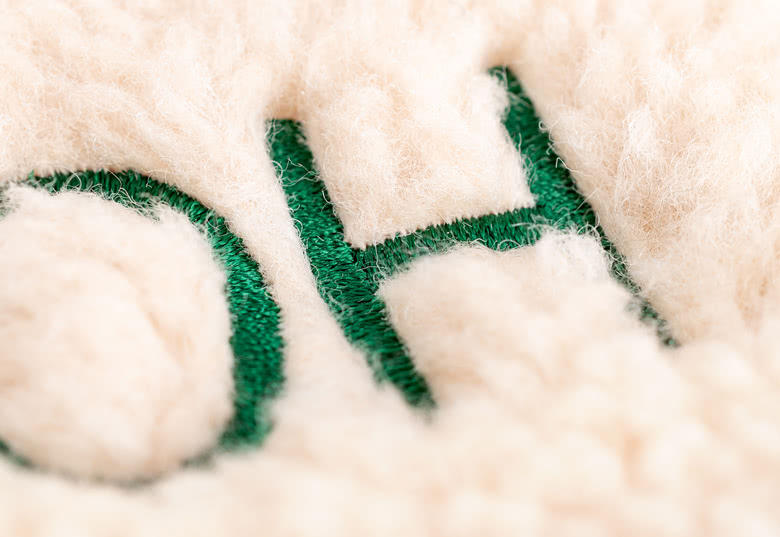 Show your softest side with this trendy teddy tote bag
This soft personalised teddy shopper is perfect for everyone with style and a warm heart. You can now customise this cute maxi bag with a name or quote. We guarantee that the embroidered message will make it everyone's favourite teddy mom bag ever. Be stylish everywhere you go. Use it for school, work or even the gym, or show your dearest your softest side and surprise them with this soft shopper. Giving a teddy tote bag is the grownup version of handing over a teddy bear.
Comes fully personalised, embroidered with your name or text
Trendy soft teddy fabric
Soft one compartment bag to take on the go
Delivery
from 12 days price from £ 2.99
Made a spelling mistake?
Get a free reprint
Related products
Also interesting to know about our teddy shopper:
Why choose an embroidered teddy shopper?
Put a name, an important date or your favourite quote on this teddy mom bag and add some sentimental value to this luxury tote bag. It also has practical values: you will recognise your teddy mom bag immediately everywhere you go. Prevent mix-ups with other people's bags in crowded places and ensure your belongings stay secure. To top it all, a personalised, embroidered teddy shopper guarantees a unique style!
Is a personalised mom bag a great present?
Be soft and give this heart warming teddy shopper to anyone who you know has a heart for style. This trendy mom bag is incredibly cute and will guarantee a smile on the receiver's face. This embroidered maxi bag is the perfect gift for any mom (to be), as this tote bag is completely child-friendly. You can even add this adorable teddy backpack to make the gift complete. That way mom and child will look fluffy together. Be cautious of the cuteness factor: it will make your heart melt!
What's in my mom bag?
This teddy mom bag fits all your essentials. It's up to you how you want to use this trendy maxi bag. You can use it for daily use, or simply put a towel and a drink bottle in it, and you transform this teddy shopper into a trendy gym bag. Use it for work or school, be stylish everywhere you go!