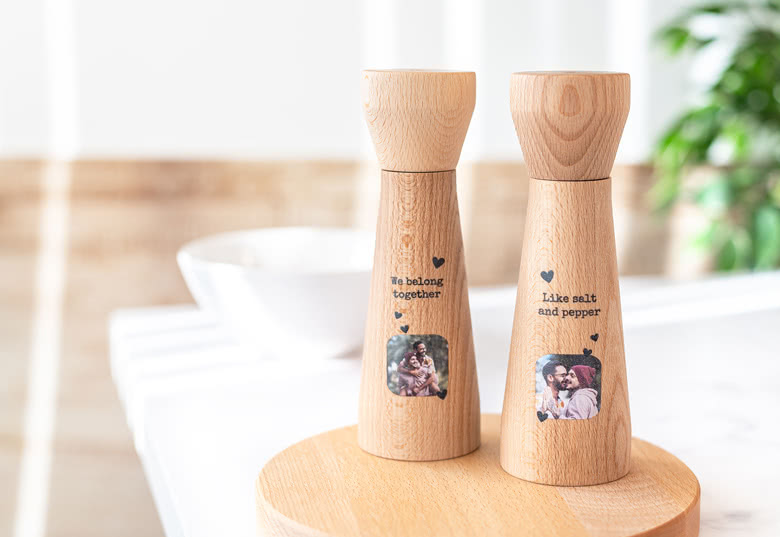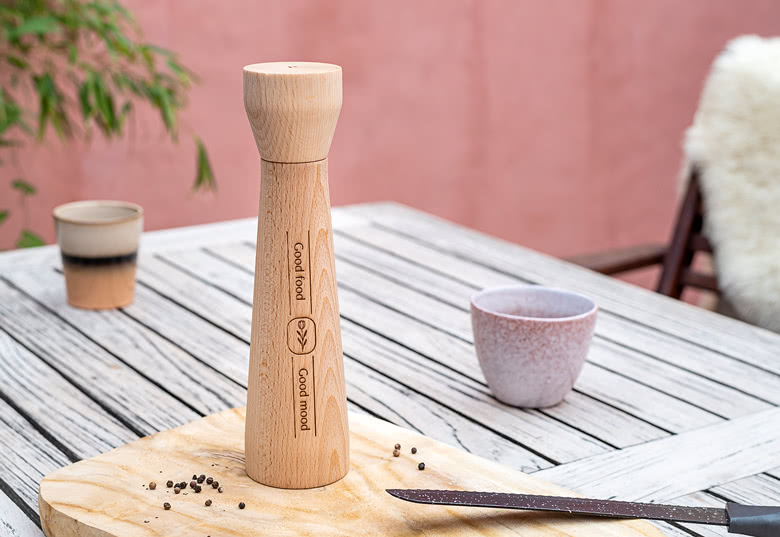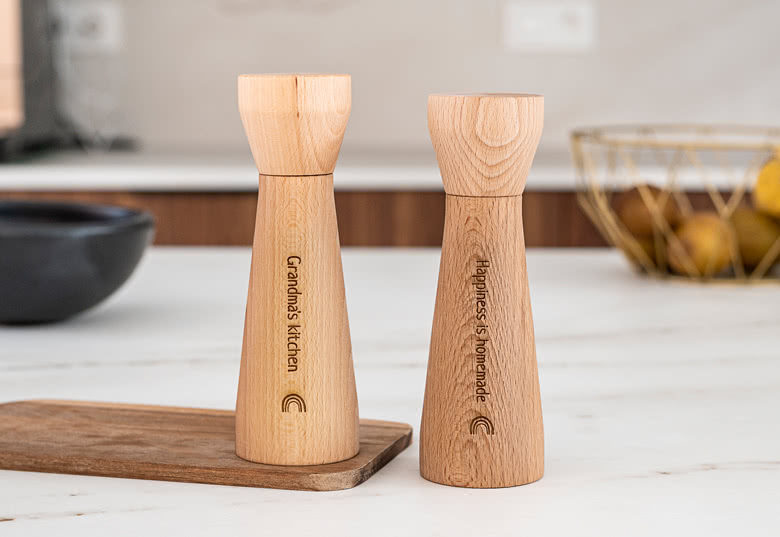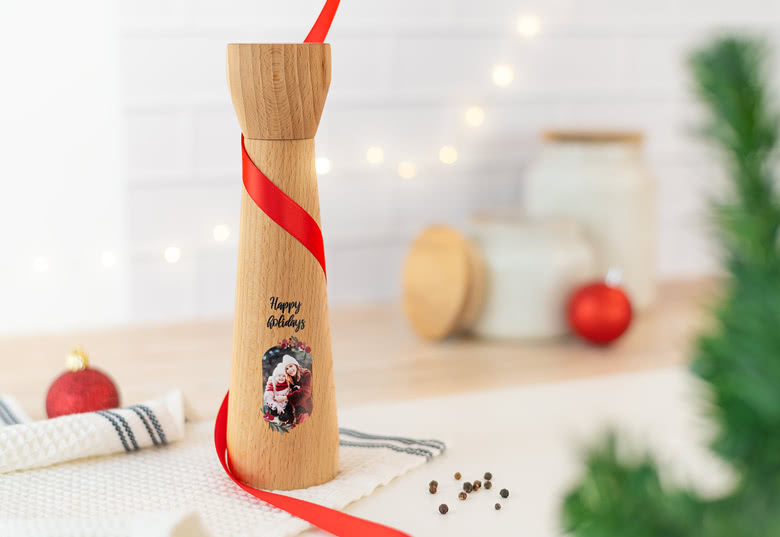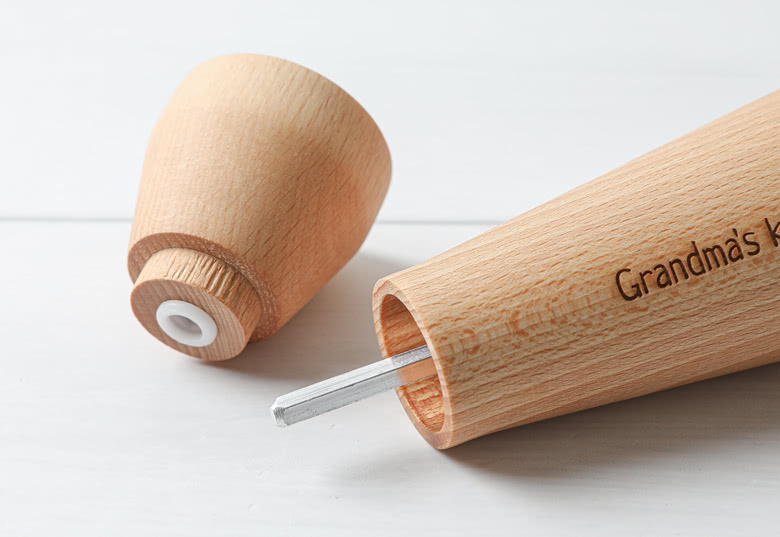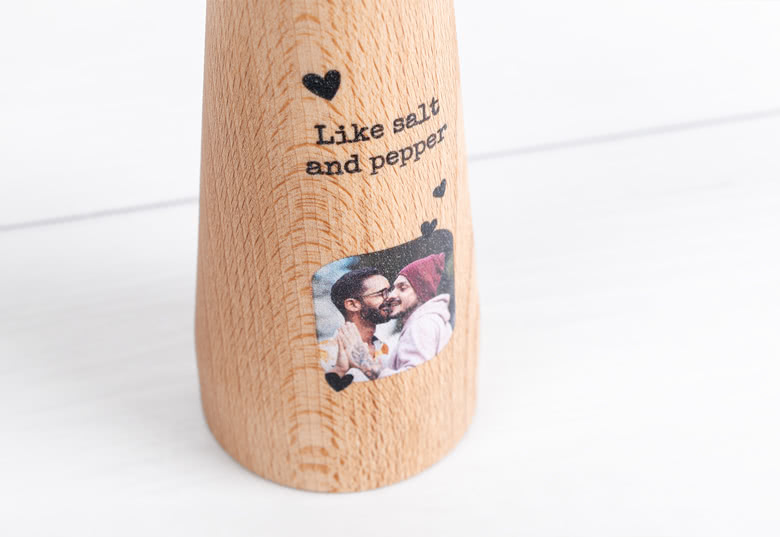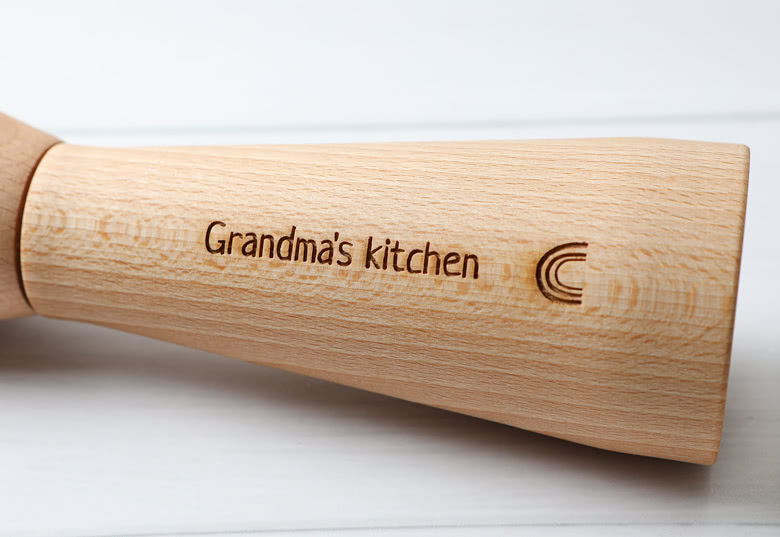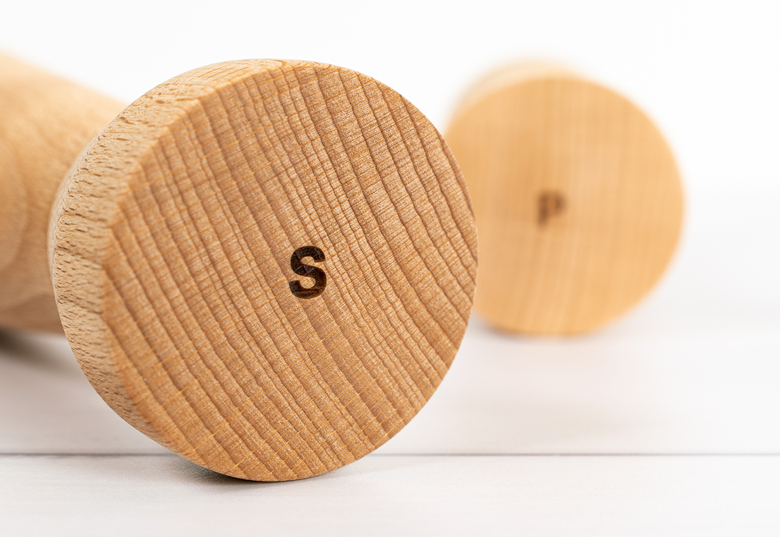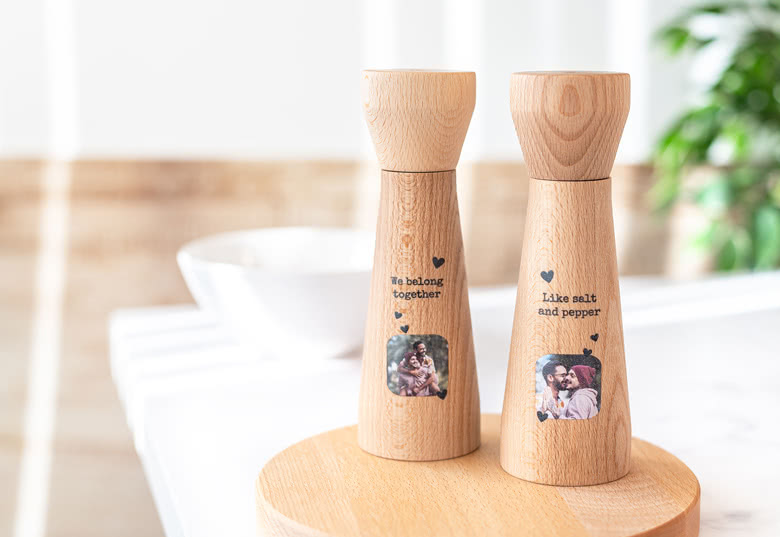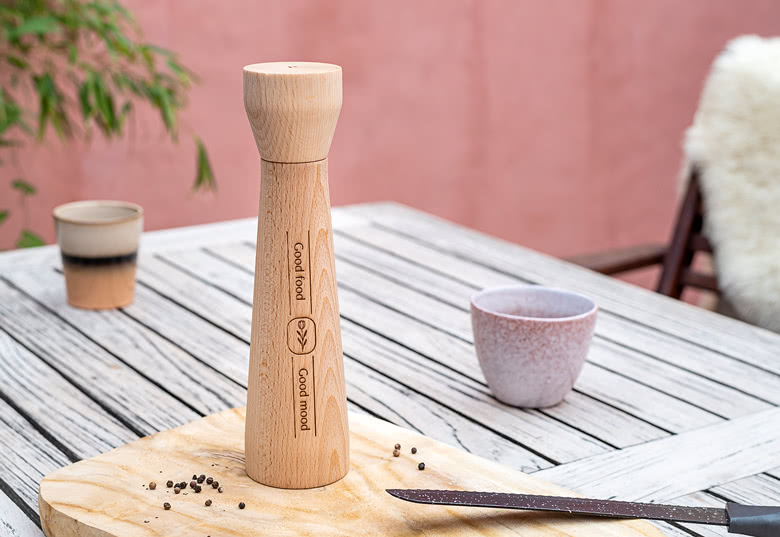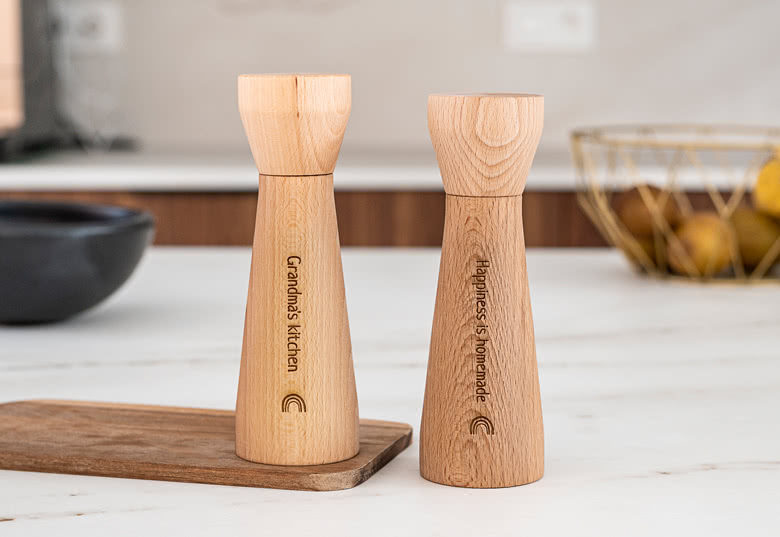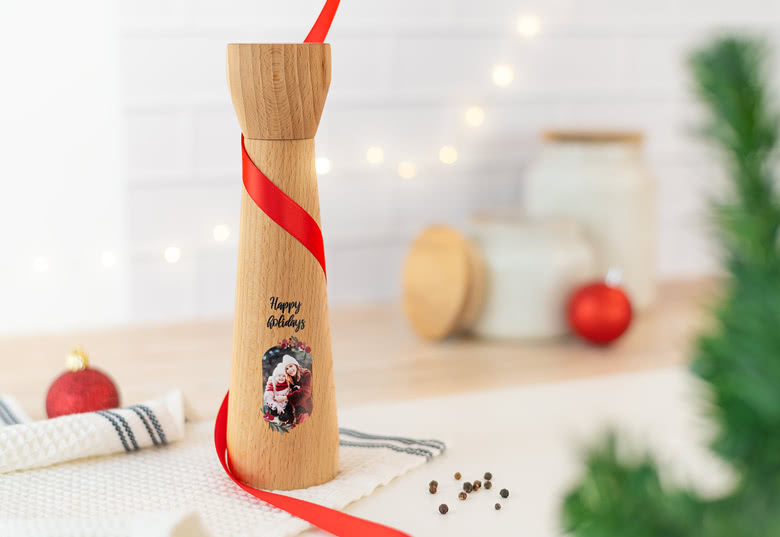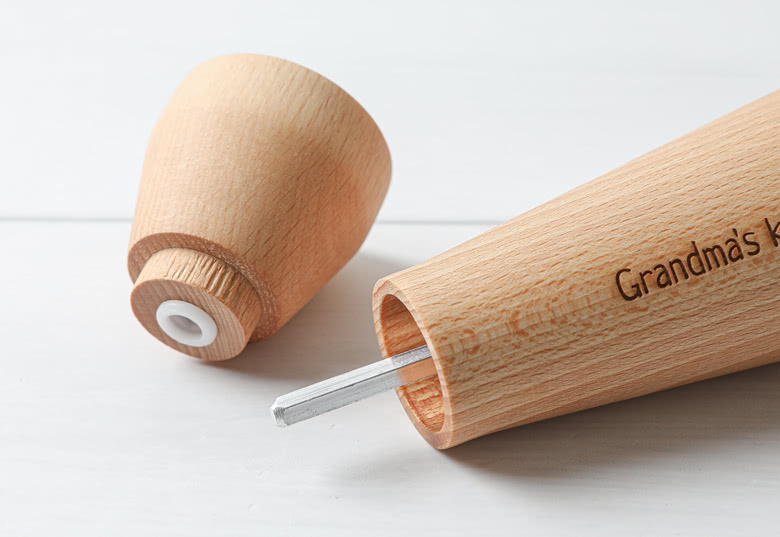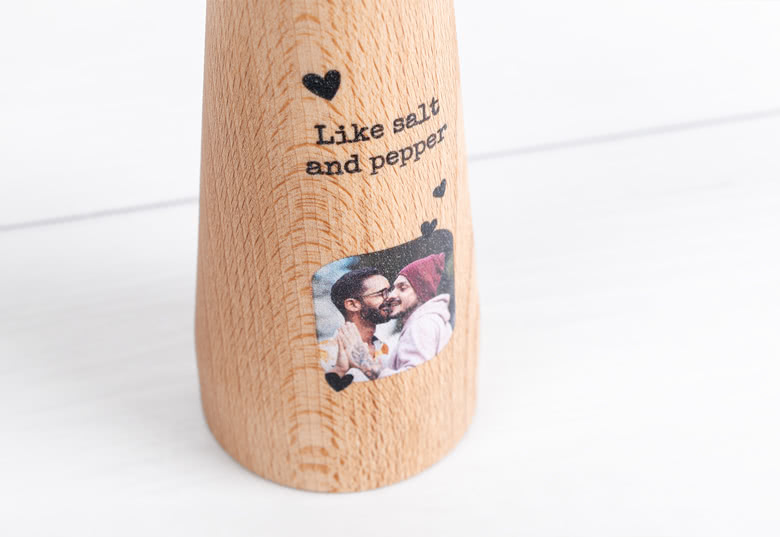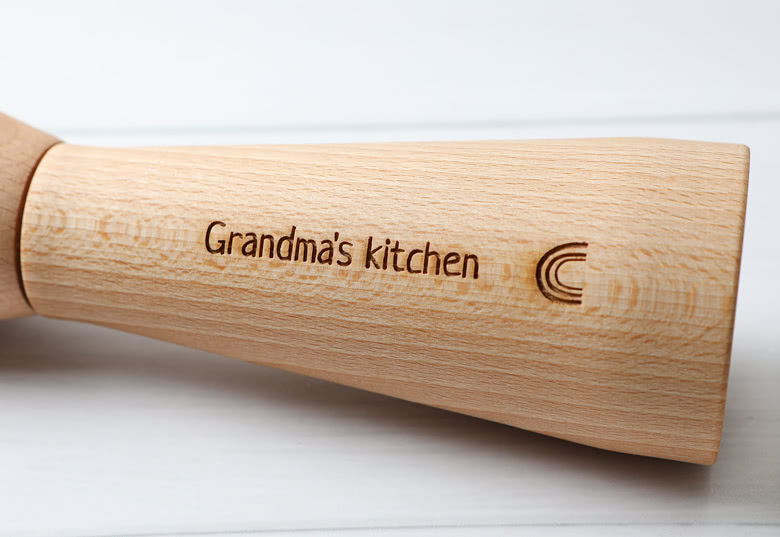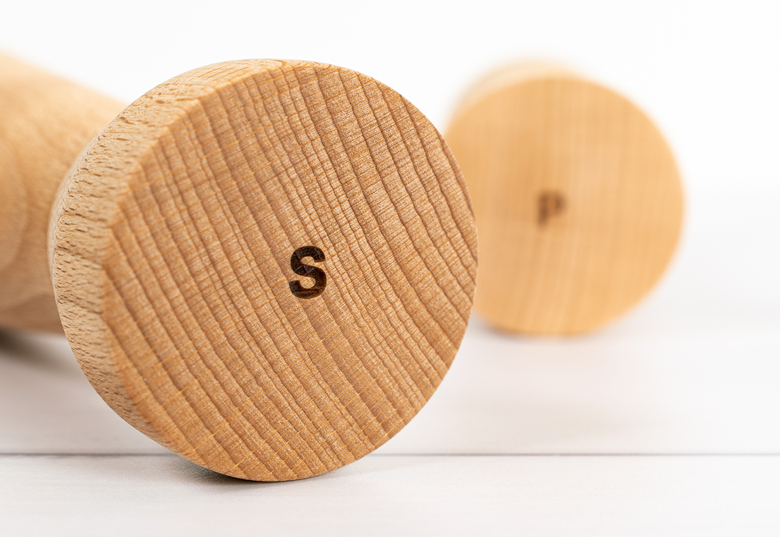 Enhance the flavour of your food with a personalised pepper grinder
Did you know a good pepper mill really makes a difference? It does wonders for enhancing the flavour of your food, as it grinds, it releases aromatic oils, giving you superior tasting pepper. Ready to shake up your pepper experience? You can now customise your pepper grinder the way you want it, engrave it with a quote or order the printed grinder with a photo. It is the perfect present. Did you know the printed or engraved pepper mill is accommodated with the mechanism of Bisetti's? Simply put, the double row of teeth holds and guides the peppercorns for a perfect grind, with love, of course. Can't get enough? Go for our pepper and salt grinder set. Create your own pepper mills customised to your own tastings and create happiness at the table. A personalised pepper grinder set is also a perfect present to give, sharing is caring after all.
Choose between various designs and personalise with text or photo depending on finish
Quality Bisetti mechanism in an Italian designed gift
Sustainable printing: High quality solvent free ink, Greenguard Gold certified
Select product
(Pepper and Salt Set)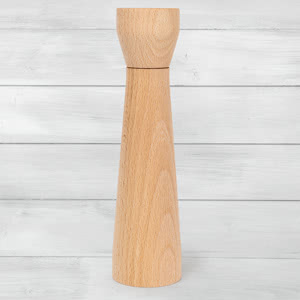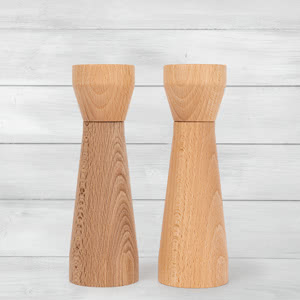 Select finishing
(Full colour print)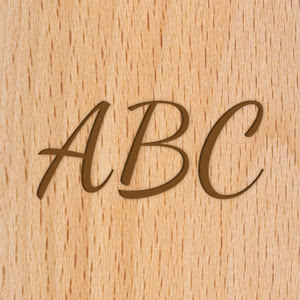 £ 54.99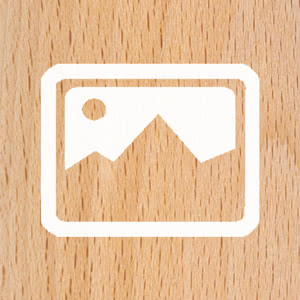 £ 53.99
Delivery
from 12 days price from £ 2.99
Made a spelling mistake?
Get a free reprint
Related products
Why should you buy a customised pepper mill as a present for your friend, family or yourself?
A personalised pepper grinder combines functionality with thoughtfulness, uniqueness, and customisation, making it a versatile and long-lasting gift that brings joy in the kitchen and seasons your recipes with gratitude and love. It is a unique and memorable present to surprise newlyweds, when you don't know what to bring to a housewarming party, or to give to any foodie, cook or masterchef. In fact anyone you want to season with love will receive this wooden pepper mill grinder with Bisetti mechanism with open arms! The choice is up to you if you want to give a personalised pepper and salt mill set, or if you want to impress someone with a bigger pepper mill. Add a full colour photo or engrave with a quote.
Pepper your world with love and flavour
Our personalised pepper mills are perfect for every one who really enjoys cooking - and eating! - good food. A personalised pepper grinder can be a thoughtful addition to culinary tools and brings spice into your kitchen. Express affection and appreciation in a tangible and lasting way for a zesty twist.