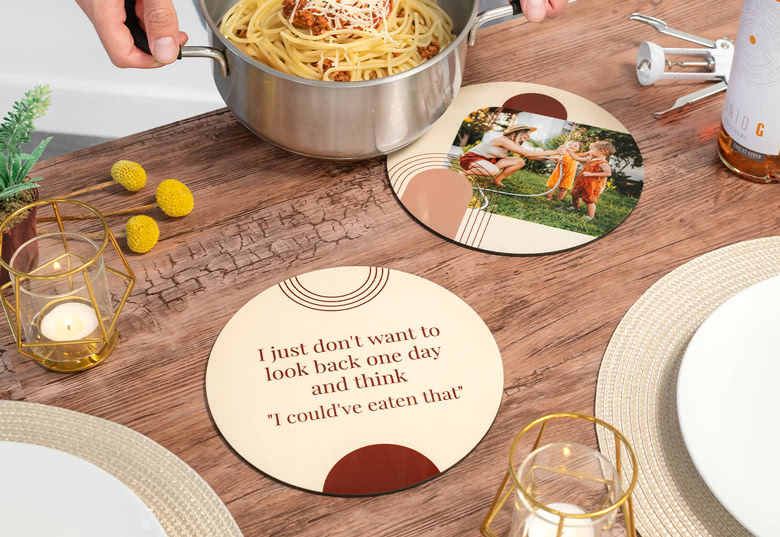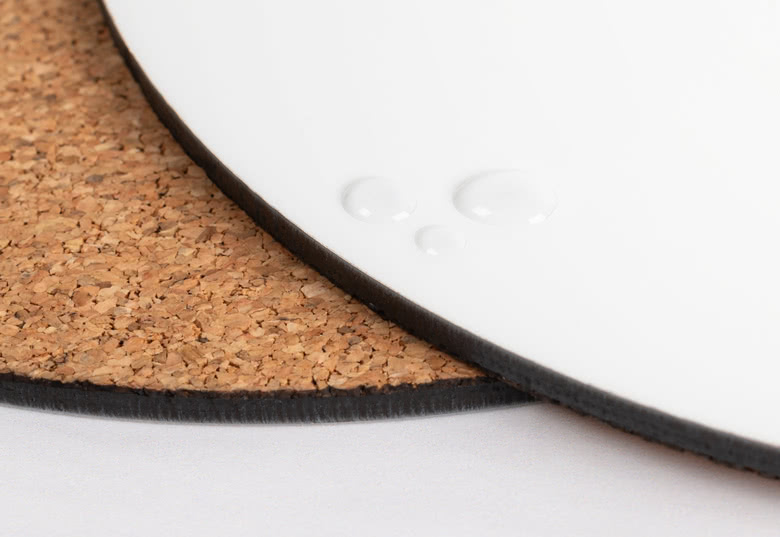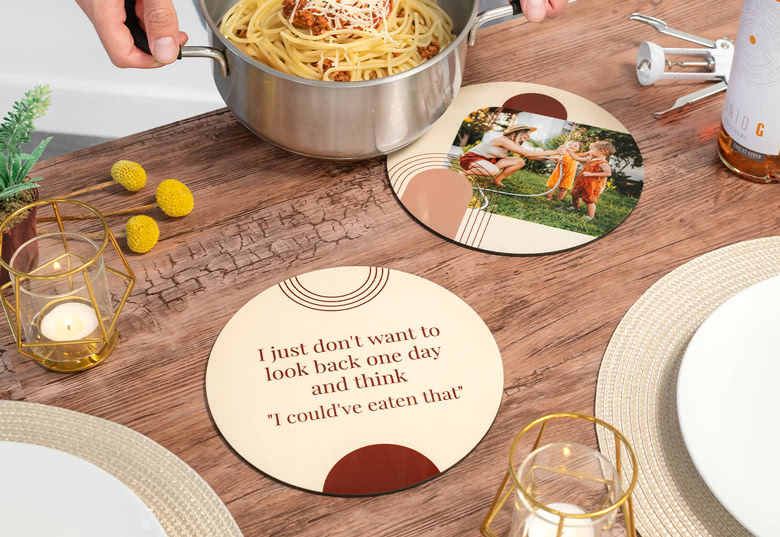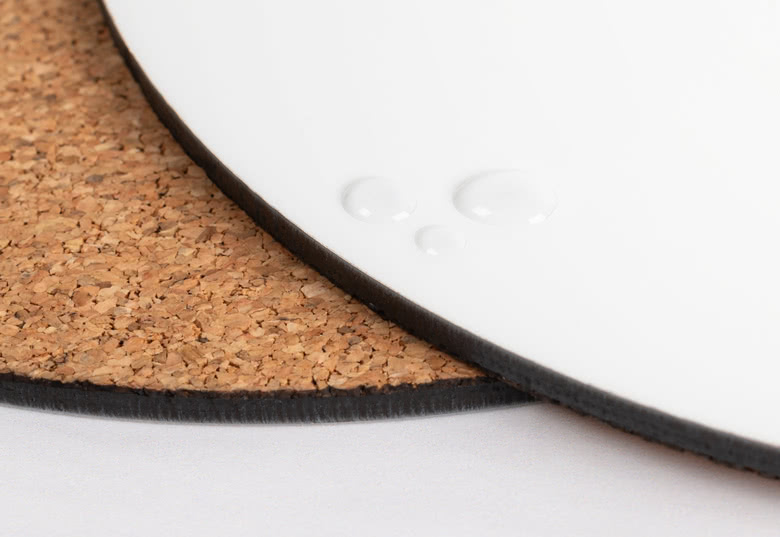 Put the warmest memories on a personalised trivet and cook with love
Follow your heart instead of recipes with this set of two personalised pot coasters. Place this unique photo stand between the dish you serve and your dining table. Customised with your favourite pictures this trivet will protect your table from heat damage or give your pots and bowls a stable surface when needed. You can even use this personalised stand as a unique decorative addition to your dining table. It's also a guaranteed win as a present for any kitchen fanatic, as it is super practical and because this customizable pot holder with pictures and quotes brings happiness to the table.
Personalise with your own photos and text
Choose from a large variety of designs
Glossy finish on FSC-certified hardboard
Delivery
from 12 days price from £ 2.99
Made a spelling mistake?
Get a free reprint
Related products
Why are personalised trivets a great present for family, friends and even yourself?
When you personalise your own set of pot coasters, you create a unique gift. You can simply add meaningful, inspiring or uplifting quotes. Put your favourite memories on a trivet and create a kitchen accessory that carries meaning and brings gratitude and positivity that will last forever. You wanna go big? You can add one of our other personalised kitchen accessories to your stands; an apron, an oven glove, or a pepper and salt mill set. We have more: personalised pot holders and a series of other kitchenware like a mug, bowl, engraved glass or cutting board. You can even create a unique recipe book!
Personalised pot coasters versus classic cork coasters
When you design personalised cork pan coasters, you can add your very own personal touch to these kitchen accessories. That's why these cork pan coasters make the perfect present for any kitchen princess, master chef or foodie. Invited to a housewarming party? Don't forget to bring a set of personalised coasters! You can choose out of various designs, colours, texts and photos that reflect your own style and personality. Caution: it may be hard to give them away. Solution: simply create personalised trivets for you as well!
What can I use a personalised trivet for?
A set of personalised trivets are the most ideal present when you like to keep things practical. The hardboard coasters protect your table from heat damage. Above that, stands create a stable surface to put on your pans, pots and dishes. When you personalise your own set of coasters you not only add style to your kitchen, but it also serves a practical purpose. Talking about style! When you feel like they are just too beautiful to use, you can simply use them as decorative items. You can display your personalised coaster on your kitchen counter, hang one on your wall or just use them as a centrepiece on any table. So aesthetic!
A trip down memory lane with a set of customised trivets
A personally created pot holder is a perfect conversation starter. What a nice way to tell that story about that time you went hiking in the mountains or visited the city that stood for years on your bucket list. In fact, you can commemorate any special occasion or event through these customised stands: a wedding, anniversary, birthday, or just any milestone - a personalised trivet with relevant date or message serves as a lasting memory, reminding you of beautiful moments. We know, it will be hard not to get sentimental over these cork pan coasters, but you know, why not? Let's spark that gratitude and bring more joy into our day and our friends and family's life through simple things as personalised trivets!