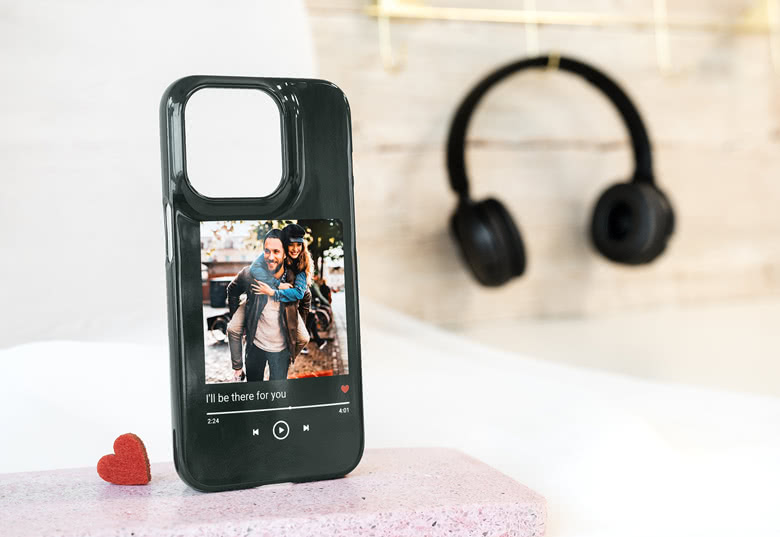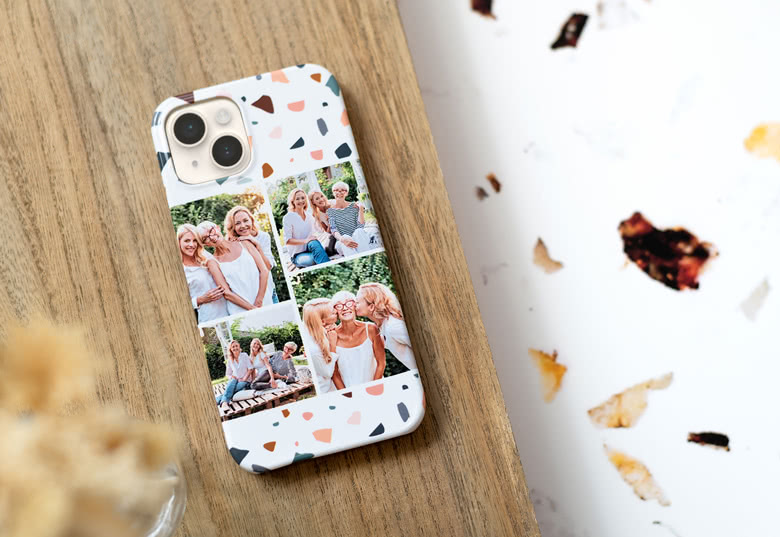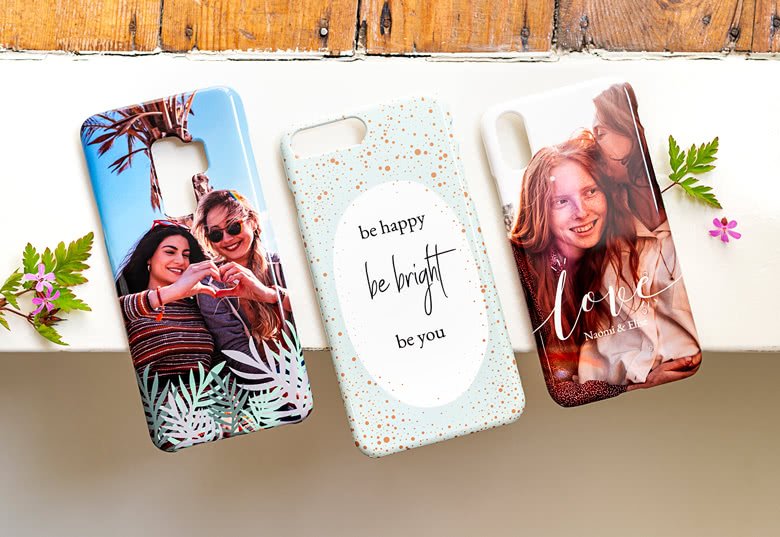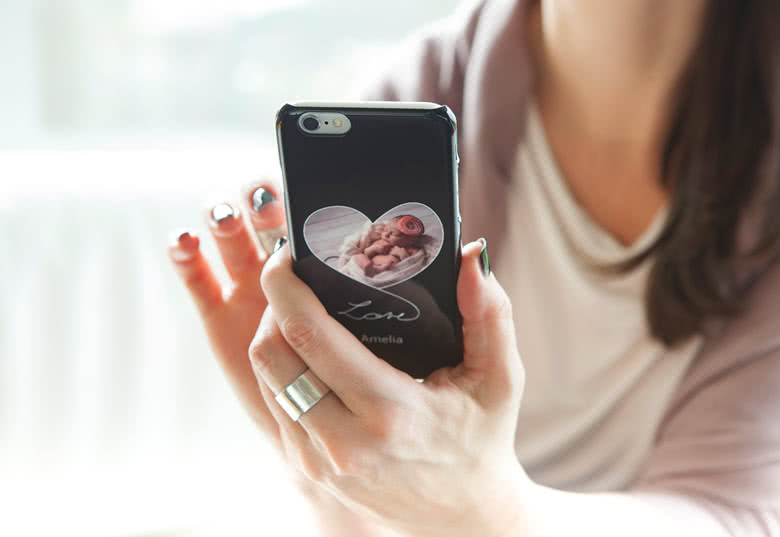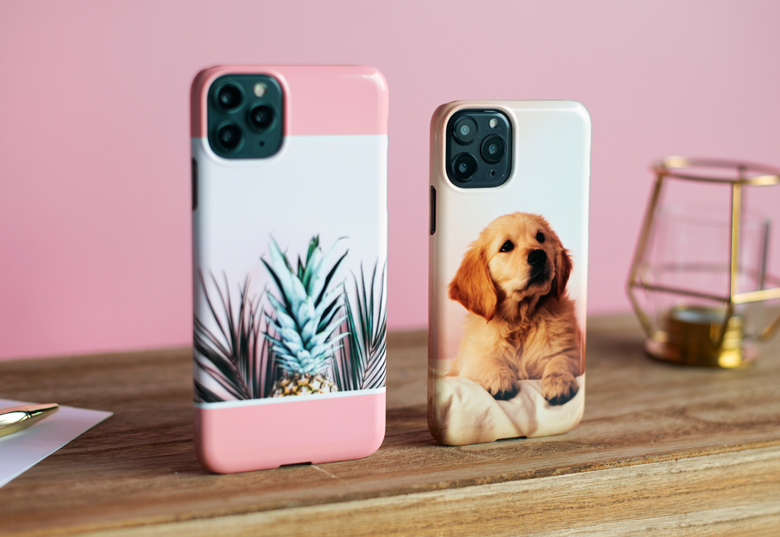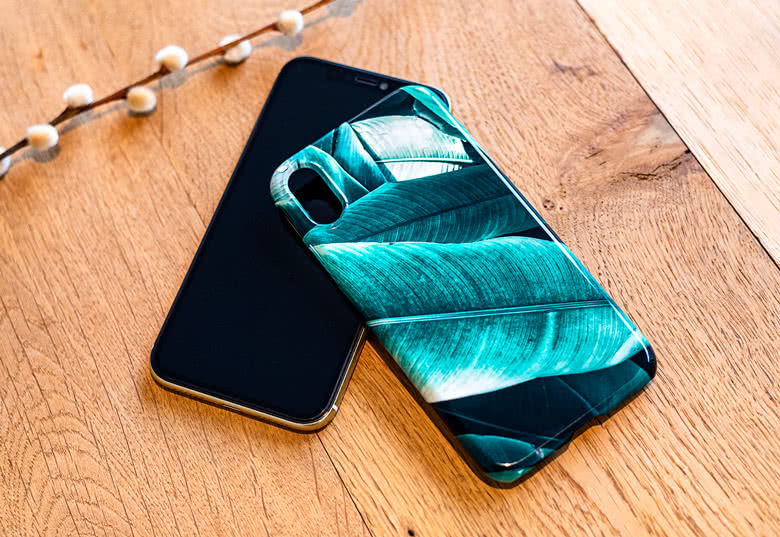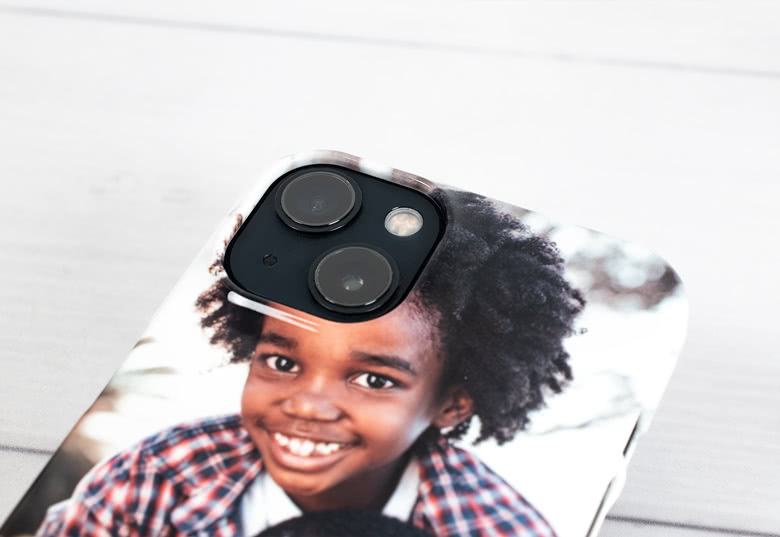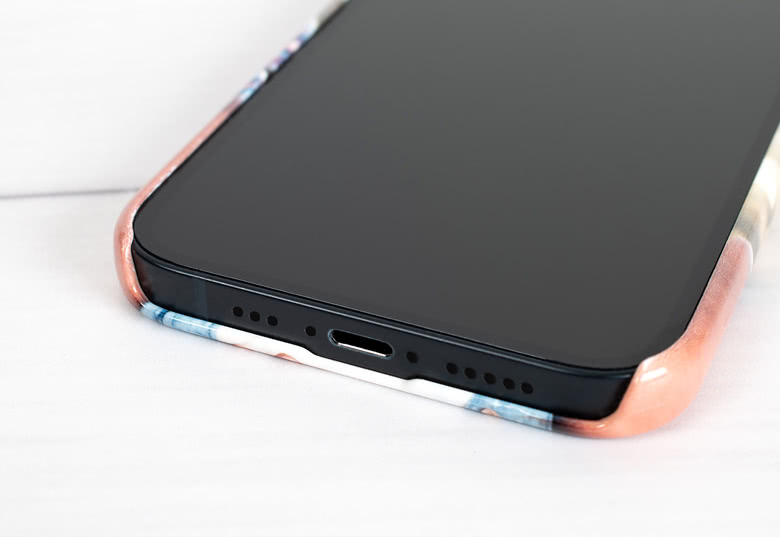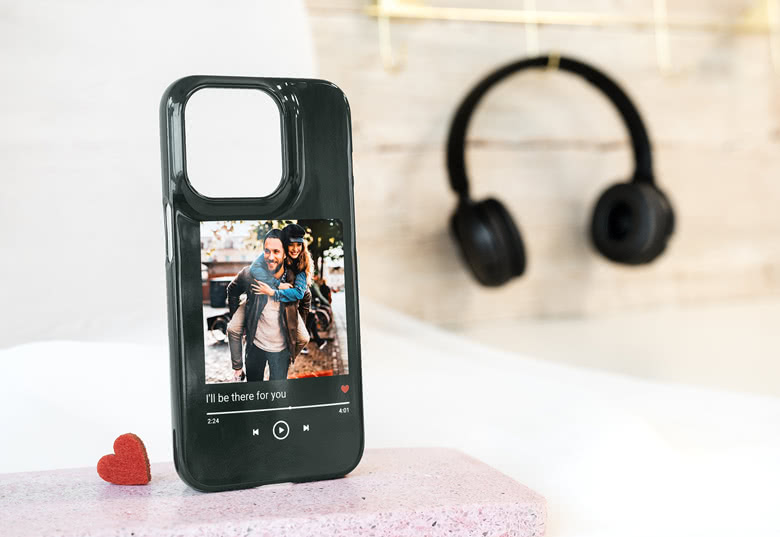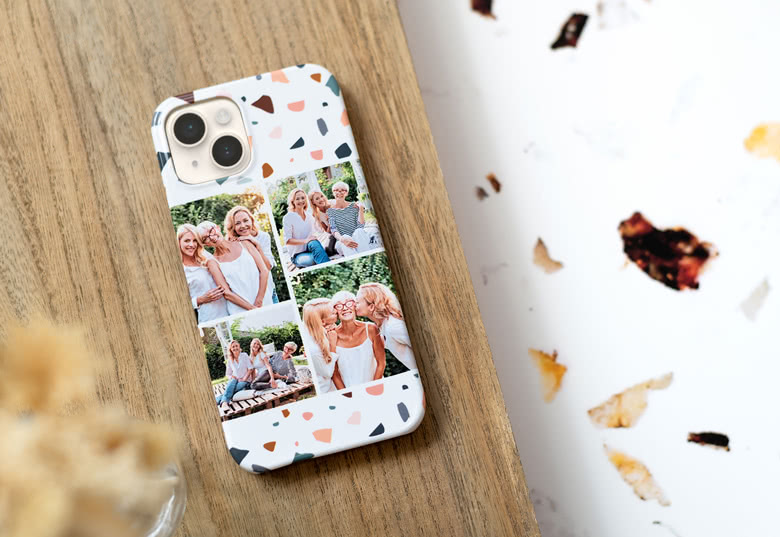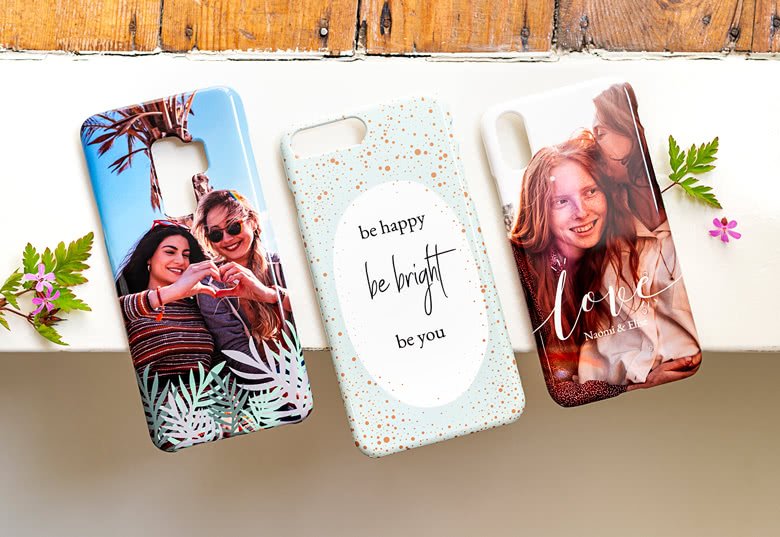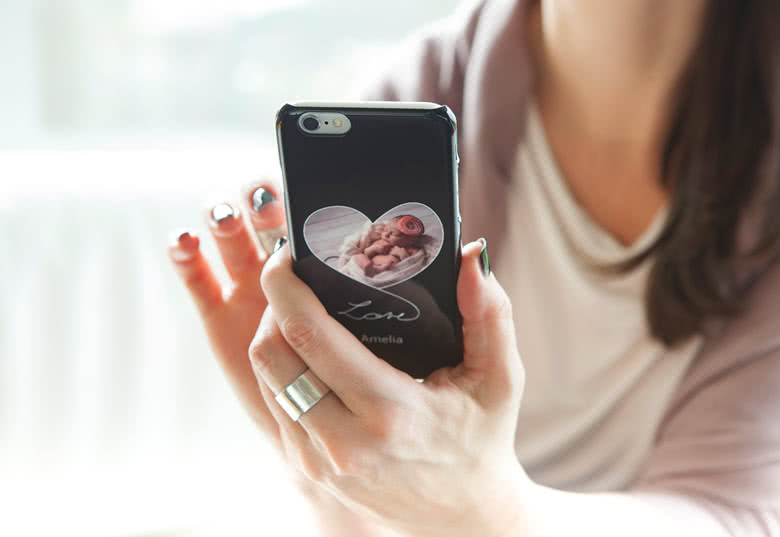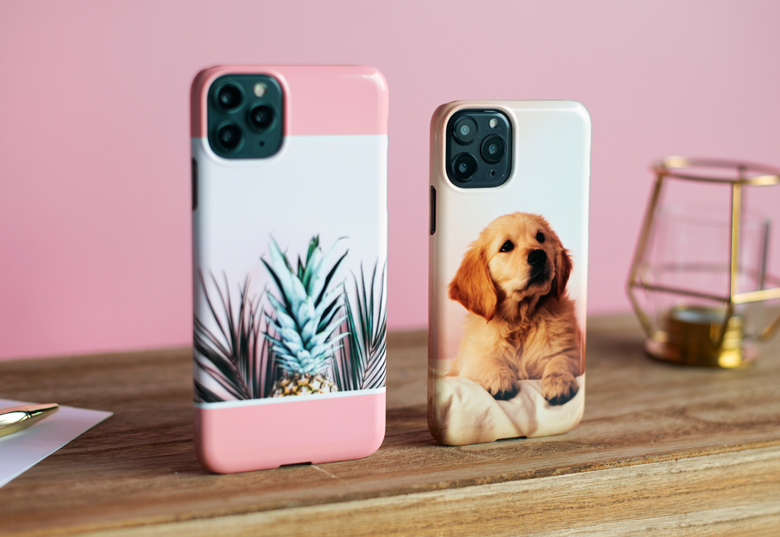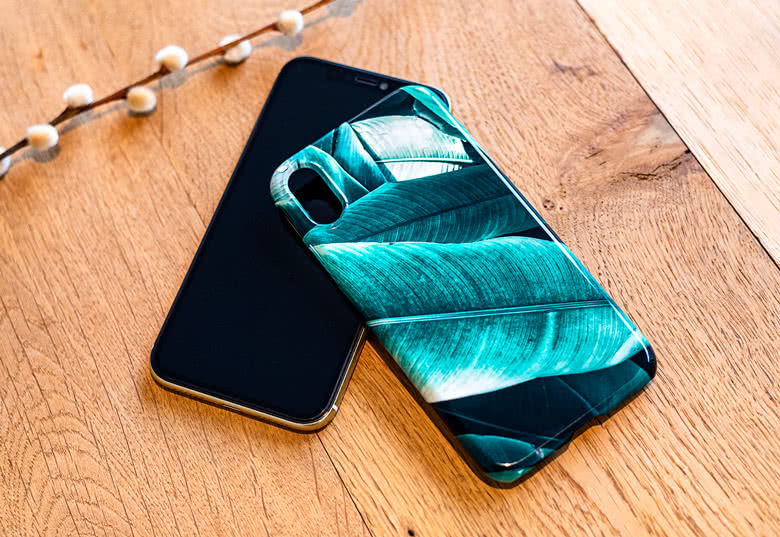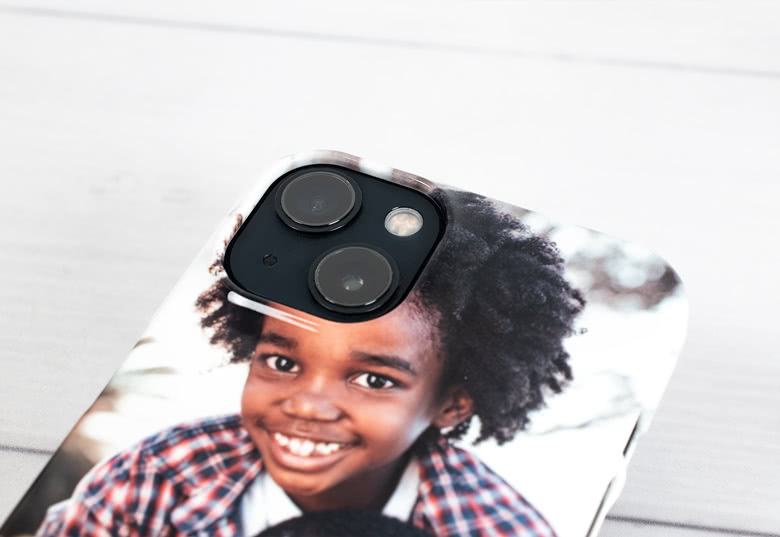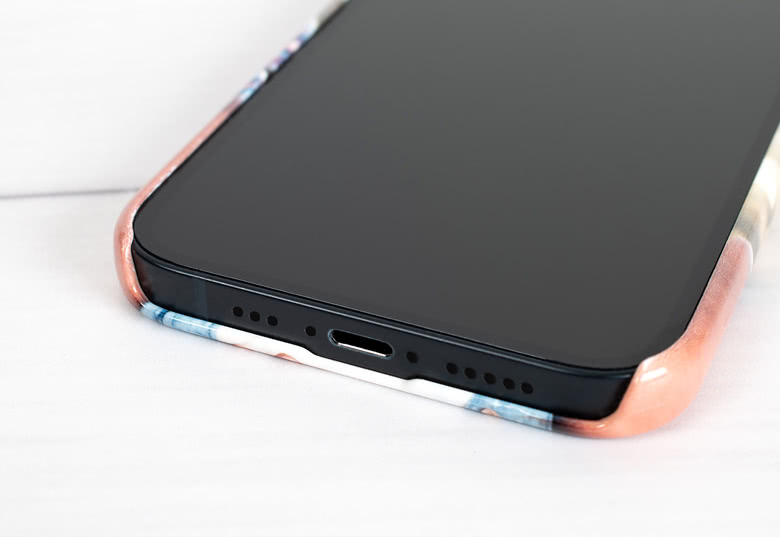 Stand out from the crowd with a personalised iPhone case!
Practical and esthetical, you can have it both ways. Choose the perfect photo to customise your hard-shell case and protect your iPhone at all times - without preventing access to the buttons or camera. This way you can enjoy your iPhone wherever you are.
Choose between various designs and personalise with text and/or photo
Extra-tough scratch and UV-resistant synthetic material with high gloss finish
Suitable for wireless charging
Complete the previous steps first
Delivery
from 12 days price from £ 2.99
Made a spelling mistake?
Get a free reprint
Trustpilot product reviews
Garry Childs, 01/01/2022
Overpriced for the quality of the phone cover
Paul Wych, 30/12/2021
Excellent service and product.
Kirsty, 27/12/2021
I haven't Received it
Sue Knowles, 15/12/2021
Good product
Alan, 17/06/2021
Nice iPhone case.
18/06/2021 09:02
Hi Alan,
Thank you for your 5 stars and review of our iPhone case. It is such a nice way to make use of your favorite photos and make your phone personal!
Thank your for sharing your experience with us.
Best regards
johanna, smartphoto
Hazzy, 09/06/2021
it is a good product to buy quality photo and quality case
09/06/2021 14:35
Hi Hazzy,
Thank you for your review of our iPhone case, and 5stars.
It is a great way to make your phone even more personal, and make use of your favorite memories. Thank you for sharing your experience with us.
Best regards
Johanna, smartphoto
Mr Garner, 02/06/2021
Amazing product sorry I have just had to replace my iPhone X With an iPhone 12 wish you could do a case for that your printing of my photos was excellent
02/06/2021 10:06
Hi Mr Garner,
Thank you for your lovely review of our iPhone case. A great way to make your phone even more personal. Maybe we could help you with our smartpromise, send us an email to contact@smartphoto.co.uk and I will tell you more!
Best regards
Johanna, smartphoto
Benjamin Hughes, 14/04/2021
Was lovely and my friend was happy with her gift 🎁
15/04/2021 13:35
Hi Benjamin
Thank you for your 5 stars and review of our iPhone case with your photo. It is such a nice way to make the phone more personal, a perfect gift. Thank you for sharing your experience with us.
Best regards
johanna, smartphoto
Michael Brooks, 06/04/2021
Fast delivery. Excellent product and image quality outstanding
06/04/2021 15:25
Hi Michael
Thank you for a lovely 5 stars review of your iPhone case. We are happy to find that you liked our service and quality of the product. It is such a nice way to make use of your favorite photos and unique.
Thank you for sharing your experince with us.
Best regards
Johanna, smartphoto
coco Hewitt, 05/03/2021
Good lovley
08/03/2021 10:14
Hi Coco,
Thank you for sharing your review here and your 4stars. This made us smile!
A phone case is a great way to have your favorite photos at display at all time.
Best regards
Johanna, smartphoto