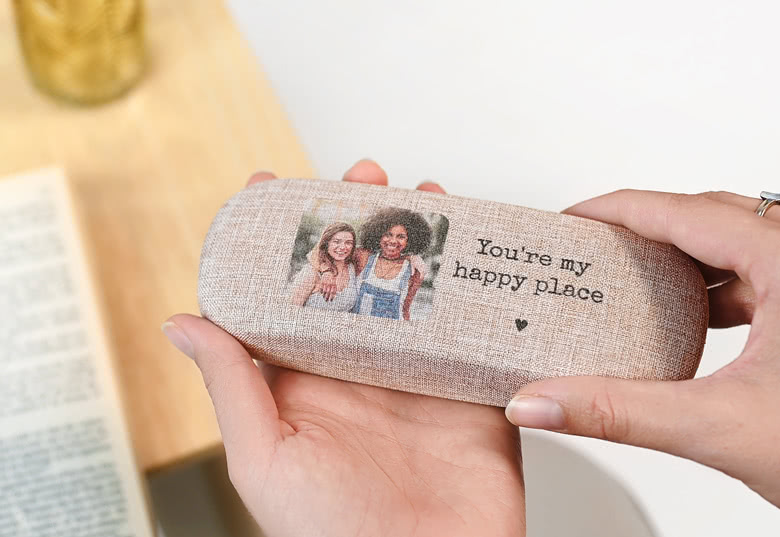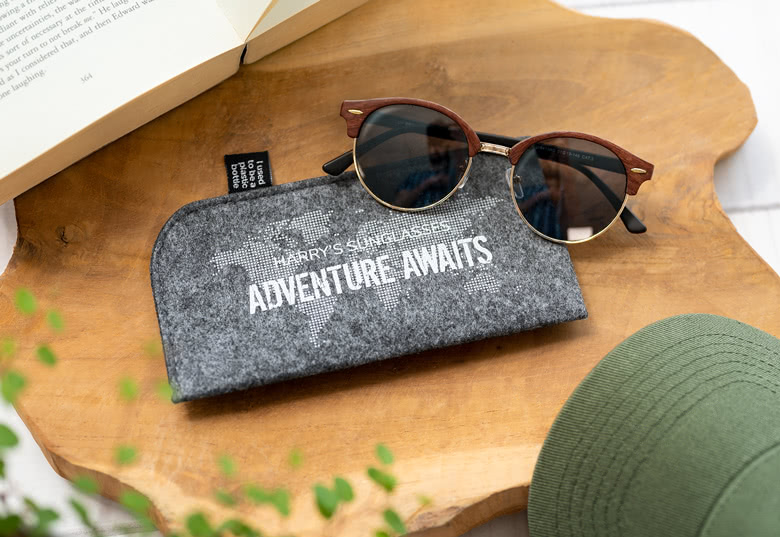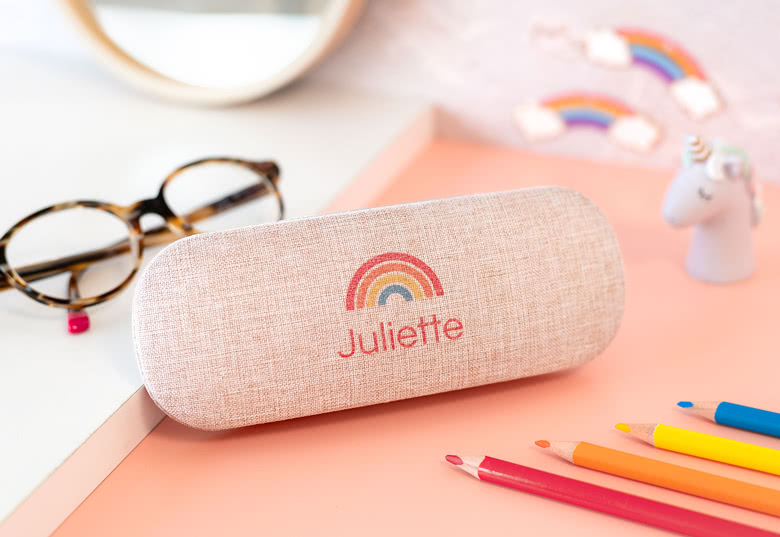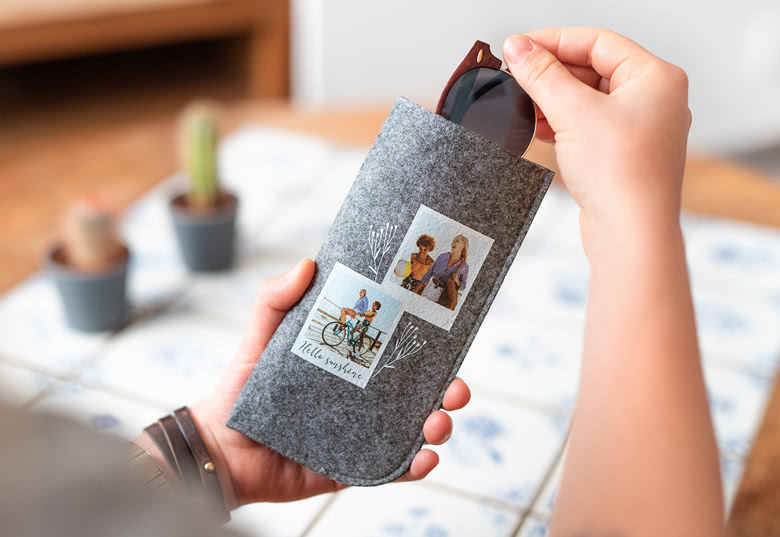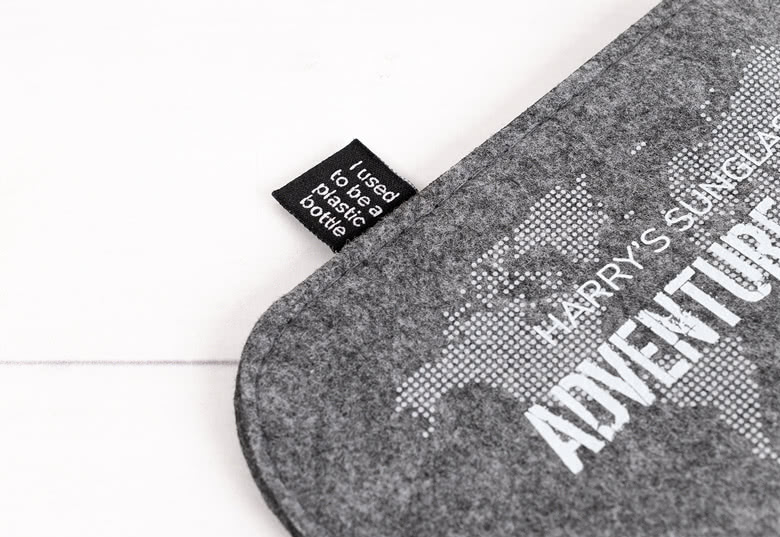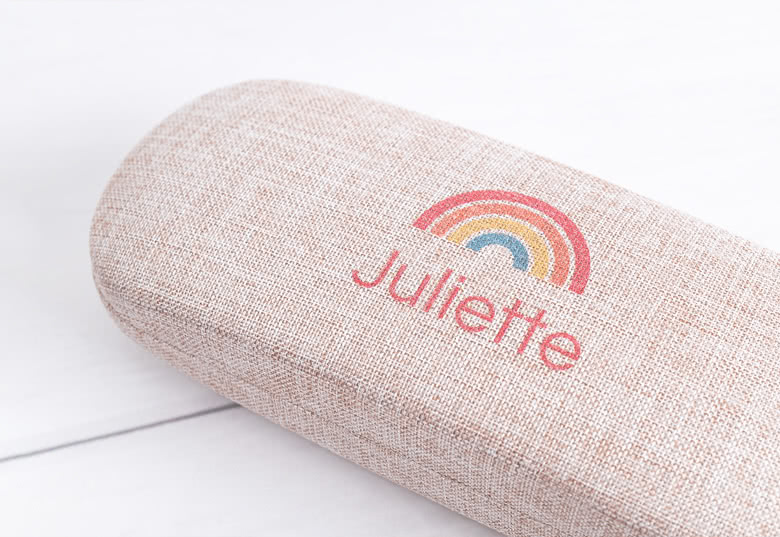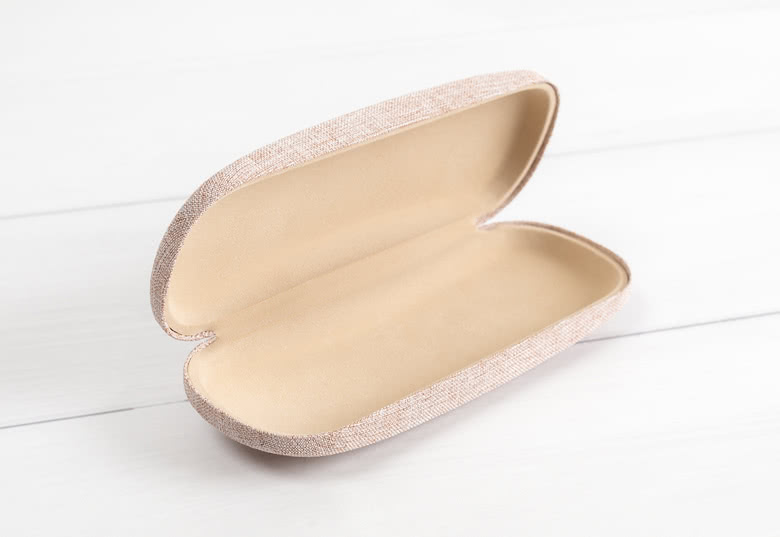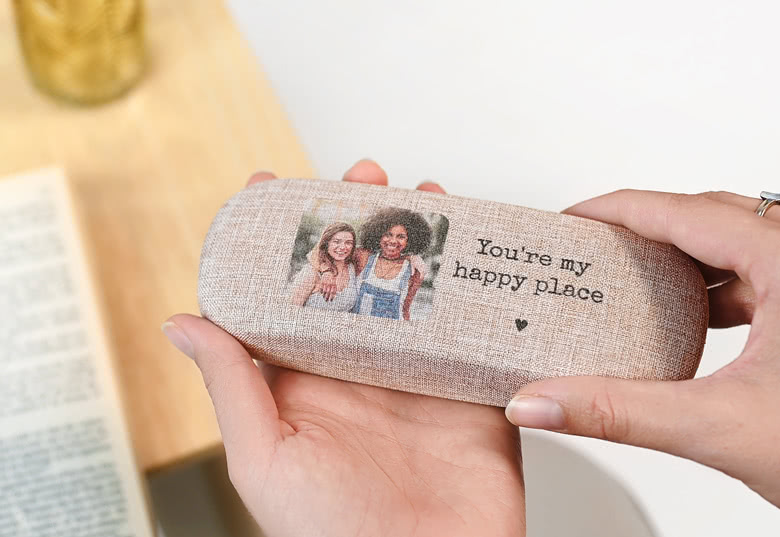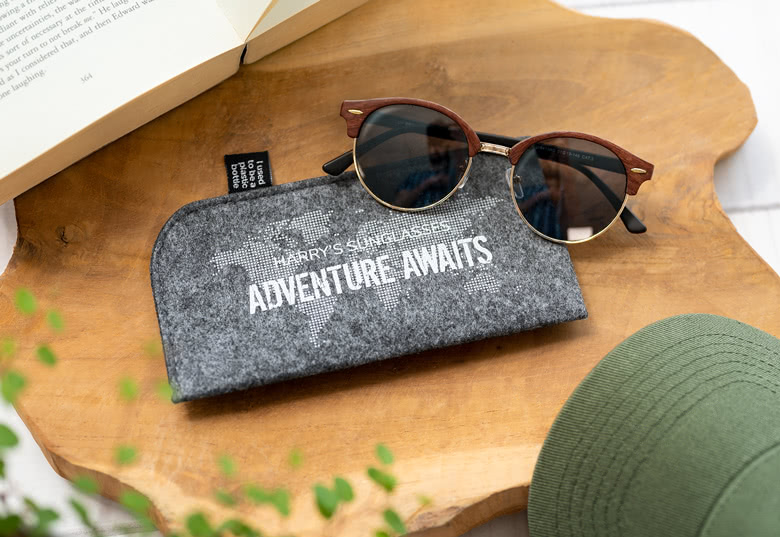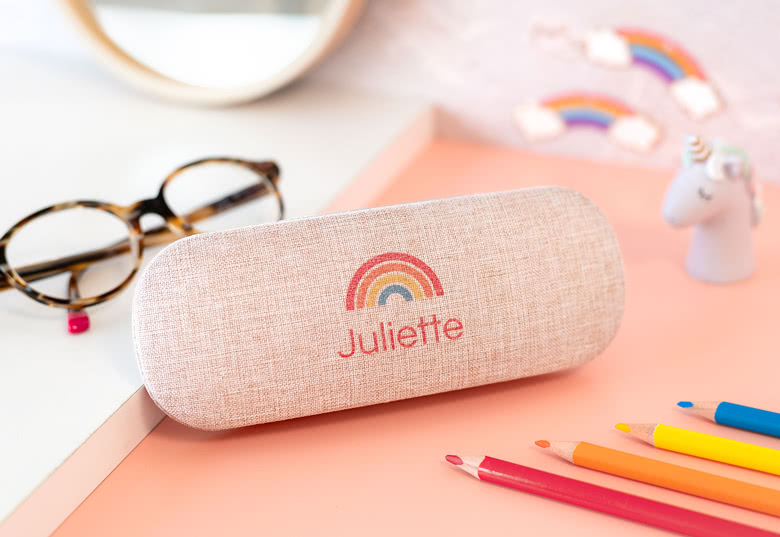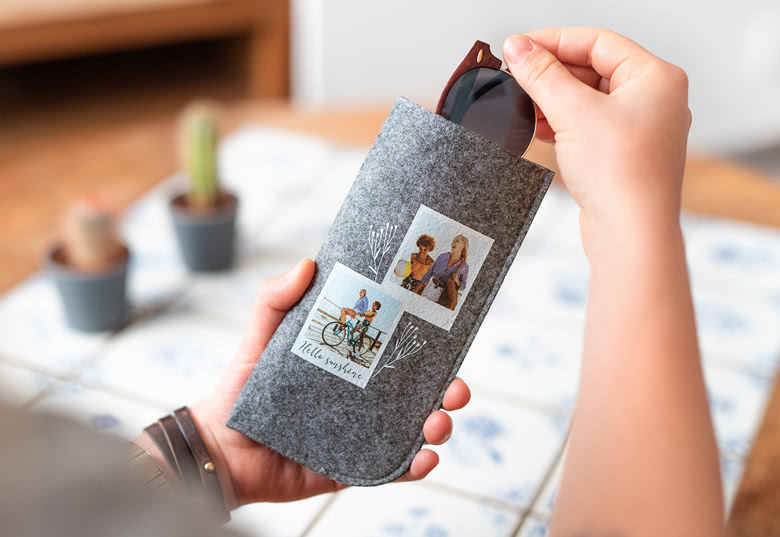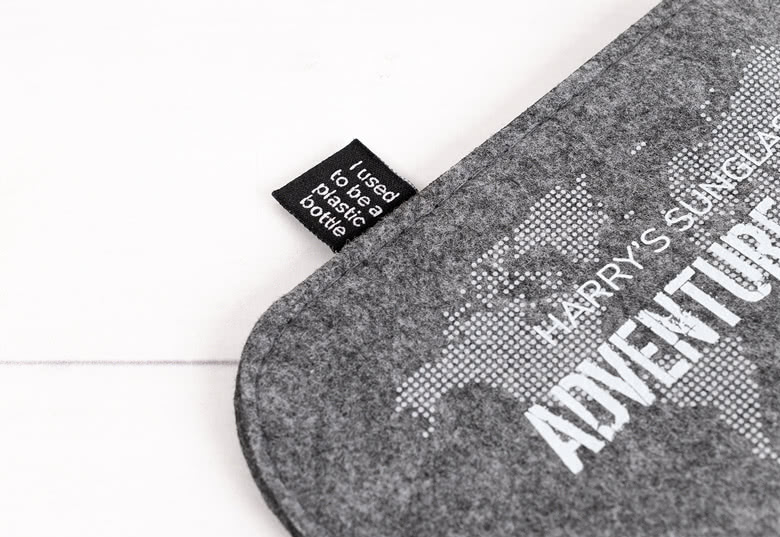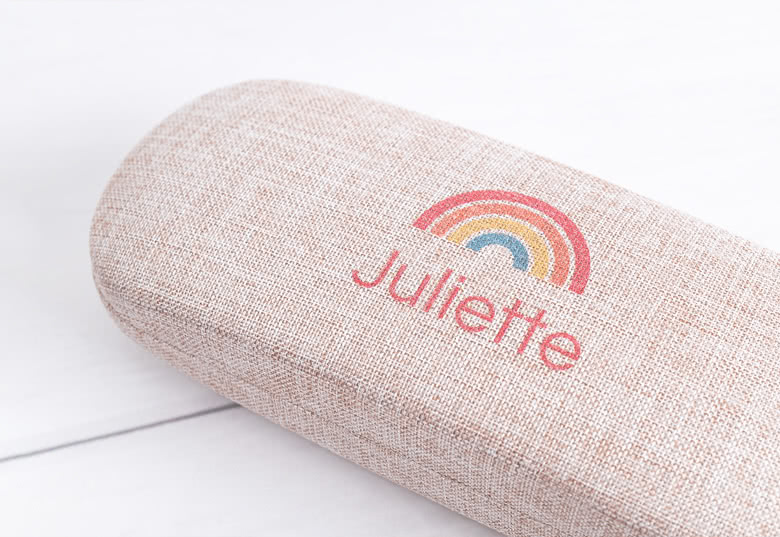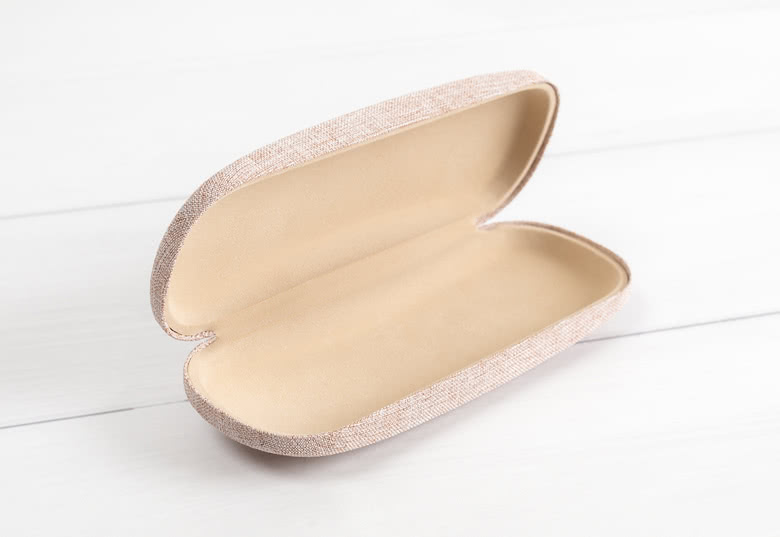 Keep your glasses protected in a personalised eyeglasses sleeve or case!
Eyeglass protection is key for the longevity of your sunglasses and glasses. Are you tired of carrying them around in a boring plain case? If you want to add some style and pizzazz to your eyewear accessories, you can now personalise them. You can choose a compact eyeglass sleeve that slips easily into your pocket, or you can go for a tougher hard case. Either way these glasses holders ensure your glasses will stay in the perfect condition.
Personalised compact protection with many designs to choose from
Protects your glasses from scratches and preserves their form
The sleeve is made out of recycled PET bottles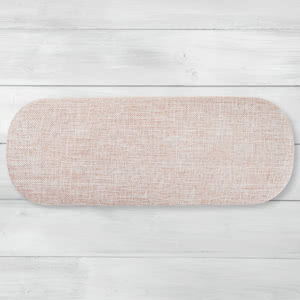 £ 17.99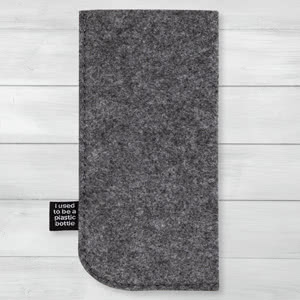 £ 10.99
Delivery
from 12 days price from £ 2.99
Made a spelling mistake?
Get a free reprint
Related products
Also interesting to know about our eyeglass sleeves:
What protection do sunglasses need?
To guarantee the longevity of your glasses and sunglasses it is an excellent idea to put them into a glasses holder. Otherwise they can become scratched after a while. Using a hard case or sleeve for your glasses will extend their quality, preserving their form and reducing the occurrence of dust and scratches. You'll love your glasses for longer if you use eyeglass protection!
What's the difference between an eyeglass sleeve and an eyeglasses case?
Our personalised eyeglass sleeves are super easy on the go, as they take up very little space. The eyeglass pouches are compact and easy to slip into your pocket or purse. With their light weight, you won't even notice that you are carrying them around! This makes them the perfect travel companion. These personalised eyeglass pouches are super soft, protecting your glasses from scratches and dust. Because eyeglass sleeves are open at one side and closed at the other, they allow you to easily slide in your glasses. These personalised eyeglass pouches come in a trendy grey colour and are made of recycled PET bottles. They fit all sorts of glasses, such as eyeglasses, sunglasses, aviators, reading glasses and many more!
Eyeglasses cases...
Whilst our personalised eyeglass sleeves are ideal against minor scratches, when you're looking for a more robust and protective storage solution for eyeglasses and sunglasses, our glasses holders come in the picture. The hard shell eyeglasses cases are made of a harder material (PU) to provide substantial protection against drops, impacts and other physical damage. Hard case glasses come with a closure mechanism, a spring switch which is convenient to open and close. These personalised glasses holders come in a soft beige colour and have a linen look. Be sure to check their measurements! Will you choose an eyeglass sleeve or a case? In any 'case'... personalise it according to your style! Choose out of various designs and add your photos and text. This eyeglass protection will make you smile!