We always want the best for you
At smartphoto, we evaluate and optimise our products all the time. Our Stickers paper has been improved and offers a great and long lasting adhesion on different surfaces like envelopes, paper bags, metal, plastics, ... This makes it the perfect partner to organise and decorate.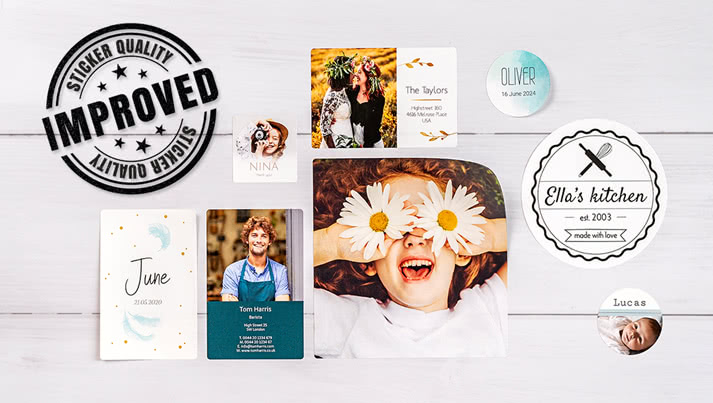 The offer is valid until 02.09.2021, across the entire range. The promotion code can be used multiple times but not in combination with other offers. *Save 30% - when you spend £30 or more, save 20% - when you spend £15 or more, save 10% - when you spend £1 or more. Delivery cost not included. The code does not apply to gift vouchers, product vouchers or gift cards in parcel.