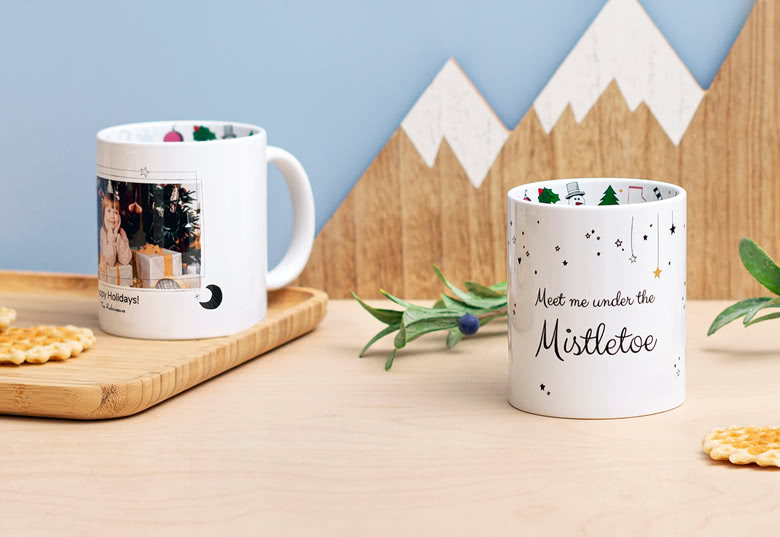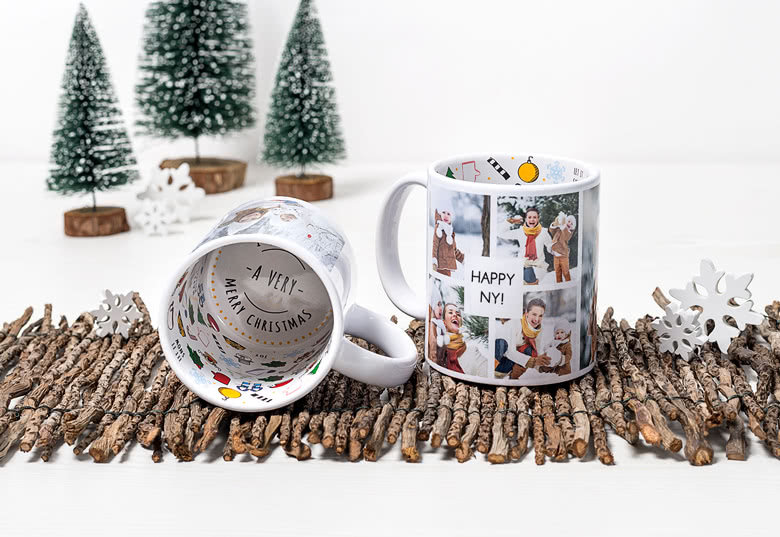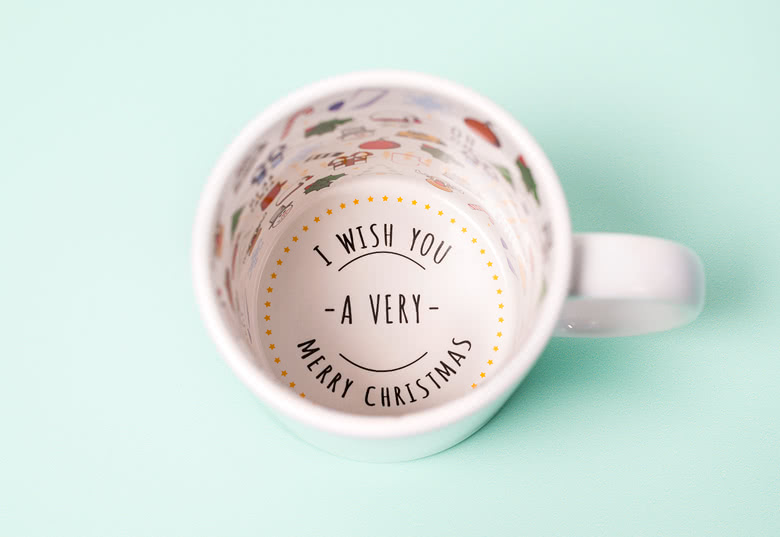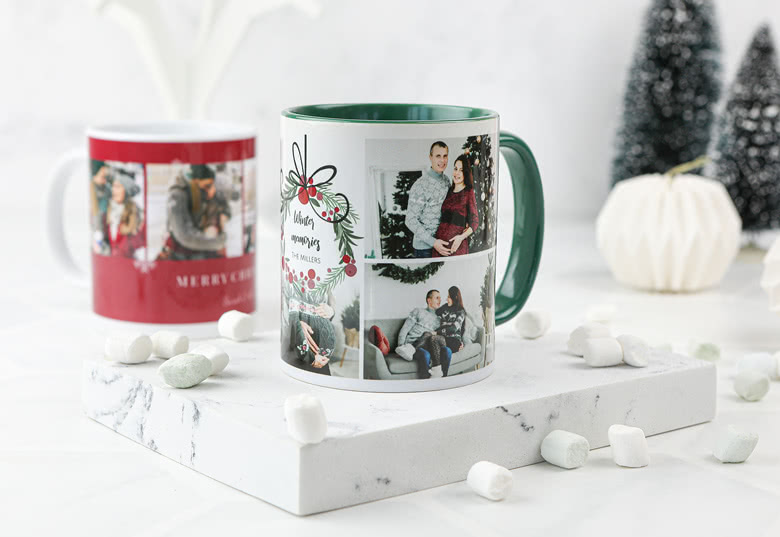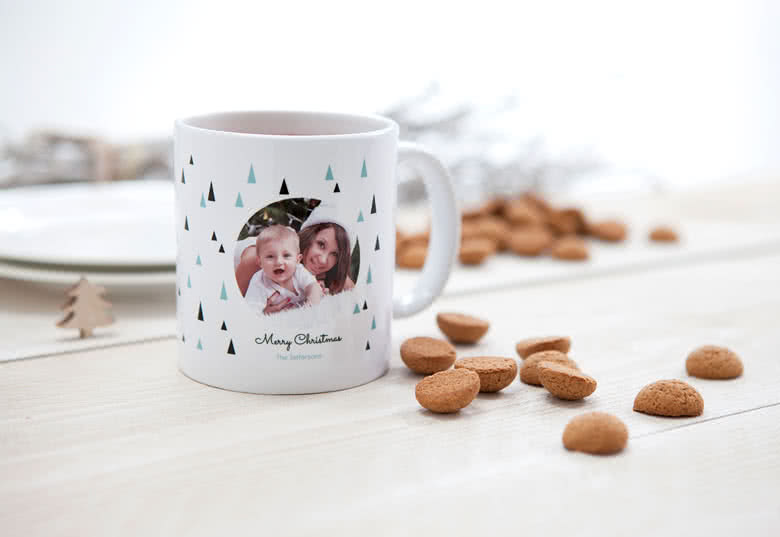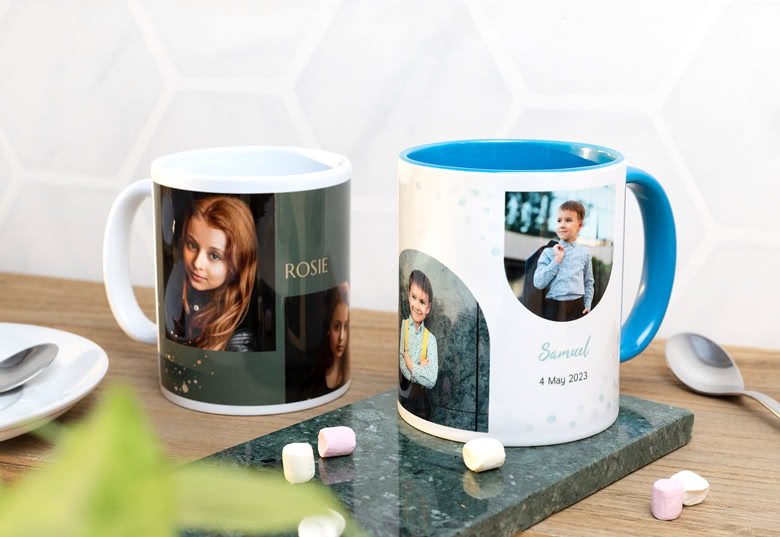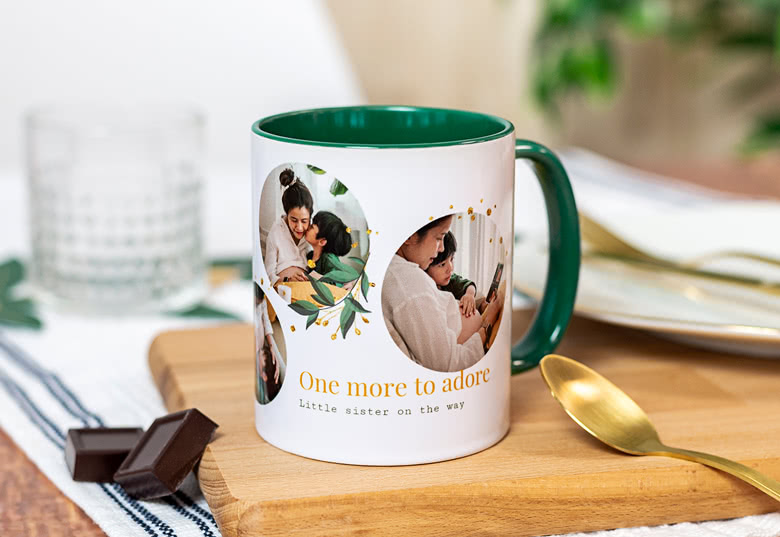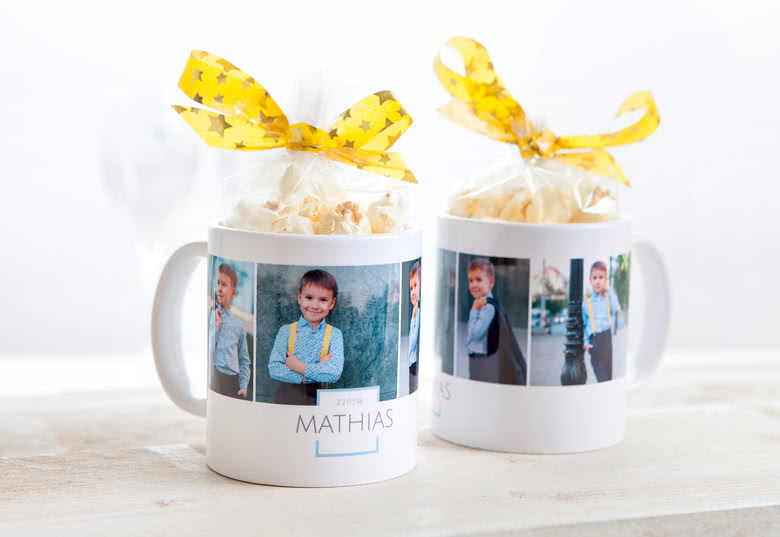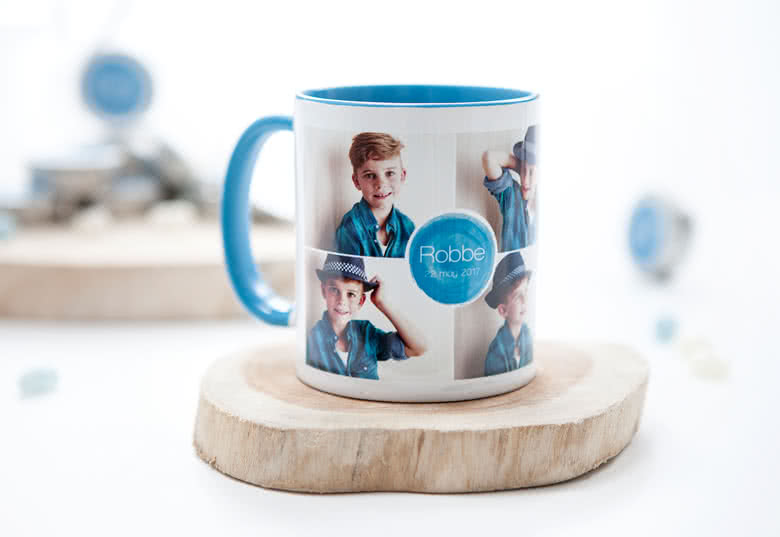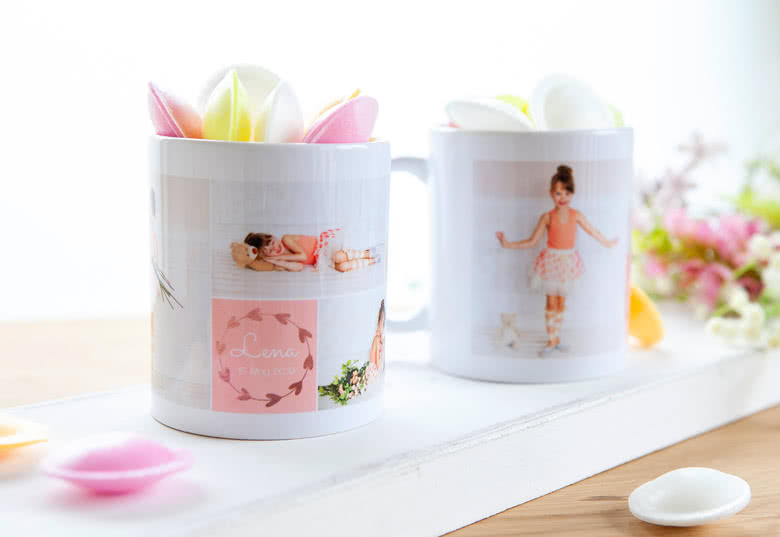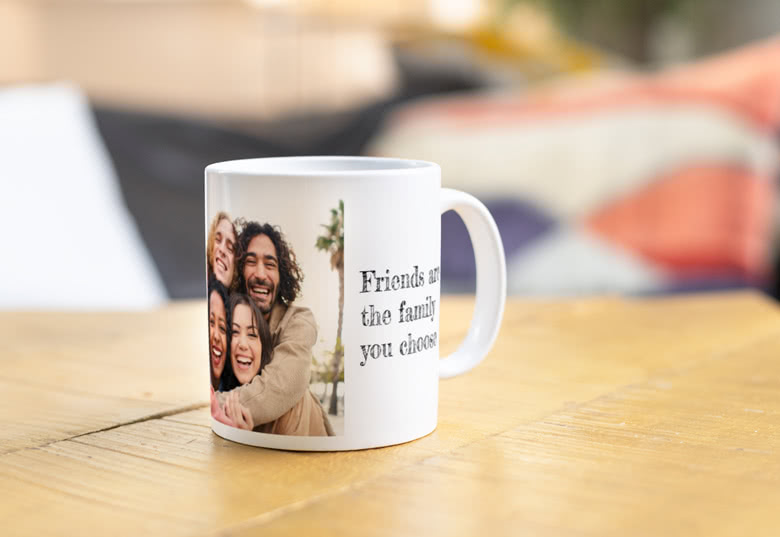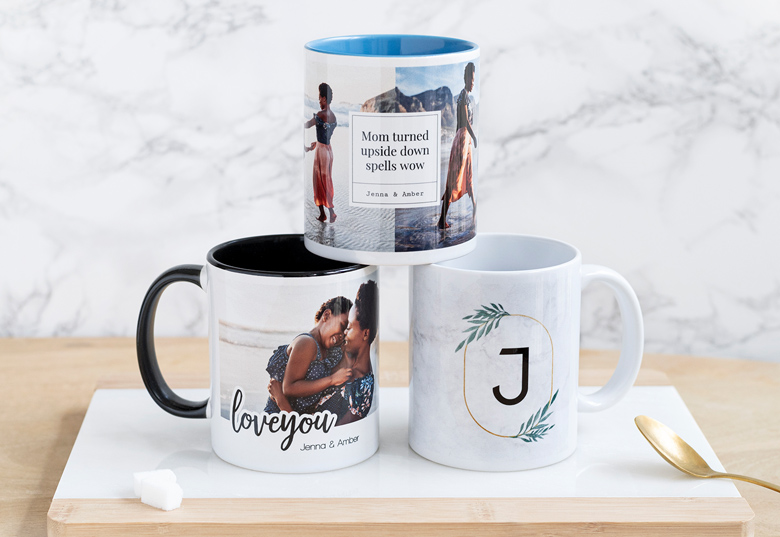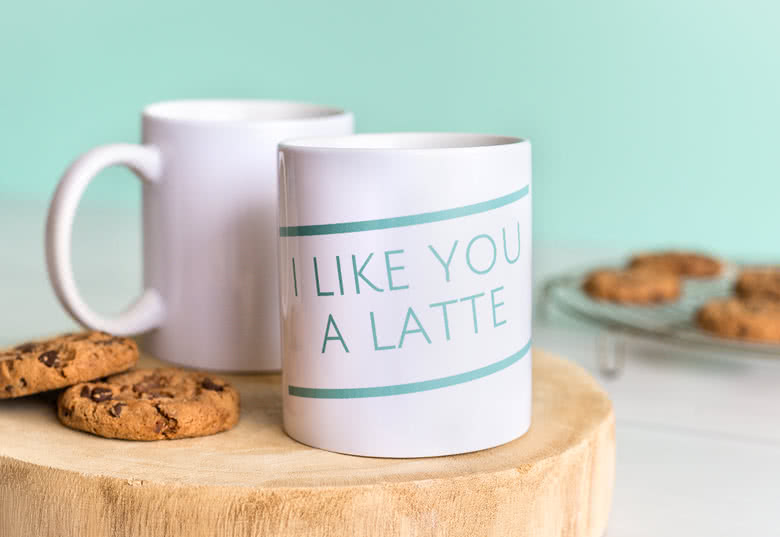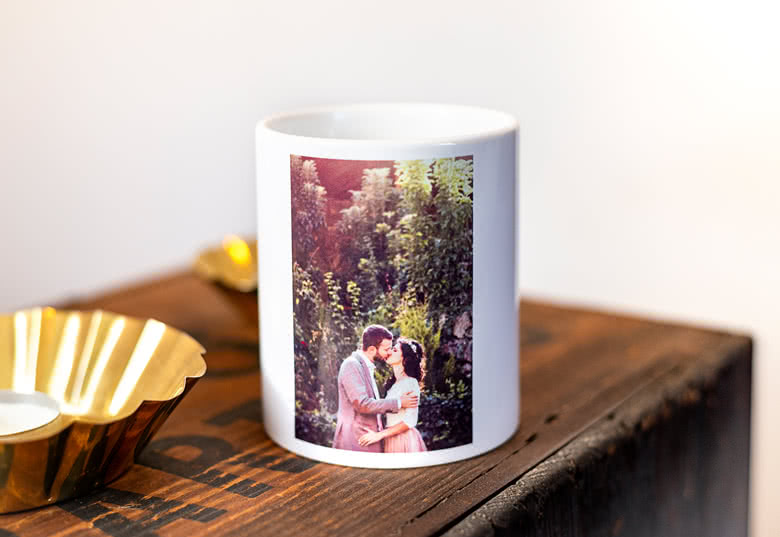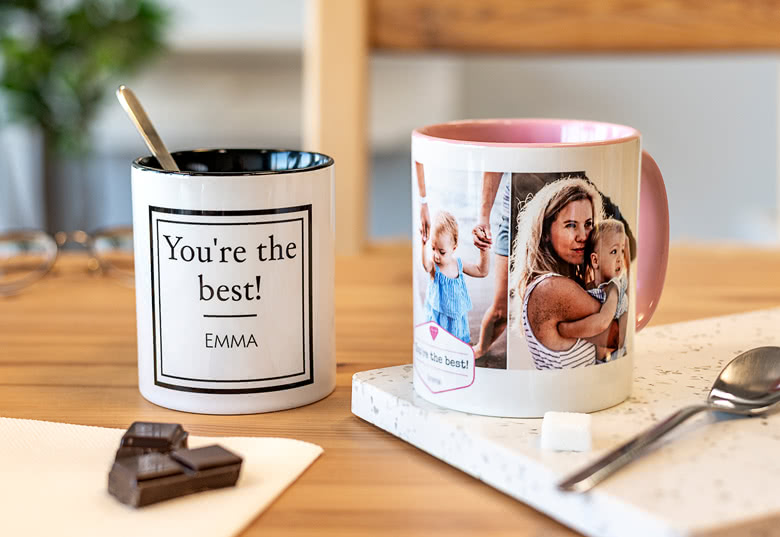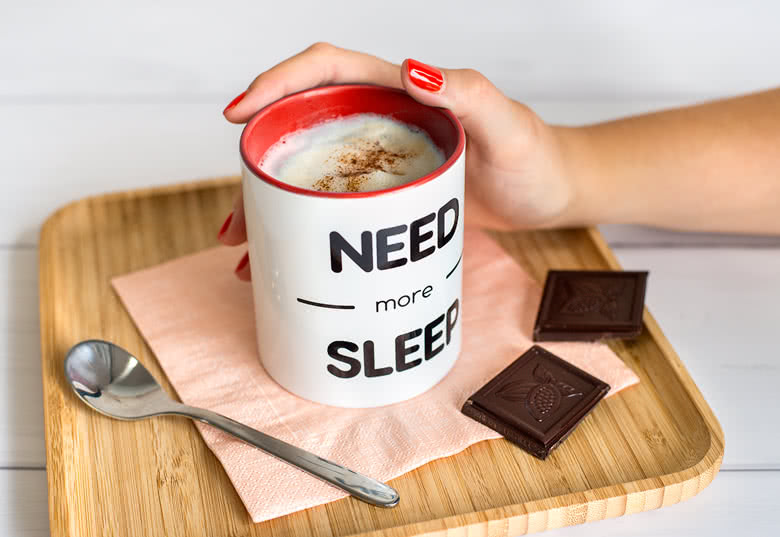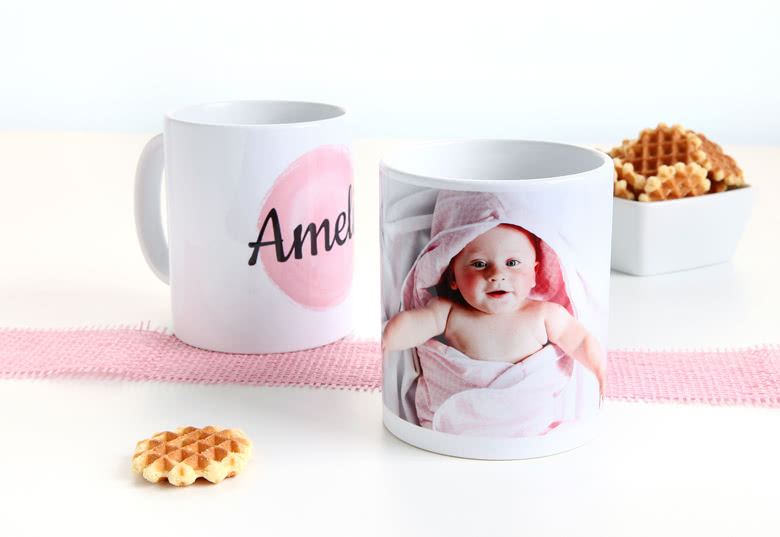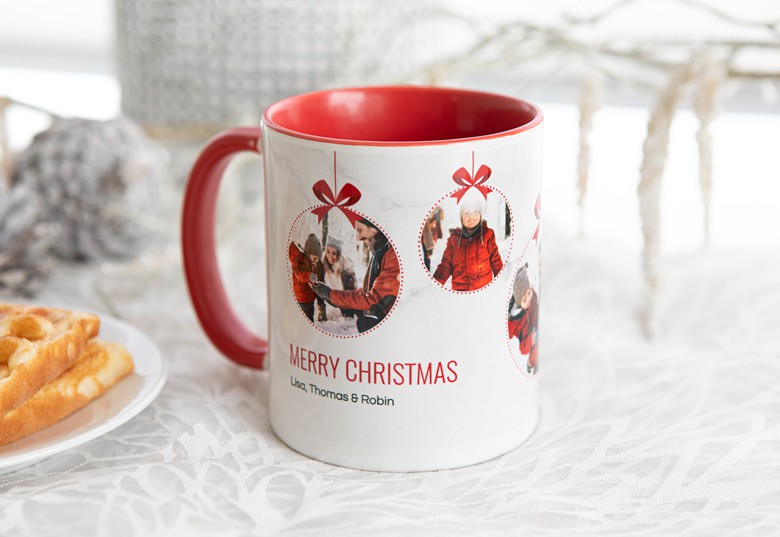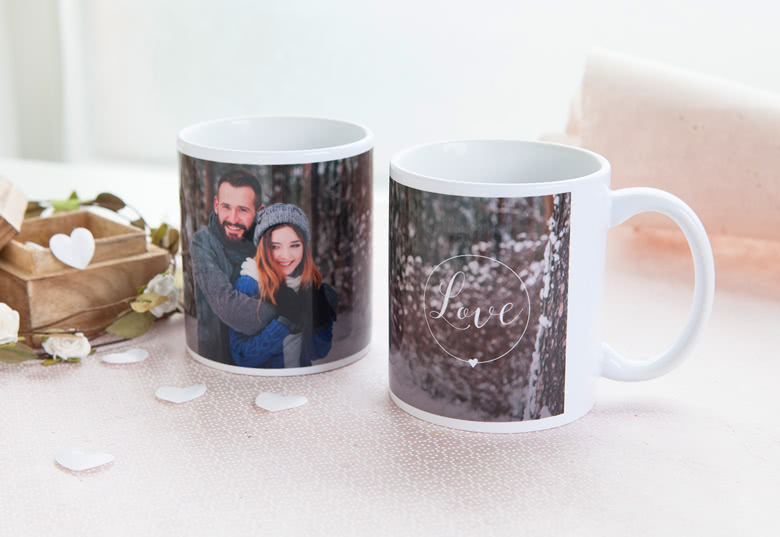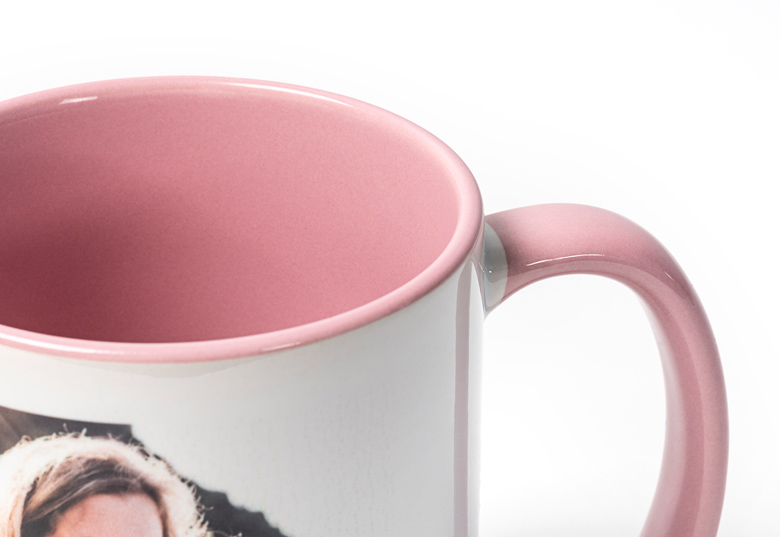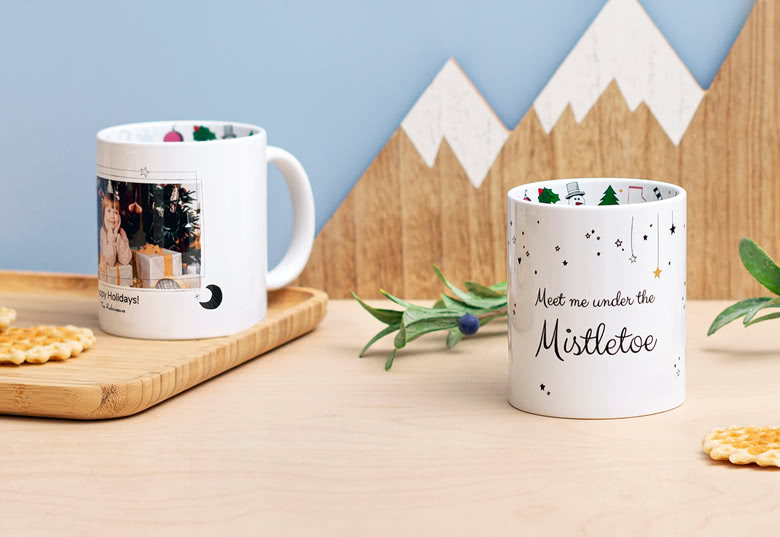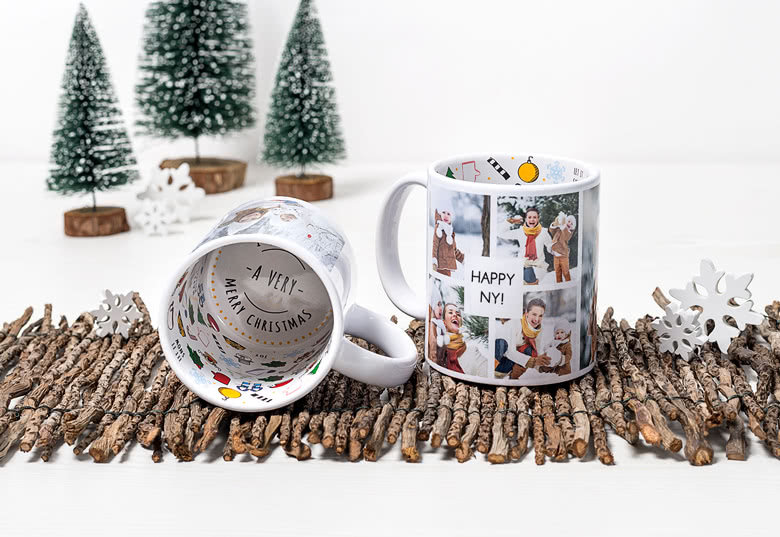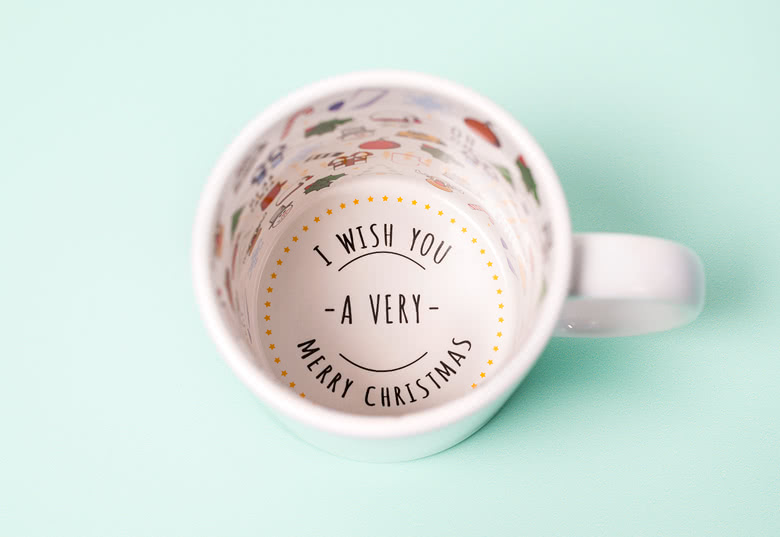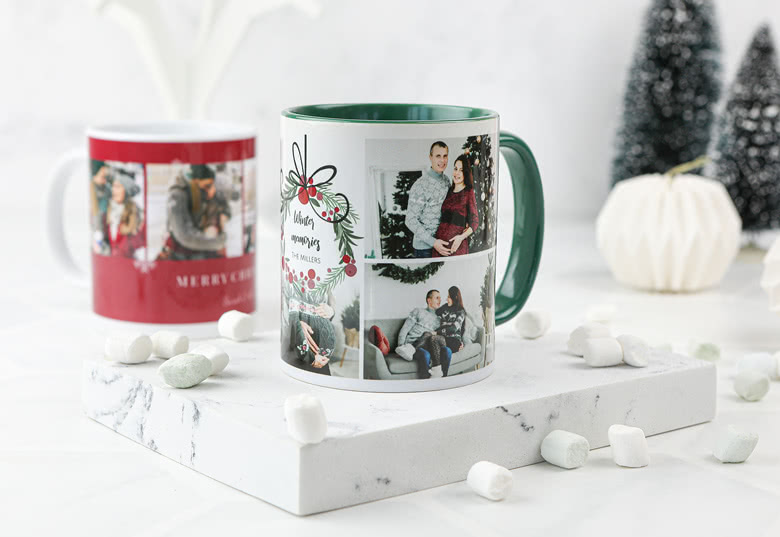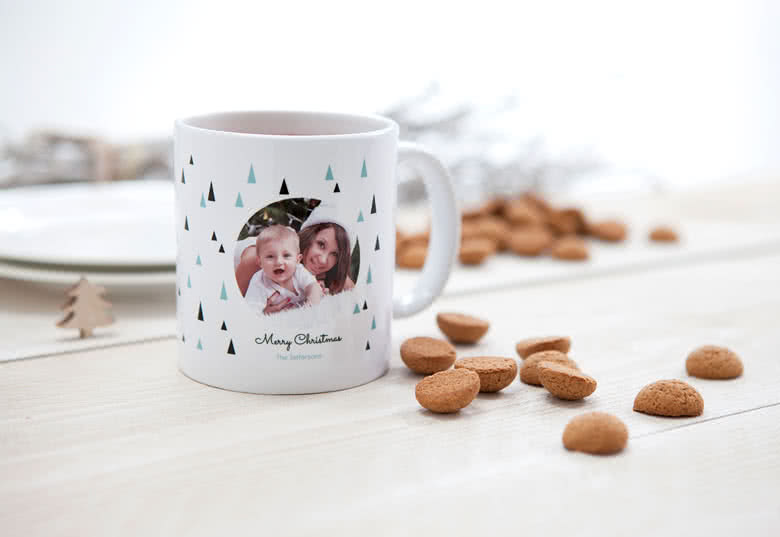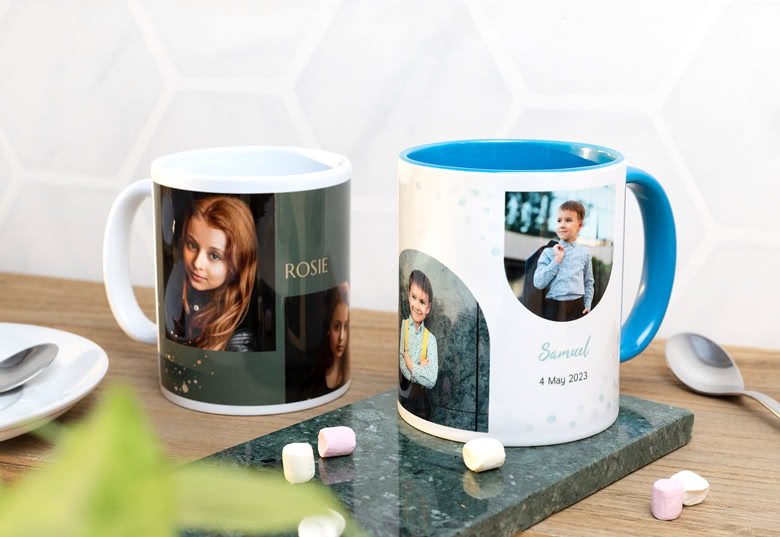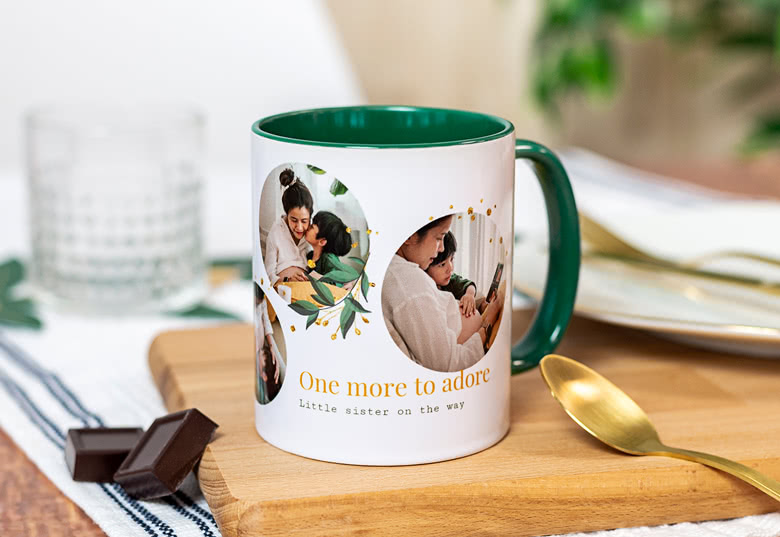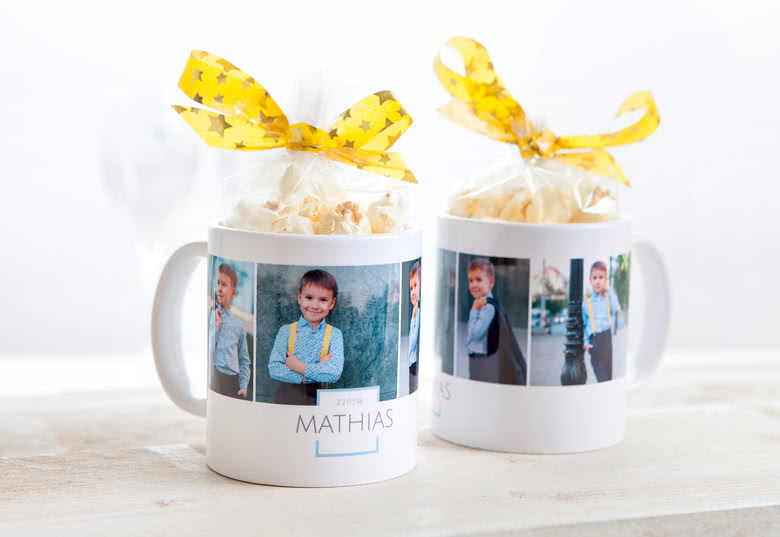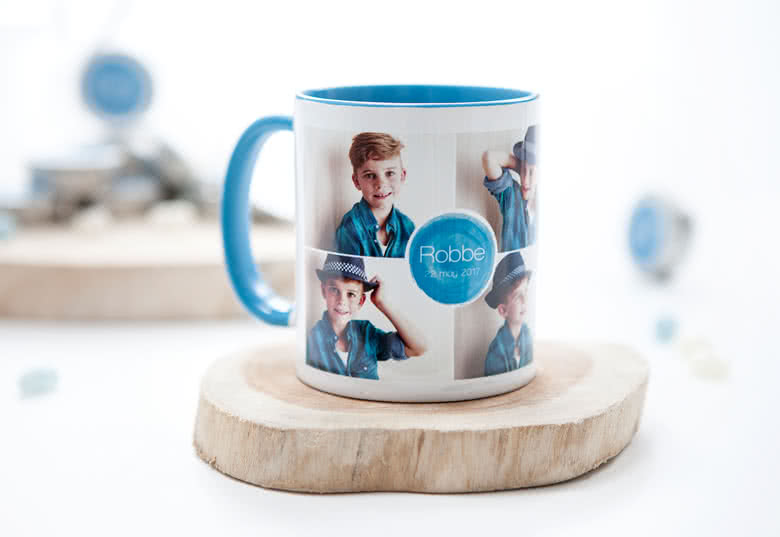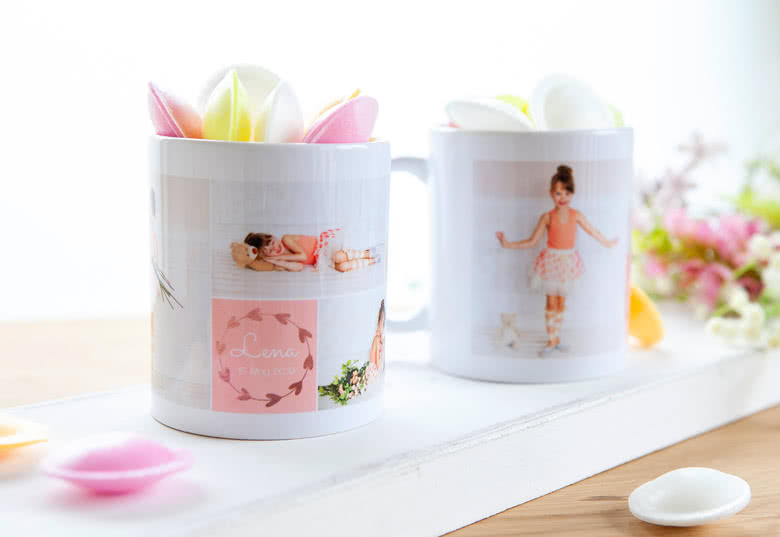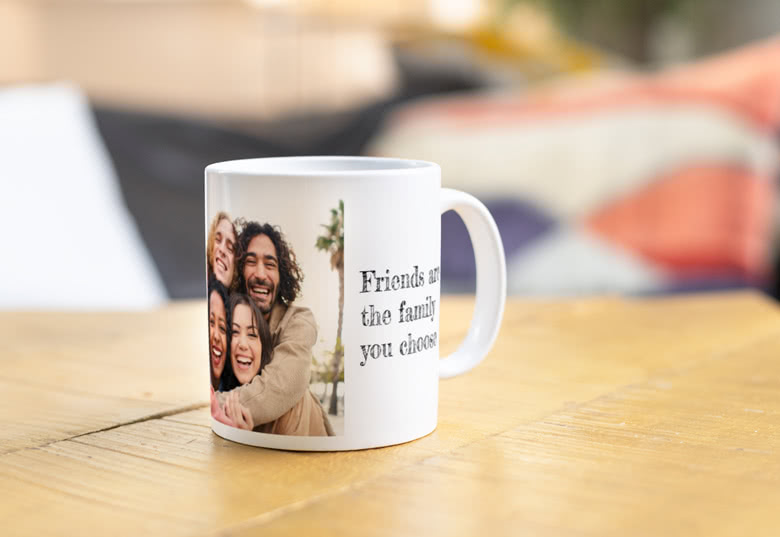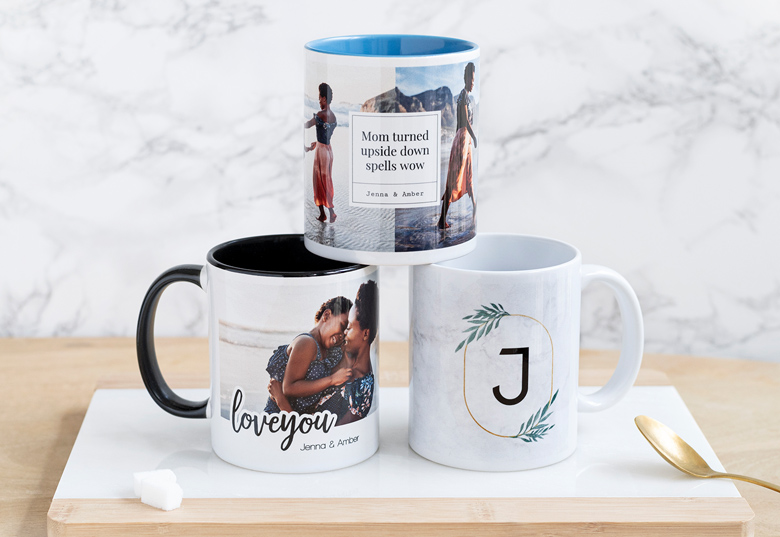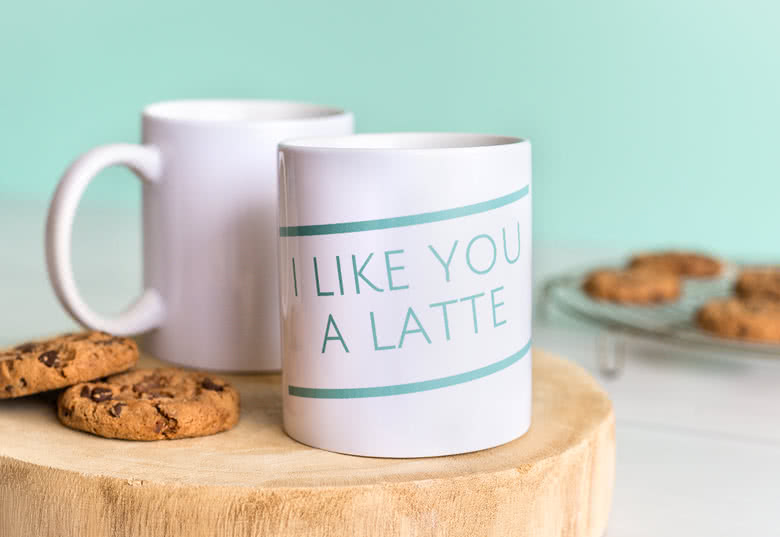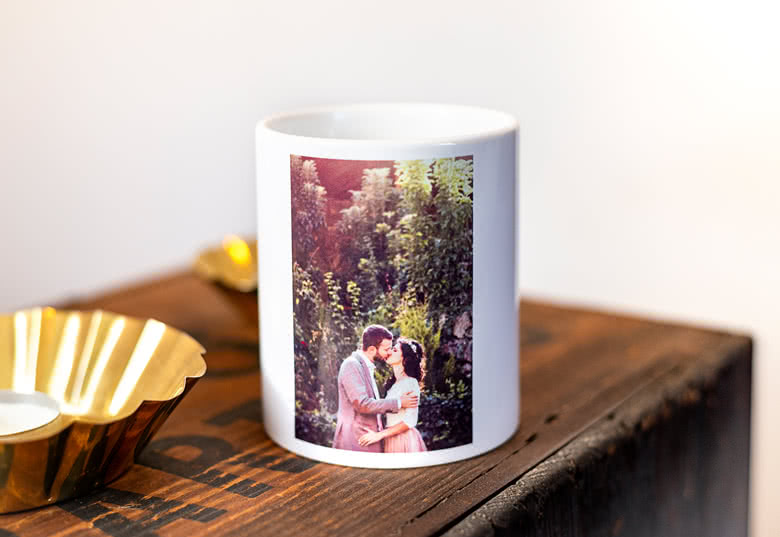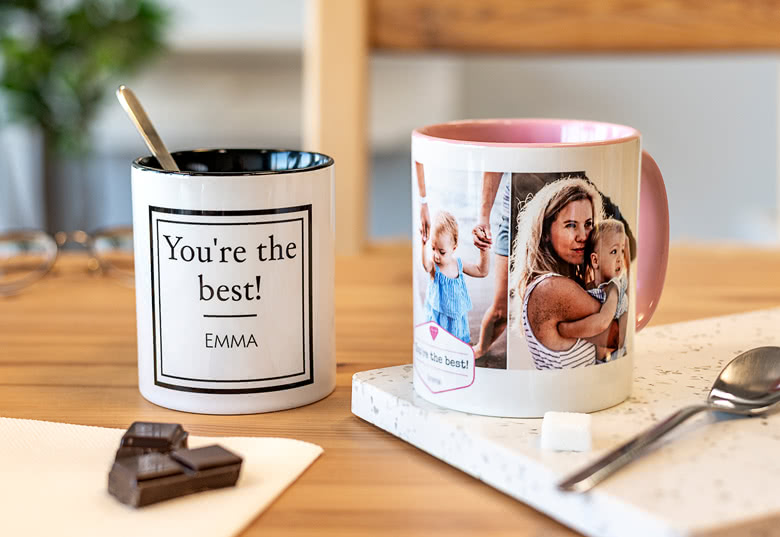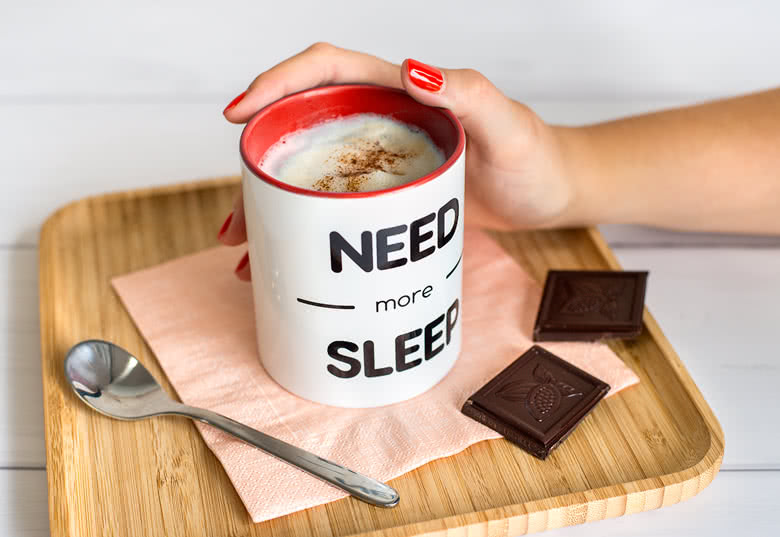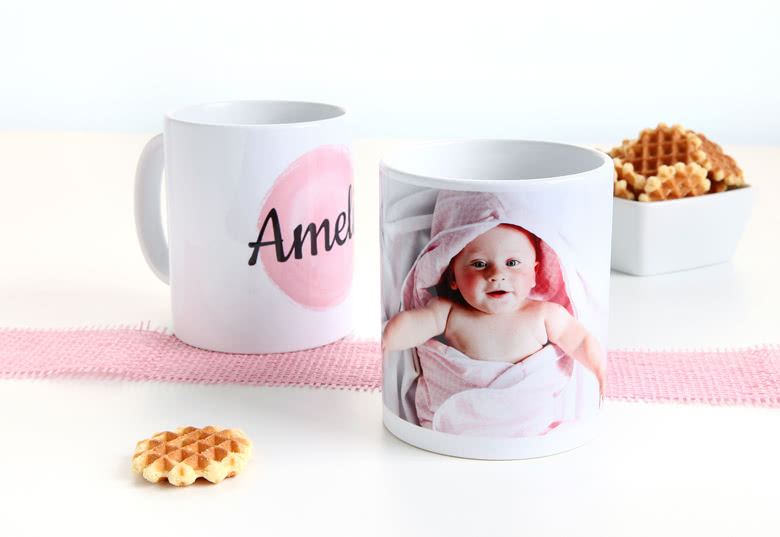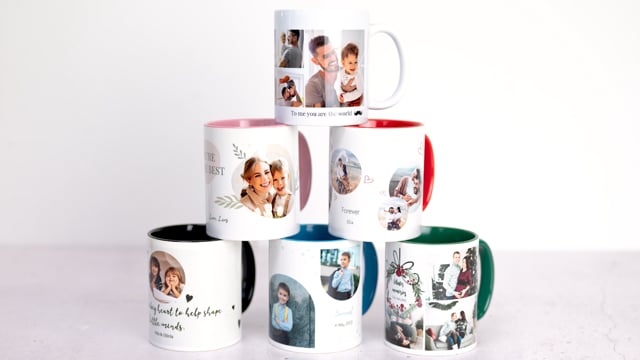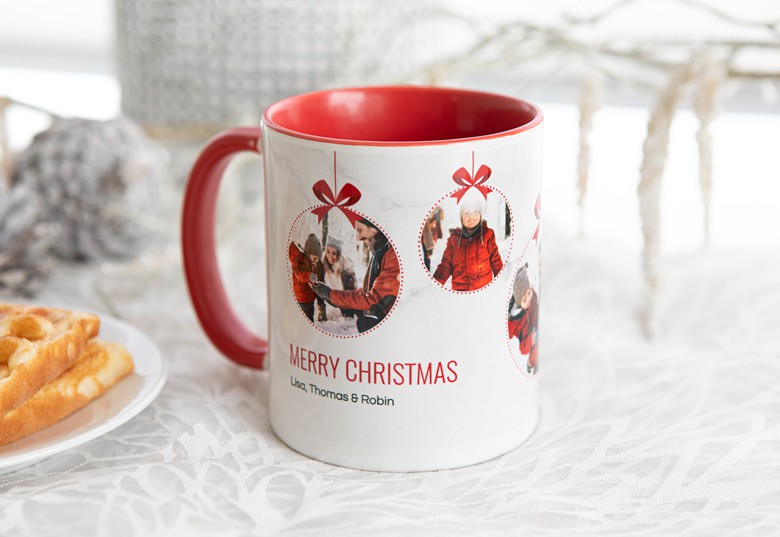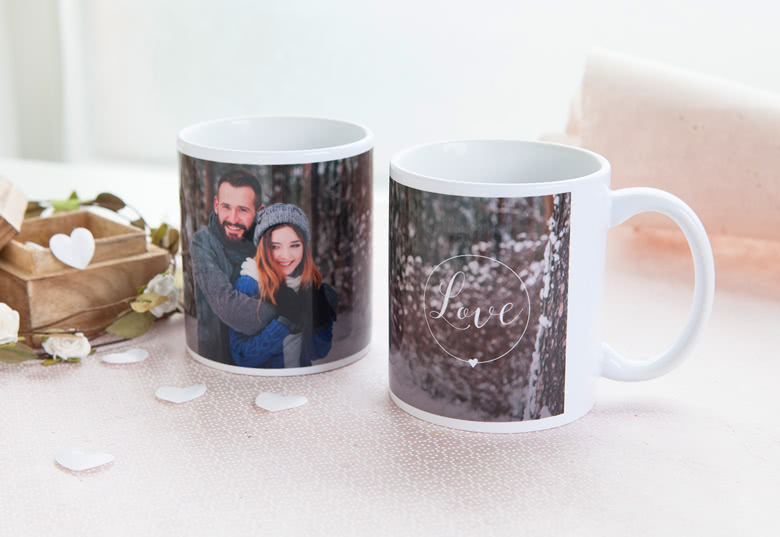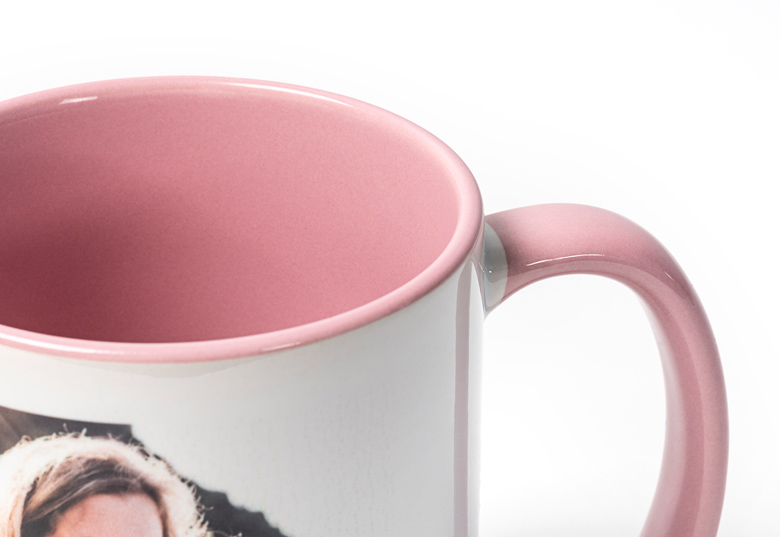 Beautiful on the outside, warm on the inside
It's small things like having your morning coffee in your favourite mug that make you start the day in a good mood. Photos of a fond memory, your children or your pets are the perfect way to reminisce while enjoying your coffee, tea or hot chocolate. With many colour options to choose from, you're only moments away from creating a Photo mug that you'll enjoy every day. Perfect to treat yourself with or to gift to a friend, partner or family member!

Suitable for the dishwasher and to put in the microwave. For a long lasting photo, wash by hand as much as possible.
White Ceramic Mug
Seasonal symbols & "Merry Christmas"-text on the inside
Delivery
from 8 days price from £ 2.99
Made a spelling mistake?
Get a free reprint
Trustpilot product reviews
Imdad Hussain, 12/09/2023
Product is useful for relaxing for tea or Cofee break
Emma Warren, 16/12/2022
Never receive
Charlotte Smith, 01/12/2022
Not arrived
05/12/2022 11:20
Hi Charlotte,

Thank you for your comment on our photo mugs. I'm sorry to see that you haven't received your mug yet and kindly invite you to get in touch with us at contact@smartphoto.co.uk so we can help you.

Kind regards,
Erik at smartphoto
Simon Revill, 05/07/2022
product looks great with nice quality photo
06/07/2022 11:43
Hi Simon
Thank you for your 5star review! The mug is a perfect gift, it is personal and unique!
Thank you for sharing.
Best regards
Johanna, smartphoto
vanessa, 05/03/2022
Very pleased with the mug. However, a little pricey for a very simple print (text)
07/03/2022 13:51
Hi Vanessa,
Thank you for your 5stars and review of our photo mugs. It is a perfect gift for somebody who has everything. It is unique and personal, a fun way to keep your best memory alive.
Best regards
Johanna, smartphoto
Jack Samways, 28/02/2022
good quality, well packaged
28/02/2022 13:32
Hi Jack,
Thank you for your 5 stars and review of the photo mug. It's a lovely gift to have for yourself or to a friend. Your own photo makes the mug completely unique :)
Best regards
Johanna, smartphoto
Geoff Taylor, 10/02/2022
Ordered three photo mugs each with different pictures taken on my mobile. The colours are bright and they look fantastic.
10/02/2022 13:04
Hi Geoff,
Thank you for your lovely review of the photo mugs!
It is a perfect gift, unique and personal with your own photos that is sure to give a big smile each time in use.
Best regards
Johanna, smartphoto
Johnny, 07/02/2022
👍👍👍👍👍👍
08/02/2022 11:50
Hi Johnny

Thank you for your lovely review of our photo mugs and your 5 stars!
It is such a nice and unique gift to give away.
Thank you for sharing your experience with us.
Best regards
Johanna, smartphoto
customer, 06/01/2022
Very good
Esther Novi, 27/12/2021
Excellent