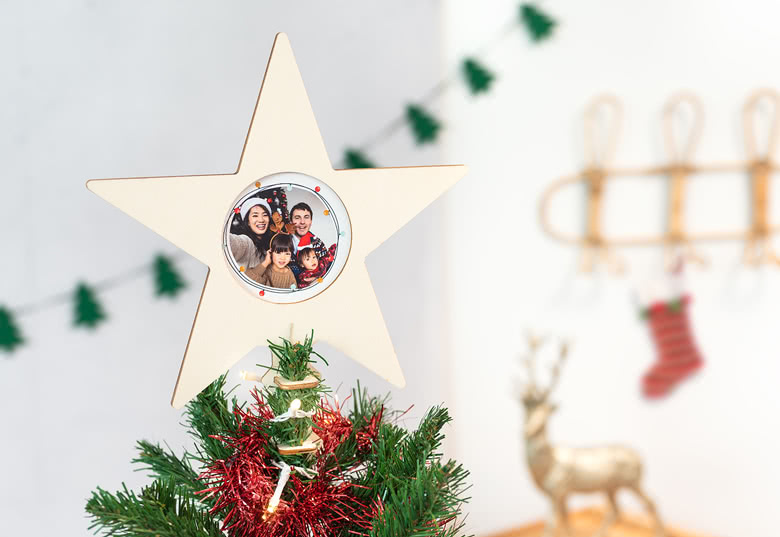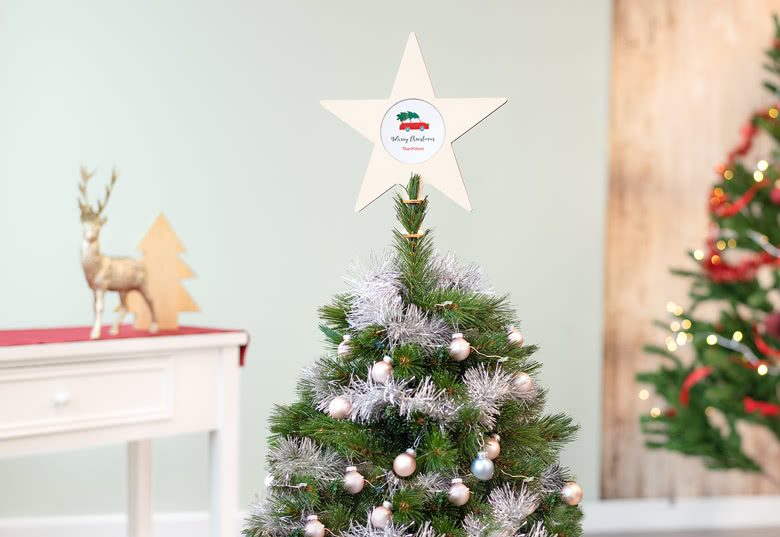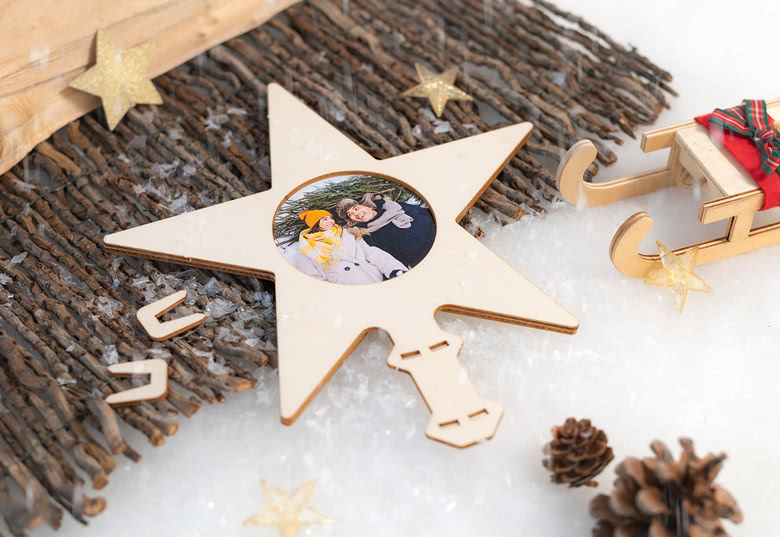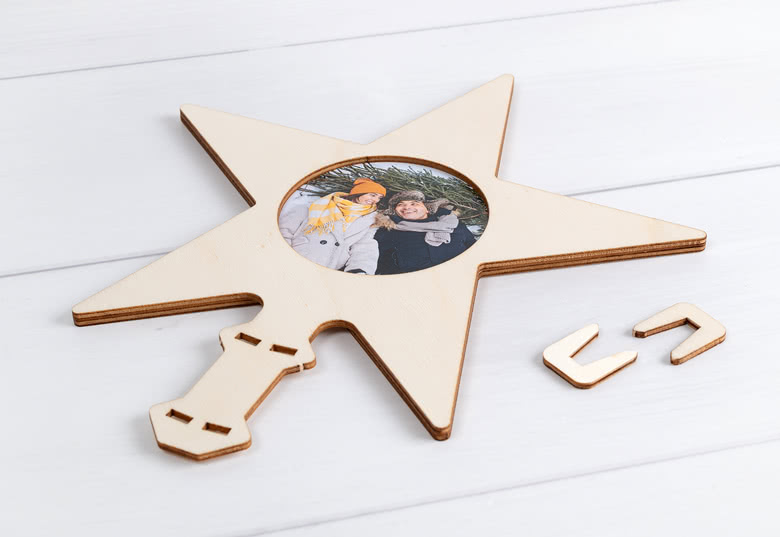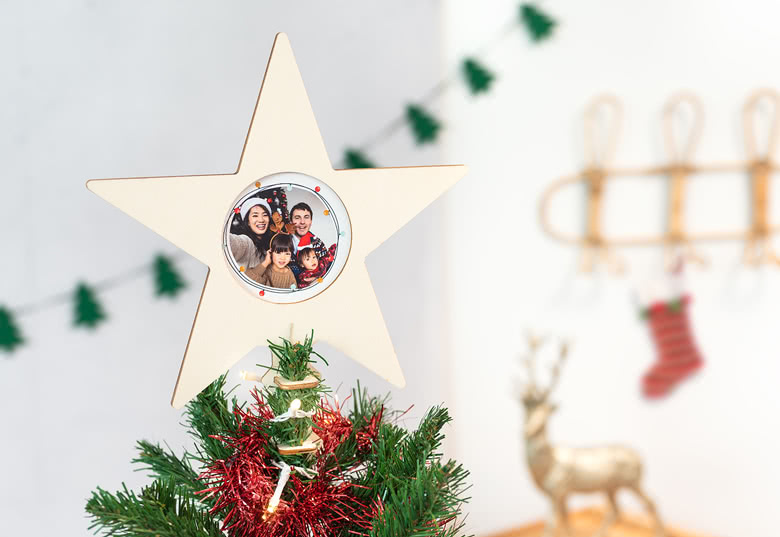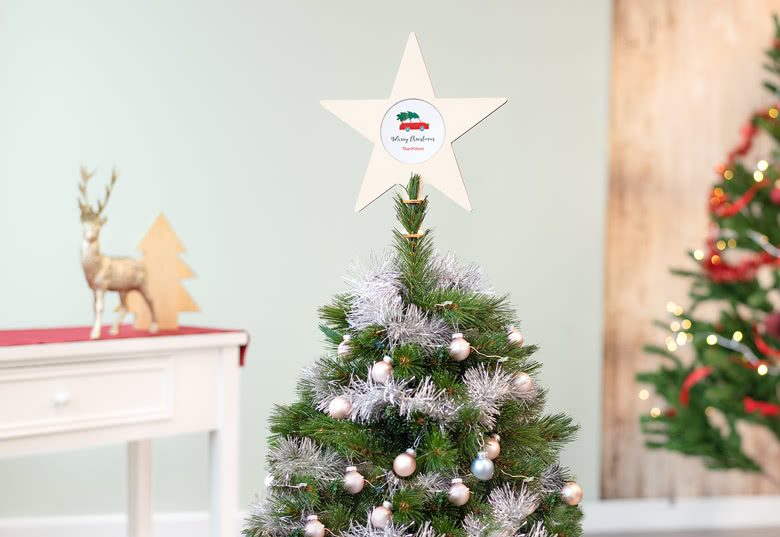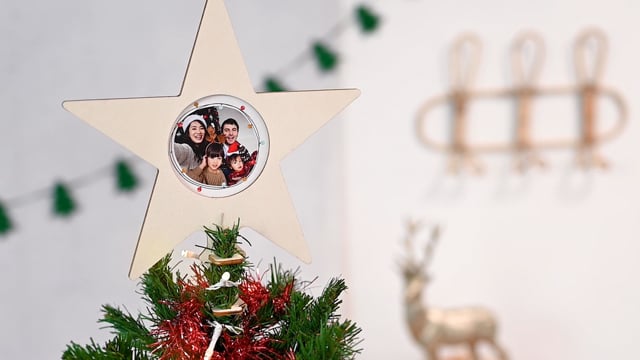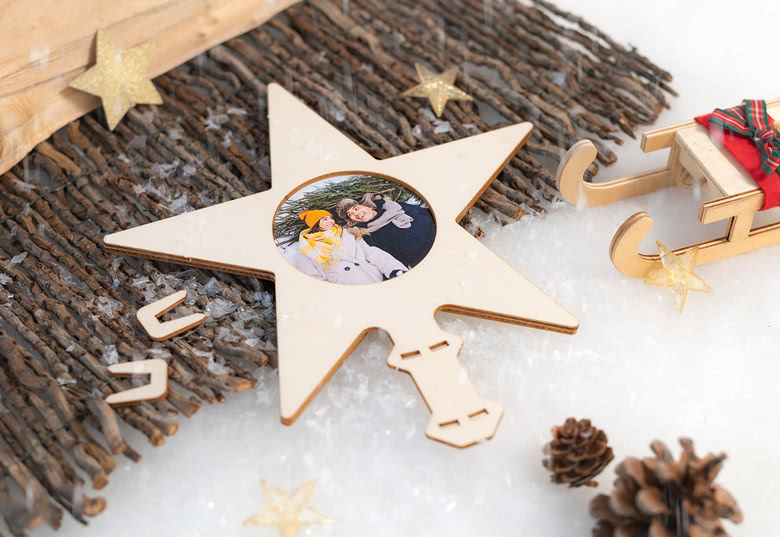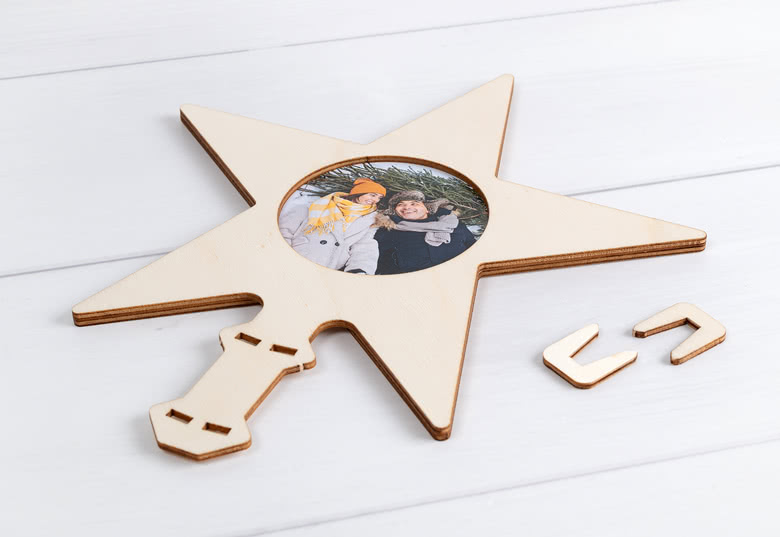 Let your favourite photo shine with a personalised tree topper star on your Christmas tree
Finish your Christmas tree with this unique addition to your holiday decorations. A personalised Christmas tree topper is the perfect last touch you need. This wooden star adds a natural, modern look to your Christmas tree and is made extra special by adding your favourite photo of your family, partner, friends or pets. It's a great gift for yourself, but also a special, sentimental and thoughtful present to the most favourite people in your life. Your choice of photo is made as a high quality print cutout in the centre of the star. You can then easily attach the star to your Christmas tree by using two clips that come included in your purchase. It's time to start decorating with a brand new tree topper star!
Personalise with text and/or photo on one of the many designs
The perfect sentimental gift during Christmas season
Made from FSC-certified wood
Delivery
from 12 days price from £ 2.99
Made a spelling mistake?
Get a free reprint
Related products
A Christmas tree topper that you can personalise with your favourite photo is a unique gift. They have a lot of sentimental value because personalised gifts are often cherished. They show you put a lot of thought and effort into the present. Unlike other gifts, a personalised tree topper star shows that you've considered their tastes, preferences, and the importance of the Christmas season to all your friends and family who adore this time of year. Christmas tree toppers are often reused year after year. Giving a personalised topper ensures that the recipient will have a lasting memory of your thoughtfulness and will make them reminisce every time they decorate their tree. A personalised tree topper can be given to family members, friends, colleagues, or even as a housewarming gift. It's a thoughtful gesture that can strengthen your connection with anyone you give it to.
Are you looking to purchase it for yourself to decorate your own amazing Christmas tree? Discover several more Christmas decorations you can personalise on our Christmas decoration page. There you will find fun and special products to make your festive tree stand out this Christmas season. You can find Christmas ornaments, amazing Christmas baubles, decorative letters and so much more! Don't hesitate to experiment with all the beautiful designs and decorate your home the way you want.