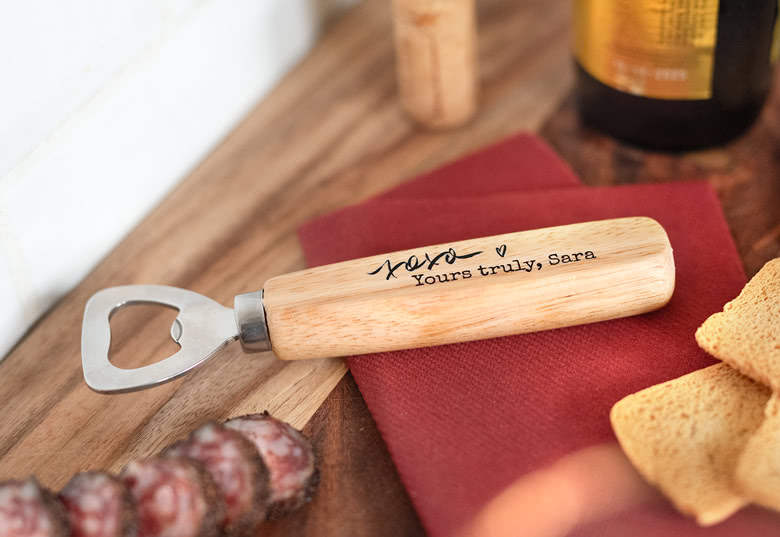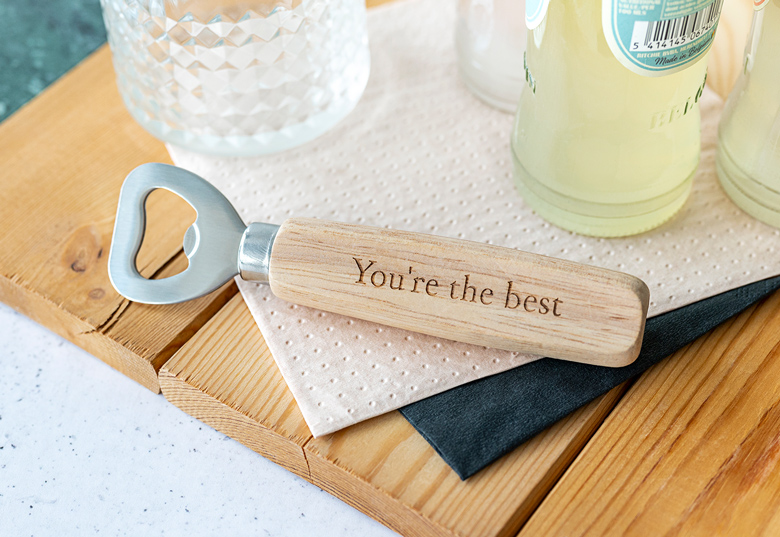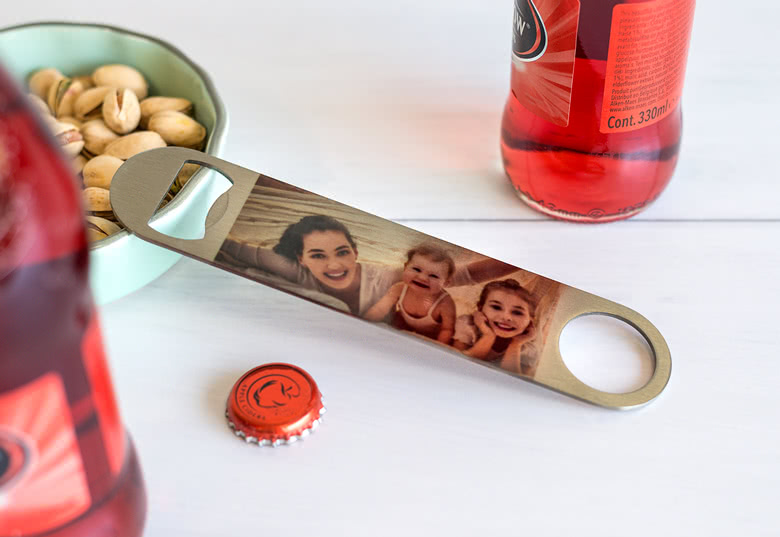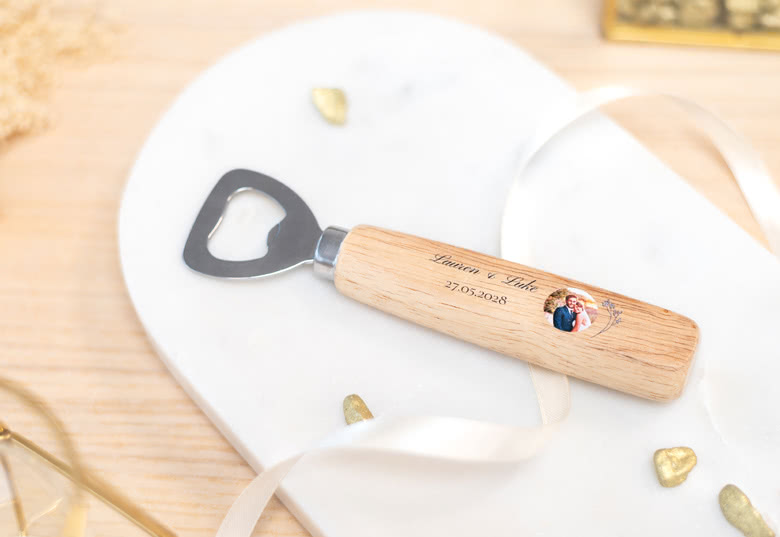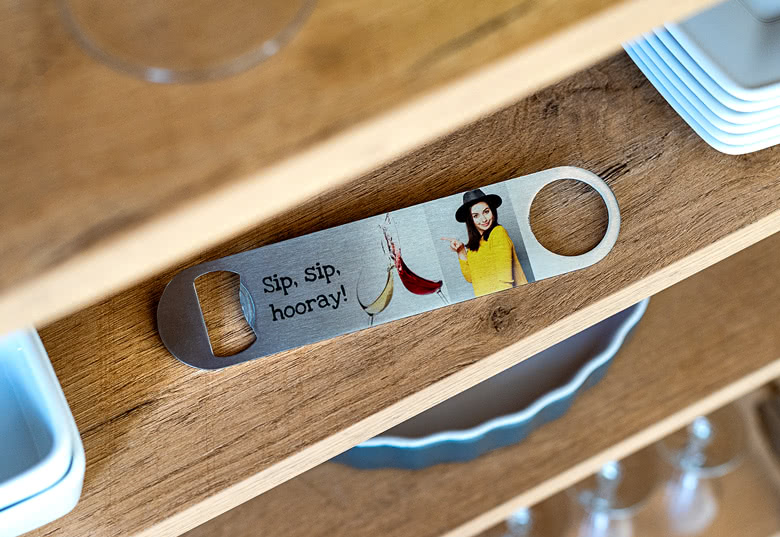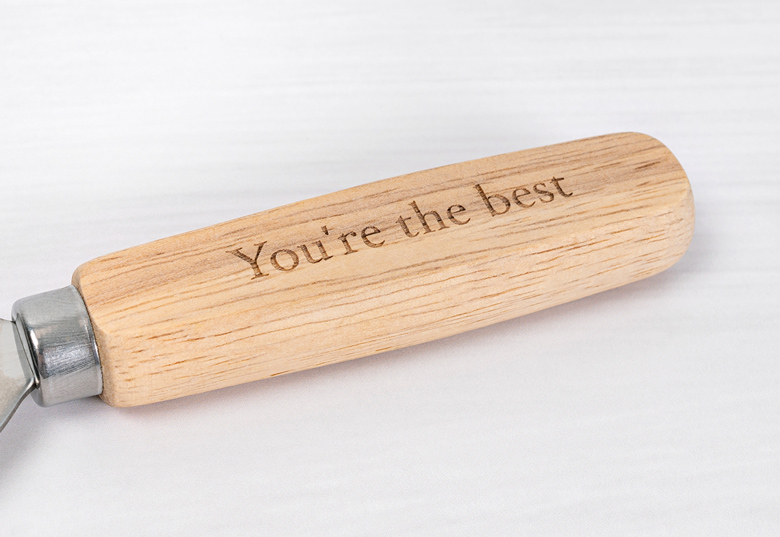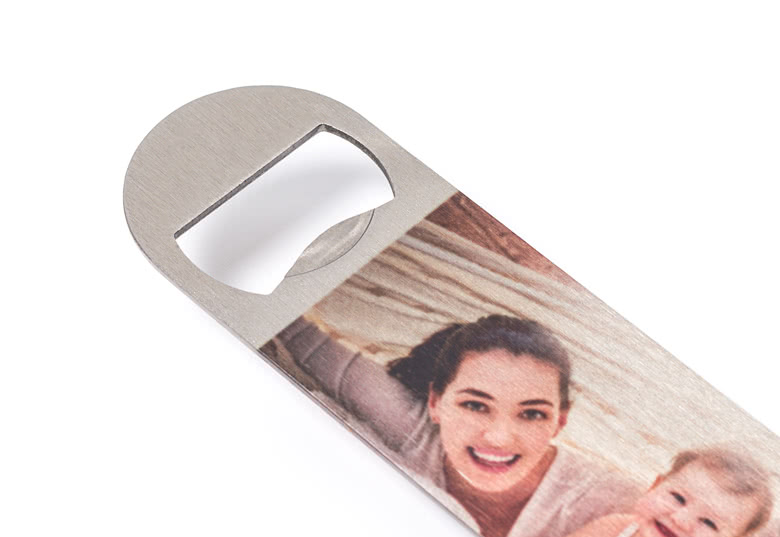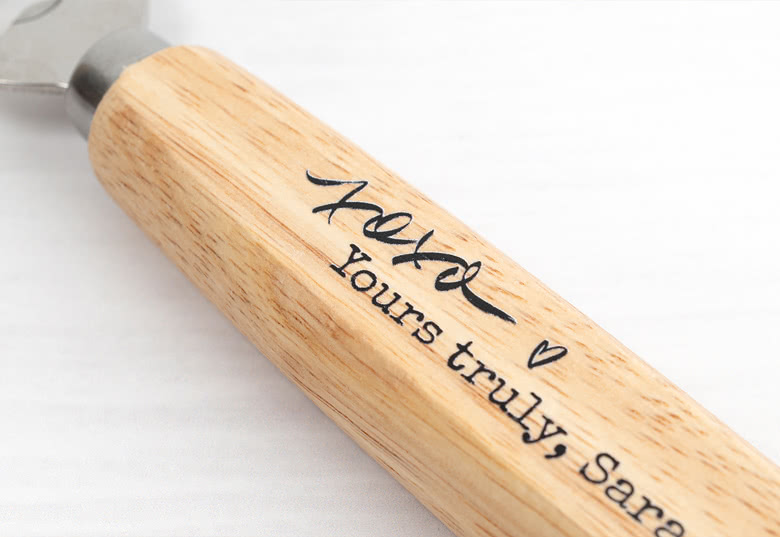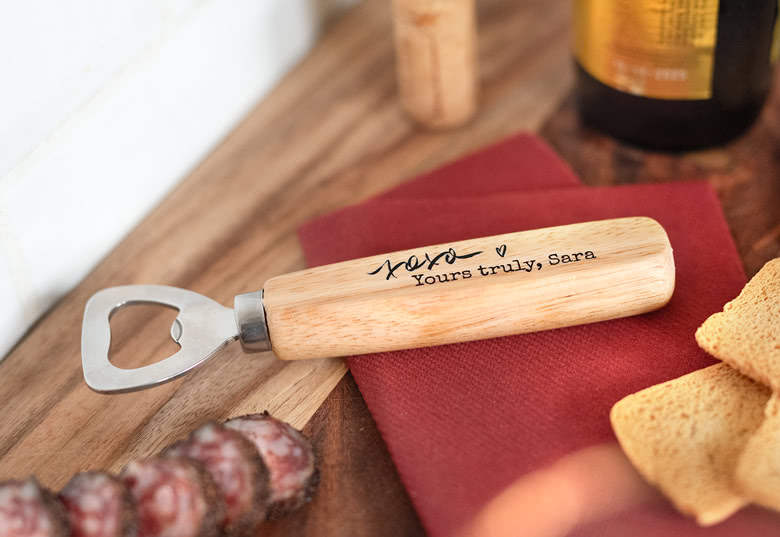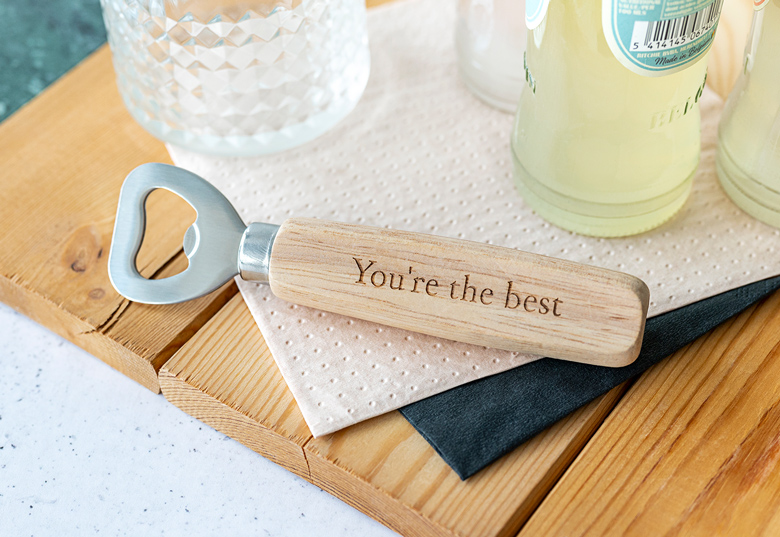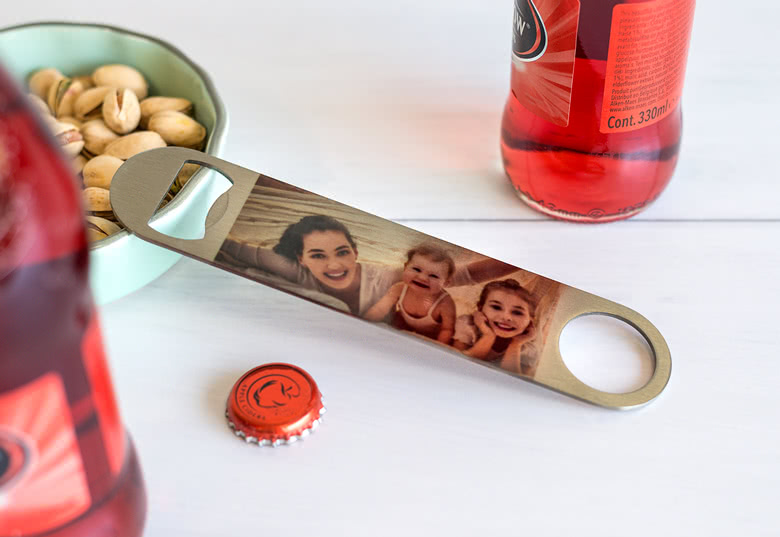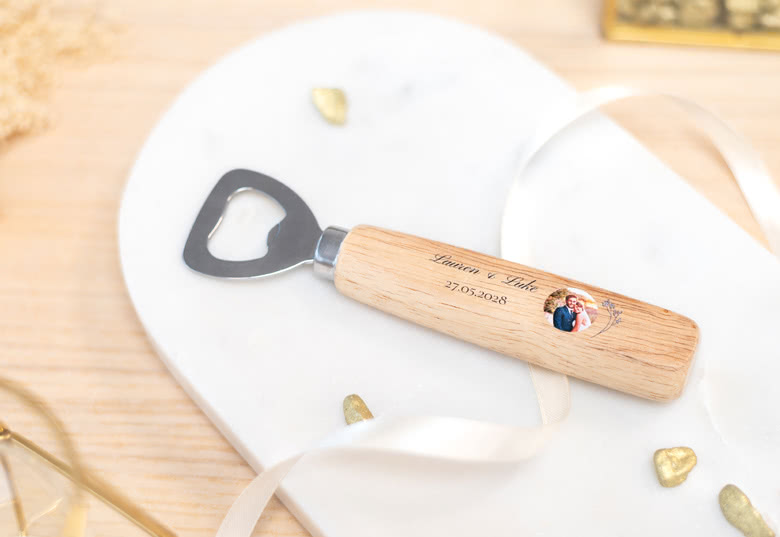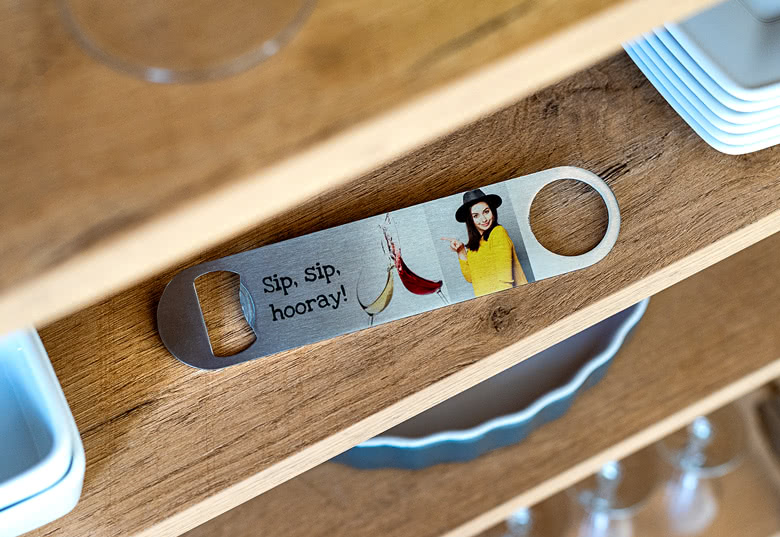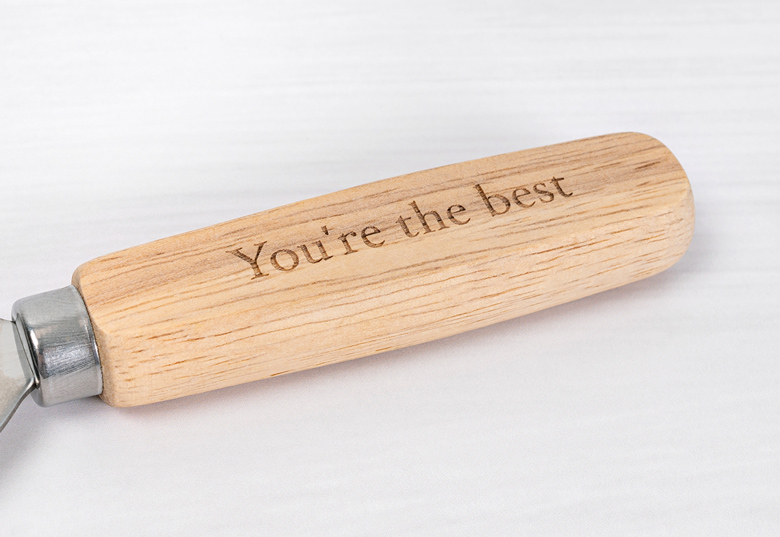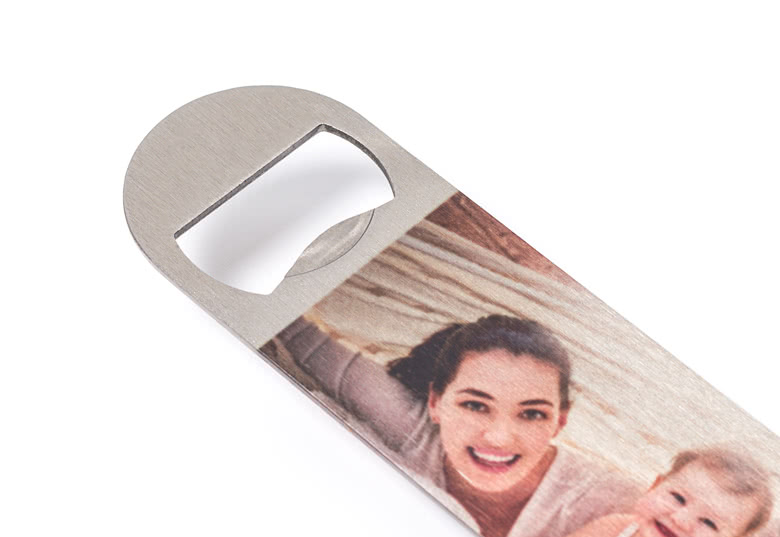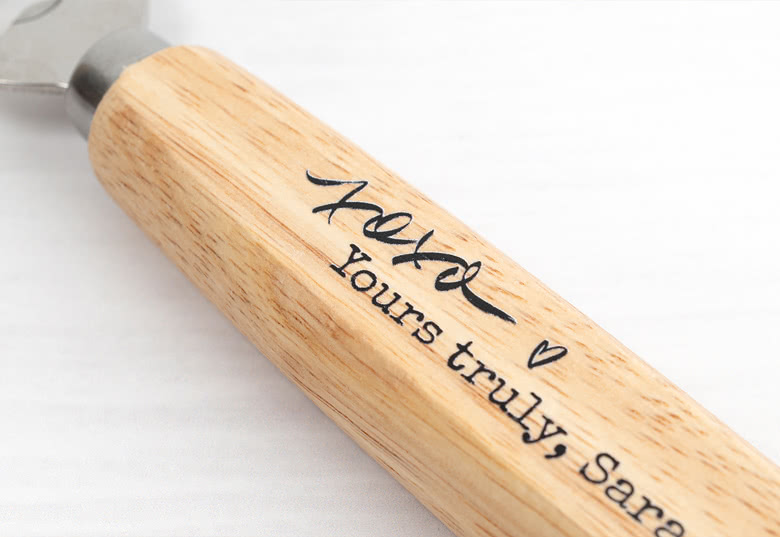 Open the bottles in style!
Uncap bottles like a pro with your Personalised Bottle Opener. Perfect for any occasion where a bottle opener could come in handy! Add a personalised quote, name or even photo, you will instantly have a conversation starter! The ideal gift or must-have for a summer barbecue.
Personalise with text and/or photo (depending on finish)
Quality finish and a variety of designs to choose from
Sustainable printing: High quality solvent free ink, Greenguard Gold certified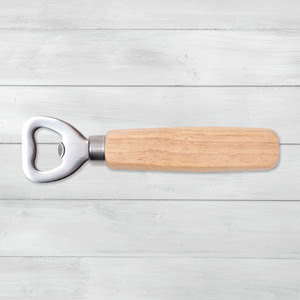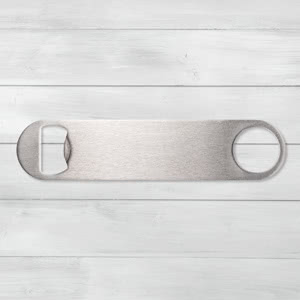 Select finishing
(Full colour print)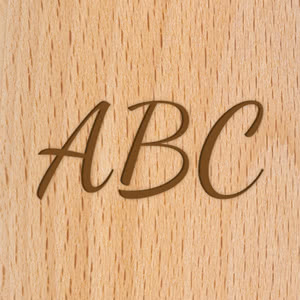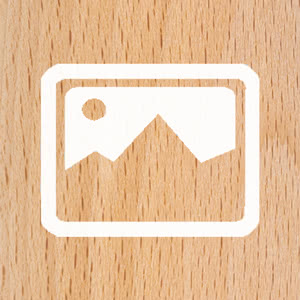 Select orientation
(Landscape)
Delivery
from 12 days price from £ 2.99
Made a spelling mistake?
Get a free reprint
Trustpilot product reviews
Colin Stewart, 17/08/2021
Amazing picture quality and well made
18/08/2021 13:59
Hi Colin,
Thank you so much for your delightful review! We're glad to see you so pleased with your bottle opener and welcome you back to us again!

Kind regards,
Erik, Smartphoto
Mrs.K Lang, 22/06/2021
Perfect!!
22/06/2021 11:41
Hi Mrs K.Lang,
Thank you for your super positive review of the bottle opener. It is a nice present to give away, and with a text or photo - it is unique and personal.
Thank you for sharing your experience with us.
Best regards
Johanna, smartphoto
Wallaks, 28/12/2020
really nice product
Gavin Douglas, 20/12/2020
Product was perfect. Delivery communications could be better.
Mrs.K Lang, 13/12/2020
Will be a lovely present
Fp, 01/08/2020
Excellent service and quality
Lauren MacNeill, 05/07/2020
Amazing! Great service
Claire, 29/06/2020
Lovely item shame only one came instead of the 2 I ordered
Carly Cook, 21/06/2020
Bottle opener really lovely, and came very quick to
Related products
7 variants

From

£ 13.99

Delivery from 7 December
2 variants

£ 6.99

Delivery from 11 December
£ 12.99

Delivery from 11 December
Engraved bottle opener
With a wooden handle and an engraved finish, the bottle opener is an elegant choice as a gift.The wooden material combined with the engraving beams with class. Due to its practicality, this is a gift that will be used quite often. Engrave the personalised bottle opener with a small quote, name, a special date or an inside joke. Everytime they crack open a bottle they'll be reminded of those great times. The bottle opener is definitely a conversation starter, house guests will surely want to know the story behind it.
Bottle opener with print
A personalised bottle opener with a print is a fine choice if you're looking for a practical gift that can be fully personalised. You can choose between different designs, with or without a photo and all kinds of fonts and colours. If you want a bottle opener that is cool and modern you can opt for the bottle opener that's made from steel. The combination of the steel with the print gives a sturdy look and feel. If you're looking for a more classy and chic feeling, the wooden bottle opener is your guy! No matter what material you're going for or what you choose to have printed, there is a bottle opener suited for everybody.