The autumn term has already started, but you might not have had enough time to organise everything you need yet. If your child has started preschool or reception, it can be difficult to know what's needed for the start of school. So, we've put together a checklist of things to make the start of school easier and more fun. We also have some exciting new products to share.
Great ideas for the start of school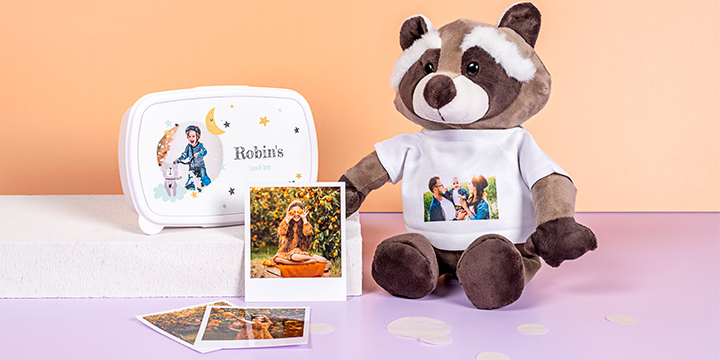 If you search online for a school-start checklist, you're sure to get lots of good tips on "must have things" for the start of school. But in addition to the school bag, gym bag, sportswear, waterproofs and wellies, there are many other things that can help make the start of school extra fun and special for your child. We've listed some of our old favourites and new additions that are fun, personal, and useful for little school starters.
New! Reflective vests with your own text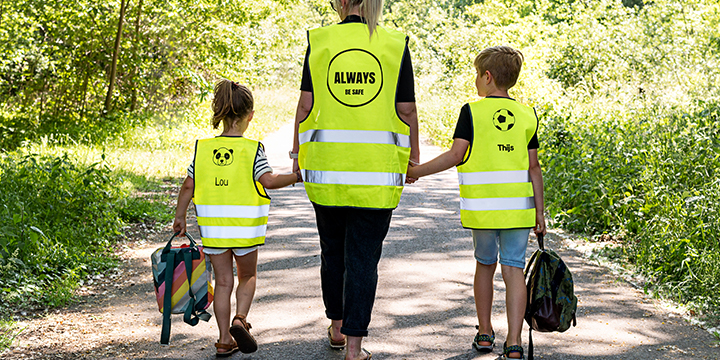 Getting safely to and from school is one of the most important things! At the moment, the afternoons are still bright, but it won't be long (unfortunately) before the days start getting shorter and the mornings and evenings darker. A reflective vest is the best way to keep your child safe and seen, whether they're walking or cycling to school. And, as usual with school things, it's important to label all the children's things so that they don't get lost. So, it's especially good that you can now put your child's name, nickname, or any other text you fancy on their reflective vest.
New! Even more friends!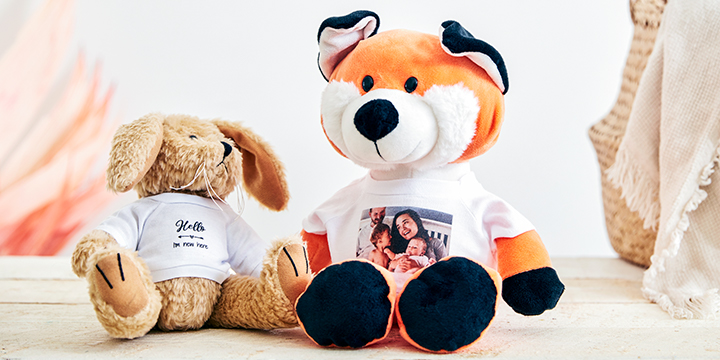 A special friend can be a real comfort when everything is new. These  cuddly animals are available in several different varieties, including this super-cute rabbit and fox. What's more, they come wearing a nice sweater with your choice of picture and/or text printed on it.
Pack extra clothes in a handy personalised bag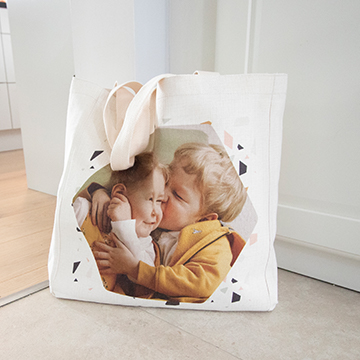 Extra clothes, water bottles, caps, hats and mittens. The list of things kids need for school gets longer and longer! Make it easy for yourself and pack everything in a spacious  shopping bag. What's great is that you can put a photo and your child's name on the bag.
The perfect snack pot!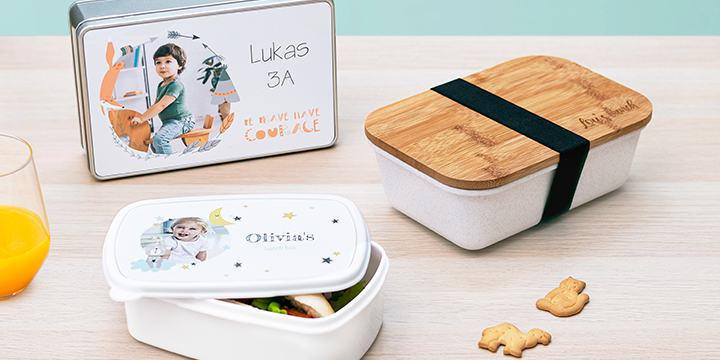 Some schools like parents to pack a healthy snack to help keep little one's energy levels up through the morning. At Smartphoto, there are several different varieties of  lunchboxes that are perfect for this. Just cut up some apple wedges or similar and put them in the lunchbox before packing them off to school.
Make homework more fun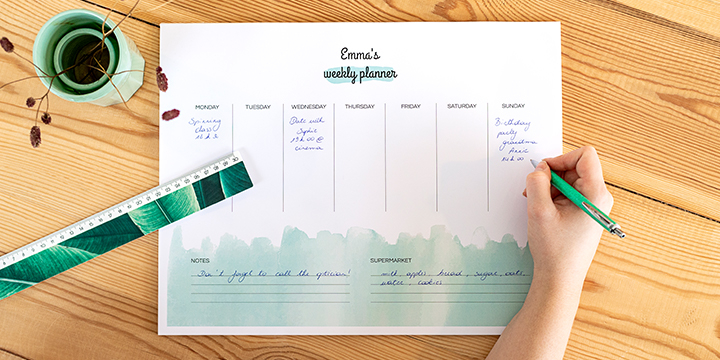 Be sure to provide an inviting space in the home for homework. Equip your chosen space with  things to make homework easier and more fun. For example, this deskpad or maybe a pen holder.
Surprise them with a little gift!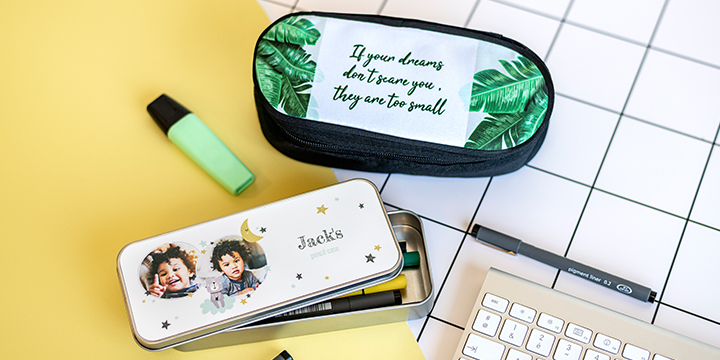 Make the start of school more fun with a small gift to take to school. For example, a neat pencil case or your own  notepad.
Also see:
Before school starts -a list of everything you need
Start of school – 7 tips on how to prepare for the start of school easily!
Share what you create with your photos!
We love to see what you create with your pictures! So please share your creations on Instagram! Feel free to use #mysmartphoto, where our customers inspire each other to create fun and beautiful things using their photos!