Our dogs deserve the best gifts. That's why we at Smartphoto are so happy to have a whole collection of fun gifts for them. Naturally, they can all be personalised and made unique witha picture of your four legged friend or their name. Both fun and practical!
1. A customised dog collar
A stylish dog collar with their name and your phone number. Perfect if you have a flighty pooch. The collars are available in two thicknesses: 2 cm for medium-sized dogs and 3 cm for larger dogs. There are several different designs to choose from, and you can find them all here.
2. A customised dog bowl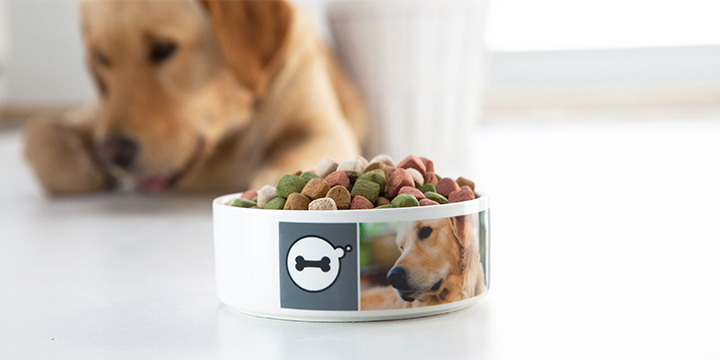 Our next tip is a sturdy, 100% white ceramic food bowl that any dog is sure to love. Choose from several different templates to create a bowl that suits you and your dog. Particularly handy if you have more than one dog and have trouble keeping track of whose bowl is whose! Find them here.
3. A handsome and unique bandana
4. Storage for food and treats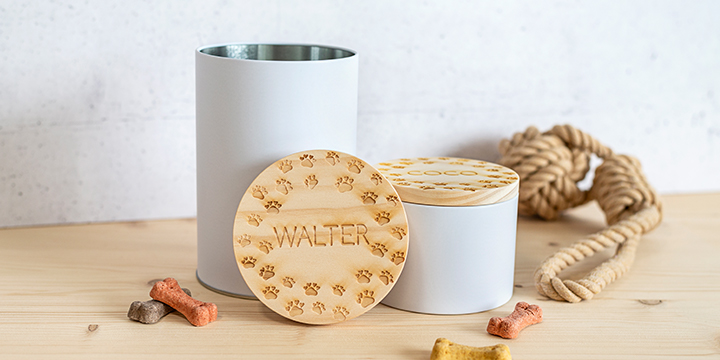 These tin jars with wooden lids are perfect for keeping your dry food and dog treats safe. They come as a set of 2 jars of different sizes; the larger jar holds 1000 ml, while the smaller holds 350 ml. The price includes your dog's name engraved on the lids. A great gift for your dog and you!
5. A Stylish and Practical Retractable Leash
6. A convenient storage tin for trips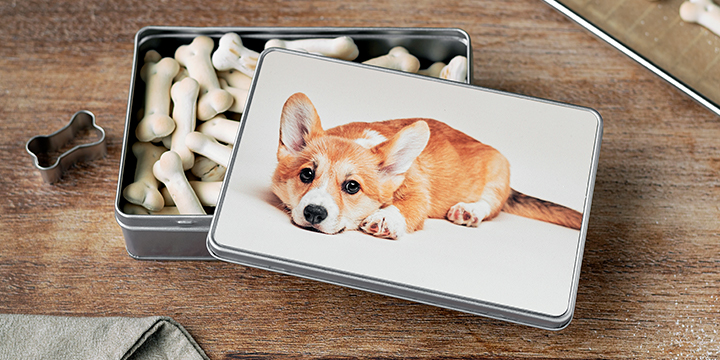 This tin storage box with a photo on the lid is perfect for storing dog snacks on long trips. The lid closes tightly, and the box is strong, small, and portable.
7. A personalised dog nametag
8. A soft sleeping mat for your dog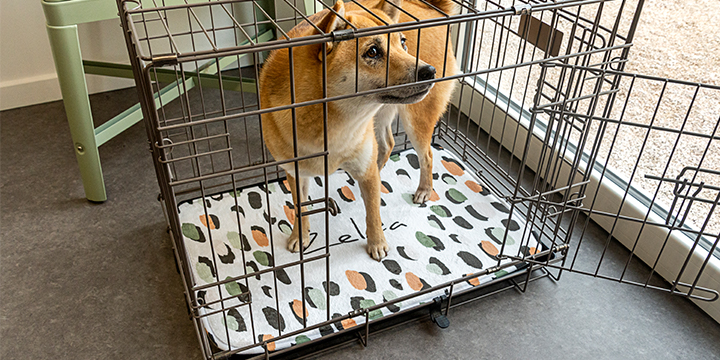 Our final tip for dog gifts is a soft sleeping mat that fits just as well in the car or kennel as on the floor at home. Choose from several different designs and add your own text. The printing is included in the price.
Bonus tips for dog-owners
Even mum and dad deserve to be beautiful
Want to see more of Smartphoto's gift suggestions for your dog?
You'll find lots more tips on this page – stay tuned!