In the midst of the amazing, life-changing, and sometimes chaotic life with a newborn, christening and naming ceremony needs to be planned. But take it easy! Here are 6 tips on how to easily create and prepare everything online, whenever you have time, for a unique and personalised party. Create everything from invitations to decorations and table settings without even having to leave home. Your child's christening and naming ceremony will be a wonderful, stress-free day to remember for your whole life.

1. Let your baby play the leading role – Start with the invitations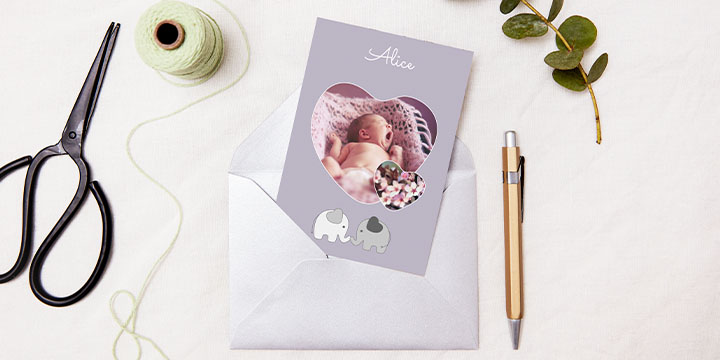 Your child is the most important person of the day, so let all the guests see your beautiful baby on the invitation. With Smartphoto, there is an easy way to create unique and personalised invitations online. Here there are plenty of different invitation cards to choose from, with your photo taking center stage. To make it even easier, Smartphoto has gathered all the invitation cards in one place.
2. Party decorations worth reusing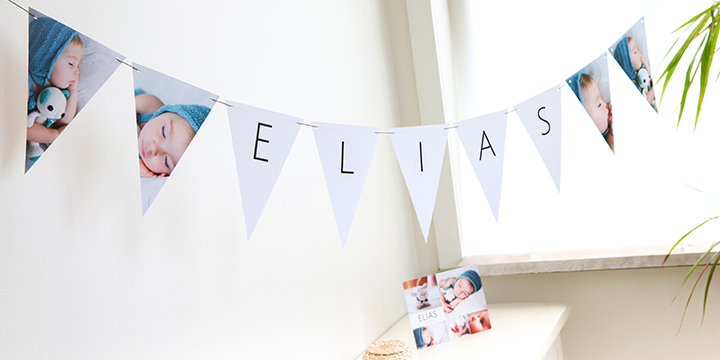 Creating a cozy atmosphere at the reception is easy with personalised decorations. For example, you could hang beautiful party flags with pictures of your child. The bunting can then be reused when decorating the children's room. They are available in several different styles and colors. See the full range of party flags here.
3. A personal table setting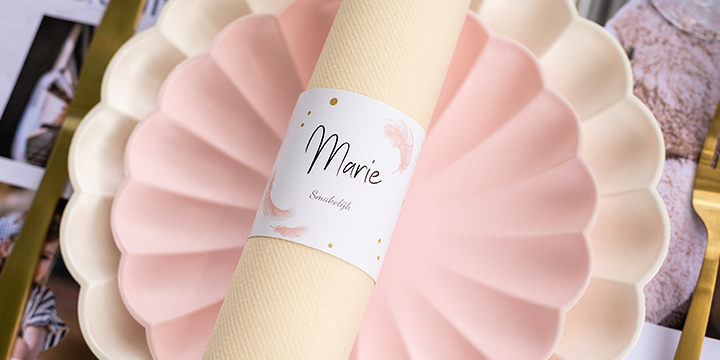 The party tables are also worth decorating. Roll napkins and keep them tidy with a beautiful and personalised napkin ring.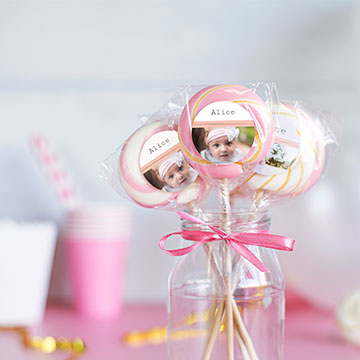 4. Show your appreciation to the guests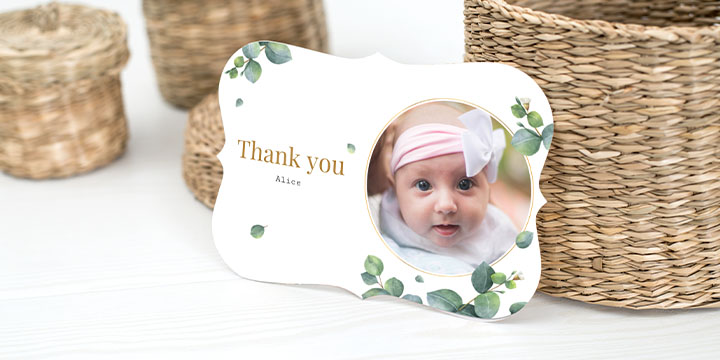 It's a nice idea to thank the family and friends who shared this day of happiness and helped brighten your child's first party. You can create thank you cards online just as easily as you created the invitations. You could even choose the same design theme as your invitations, but with a little variation; for example, with Smartphoto's creative shape cards. You could even send a photo from the party of the guests themselves as an extra surprise to show your appreciation. Why not one of our photos in square format?
5. Preserving memories from the christening and naming ceremony!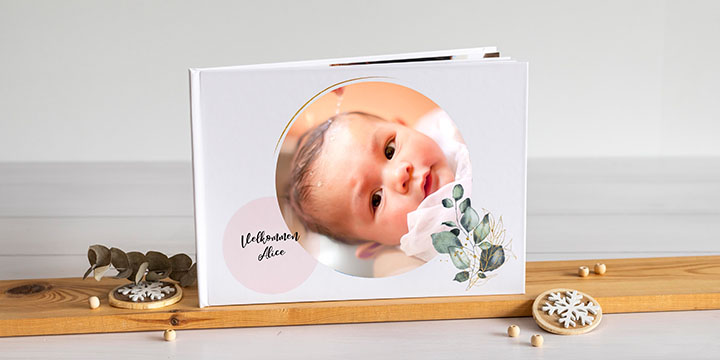 A great tip is to collect together all the guests' pictures from the day and create a beautiful Photobook. Choose from a hard or soft cover and lots of stylish and beautiful designs. This is one of the finest gift you can give your child for the future.
6. Keep the gifts in a beautiful box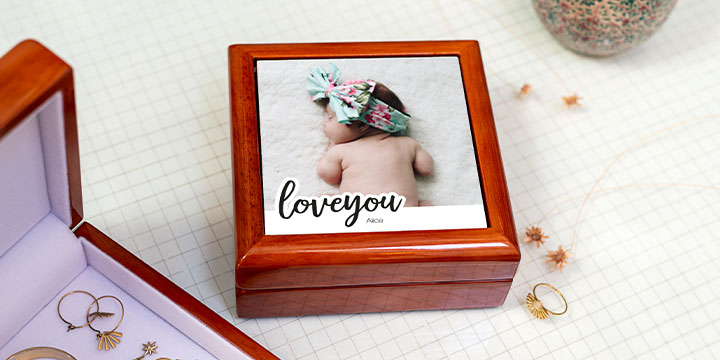 Jewelry is a common gift for your Baby's naming day. Instead of leaving the gold chains and charms in their gift boxes, you could create a personalised jewelry box for your child. The box is made of high-quality wood that has been treated and stained a rich brown. The lid has a ceramic insert where your image is printed.
More ideas in how to celebrate your baby's naming day is not be found here.