Upcycle a wooden peg puzzle with the help of your photos! A perfect craft project for all you parents of toddlers! Are you looking for a fun and easy activity that you and your child can enjoy together? In this "One minute craft", we upcycle an old wooden peg puzzle by gluing photos under each piece. Something old turns into something new in just a few minutes with the help of a few prints, scissors, a pencil, and a glue gun. Read our step-by-step guide in this blog post, or watch the DIY video to learn how!
This is what you need:
An old wooden peg puzzle
Glue gun
Pair of scissors
Pencil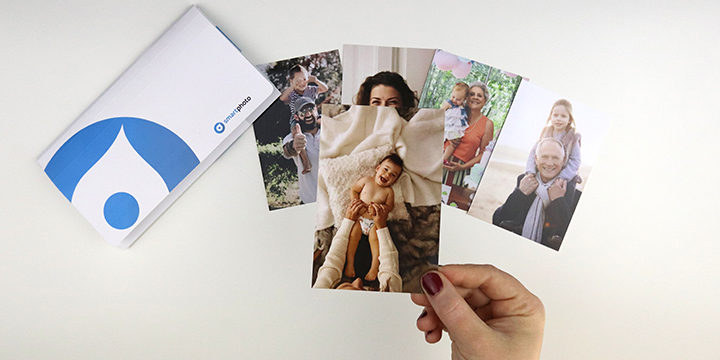 How to:
1. Use the pieces of the puzzle to trace the shapes on the photos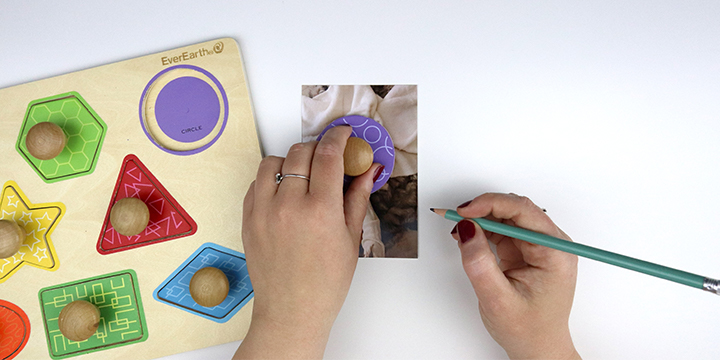 Select the photos you want under the puzzle pieces. Then, place your puzzle piece on top of the photo and draw around the shape with a pencil. It's a good idea to make sure the prints will allow you to have a close-up of a person's face on each puzzle piece. If you choose, for example, a fullbody print, it can be very difficult for your child to see who is in the picture. You can also use photos of pets and maybe even a toy or favourite teddy.
2. Cut the photos to size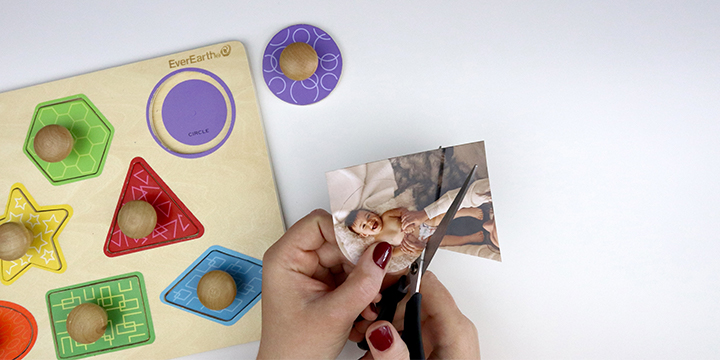 Next, cut out your selected photos along your pencil lines. You should cut your photo slightly smaller than the puzzle piece to ensure an easy fit.
3. Glue the photos into place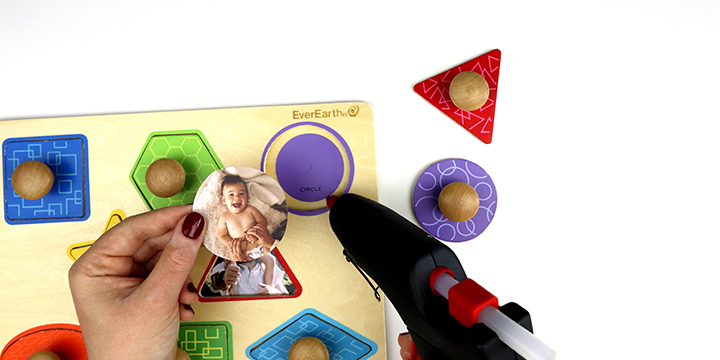 Glue your prints into the shapes using a glue gun or other suitable glue. If you use a glue gun, make sure you don't use too much. A big splodge of glue can form lumps that will make it difficult to put the puzzle pieces in their spaces. Please be warned of the risk of small parts and choking hazards.
4. A perfect way to play peek-a-boo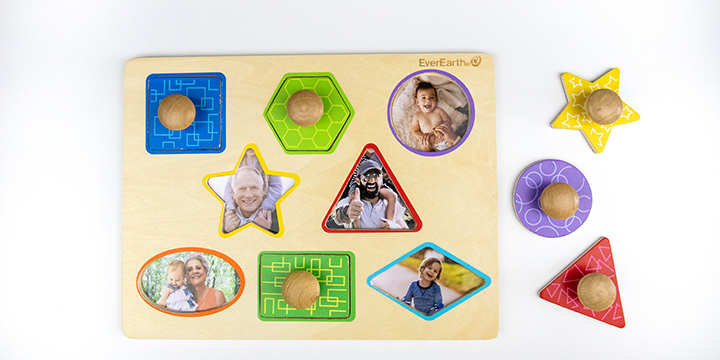 Now your old puzzle has got a whole new lease of life! In addition to learning which pieces of the puzzle fit in which shape, you can also play "Peek-a-boo". Do this by lifting and putting down the same puzzle piece again and again – Peek-a-boo grandma! Peek-a-boo grandad (and so on!).

Another tip is to make a puzzle with prints of everyone your child loves, then they can say good-night to them at bed-time as you tuck them in.
Above all, we hope that your new wooden peg puzzle will give you and your child hours of fun together!
Are you looking for even more games with photos?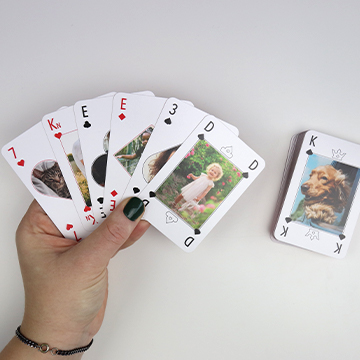 Feel free to share your new peg puzzle with us!
We love to see what you create with your prints! So please share your finished peg puzzle by tagging us on instagram! Feel free to use #mysmartphoto, a hashtag that lets our customers inspire each other to create fun and beautiful things using prints!
Good luck, and have fun!