This magnetic photo wall is perfect for those of you who like to update and change the look of a room whenever you feel like it. No more worrying about getting your photo wall wrong. With a magnetic photo wall it's impossible to fail, as you can change and move your photos around as much as you like. All you need is magnetic paint and photo magnets with your favourite pictures. Then get creating! Watch the DIY video or read our step-by-step guide below to learn how.
This is what you need to create your photo wall:
Magnetic paint
Paint brush and masking tape
Smartphoto Photo magnets (see the full list of magnets below)
How to use:
1. Paint your photo wall with magnetic paint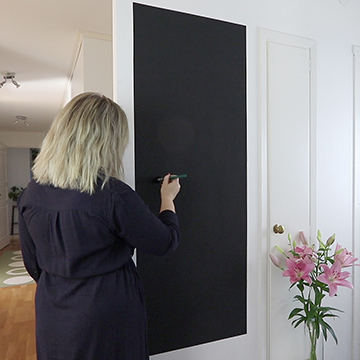 Start by selecting a suitable location for your photo wall and painting it with magnetic paint. It can be found in most craft shops.
For example, you can choose to paint an entire wall or, like us, just part of a wall. You can use any colour of magnetic paint if you don't want it to appear too dark. For example, you can use magnetic paint that's the same colour as the rest of the room. Then you'll have a wall that's magnetic without being obvious.
2. Turn your photos into photo magnets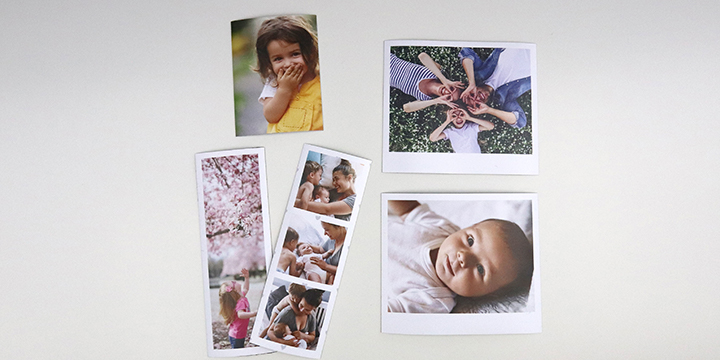 In the video we use the following photo magnets on our photo wall
Now it's time to create your photo magnets. Magnets are available in several different sizes and formats. We think a mix of different shapes and sizes will make your magnetic photo wall look extra cool.
For retro photo magnets and magnetic photo strips, you can choose what colour (or pattern) you want on the blank part of the photo magnets, while normal photo magnets come in different designs where you can choose between photos or cool quotes. For example, we have these for mum and these for dad. Discover the full range here.
3. Decorate your wall with photo magnets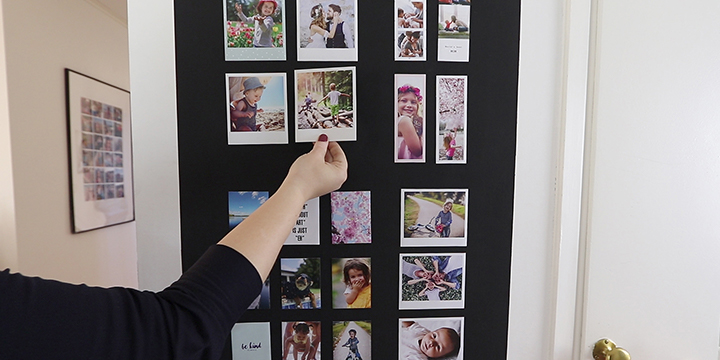 Now the fun begins! Stick your photo magnets onto the magnetic paint. Then you can move and reposition your photo magnets until you're completely happy with the result – all without nails, pins, wall damage, or mistakes! You can change your wall every day if you want. For example, your photo wall can reflect the seasons and what is happening in your life right now, or it can show your best moments in life.
More ways to enjoy your photos:
In the video we also discuss other wonderful ways to enjoy your memories. There's a near endless choice of possibilities at Smartphoto.
1. A beautiful box filled with pictures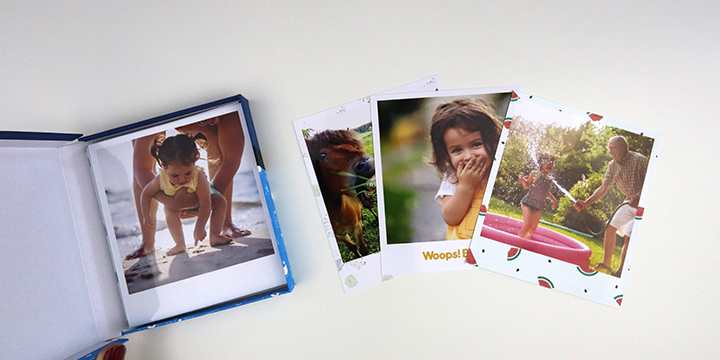 A real favourite is the product Prints in a box. Here you get a beautiful box (available in three different designs) that you fill with at least 36 images and up to a maximum of 52 images. What's different from the standard photo prints (apart from the beautiful box) is that you can choose a background colour or pattern for the space around your image. There is a whole library of designs to choose from in the Smartphoto editor. You can also choose to add a caption for each image (or just a few selected ones). Create your Prints in a box here.
2. A book full of beautiful memories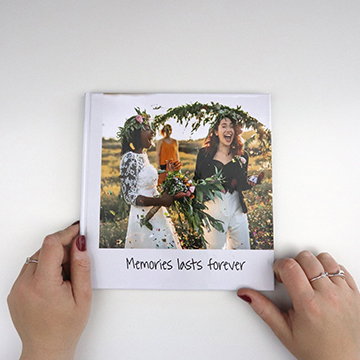 A photo book is perhaps the most traditional way to enjoy memories (apart from the old photo album). At Smartphoto there are photo books in several sizes, formats and designs. For all the main designs, the layflat feature is included in the price. Layflat means that the book can be laid completely flat on a table to give you flawless enjoyment of your photos. Check out all our photo books here.
3. Photo poster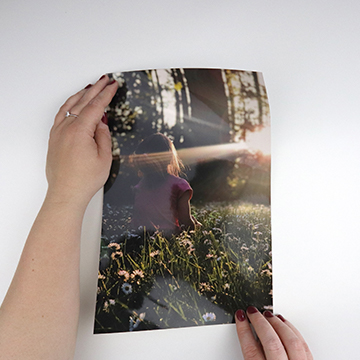 We hope that you found these tips inspiring and that we have motivated you to keep and enjoy your best memories 🙂
Feel free to share your creations with us!
We love to see what you create with your pictures! So please share what you create on instagram! Use #mysmartphoto, a hashtag for our customers to inspire each other to create fun and beautiful things using photos!
Good luck!