Homemade is best. Preserve summer fruit and berry crops in the best way possible. Fun for the whole family and a great way to tear the kids away from their screens for a while.

Food Labels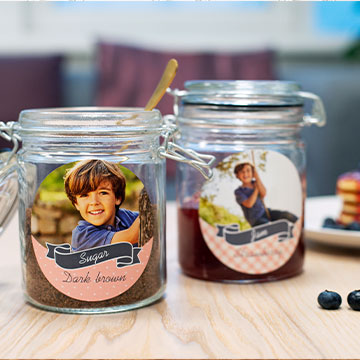 Make your own jam, curd, or chutney. It's not difficult! Check below for our simple recipe.

Recycle old glass jars! Wash them out, add personalised labels and fill them with homemade treats.

Bottle labels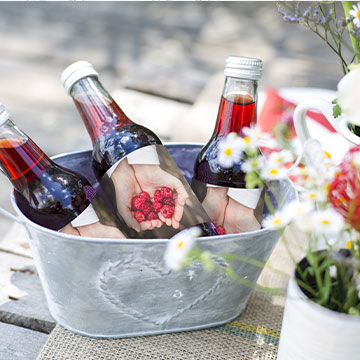 Would you rather try to make your own fruit juices?

Decorate the bottles with your own labels so you can quickly and easily see which bottle contains what 🙂

Freezer Labels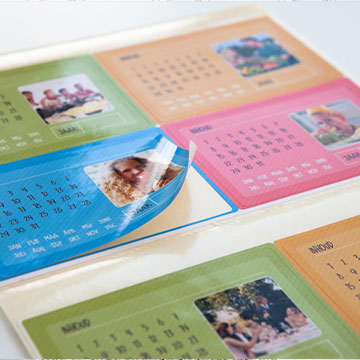 Do you have a large harvest of fruits and berries that you can't use all at once? Don't throw anything away! Freeze and save for later.

Mark everything with practical freezer labels so you will have a great overview of what is in those boxes or bags.

Recipe book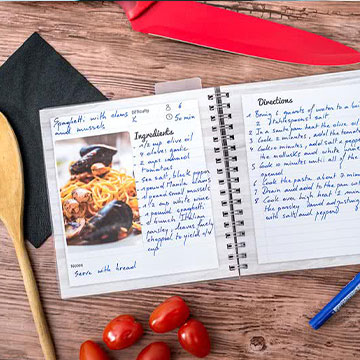 Gather your favourite recipes in your very own recipe book.

To make the book even more personal, you can add small notes – for example, if you changed something from the original recipe, or if someone in the family has a certain favourite.

Homemade Queen's breakfast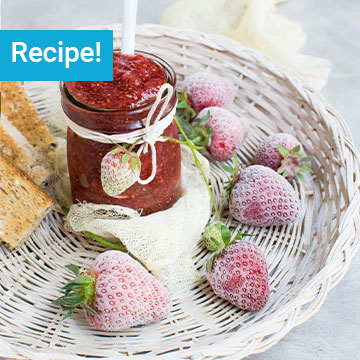 You'll need:
400 g fresh berries (e.g., raspberries or blueberries)
250 g of syrup sugar

Instructions:
Boil the berries with the sugar in a saucepan, skim with a straining spoon. Allow to simmer for 5 minutes while stirring, then pour into jam jars.
Store in the refrigerator.

Delicious on your pancakes 🥞

More smart tips!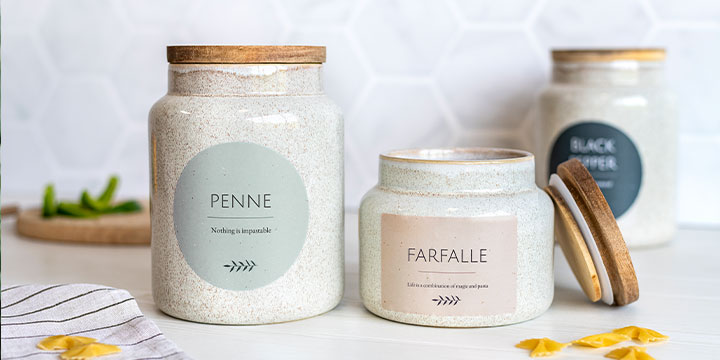 Frosted Glass Vase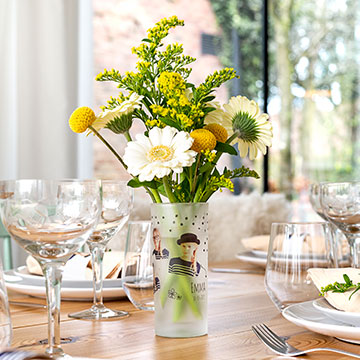 Aprons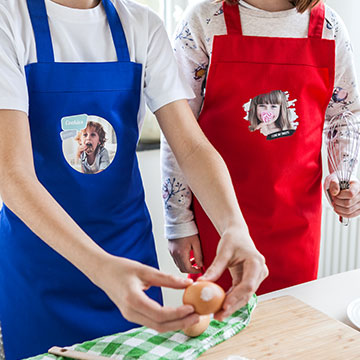 When you bake with the kids, make it both fun and practical with your own aprons. For both kids and adults.

Wooden Cutting Board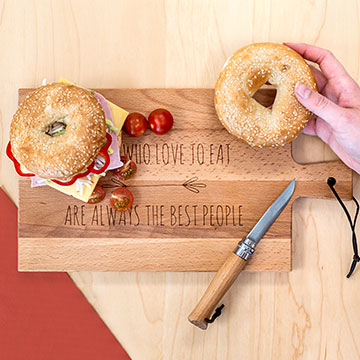 Cereal Bowl