Let's make good use of this time and have as much fun as possible! Here's five tips for fun activities you can do indoors or outdoors.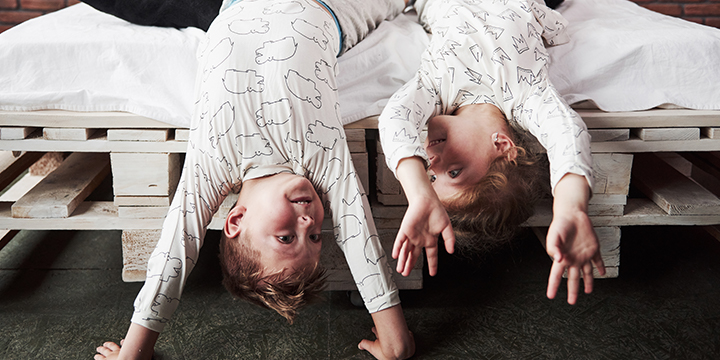 Can we let them have more screen time without feeling guilty? Of course we can! But there's lots of other fun things to do at home or out in your local area. We've put together a list of five fun activities you can do with the kids at home.
1. Try new recipes together!
Try new and exciting dishes or bake something tasty. If your child is school-aged, this is a perfect opportunity for them to learn about weights and measures. They can also learn about different types of ingredients and how things are cooked, and the result is something the whole family can then enjoy together! Yummy!
If you want to make your cooking projects even more fun, you can record what you do and photograph the finished result. Then you can make your very own cookbook! At Smartphoto, you can design and print a book with all your recipes. There are two ways to do this. One way is to make a recipe book book where you post your pictures and headings and then type in your recipes by hand. The other option is to design your cookbook in smartphoto's editor with all your text and pictures. Everyone in the family can contribute their favourite recipe!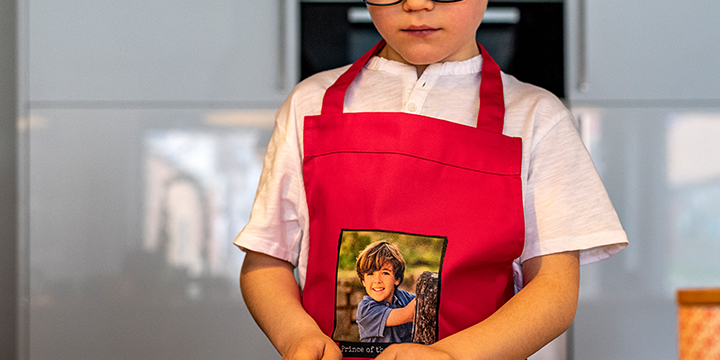 Want to give the kids a nice surprise for being good little helpers in the kitchen? Design them their own unique apron. Available for both adults and children, or as a family set!
2. Get your hands dirty!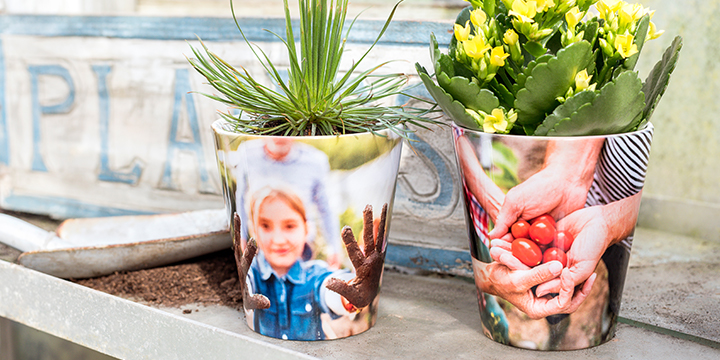 Combine work and pleasure! Spring is the perfect time to repot your houseplants. Let the children help and make it a fun family activity. It's also a perfect opportunity to teach children about different types of flowers and what growing conditions they prefer. Science! You may not have seen repotting your houseplants as a family activity before – but it can be from now on! At Smartphoto you can design your very own flower pots. Choose from several different designs and add your own image and text. It's a great way to get the kids involved in gardening. Get started by creating your flower pot here.
3. Play games together!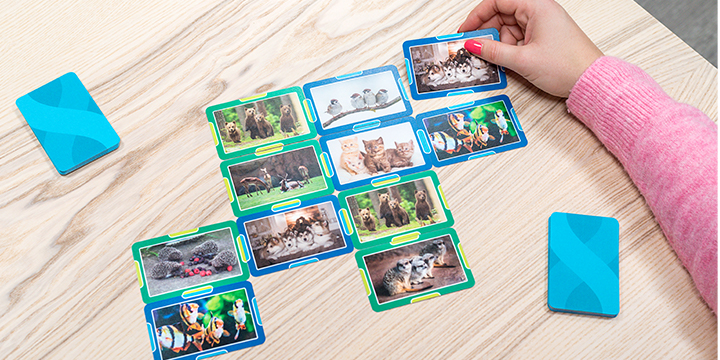 Most families do puzzles and play board games and card games together. It's a fun activity that can easily be adapted for kids of any age, and as the saying goes, "the family that plays together, stays together!" So, now is a great time to try out different fun games with the kids. You could try new card games or maybe try harder, bigger puzzles.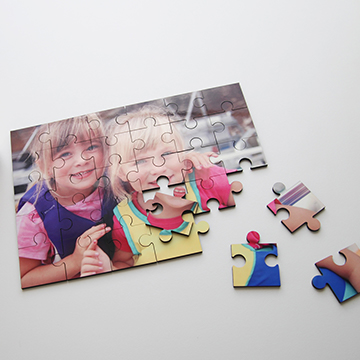 At Smartphoto, you can design your own playing cards with your photos! So let your family play the lead roles in your games! Who will be the king and who will be the queen? You can also make your own jigsaw puzzle from your favourite family photo or holiday snap. Puzzles are available in two types – regular puzzles in cardboard for adults and with thicker pieces for kids.
4. Play and create together!
There are lots of games and creative activities for children that you can do in the home. Here are a few examples of things you can create and do while you stay indoors.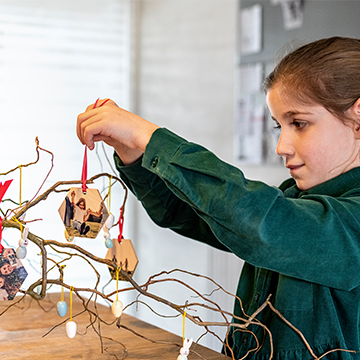 It's not long until Easter, so why not use this time at home together putting up beautiful Easter decorations. Try everything from making bead chickens to decorating with Easter-themed retroprints. A favourite with kids is to sow ornamental grass and decorate it with small chickens.
Many of us won't be able to visit Grandma and Grandad at Easter as planned. So, what could be better than sending them a personalised Easter card påskkort with pictures of the children as an Easter treat? Guaranteed to spread joy!
Hide-and-seek, shipwreck, or pillow fights!
Fun activities with the kids don't need to be new games or require hours of preparation. Pick up favourites from your own childhood like hide-and-seek, shipwreck, or pillow fights. You'll soon see that these classic games still have great entertainment value.
5. Get some fresh air!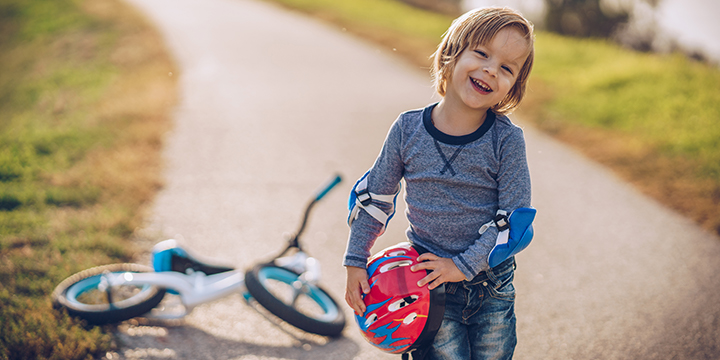 Take a bike ride or let the kids run free on an football field.
Turn your daily exercise into a gym session or a lesson in nature. A nature walk can be turned into an interesting lesson about different tree species or the wildlife you come across. If you want to make things extra interesting, you can prepare bingo sheets for the kids to cross off the things they see, like certain trees, plants, or animals. There are lots of things you can do outdoors to get exercise with the kids.
Plan your day with the kids
Children are more motivated to do things they have helped plan. It's therefore a very good idea to talk through what you're going to do at breakfast. Many families find it fun to make their own schedule for the day and hang it on the fridge. This makes it easy for the kids to get an overview of what's going on while at the same time providing a sense of normality and school-like order to the day.