Are you ready to get back to everyday life after the school holidays? Right now, it may feel like there's plenty of time before the start of the new school year, but time flies when you're having fun! So, take a little time to prepare the kids, and you as a family, before school restarts. Going from the holidays to busy everyday life can often be a little stressful and, while many children see the start of school as an exciting adventure, it can be a little scary for others. Here are 7 tips to help smooth the transition from holidays to school and preschool.
1. Prepare yourself for the daily routine before the holiday is over!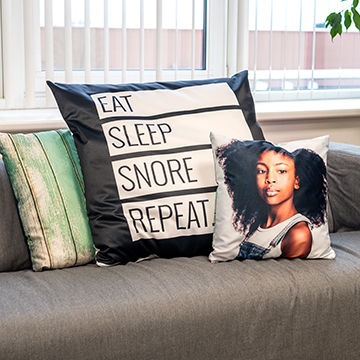 If the kids have been staying up later in the evenings during the summer holidays, it may be good to slowly (but surely!) adapt them to more regular bed-times. Start by putting the kids to bed a little earlier each evening, one step at a time. Once school starts, they'll find it easier to fall asleep and wake up feeling refreshed and rested. Print your photo on a cushion here.
2.Encourage the kids to take responsibility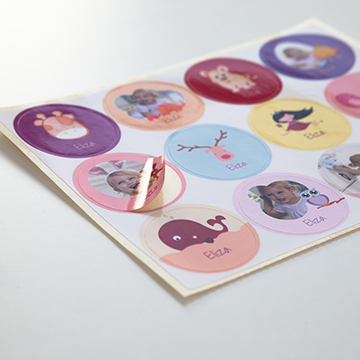 For younger children, it can be good to create some type of reward scheme or checklist for what needs to be done before school. Set goals for them that benefit the whole family, such as putting on their clothes, brushing their teeth, and so on. Write each task the child should complete on some colourful card. For each completed activity, they can put a sticker on their very own to-do list. When the whole list is done, you can do something fun together as a reward.
3. Involve the kids in school preparation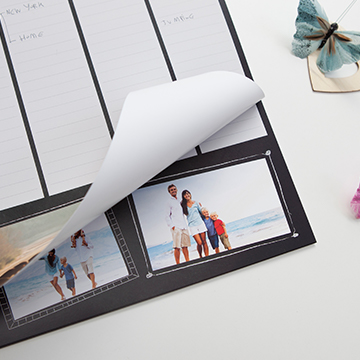 When school starts, everyday family life starts, but going from having all the time in the world to trying to fit in the gym, fun and homework can be tough. A great trick to avoid the stress and to take control is to set up a family calendar in the hall or kitchen. Each family member can have their own column in the calendar for their plans.
Sometimes we parents plan too much over the kids' heads, but it's a great idea to involve them early. That way, they'll start to prepare for the start of term, and they might just have fun helping to keep track!
Another way to involve the kids is by planning the week together. Using a stylish personalised deskpad is a great way to go through all your weekly activities and important things to remember.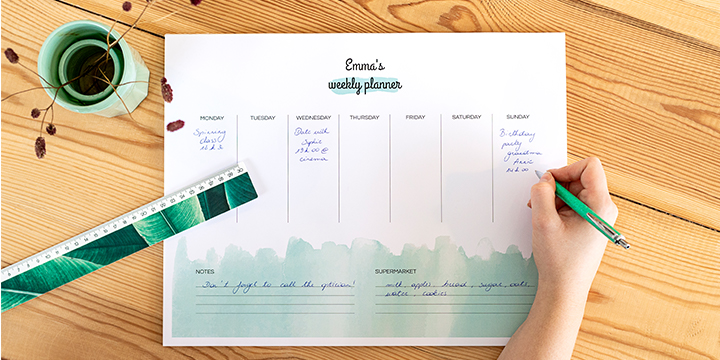 4. Make plans for lunch!
Make sure their lunches are clearly labelled! For example, with this lovely personalised lunch box. Perfect for lunch, school snacks or picnic trips.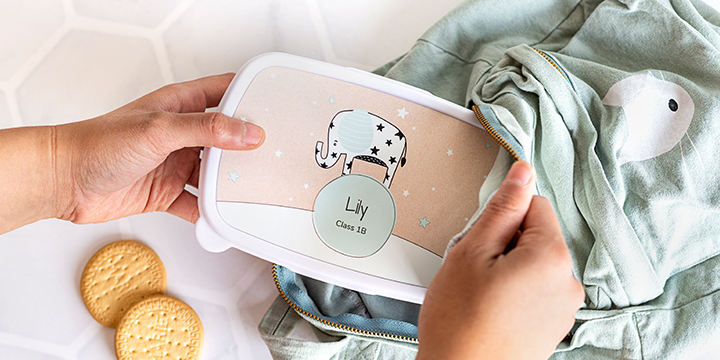 5. Make sure everything is in place, especially clothing and school supplies
Before starting school it's a great idea to make sure the kids haven't grown out of their waterproofs, wellies or PE kit. At the same time, you can clear out all the things they've outgrown. A tidy and well-organised wardrobe can save a lot of time on a busy stressful morning!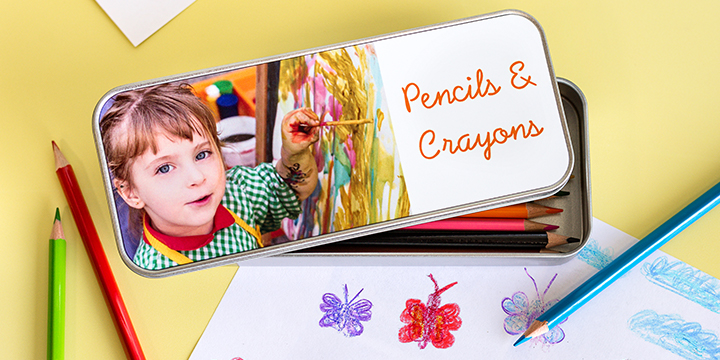 One of the best things about starting school is to make up a school kit for their backpack or school bag. A new pencil case, tin box pencil case and notebook are essentials, but it can also be great fun to start school with a new sweatshirt. For example, a self-designed long-sleeved shirt. Discover the entire Smartphoto range of customisable clothes here.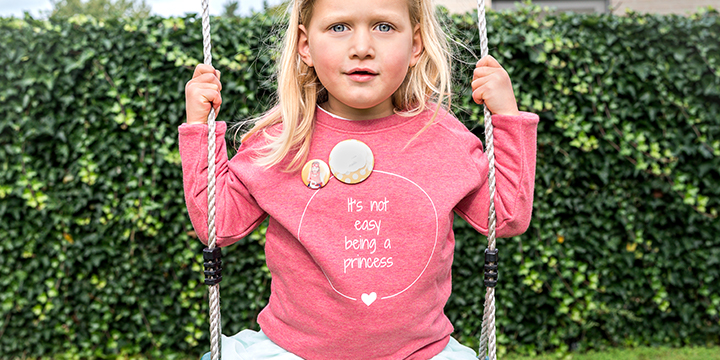 6. Label the kids' belongings so they don't get lost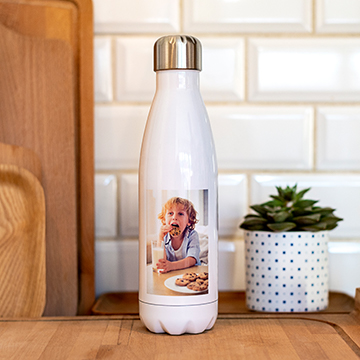 One of the most important things to do before school starts is to make sure the kids' belongings are all labelled. For clothing, there are different ways to do this. For example, you could use a marker pen to write your child's name on the clothes label or you could use iron-on name tags. Unfortunately, for solid things like water bottles and backpacks, it's a little harder.
But here's two top tips: Make your own water bottle with the name and a picture of your child on it. There's sure to be no water bottle mix up then! For the rucksack you could make a customised name tag or a keychain hanger and attach it to the zip.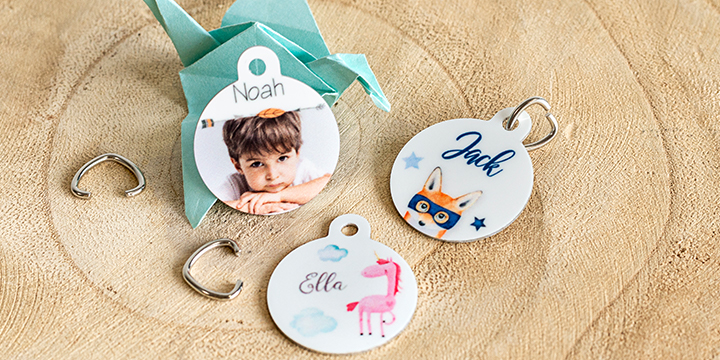 7. Celebrate! Starting school is exciting!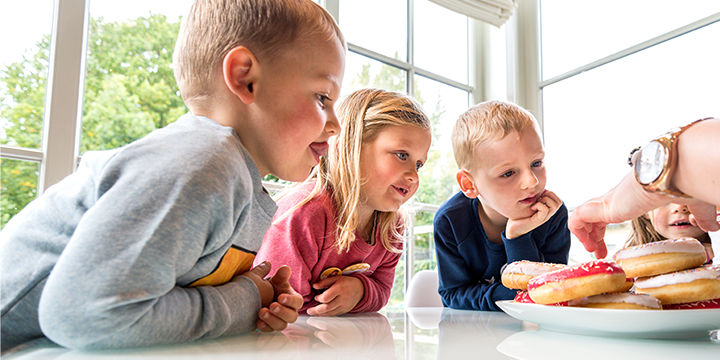 Many children are a little nervous about the start of a new term. So it's really important that we as adults make sure that the start of school is something positive and reduce their concerns. Talk to the kids about starting school the same way as you'd talk about a fun holiday or trip. Have a starting-school party! Starting school is an important milestone in life and should be celebrated!
There are many ways to celebrate. For example, a blow-out at the ice-cream parlour or doing something fun together, like a trip to the playground.
On our website there are plenty of other things to help you before school starts. Have a look at our "back to school" page where we've gathered all our tips in one place.
If you have any other super back-to-school tips, we'd love to hear them. Share them by posting a comment below or by tagging us on Instagram with @smartphoto.co.uk