Turn your children's artwork into beautiful wall art! The mountain of drawings and craft creations that come home from preschool and school can be overwhelming for parents. In our latest DIY video, we show you how to take care of their creativity in a tidy and stylish way. Do this with your kids art and you can start enjoying their creations instead of seeing piles of clutter. Watch the video or read our step-by-step guide to find out how to do it!
This is what you need:
Kids' artwork (or a photo of any piece of art you like)
A camera or a phone to take pictures with
Internet connection
How to:
1. Pick your favourite artworks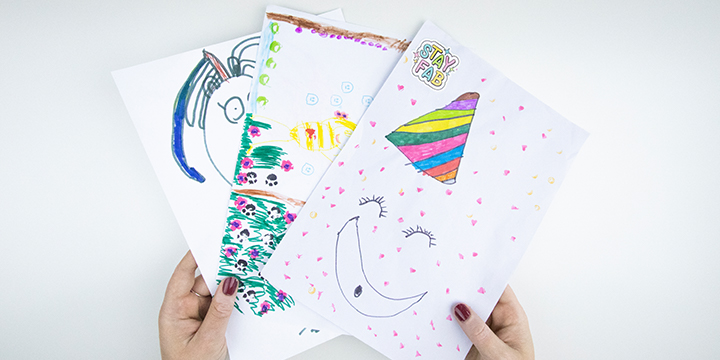 Start by selecting the artworks you want to save. For example, you could choose your and your child's favourites at the end of each school year. This is also a great way to decide which of the little masterpieces to keep (they're all brilliant, obviously; but there's only so much space on the fridge door). Choose the pictures that really symbolise the past year.
2. Take pictures of the chosen artworks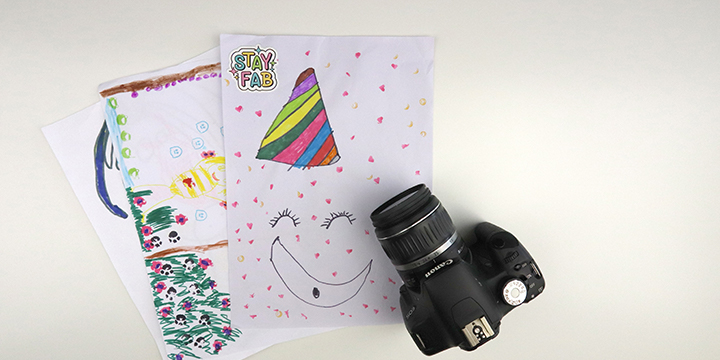 Then place your chosen artworks on a flat surface, like a table or on the floor. It's important to make the lighting as even as possible and to make sure that there are no shadows in your arrangement. Using daylight is always recommended when it comes to taking good pictures. Try to avoid artificial lighting, which can sometimes look quite harsh. Then, capture some pictures of the artworks from above. It's best to use a dedicated camera, but it works just as well with a smartphone camera.
3. Transform your children's artwork into wall art at Smartphoto.co.uk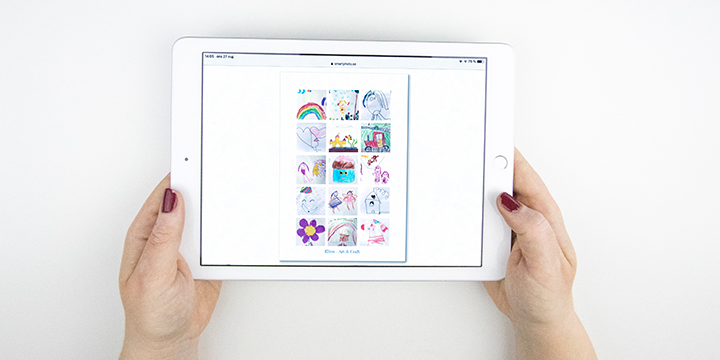 Now that you've digitised the artworks, there's a range of options for how to save them in a neat and stylish way. Choose a product that lets you enjoy their art every day, rather than just looking at them on a screen. Just go to smartphoto.co.uk and choose the product you want to create. Then upload your digital artworks to get started.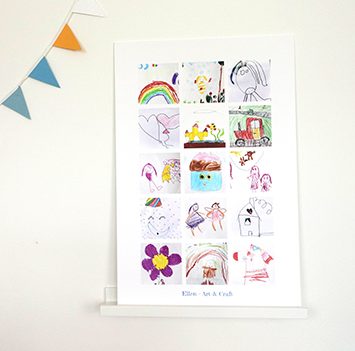 We started by creating a yellow-themed collage in the form of a solid poster. The Solid poster is very lightweight. It's made of two synthetic plates with hard foam in between. Our solid posters come with a mounting system that is easily attached to the back of your poster. Just hang up the art-board to add a very cute and unique splash of colour to a room..
More tips on what to create!
A collage poster board is a super sweet way to save and display several drawings in a simple and stylish way. At smartphoto.co.uk we have lots of other exciting products that you can print your own designs on. Here are some of our absolute favourites.
From drawings to a book full of art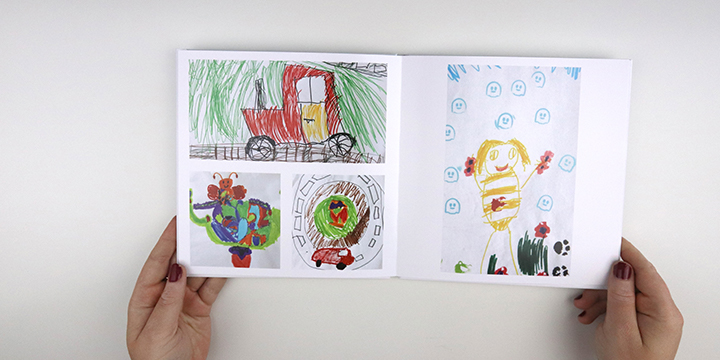 f you have a lot of artworks that you want to save a photobook is the way to go. You can also add text about the picture. Have your little artist tell you about their artworks. You're sure to get funny stories and lovely memories to save.
Tip: Make a book of artworks every year as a record of their budding talent.
A beautiful smartphone case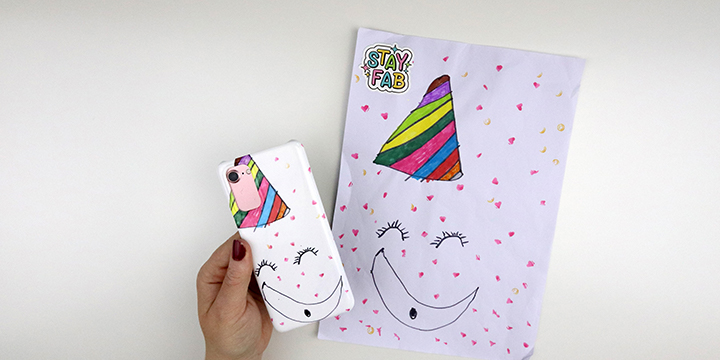 Here is a great gifting tip! Any parent or grandparent would love to receive such a beautiful smartphone case. At smartphoto.co.uk you'll find cases for several different models and makes. Choose whether to have a collage of artworks or one favorite on your case.
A unique cookie tin to give as a gift!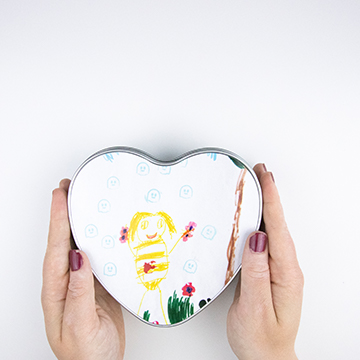 The perfect thank-you gift for the dinner-party hosts. Choose a beautiful drawing and present it on the lid of a cookie tin. Available as round, square and heart-shaped. Bake your favourite cookies or fill the cookie tin with other goodies.
Feel free to share your creations with us!
We love to see what you create with your prints! So please share your creations by tagging us on instagram! Feel free to use #mysmartphoto, a hashtag that lets our customers inspire each other to create fun and beautiful things using prints!
Good luck!