Are you looking for a gift for your child's teacher? It will soon be the summer holidays, and what better way to thank them for everything they've done this past year than a personalised gift. Here's 5 top tips for gifts for school and preschool teachers. We hope you find something you like and that your child's teacher will appreciate!
School and preschool staff are real heroes who are on the frontline for our children, adapting and improvising at short notice, and finding ways to create as safe an environment as possible for our children. More than ever, they deserve a really thoughtful gift as a thank you for everything they do!
1. An old favourite – an engraved tea box full of goodies!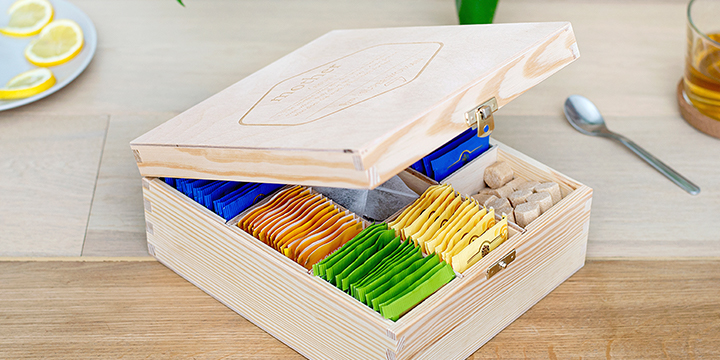 This beautiful wooden box can be used for many purposes, but it's perfect as a tea or treat box. Choose a design, add some thoughtful words, and Smartphoto will engrave them on the lid. This is a great gift that's perfect for a special teacher or as a present for the staff-room, where all the teachers will enjoy it. Fill the box with delicious teas and maybe some chocolates or other goodies. You can find the tea box here.
Some ideas for what to have engraved on the box:
We've never seen your cape or mask, but we see your superpowers every day! Thanks for being a super teacher!
The best teachers teach from the heart. Thank you for all that you do!
I'm a teacher – what's your superpower?
The world's best teachers work here!
Teacher's snack box – do not touch!
2. A gift for preschool teachers – A spacious and stylish personalised tote bag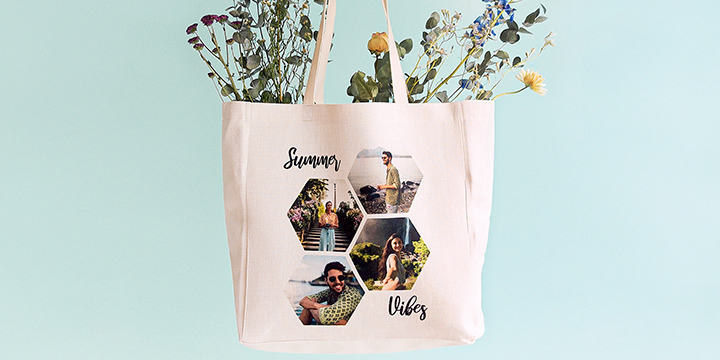 A spacious and durable tote bag is a great gift for preschool teachers. You can personalise it with a quote or saying (see tips above), one of your child's drawings (maybe your child can draw a portrait of the teacher?), or a suitable photo. You could even fill the bag with some goodies for the summer; a refreshing drink in a beautiful bottle, some tasty biscuits, maybe some luxurious chocolate, or why not a bouquet of flowers?
3. A tomato plant in a personalised pot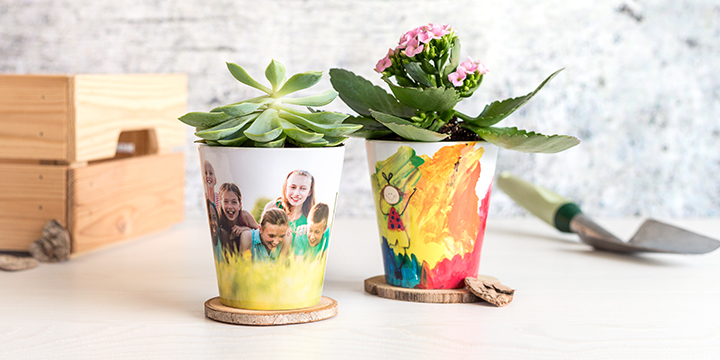 Have you planted too many tomatoes? Don't worry. Gifting something you've grown yourself is a lovely gesture. If you present it in a unique flower pot with your own photo and text, it's guaranteed to put a smile on the teacher's face. Check out the flowerpots on our website and let your creativity flow. Get the kids involved in the design and you'll never be short of wonderful suggestions.
4. A beautiful wooden box with a bottle of something sparkling inside!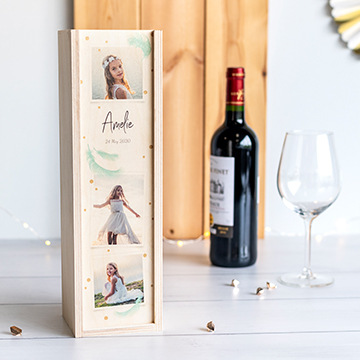 A gift that teachers are guaranteed to appreciate is this beautiful wooden bottle box with their favourite tipple inside! You can put both a photo and text on the box. Put in a bottle of apple juice (or maybe something sparkling?) and the teacher will be well on the way to a wonderful summer!
5. A glass engraved with a meaningful message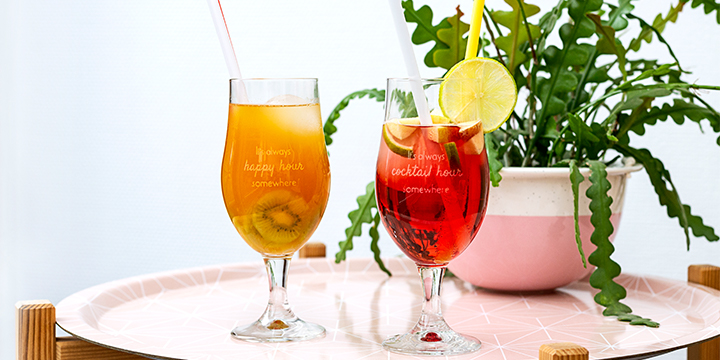 Thanking the teachers for their hard work with beautiful engraved wine glasses will be very much appreciated. These glasses come in three different designs; wine glasses, champagne glasses and hurricane glasses. Fill a glass with some beautifully wrapped sweets, wrap it in cellophane, and tie it up with a silk ribbon. Happy summer!
If you want more great tips on gifts for teachers, check out this page, where we've collected together some of your great ideas.
Make sure to show us any great gifts you make!
Have you created a great teacher's gift with Smartphoto? Use #mysmartphoto to share your creations!
Follow us for even more tips, craft ideas and inspiration: