Communion parties are more fun than ever these days! Why? Simple: There are now loads of options to make your communion party as much fun as possible. One of the most important elements is the decoration. Here are some great ideas for decorating your communion party. Will your party be the best? 😉
First Communion party decoration idea #1: Begin outside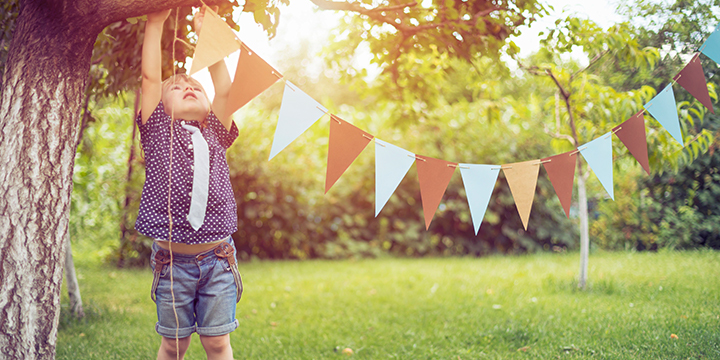 Ready for a top party? Start by decorating outside. Let your guests see that they have landed at the right party on arrival. For example, draw a cool picture on the pavement with chalk or write your name on the driveway!
Brightly coloured arrows on the ground are a nice decoration and will help your guests! Use gold-coloured chalk for a party feel! ✨
Visit Pinterest for even more inspiration.
First Communion party decoration idea #2: Welcome!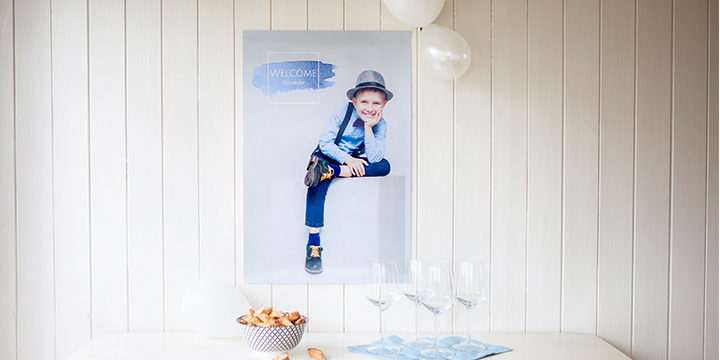 You never get a second chance to make the first impression. Welcome your guests in a wonderful way with a personalised welcome poster! You can use the same design for your poster as you did for your invitations so that everyone knows they're in the right place at the right time!
First Communion party decoration idea #3: Bunting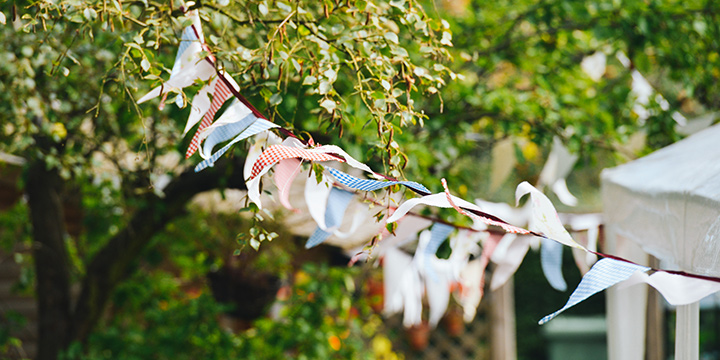 There's no better way to decorate your party than with some bunting that matches the rest of your decorations! Your imagination is the limit! There are so many possibilities for your bunting! For example…
Bunting meets cupcakes
With this fun idea, colourful cupcake holders are transformed into party bunting. How do you make this flag line? Easy! Just thread the cupcake holders together with a needle and a long piece of string or twine. Do this until the whole thread hangs nicely and you'll have some beautiful and unique party bunting! Visit pinterest to see what we mean.
Personalised bunting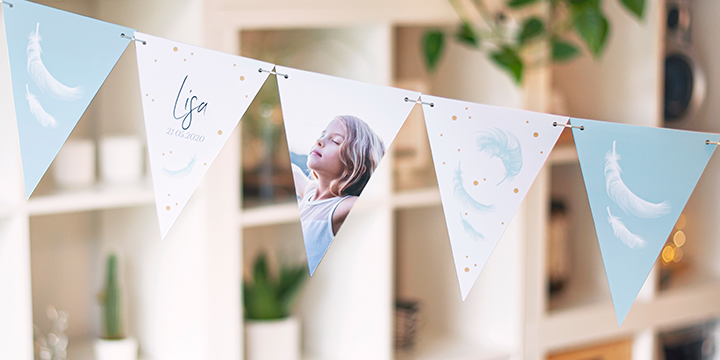 Even more fun can be had making bunting with party flags that you personalize yourself. A congratulatory word, a name, or the age of the guest of honour? You can make your bunting exactly as you want it. Hang it traditionally on the wall or drape it playfully over the table.
Bunting cake topper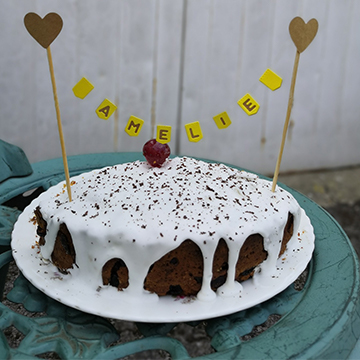 The flags don't have to be very large and hang on your wall. Bunting lines can also be small, but still very nice! Take this one for example. You can easily make it yourself with a piece of jute cord and a few rolls of washi tape. Then, hang the bunting between two sticks about eight inches high. It's a perfect decoration for the cake at your communion party
Communion party decoration idea #4: Thank-you gifts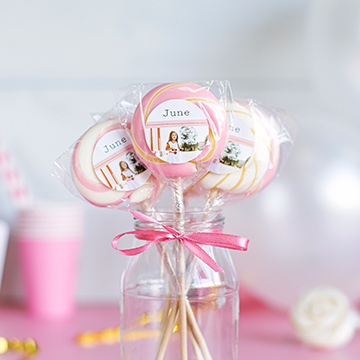 Lay out your thank-you gifts on a beautiful table so they make up part of your communion or spring party decoration. Sweetie bags and boxes, bubbles, personalised labels to stick on lollipops or perhaps a nice guestbook? They will all contribute to a beautifully decorated party location! Take a look at this page for more inspiration!
Communion party decoration idea #5: Name table decoration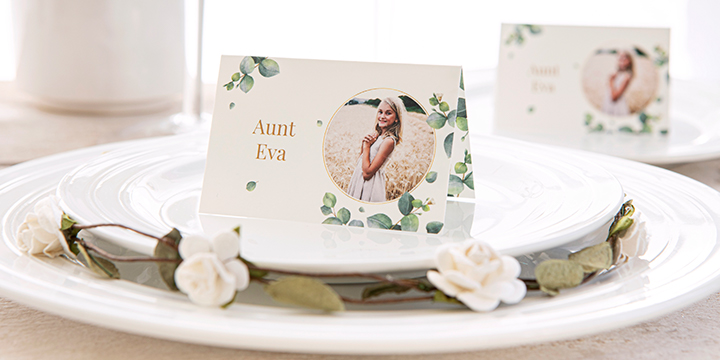 Another great idea for decorating your communion party is an eye-catching table decoration. It should be something cheerful and colourful, but something that suits you. Do you like flowers? Why not make large cardboard letters of the guest-of-honour's name and decorate them with beautiful blooms. Put the letters on the table so the guests know exactly who they are celebrating!
Would you also like to do something with the names of your guests? Why not create personalised place cards. A stylish way to let everyone know where they are sitting!
Communion party decoration idea #6: Cutlery holders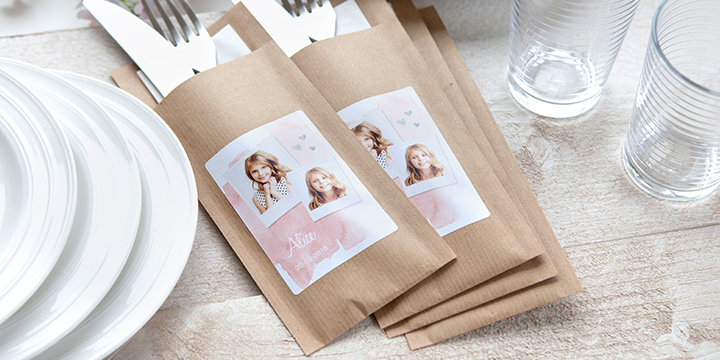 Personalised cutlery holders at your party? Great idea! They provide a unique touch to your party table and make your decorations super personal, especially if you put your favourite communion photos on them. Discover how easy it is to make your own personalized cutlery holders!
If you want to be a bit more subtle, another possibility is our lovely napkin stickers or these napkin rings.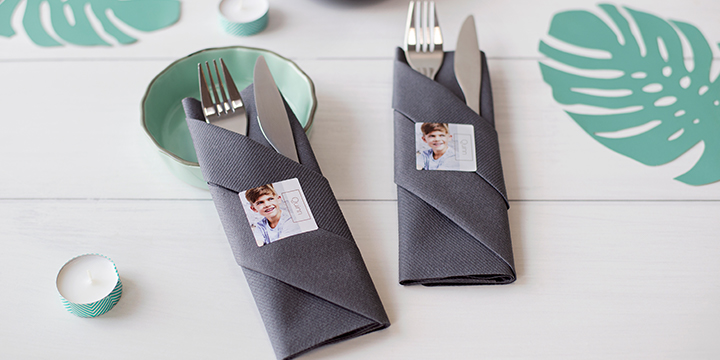 Communion party decoration idea #7: Bottle label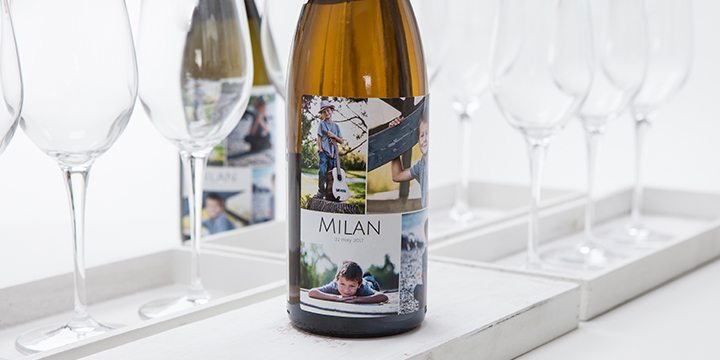 If you're looking for more ways to personalise your communion party, why not try unique labels for bottles of wine, juice, and water. These bottles look great on the table, but you can also use the labels on special gifts for the guests to take home. That way, they can toast you again later! 😉
Communion party decoration idea #8: Personalised placemats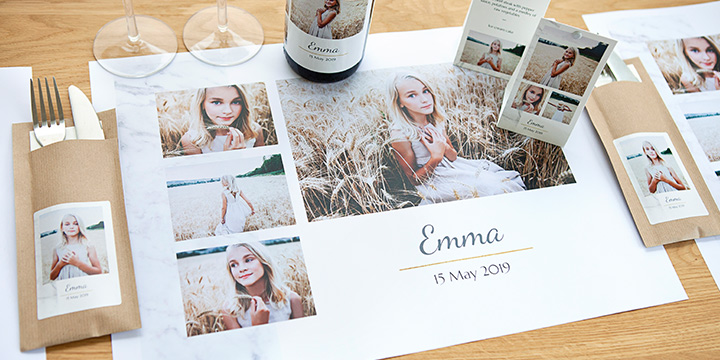 Don't want bottles on the table? Then why not have personalised placemats. Do you want the same photo on every mat or perhaps a photo of the guest who will be sitting there? Would you prefer paper placemats or more robust and luxurious plastic ones? The choice is entirely yours
Communion party decoration idea #9: Inverted balloons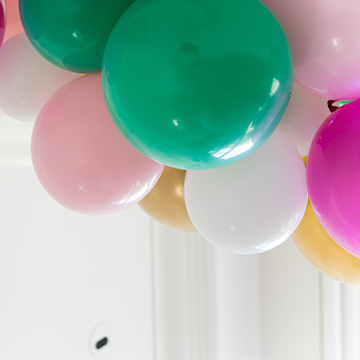 Another original decoration idea for your communion party is to hang different balloons from the ceiling with colourful string. This could be above the dining table, or anywhere else in the room that needs spicing up.
Communion party decoration idea #10. A guestbook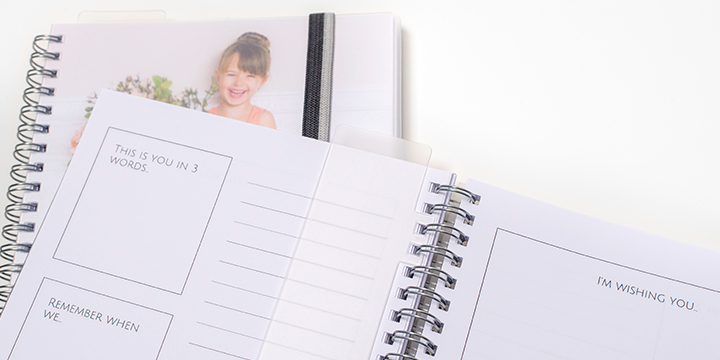 We've saved the best for last. No communion party is complete without a guestbook for people to leave messages of goodwill for the communicant. Create a personalized guestbook and place it at the room's exit so that guests can leave a personal message when they go home. It's great fun for them, but it's also a great way for the communicant to relive their special day for years to come!
Inspired?Are you already itching to start the decorations for your communion party? Or do you have some original ideas of your own? Be sure to share them in the comments or through our Facebook, Instagram with the hashtag #mysmartphoto! We'd love to see them!
Further reading: