The communion celebration is, of course, about the communicant, but it's also important to give the godfather and godmother a little bit of the spotlight because they are (okay, next to the parents) the proudest guests at the party! Giving a unique souvenir gift to the godfather and godmother is a beautiful way to round off this special day. Here's 7 ideas for godparent gifts that will make them incredibly happy. Get inspired!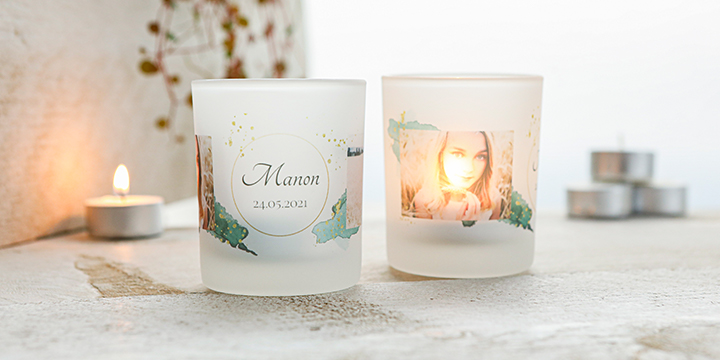 1. A unique photo book filled with memories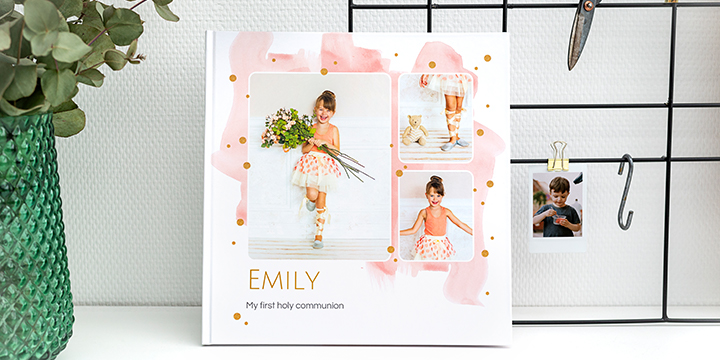 One of the nicest gifts for godfather and godmother is a beautiful photo book full of memories, because showing off their godchild is something every godparent loves to do! 😉
You can fill it with the best photos from the preparation of the party, the communion photos themselves and, of course, photos showing the party (even if it's just with the closest family members!) in full swing! Whether you choose a smaller photobook for the coffee table or a larger one for the cupboard, they'll be super happy with their photo book!
You can even present it in a beautiful presentation box to make it an extra-special gift!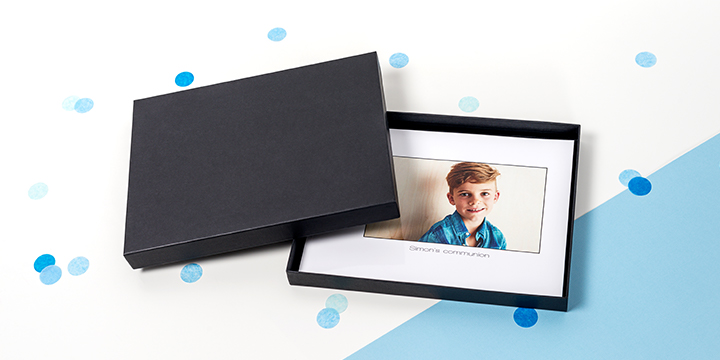 2. Communion celbration: Wine-bottle labels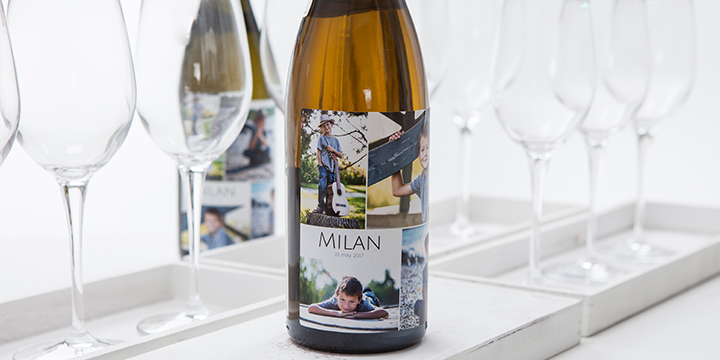 A bottle of wine is always a great gift to say thank you to someone special. After all, the way to a godparent's heart is through the stomach, right?
Still, any gift needs to please the eye too. So what could be more fun than a delicious bottle of wine with a nice personalised label to toast the guest of honour? Choose a good wine and personalize the bottle with a photo of your choice and a thank-you note. A perfect gift for the godparents.
3. Cookie tin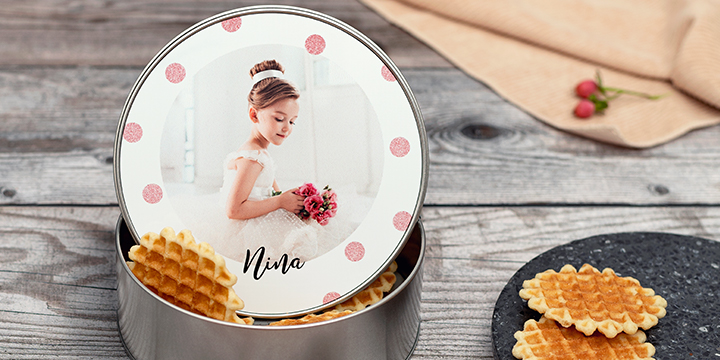 Ask yourself, who doesn't love cookies? A personalised cookie tin is a great souvenir for godmother and godfather. They come in different sizes and shapes, too (just like godparents!) Why not put other things in the cookie tin. For example, you can include a nice note of thanks, other small mementos, or even photos. An ideal gift!
4. Retro photo magnets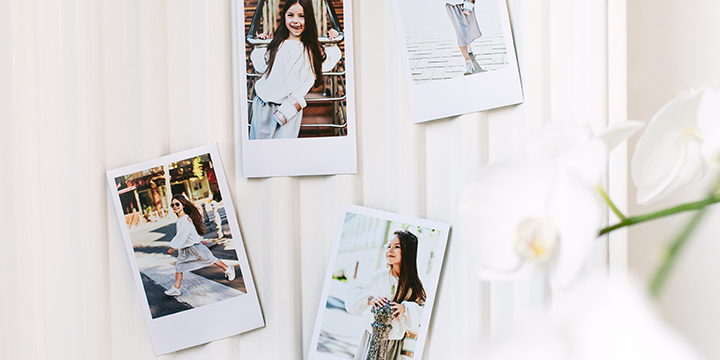 Can't choose which of all those lovely communion photos to give to godfather and godmother? Then we have the ideal solution: give them a set of retro photo magnets! We now make these in different sizes, so why not mix them up? They'll no doubt already be on the fridge or radiator next time you visit! 😉
5. Beautiful wall decorations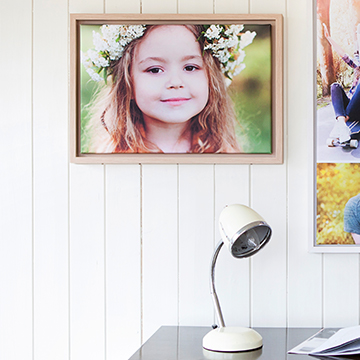 Do you find standard photos a bit boring? Would you prefer a unique personalized wall decoration as a souvenir for godmother and godfather? Maybe a photo canvas or a trendy photo on wood is a nice idea.
6. Personalised flower pot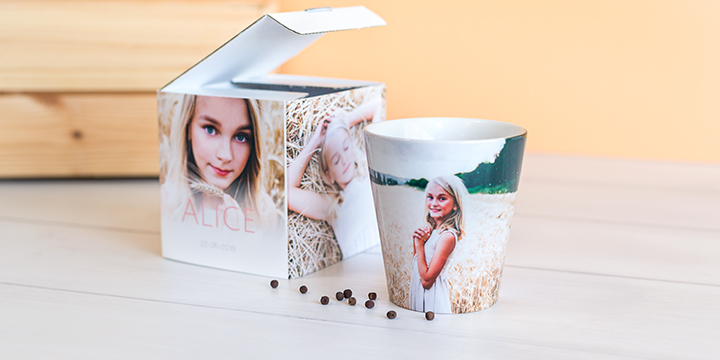 A nice gift that will make everyone happy? A plant or flower brightens up any space! It's even more fun if you put it in a personalised flower pot. The most original keepsake for the godparents you can imagine!
7. Acrylic photo block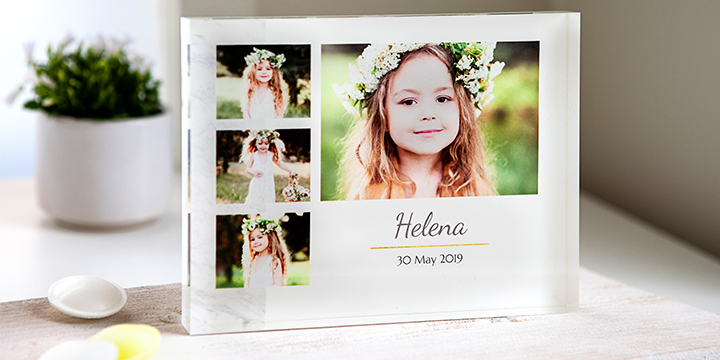 Would you like to give the godparents a memento that they can put on their sideboard as a constant reminder of your communion? Then an acrylic photo block is the perfect gift. Not too big, and it looks great in any interior!
Did you find what you were looking for in our list? Brilliant! Or are you looking for a smaller gift that you can give to all the guests? Then our communion gift ideas page may be just what you're looking for! Do you have any great ideas for a communion celebration? Be sure to share them in the comments or through our Facebook, Instagram with the hashtag #mysmartphoto!