Looking for inspiration for a Father's Day gift? Read our guide below and find a perfect personalised Father's Day gift that shows your dad just how much he means to you! If he says he doesn't need anything, he means he wants a gift that comes from the heart. The question is, what Father's Day gift would he really love this year? A homemade Father's Day gift can be for the workplace, home office, garage, or for on the go. There are plenty of opportunities to make your dad happy on his special day.
Father's Day gifts from daughters
A Father's Day Gift Book with the Best Dad Daughter Photos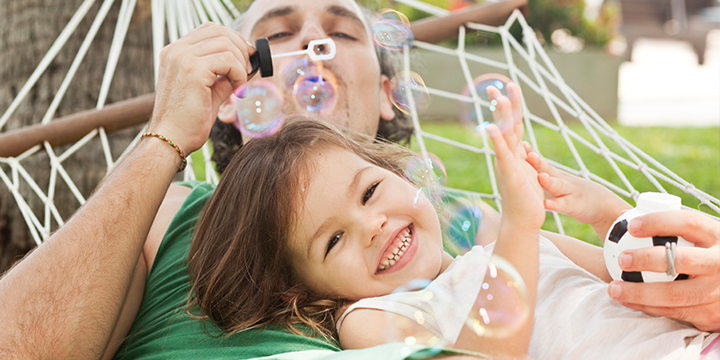 High on the list of popular gifts for dad is one filled with father daughter memories. A photo book filled with the best pictures of father and daughter or children will bring back fond memories in an instant.
Phone & Tablet Cases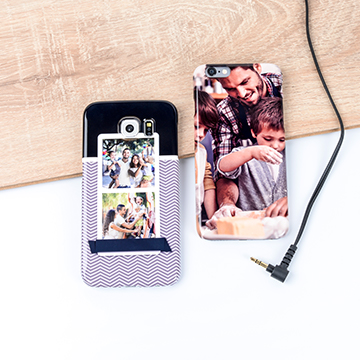 These days, we're more likely to need our smartphone than our wallet. So why not make a unique Father's Day gift for his smartphone or tablet. Our covers will protect his phone and can be decorated with images that will make him happy every time he looks at it. Find your best father daughter photo and create a personalised phone cover as a Father's Day gift he will use and look at every day.
Cooking Apron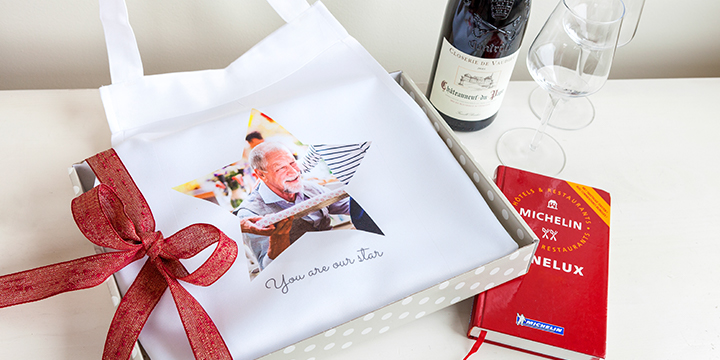 There's guaranteed fun, laughter and plenty of mess when father and daughter play Masterchef in the kitchen! Create future memories in the kitchen with an apron for Father's Day with pictures of father and daughter – with or without chocolate all over your faces! The apron is of the highest quality, and will keep father and daughter clean as they go through several cookbooks and get lots of quality time together in the kitchen.
Ps. The apron can be complemented with a recipe book with all of Dad's favourite dishes, so he'll also want to cook for you all. Yum!
Father's Day gifts from sons
Playing cards for Father's Day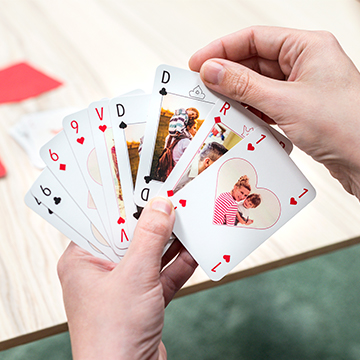 Turn dad into a king, mum into a queen, and the kids into jacks with a personalised deck of cards. Take the cards with you on picnics and trips or make them a feature of your family game night.
Choose a personalised deck with 7 different pictures; 1 for each of the 4 suits, 1 for the jacks, 1 for the queens and 1 for the kings. Give a unique deck of cards as a father's day gift! Card games are a great opportunity for dad and the kids to spend some quality time together.
Father's Day prints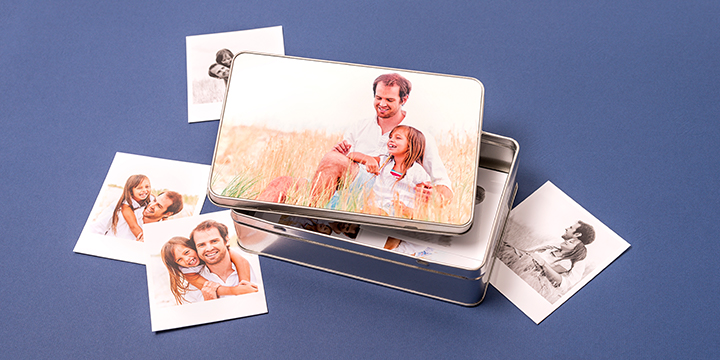 We live in a digital age where most images are viewed on a smartphone, tablet or computer. Surprise dad on Father's Day with a great photo of father and son, father and daughter or the whole family. You can choose panoramic images, black-and-white images, large formats, and many other photo development options to suit dad's style and taste.

Tip. Ask him subtly if you can have a look at the pictures on his phone. We tend to think that the pictures we have taken ourselves capture the moment perfectly.
Father's Day t-shirt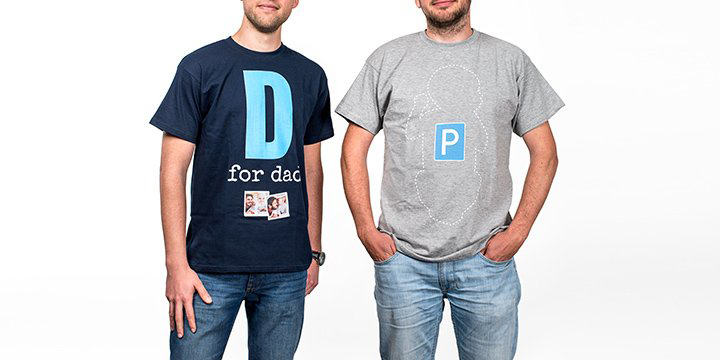 Give dad a t-shirt with a picture of his kids. You can choose whether you want one large photo or a whole collage of the best pictures of dad and his kids on the front or back of the t-shirt, or even on both sides! You can choose exactly how your Father's Day T-Shirt will look.
Father's Day gift from baby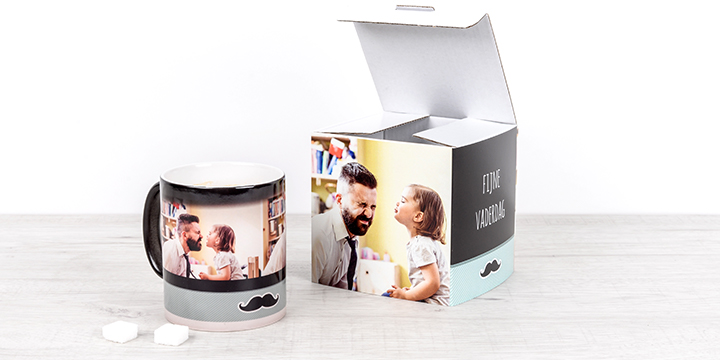 Does dad drink coffee, tea, or hot chocolate every day? Then give him a mug with a photo of his baby as a Father's Day gift. Choose from different types of cup, colours and design choices depending on whether it's for the home or the workplace. Should the cups not be used for drinking, they also work well for storing pens, pencils and other writing tools.
Time To Buy A Gift For Father's Day?
Every year, thousands of children of all ages go online to ask: when is Father's Day? Well, here it's on June 20th. Father's Day originated in Spokane, USA, where it was first celebrated on the 19th June, 1910. It's not known whether Fathers Day gifts were given at that time. We hope so. Do you know what to give as a gift for Father's Day?