Valentine's Day is fast approaching. Have you started thinking about who to show your love to this year? Whoever your Valentine is, we have some tips on how you can show your appreciation to those who mean the most to you.
1. Give a little luxury – a Valentine's Day gift tip
Are you missing spending quality time with a loved one and still want to show them how much you care? You might not be able to get together this Valentine's but there is nothing to stop you having a special virtual evening with each other. Is your mum one of your Valentines? Invite her for a virtual wine night and surprise her with a delivery of a personalised set of engraved wine glasses and carafe.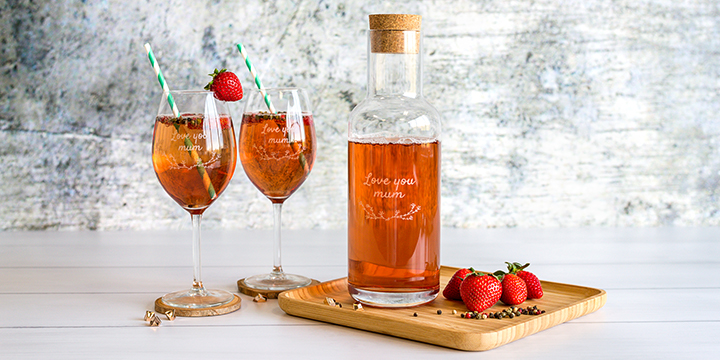 2. Help your Valentine to prioritise themselves!
Is your Valentine someone that tends to take on too much and forgets to prioritise themselves? Give your Valentine a lovely evening of good food where you set aside some personal time. If you can't be together with your valentine then organise a special food delivery. Why not send them a personalised wine glass to use with their meal. Is your Valentine your best friend and a parent of young children? If they have been home schooling they will need a pick-me-up! Why not send them some family friendly meals and a family activity like the personalised puzzle or playing cards.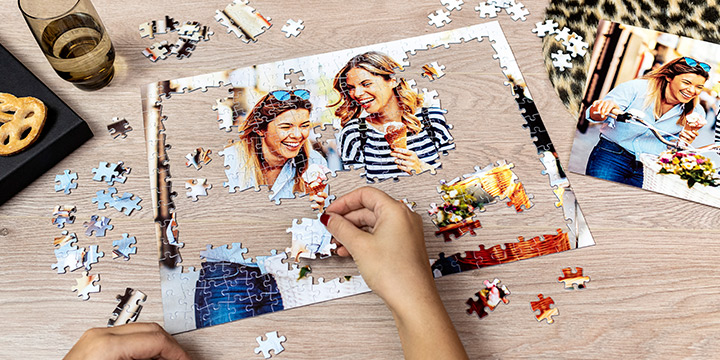 3.Coffee + babies = OK
Anyone with young children will know all-too-well the "joy" of sleepless nights (apparently there are babies that sleep all night, but I've never known one…). Do you want to show some love to a tired toddler's parent on Valentine's Day? You can't make the child sleep, but you can offer support and tell them that there will come a time when sleepless nights will be a distant memory. Until then, give them the strongest weapon in the fight against tiredness; Coffee! (and a mug with a message that puts a smile on their face and reminds them they're not alone).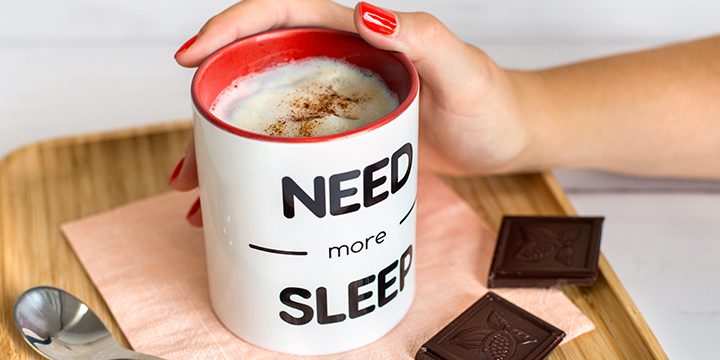 4. Show grandparents some love on Valentine's Day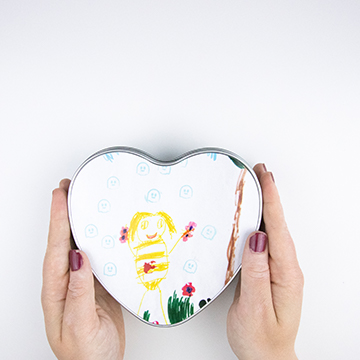 Are you one of those people with brilliant grandparents that are always there to help? Lucky you! When did you last show them how much you appreciate them? Valentine's Day is a perfect time to celebrate people that help you and your family. Why not send them a beautiful cookie tin with one of the children's drawings printed on it.
You can do this easily at Smartphoto! Take a photo of the drawing with your smartphone, upload it to smartphoto.co.uk and create a cookie jar – easy! Why not watch our youtube video for even more tips on what you can do with your children's drawings.
5. Valentine's Day – Celebrate the love of your life!
Did you know that you can print your own image or text on a sweater? A perfect gift to give to your number-one Valentine. The sweater is available for both men and women in several colours and sizes, and you can now choose whether you want your print on the front or back. Use a quote or maybe a message that only you and your partner understand.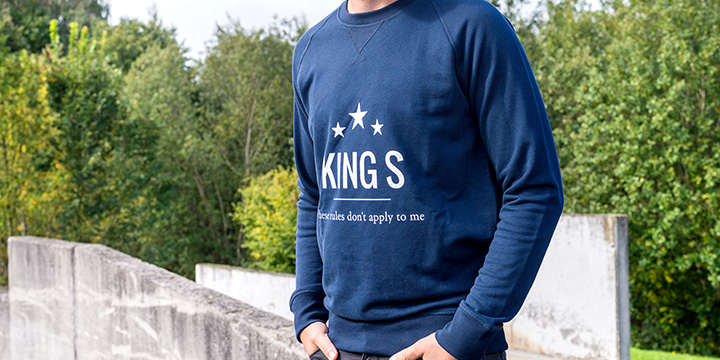 6. Shared memories to enjoy every day!
This Valentine's Day gift is suitable for all Valentines, regardless of their age and your relationship. These fridge magnets have a photo printed on them with a frame and an empty space at the bottom, which gives them a retro feel reminiscent of photos taken with old cameras. The fun thing about these magnets (as well as being able to print your own images on them) is that you can choose the background colour or pattern you want and add a short quote! A perfect gift for Valentines that might be missing seeing you at the moment.!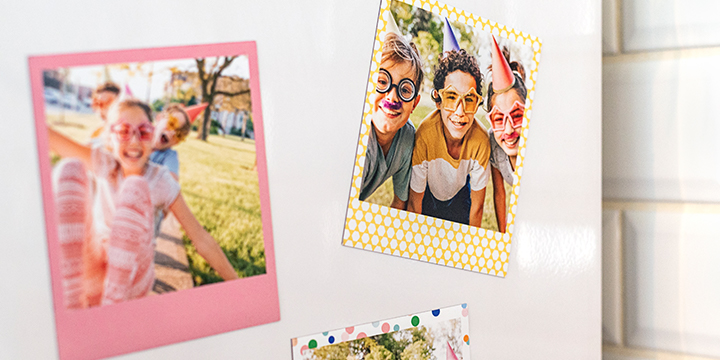 7. A warming greeting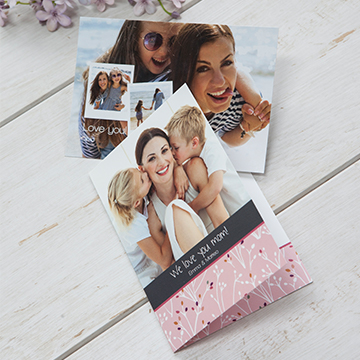 A beautiful and personal card is sometimes all you need to show your appreciation to someone special. You can send it by post as a personal message telling them why they're your Valentine, or you could use the card to invite them to the real gift; for example, a special evening together, a dinner, or a party (when restrictions allow!) This will give them something to look forward to as well as your lovely card!
8. Personalised chocolate products
Looking for the perfect gift for a chocolate loving person? Look no further – this delicious Belgian chocolate is the ultimate personalised gift! The photo pralines printed with your photo are made of delicious milk chocolate and a layer of white chocolate. The chocolate with texts have letters of milk chocolate and icons and spaces made of dark and white chocolate. And to all of you chocoholics out there, treat yourself to a little bit of luxury and order your personalised chocolate product now!
We hope you found a suitable gift for your valentine. Didn't find it in our post? Then there are lots more exciting products on our web store here. You'll always find the latest offers there too!