It's time to get Christmas crafting with us again! This time we're making these adorable Christmas tree decorations with wooden blocks, some glue, and photos (of course). A super-simple DIY Christmas decoration that the whole family can help with. We also give you tips on how to create other easy to make Christmas decorations to have a tree full of memories 🎄. Watch the DIY video below or follow our step-by-step guide here in the blog.
What you'll need:
Wooden blocks
Screw eyes
String
Scissors
Glue
Acrylic sealer
Screwdriver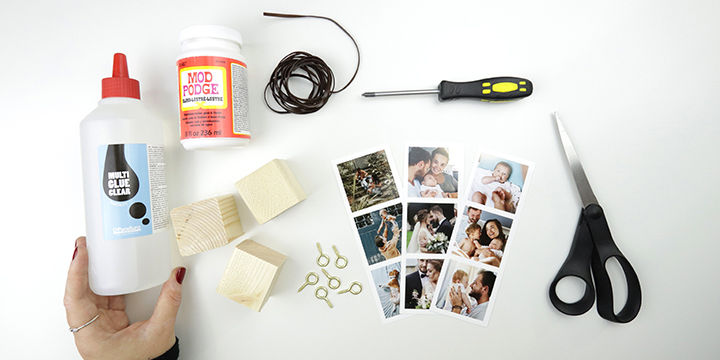 What to do:
1. Cut out the Photos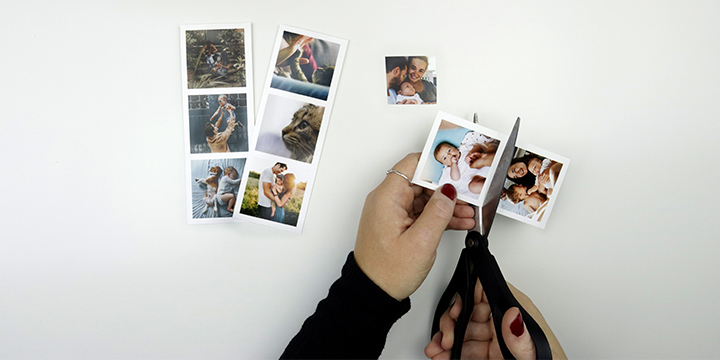 To create this Christmas decoration, start by cutting out each individual picture from the photo strips. Use wooden blocks 45 × 45 × 45 mm in size, which is the perfect size for the photo strip pictures. However, you may need to cut a little from the image itself. It's best to cut a little at a time for best results.
2. Glue the photos onto the wooden blocks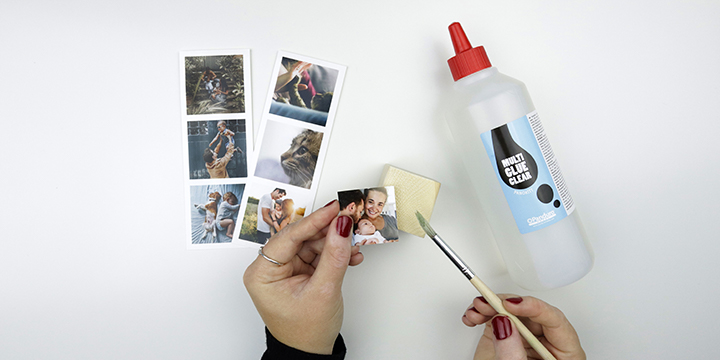 Now glue your pictures to the wooden block. Use a good multi-purpose glue. Remember to allow it to dry thoroughly before proceeding to the next step. Your Christmas decorations are starting to take shape!
3. Apply a coat of acrylic sealer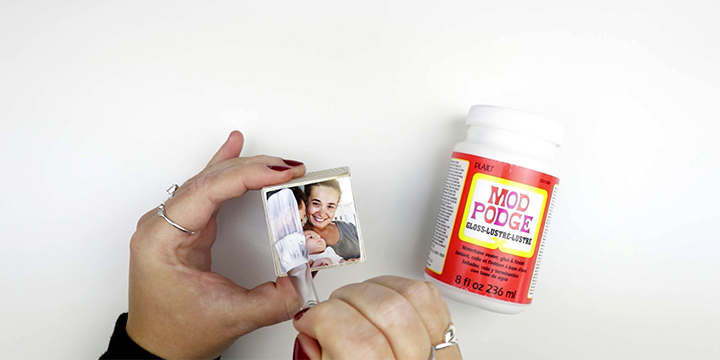 Now it's time to apply a coat of acrylic sealer (like Mod Podge). This is so that your photo will be better attached to the wooden block and gives it a protective layer for a more durable Christmas decoration. Paint with a soft brush and let it dry for about two hours. It is white when you put it on but becomes transparent when it dries.
5. Tie the string through the loop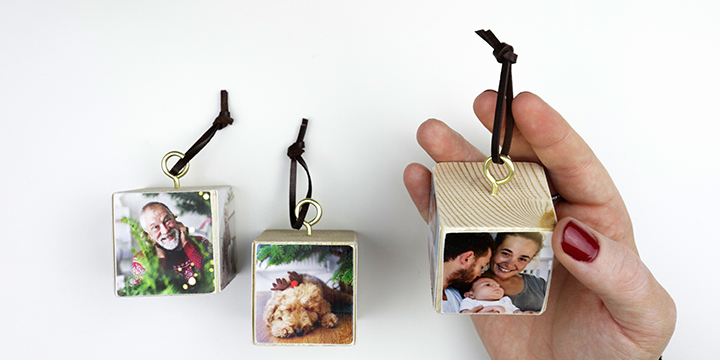 Finally, tie the string to the screw loop. We used a leather band for a rustic feel, but you can use any type of string as long as it can be tied without the knot slipping out. Then, just hang them up in the Christmas tree and wait for Santa to come!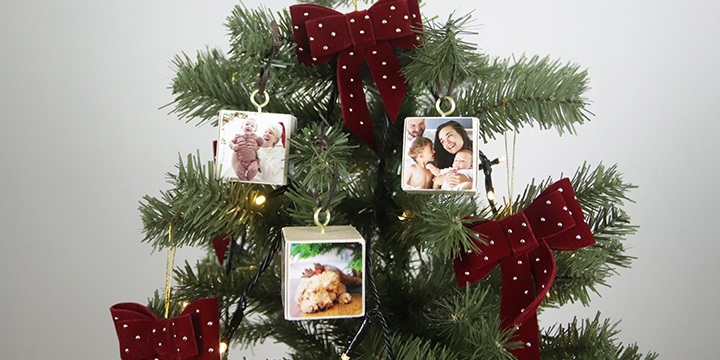 Other ways to decorate the Christmas tree with your pictures!
Want to see more Christmas crafts ideas? Why not follow our youtube channel and subscribe to the blog.
We love to see what you've done with your photos. Feel free to tag us on Instagram @smartphoto.co.uk or use #mysmartphoto.
Good luck with your crafting!