In part 1 of the blogpost on personalised wish leaves, you learned what kind of wishes you can ask your guests to write down, depending on the occasion for the party. In part 2, you'll find a whole lot of original ideas for stylish ways to collect and display the completed wish leaves.
Step 3. Get more out of your wish leaves!
Your wish leaves are filled in and that's it? Not so fast! The possibilities for continuing to enjoy your wish leaves for a little longer are endless. Below, you'll find some ideas on how to use them to help decorate your party venue.
Create a wishing line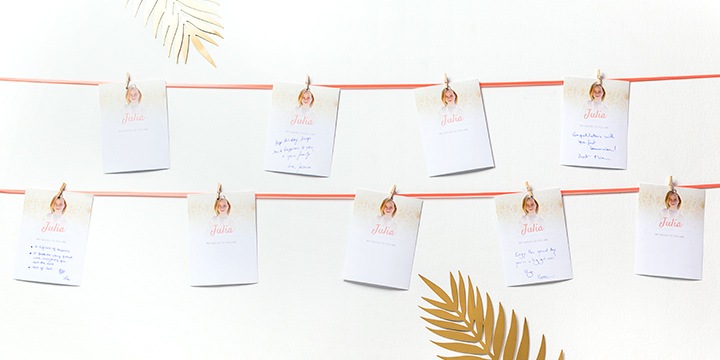 Invite all your guests to attach their wish leaves with wooden clothespins to a ribbon that you've hung up, creating a wishing line to decorate the room.
Of course, you could also use colourful pieces of washi tape instead of clothespins.
Wishing rack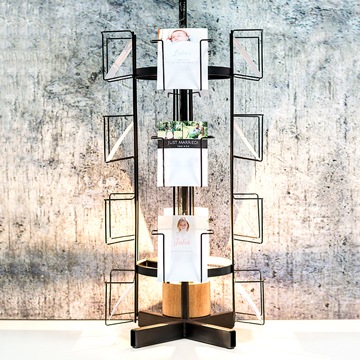 Have you picked up an old card rack second-hand or discovered a cute rack in the extensive range available online? Perfect! A card rack of this type is perfect for collecting all the wish leaves in a truly original way. Place a small desk lamp in or behind it to create a light effect and instantly turn it into a decorative showpiece for your party.
Baby shower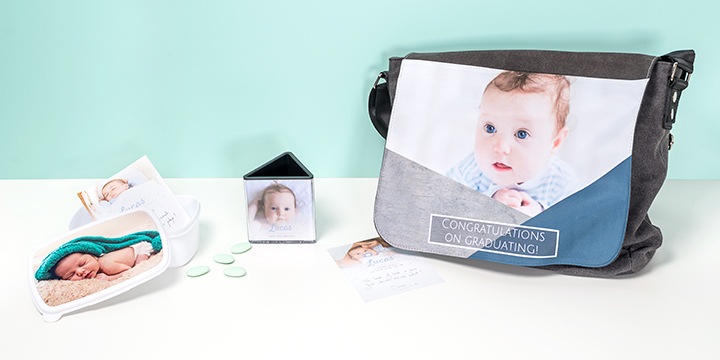 Continuing with the idea of new baby messages (see part 1): accompany the wishes for the child's 6th, 12th and 18th birthdays with a gift appropriate to that age.
For example:
Age 6: a cute lunchbox for kids
Age 12: a pen holder for the first day of middle school
Age 18: a shoulder bag to stay organised, just like a responsible adult!
A wishing wall for wedding wishes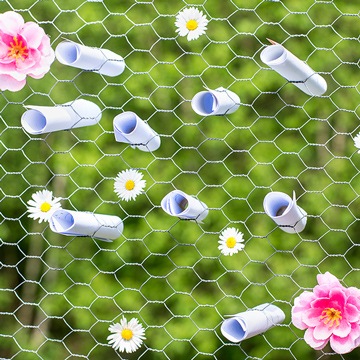 Would you like to keep the wedding wishes a secret for a little while longer? Then you can create a wishing wall full of envelopes. That way, each of the guests can neatly tuck his/her wish leaf into one of the envelopes and, when the party's over, you can take your time to read them in private.
You can also create your wishing wall with some chicken wire and a wooden frame. Your guests can roll their wish leaves up and then poke them through the weave of the chicken wire. Original and pretty!
Wishing jar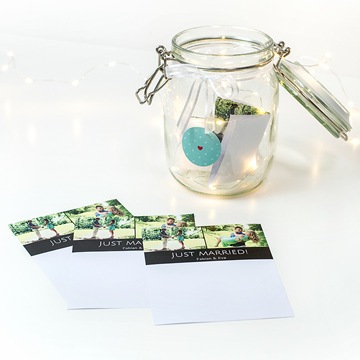 What's totally hip right now are wishing jars. Place the wishing jars on your party table so that all the guests can easily fill in their wish leaves and drop them in. To brighten up your jar, you can stick these hip labels on the lid or side of the jar. A creative concept and original decorations for the tables.
Wishing tree
What this list of ideas naturally couldn't be without is a wishing tree! Are you holding a kids birthday party in the garden? Have your guests hang all the wish leaves on the branches of your tree to create a wishing tree. It's bound to make all your wishes come true! 🙂
But of course you don't necessarily have to hang the wish leaves from the branches of the tree. Why not try something different and wind a rope or some Christmas lights around the tree trunk to hang the wish leaves from.
Step 4. Wish leaves: a fun souvenir for later!
Party's over, time to get rid of the wish leaves? Certainly not! The wish leaves-party goes on.
Wishing album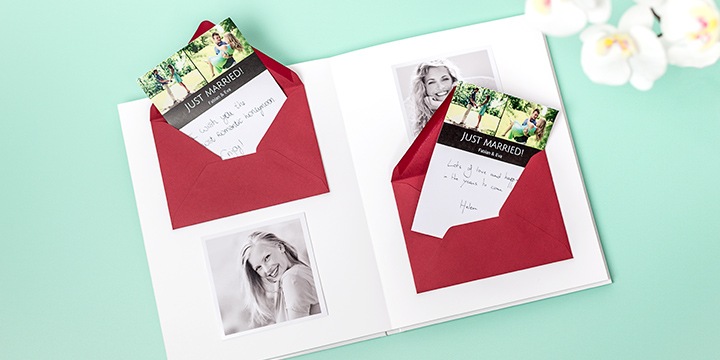 Just like the party pictures, the wish leaves that your guests write at the party make a great keepsake afterwards. Why not stick them in the photo book you create for your party, scattered here and there between the photos? If you have an individual photo of each guest, you can make a fun combination with a print of each one next to their personal wish leaf.
Time capsule full of wishes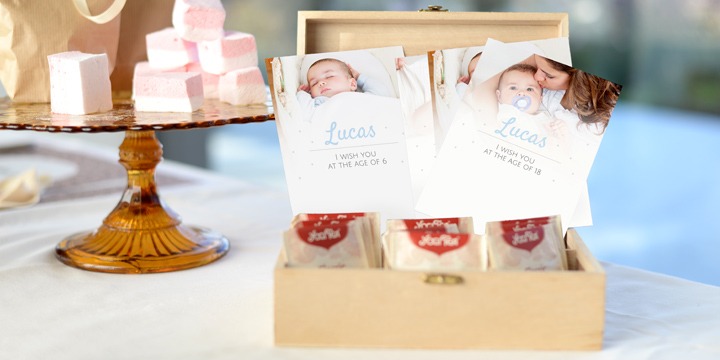 Place all the wish leaves in a jam jar or wooden box, seal it tightly and bury it somewhere in the garden. After 10 years have passed, you can dig it up and read the wishes, and find out which ones have already come true. A real time capsule, in other words!
Message in a bottle
But it can be even more adventurous! Place all the wish leaves, together with your contact details, in a glass bottle and toss it in the sea. Who knows, maybe your bottle of wishes will be discovered somewhere far away and you'll be contacted by a cool, interesting person from England, or maybe Portugal!
Jewelry box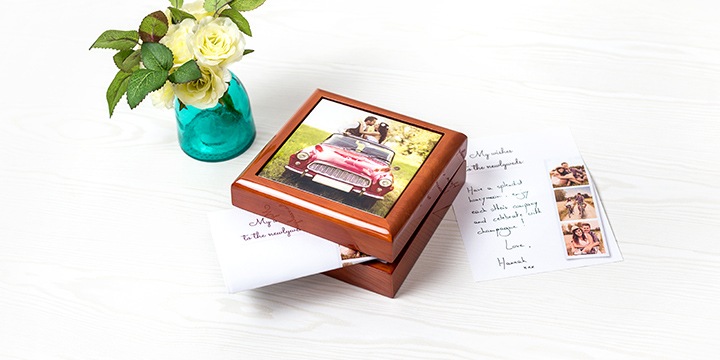 But perhaps the idea of having to wait years to get to reread your wish leaves, if you ever get to see them again at all, isn't for you? Then you can put them all in a jewelry box with your wedding photo on the cover and just open it whenever you feel like reading a wish.
Will the wish leaves actually help you make all the wishes come true? Who knows 😉