The current party trend is personalised wish leaves on which guests can write sweet sentiments or funny messages for the guest of honour. Not only do they make a fun activity at the party itself, but what's more, they make a beautiful souvenir afterwards. Choose your favourite topic and come up with an original question for you guests. Are you short on inspiration for what to ask your guests on the wish leaves? We'll give an overview of all the steps, tips and tricks to make it a big success!
Step 1. Stylish wish leaves for a stylish party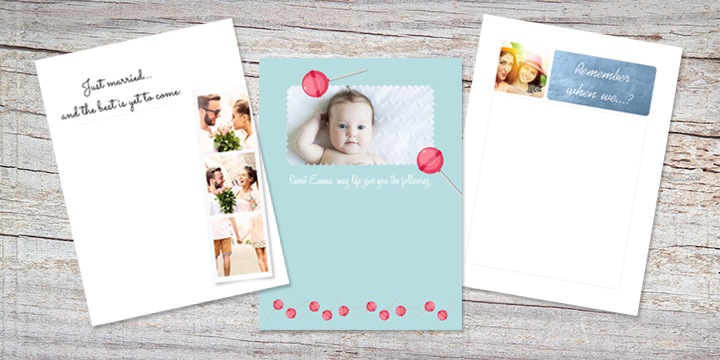 Provide wish leaves that fit with the overall concept for your party: a colourful kids' party, a romantic wedding or a trendy birthday party … Choose a design that matches your style and give your party an all-over theme. Here are a few examples:
Step 2. Unexpected messages
But what exactly should you ask your guests to write down? The more original the question, the more fun it will be to answer it, of course. So do your best – according to the occasion for the party – to be as witty as possible. That way, you'll inspire your friends and family to get creative with their answers and you'll get more than just a simple 'happy birthday' or 'congratulations'.
Baby shower: future wishes from the past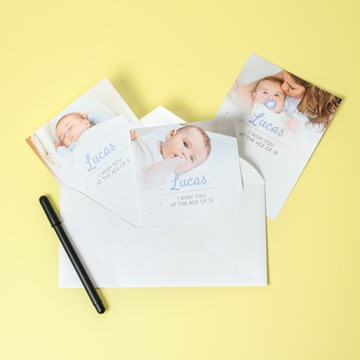 When the baby is born, enclose three separate wish leaves in the envelope with the birth announcement. Each page is designated for a certain age: 6 years old, 12 years old and 18 years old. Ask the guests to write down a wonderful wish for the child at each of these ages. At the baby shower, you can then provide three baskets in which all the new baby wishes can be collected per age (see part 2).
Save these new baby wishes in a safe place and present them on your child's birthday when he or she turns 6, 12 and 18. It's a wish for the future, straight from the past!
Wedding anniversary: tips from the experts
30th anniversary: this jubilee is a milestone worth celebrating! And it's also the ideal occasion to get some tips from the seasoned experts. Ask your guests how they have managed to stay happily married and what they recommend for smooth sailing in the next years.
A wish for me, a wish for you
Ask the guest what he would like to have accomplished in the next 10 years. Ask him to write it down and below it, a variation that he would wish for you.
Example:
For myself: I wish that in 10 years, I would have my own house in the country.
For you: I wish you a charming apartment in the city, since I know how much you love the excitement of city life.
Remember when we …?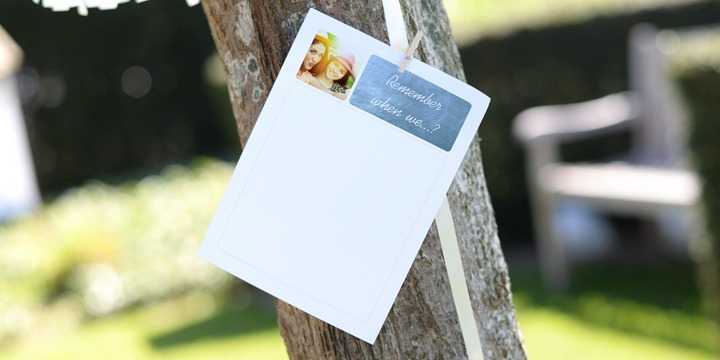 Aside from wishes, you can also write down treasured memories. Funny moments you've shared, exotic travels or citytrips, cultural excursions, childhood events … It's the perfect way – and bound to be a little bit embarrassing – to bring back old memories.
Phone book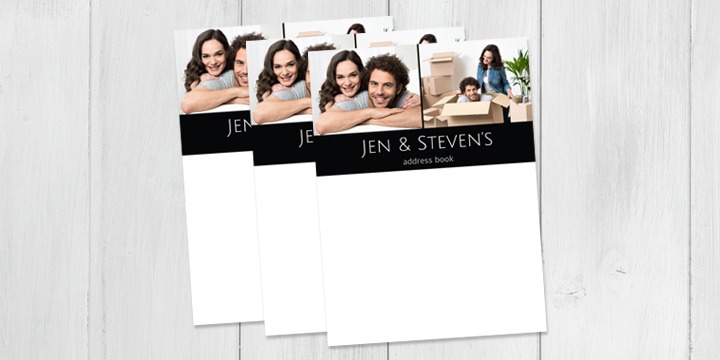 Are you and your boyfriend moving in together, and are you planning a fabulous housewarming party? Why not combine the fun with the practical, and ask your guests to write down their address and telephone number on their wish leaves. That's a handy way to create a phone book for yourself!
Curious to read more? Next week in part 2, read about the fun things you can do once the wish leaves have been filled in.