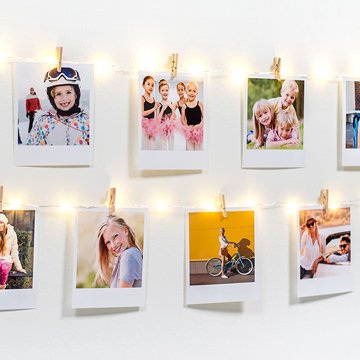 Party time! Fun time, hooray!! Enjoying fine food, surrounded by good company, a lively atmosphere, without a care in the world … Whether it's a birthday party, a garden party, a housewarming, a jubilee or just a summer barbecue: everybody loves getting invitations! But organising the party is a different story altogether. Usually, preparing for the party is nerve wracking for the host. Not only does he or she want to have it well organised, but adding original party decorations can be a challenge as well.
And often party decorations stay pretty dull: bunches of balloons on the wall, coloured napkins and some flowers on the table. Which is a shame, because with just a few small additions to the decoration you can already add a personal touch to the event. For example, think about fun tabletop accessories, wall decorations with photos of your friends or an original way of collecting gifts. Your guests are sure to remember not just the company and the good food, but these extra touches as well.
Are you organising a party soon and already getting nervous? You can save yourself a lot of mental effort by using the tips for party decorations below, for a guaranteed memorable event!
1. Friends on canvas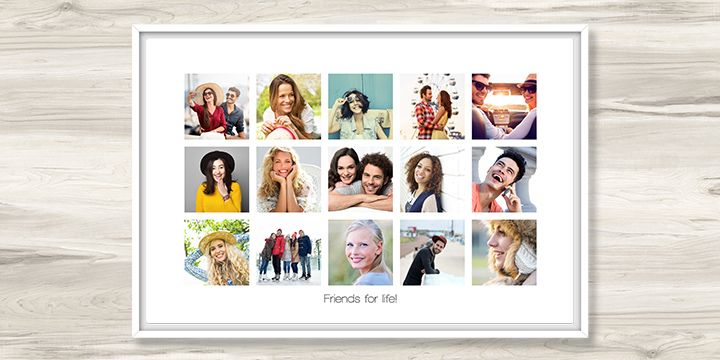 Collect photos of the guests (taken from social media or from a previous party) and create a collage with them on canvas. You can choose whether to make it a silly collage with everyone hamming it up, or keep it classy with everyone looking their best. It will be an attention-getter at your party and a great addition to your wall decor afterwards.
2. Gift decorations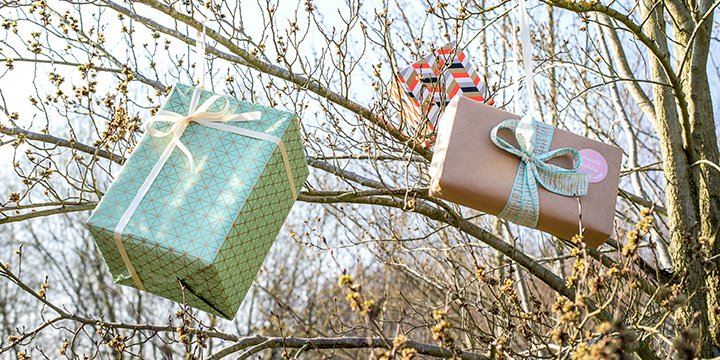 Turn the gifts you receive into a work of art before you even open them. If you're giving a garden party, you can hang them on ribbons from a tree (decorated with Christmas lights) or from the chairs. If the party is indoors, you can artfully hang them from a curtain rod or banister.
3. Unexpected riddles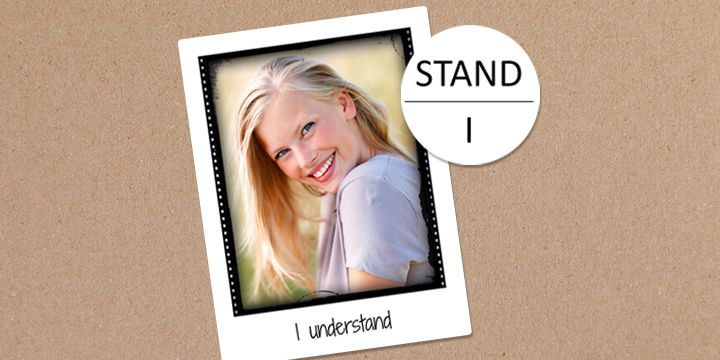 Taking that last tip a step further, you can also play a game with the gifts. Create little gift wrapping stickers in advance with droodles* or riddles and stick them in different locations around the house. Then give each of your guests a retro sticker with their name and an answer to one of the riddles, and stick this sticker on the gift. Only once the guest has found the riddle that matches his or her gift, is the host allowed to open it.
*You can find plenty of inspiration for droodles on the internet.
4. Outdoor banner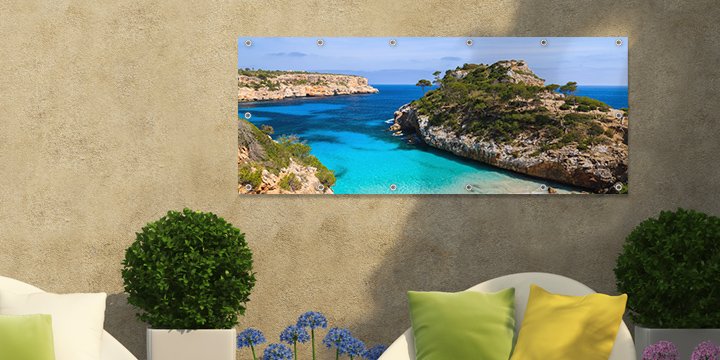 A garden party calls for garden ornaments. And if possible, party decorations that can remain in place afterwards. Use a big outdoor banner to transform your garden into a field of lavender in Provence, a country meadow with grazing cows, or a sultry sunset on an exotic beach. If you have a special theme for your party, then you can coordinate other decorative elements with the banner. That way, you'll have a unified atmosphere for the whole event.
5. Happy photo garland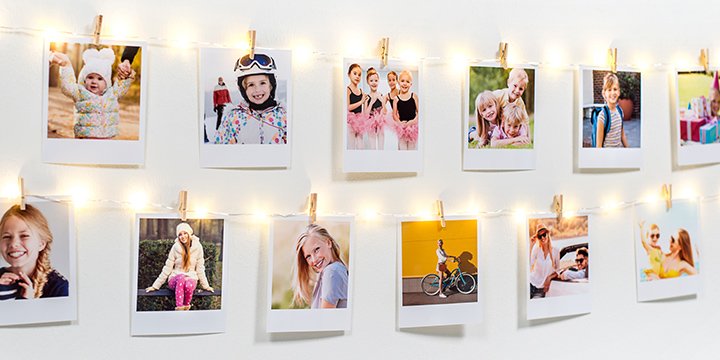 It doesn't have to be Christmas to get out your festive lights. Hang the Christmas lights between two points in your living room or garden and use clothes pins to attach retro prints connected with the occasion for the party. For example, if you are having a birthday party, you could hang one photo for each year of your life, arranged chronologically. It's bound to melt a few hearts 🙂
You can also celebrate a jubilee in the same way, with milestones from your relationship, from the early days, your firsts trip together, wedding, the births of the children …
6. Photo trees as table decorations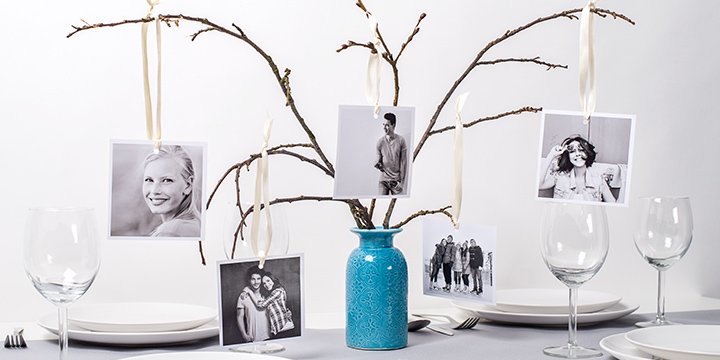 These photo trees are very easy to make yourself and are the perfect table decorations and conversation pieces. Take some branches, use a hole-punch to make holes in some retro prints or black and white pictures and tie them to the branches with ribbons. You can choose either photos that match the theme of the party or surprise guests with photos of themselves.
7. Menu placemats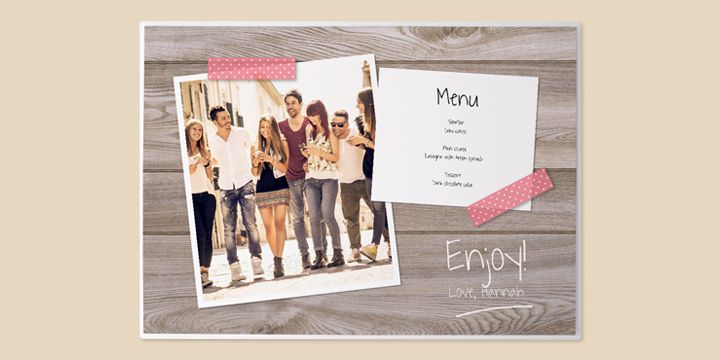 Something you've probably seen at restaurants, but is easy to make your own: placemats displaying the menu. If you don't want to give everything away and want to surprise your guests, you can describe the different courses in an amusing, mysterious way. For example, buried treasure (potatoes), a pink swimmer (salmon), green ping-pong balls (brussels sprouts) …
8. Say it with flowers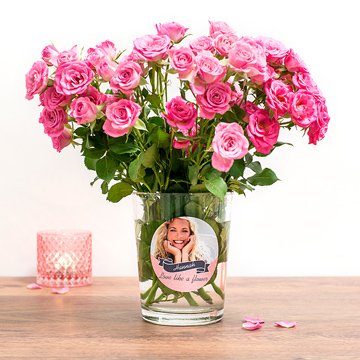 It's always a good idea to brighten up your table with flowers. But displaying some flowers on your table in an original vase is an even better idea! Find a few pretty vases and choose a design for food labels that matches the theme of your party: festive, romantic, classic… You can also add photos of your guests or of yourself for a personal touch.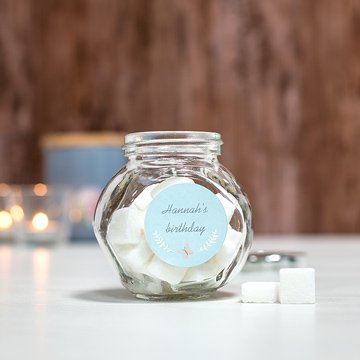 You can use the same idea to decorate sugar bowls for when you serve coffee. On the label indicate the contents of the dish (white sugar, instant coffee, salt…) and that way, you'll have handy containers as keepsakes afterwards.
9. Original napkin stickers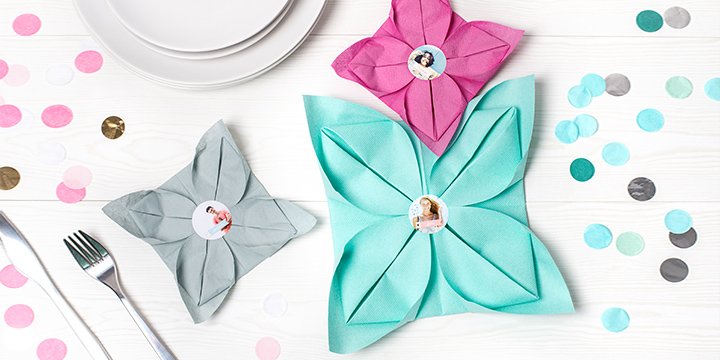 Fold the napkins into creative shapes and finish with a napkin sticker. If you want to save some time by using the same sticker for everyone, then the napkin stickers are perfect. These 24 stickers are all identical. On the other hand, if you'd prefer to make it original by giving each guest a different sticker, with a photo of the person or symbols that are appropriate to the occasion, then you can use the gift wrapping stickers. These allow you to design 24 different stickers.
The secret to your party's success is not just the enthusiasm of the guests. An original setting is at least equally important. And as the host, you are in a position to create it! Think of the theme, give free rein to your imagination and reflect the theme in every detail of the party decorations. A few personal elements with photos that match the occasion will add the finishing touch. Make it a beautiful party … and especially, don't forget to have fun yourself!