Here comes the autumn. The falling leaves are a sign that a new year is on the way, so it's that traditional time to create a new photo calendar and photo diary.
You probably already knew that with smartphoto you can create a personalised calendar or diary. But if you really want to impress your friends and family with your 2018 calendar, follow the tips below and this time, turn it into an original work of art with a special theme!
1. Dreamy calendar
Nature calendar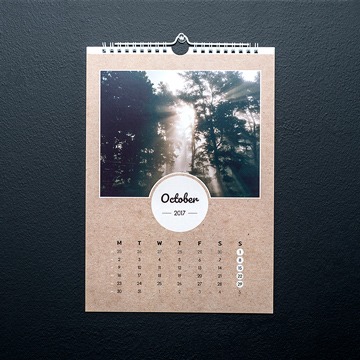 If you're the type that can't resist reaching for the camera every time you see a beautiful sunset, blossoming shrub or fluttering butterfly, you can make your photo calendar into a stunning nature calendar. That way you can stay organised while bringing a touch of nature into your interior.
Street photography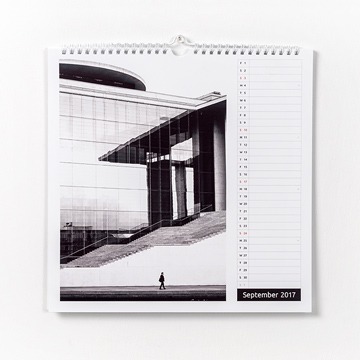 Of course, there's no law that says you have to use nature photos on your photo calendar to create a photographic tour de force. If you're a street or abstract photographer who captures those little day-to-day encounters, then you can group your photos per theme and focus on a different theme each month: cats, shoes, houses, unusual found objects, people in bizarre poses…
On the other hand, if photography isn't your strong suit, but you like the idea of creating an artistic calendar, you can take a look at the following websites where you'll find magnificent photos:
You should keep in mind that photos you find on the web may be subject to be copyright. But the collections on the websites above are in the public domain and freely available.
2. Social media calendar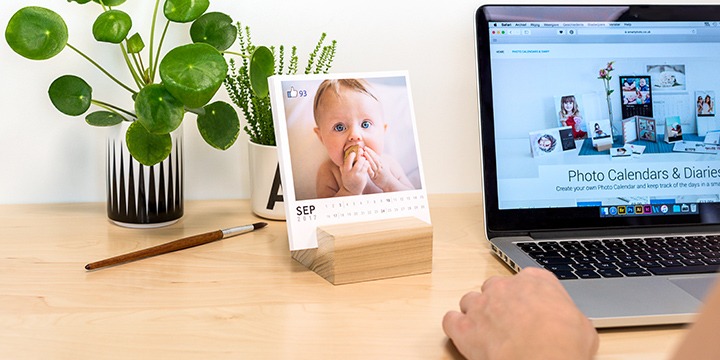 For the social media addicts among us who enthusiastically snap daily selfies, post funny baby photos or spontaneous family snapshots on Facebook or Instagram, introducing the social media calendar!
Determine which photos received the most likes in the past year, collect them in a separate file on your computer and sort them per month. Now fill your calendar design with the photos that you posted in the same month, last year.
The real die-hards can also include how many likes each photo got. To add text or illustrations to the photo, see the tip below.
3. A photo calendar with something to say
Philosophise freely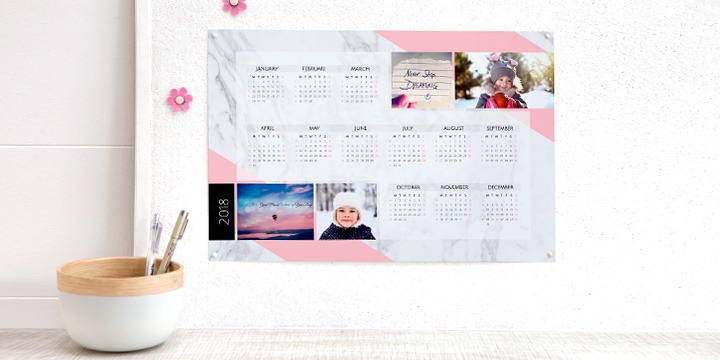 Philosophical types who would rather not be confronted with their selfies every day can create a calendar with inspirational quotes. Have a look at these sites where you can download public domain images with quotes or poems:
Photos with a message
And what's maybe even better is to jazz up your own photos with a title, proverb or motivational quote. A great website where you can do that is: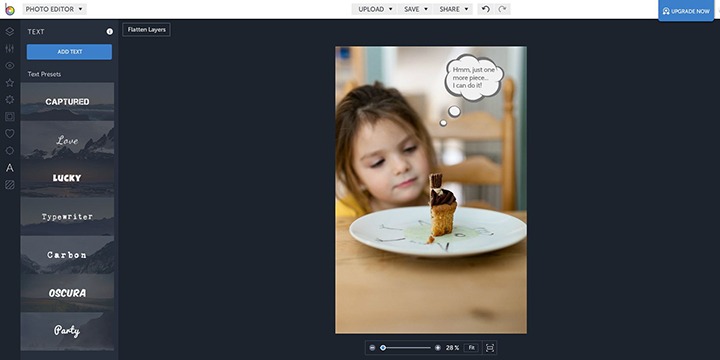 Write funny sayings in speech bubbles or combine different kinds of fonts and sizes for a modern effect. Here are a few examples: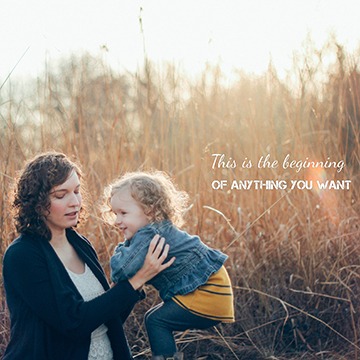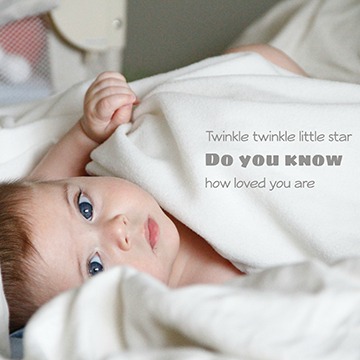 Photo calendar as a gift
If you give out photo calendars to the whole family, then you can include personal messages on the photos for grandmother, grandfather, godmother, godfather… In December, for example, don't forget a strategic message: 'Dear godfather, your presents are always the very best of all!'. That way, each month, when they flip to a new page, they'll get a big smile. 😉
4. Birthday calendar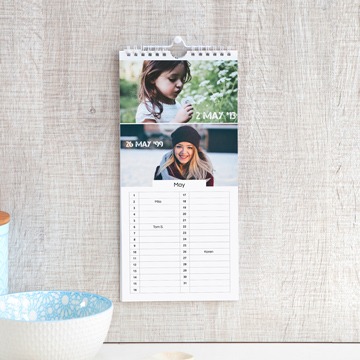 A birthday calendar is a calendar you can use for many years. So it's worth the effort to make it look good. For each month, include a photo of the most important people whose birthday it will be. As an extra touch (and a reminder), on the same website mentioned above www.befunky.com.
The birthday calendars from smartphoto have been given a smaller format this year, so that they can now fit conveniently in a guest bathroom or can be hung on a post in the kitchen.
5. At work
Mouse pad calendar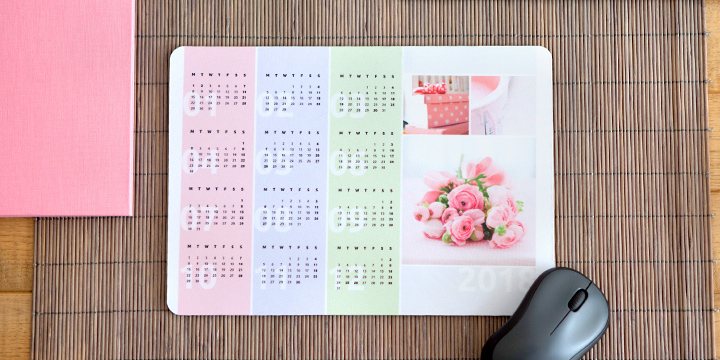 Not just in your kitchen, but also at work, a calendar can boost your mood. That's why smartphoto has recently begun offering a mouse pad calendar so that you'll not only always have the date, but your most beautiful memories ready at hand. Use pictures of your kids making funny faces and it will help you stay calm in the face of angry mails, or a sublime landscape from your fabulous trip, to help you daydream the stress away.
Desk calendar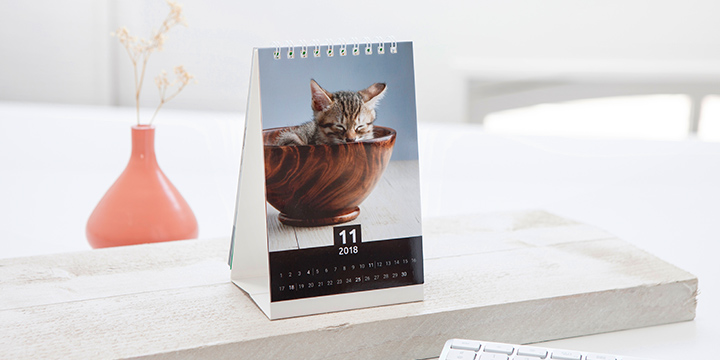 Of course for stress reduction at work, you can also always try the desk calendar. Choose from two formats: the standard desk calendar for those messy people who never have enough space on their desk or the big desk calendar for the neatniks among us. 🙂
6. Besties photo diary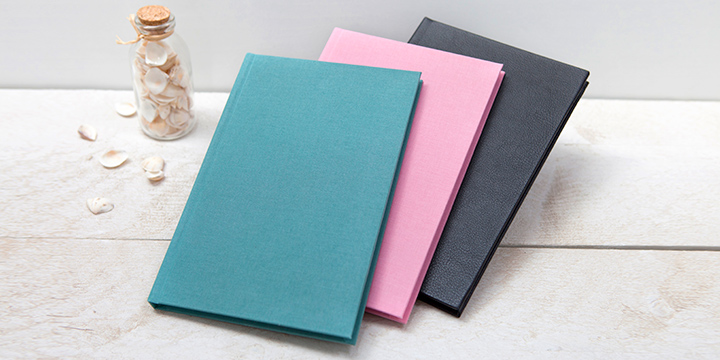 The above ideas can also be used in a photo diary. Make one for yourself and order an identical copy for your best friend. That way you can share great memories together, all year long. Smartphoto has also now added diaries with a coloured cover to the range (blue-green, pink or black) to make your besties-gift even prettier.
7. Letters with kids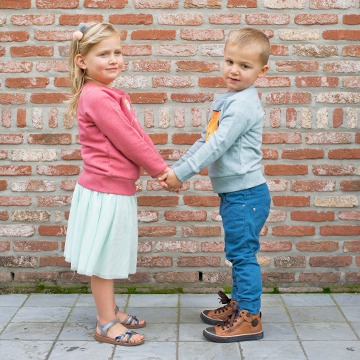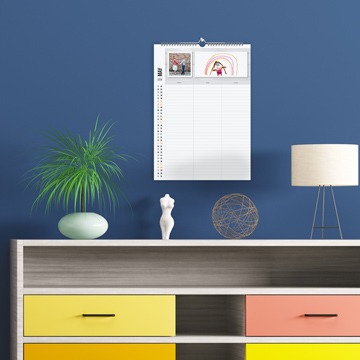 This is a fun idea for in the classroom: make a school calendar with photos of students posing in the shape of the first letter of the month. Ambitious teachers could also have the entire month portrayed. 🙂 It's a good exercise for children to practice letters and months and certainly an activity that will bring the class closer together.
Of course you can also create this calendar at home with your kids and combine it with holiday photos or scanned drawings.
8. Tips & tricks
For most of the photo calendars from smartphoto, per month you can choose between various layouts in the left-hand column. Drag the desired design onto your calendar and you're done!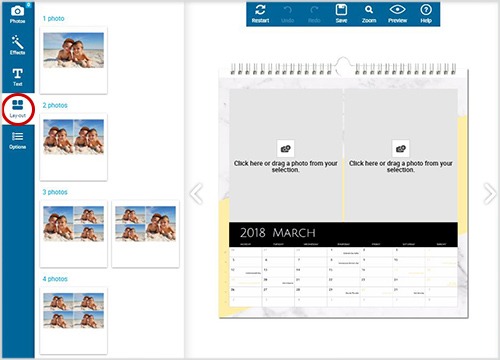 For each month, you can include photos that you took around the same time of year. That way, you can avoid having to look at beach photos in December and Christmas scenes in August.
Make sure that the resolution of your picture is high enough. Smartphoto will automatically check that when you're creating your product. A white triangle with an exclamation point is a warning that your photo will be blurry: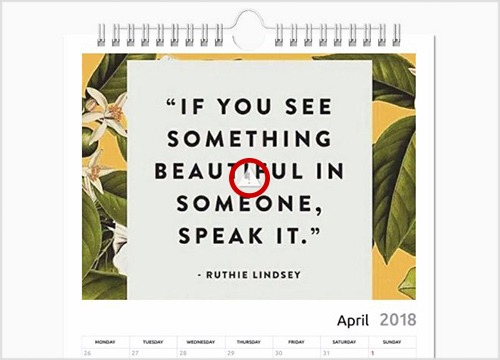 Photo diary: in the new 'cardboard' design (see photo), there is hidden space for notes under the photo zones. So, if you don't insert a photo here, you'll have extra room for notes.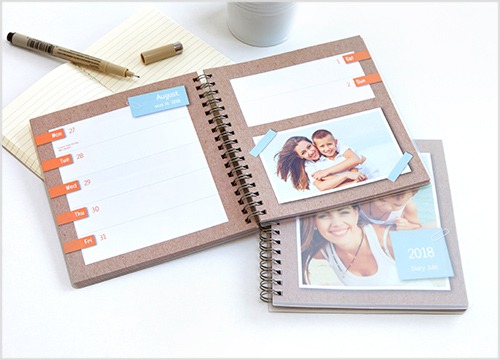 New Year's resolutions are an important part of a successful New Year. But as everyone knows, after a couple of months these good intentions have often already been forgotten. And then, fortunately, there's still that original photo calendar or photo diary that will be there for you, all year long!