Frequently Asked Questions: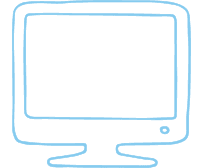 Before you order
Current news
Here you will find news and update for smartphoto
For your convenience we offer you home delivery with or without tracking number. Delivery to a collection point is temporarily unavailable.
User account questions
How do I create a smartphoto user account?
You can create your user account by registering your information here: (Register account)
Do I have to be logged in to order?
No, you do not need to be logged in to order, but as a registered customer you can enjoy the following benefits:
You can save your uploaded pictures to your user account. That way, your favourite pictures will be there the next time you want to create a product. You can then access them from any computer, tablet, or smartphone anytime.
You can save photo products you create and continue working on them later.
If you later find that you want another copy of your photo book, the book is already saved for you. You can easily log in and order the exact same book again.
Your account gives you access to an overview of your invoices, credits, and current smartbonus!
You can use your account to track the production of your order and see its status (in production, in transit, etc.)
As a registered customer you get loyalty points (smartbonus) with each order you make. These points are sent to your account every three months. That's right! We reward your loyalty with a bonus once a quarter! Read more about our loyalty program here.
Can I change my email address or the information on my account?
Yes you can! Log in to your user account and you can easily update your information under the heading 'My Tasks'. Remember that your email address is your username when you log in to your account, so be sure to use your updated email address the next time you log in if you change it.
Questions about photos
How do I upload photos?
You can easily upload your photos directly at smartphoto.co.uk using our simple user interface. You don't need to install any other programs. You can also save your pictures to your user account by uploading them to 'My Folders' (images are not saved if you upload them directly for a product). However, please note that smartphoto does not provide permanent storage for your images. We therefore recommend that you always have your images saved locally on your device or through an external image storage provider. Contact our Customer Service team for more information.
What sizes are available for my photos?
You can order images in different sizes and formats, including 'Supreme Pictures', 'Supreme Flex Pictures', 'Retro Pictures', and 'Square Pictures'. All the formats and sizes for prints can be found here: Format & Size
A quick guide to photo printing sizes
Your photos can be printed in following sizes: 9, 10, 11, and 13. These numbers represent the length of the shorter side of the photo in cm. Thus, the length of your image will vary depending on its proportions. For example, size 10 can be between 10 x 10 cm to 10 x 18 cm. In this instance, the image is customised to show everything in your image file and will not be cropped. This default option is called 'Supreme Flex' because the image length varies depending on your image size.
If you want your pictures to be all the same size, e.g., 10 x 15 cm, click the "Shape" option above the pictures from 'Supreme Flex' to 'Size 2:3 (Supreme)'. Your pictures will then be cropped to fit the new format. By clicking on the pen icon you can edit the image and choose which part is to be cropped so that nothing you want to keep is lost. Please note that 2:3 is the traditional aspect ratio for photographs.
Note that, in digital photography, the aspect ratio is different for different camera types. The default setting for a compact digital camera is 4:3. However, digital SLR cameras usually have the 3:2 aspect ratio as the default setting. You can find out how to change the aspect ratio setting on your digital camera from the user manual or the manufacturer's website.
Finally, because of the wealth of options available to you, it is very important that you look through your pictures carefully to make sure they're all in the format you want before completing your order.
Do you want to read more about aspect ration click here.
Can I save an ongoing product/project and continue it at a later date?
Yes, you can save a product any time if you are logged in to your user account. When you want to continue creating/editing that particular product, you will find it under the tab"My Products"tab.
Will my photos be automatically enhanced?
At smartphoto, all images are automatically corrected before development for best results. However, you can choose to disable image enhancement in your smartphoto account under "My Details/My Settings".
Please keep in mind that when you disable image enhancement, all generated images and photo products in the current cart will be printed without image enhancement.
You should turn off image enhancement for>
Images you have already edited
Photos created by a professional photographer
Pictures taken with an advanced camera system
How is my order dispatched?
How is my order dispatched?
In the shopping basket you can choose either a non-traceable delivery sent as a letter without tracking information or a traceable delivery with tracking number.
Delivery address - without track & trace
When your order is completed in our production, it is dispatched as a non-traceable letter with Royal Mail who have a transit time of about 3-6 business days. We dispatch your order to the address you've provided upon placing the order. Should you or the recipient not be available at the address and the parcel doesn't fit in the letterbox, then it will be delivered to your nearest post office who then send you notice of this.
Collect Point - with tracking number, delivery within 2 working days of dispatch
When your order has been completed in our production and is ready for dispatch it will be sent with UPS to the pick up point that you have selected in the shopping basket. The transit time is 2 working days and you can follow your order with a tracking number on its way to the selected Pick-up point.
Questions about promo codes
I have received a promo code. How do I use the code to get a discount?
In the Shopping Cart, enter the promo code in the field 'Enter Promo Code' then click 'Apply Code' to activate it. You cannot combine two different codes/offers in the same order. smartphoto does not accept responsibility for improperly used offer codes after the purchase has been completed. For more information regarding our offer codes, see our Terms and Conditions.
What should I do if the promo code does not work?
Each promo code only works under certain conditions. Offer codes apply only to the products and quantities specified in the current deal. Each code also applies only for a limited time. Some codes are only for new customers or can only be used once. You will find all the necessary information about your particular promo code at the bottom of the news email, web feature, or advert in which it is featured. In case of problems, always contact Customer Service before ordering.
I have received multiple codes. Can I combine them in the same order?
No, it is not possible to use more than one promo code in the same order.
Questions about payment
How can I pay for my order?
You can pay by Visa, Mastercard, PayPal or pre-payment.
All information about our payment options is available here: Payment Info
Is my payment secure?
All data is transmitted a high encryption level using the Ayden payment system to ensure a secure transaction. Your credit card information is not stored on our servers unless you actively choose to save your information on the page. We guarantee 100% secure payment. You can find more information on the Adyen system here.www.adyen.com.
To consider
For best results, what is required of my digital image files?
In order to get the best results for the product you order, we need your image file in .jpg or .png format. The resolution should be as high as possible without the file size exceeding 39.5 MB.
How will I know that the resolution is good enough?
If the image resolution is not good enough, our software will let you know by showing a warning sign on your image (a red triangle with an exclamation mark). This means that your image may be blurred and/or pixelated for the size and/or product you have chosen. To remedy this, you may need to reduce the size of the product/image or upload a higher-resolution image file. If you have cropped your image, it may be cropped too much. Unfortunately, you cannot increase the resolution of an image once it is uploaded to our website. You can order your product even if you receive a warning about the resolution, but if you do so you have no warranty.
Photo
Minimum resolution
Height (in Pixels)
Width (in Pixels)
9 x 12/13 cm
768
1152
10 x 14/15 cm
768
1152
11 x 15/17 cm
845
1268
13 x 17/19 cm
900
1350
Canvas, Poster & Collage
Minimum resolution
Height (in Pixels)
Width (in Pixels)
20 x 27/30 cm
709
1063
30 x 40 cm
992
1321
40 x 40/53/60 cm
1134
1701
50 x 66/70 cm
1417
1983
60 x 80/90 cm
1701
2251
70 x 93/105 cm
1984
2976
80 x 106/120 cm
2268
3402
90 x 120 cm
2551
3402
Is there a margin not shown in the preview?
A small 3 mm margin is needed when you create your product. However, it is added automatically and not displayed in the preview. Please keep this in mind when placing your image on the product you want to order.
Technical issues
I got an error message! What should I do?
Have you encountered a technical problem on our website? To find a solution to the problem, you should take a screenshot (a picture of your screen with the error message visible) and mail it to our Customer Service team at: contact@smartphoto.co.uk
Please provide the following information in the mail:
Do you use a computer or smartphone?
If you use a smartphone, is it an iPhone or an Android phone?
If you are using a computer, which browser do you use (e.g., Firefox, Safari, Chrome)?
Where did the error occur? What were you trying to do when you got the error message?
Tip: If you are using a computer, try using another browser. This solves most problems.
We recommend Google Chrome.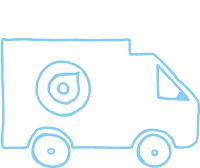 After your order
Can I change an order?
Can I change or cancel an order that I have already confirmed and submitted?
Unfortunately, it is not possible to change or cancel an order once it is confirmed. As soon as you have clicked in the order button, the production of your order begins. However, if you have detected an error in your order, you can make a new one at no extra cost (always contact our Customer Service team before making a new order). You can read more about our unique smartpromise here
I forgot to enter my promo code/the promo code did not work. Can I add the code afterwards?
Unfortunately, we are unable to add promo codes and discounts once an order is confirmed. Once you have placed your order, your order is sent digitally to our production facility and its manufacture begins immediately, which means your order is locked into our system at the price agreed.
If you have any problems with our promo codes, please contact us before confirming your order and we will assist you.
Shipping and delivery questions
How long will it be until I receive my product?
Production time and delivery time are always considered separately. Different products take different periods of time to manufacture. More information on production and delivery times can be found for each product by clicking on 'Delivery' on the product page. You can also read about delivery times here
What are your shipping costs and how are they calculated?
We have divided the shipping costs into different shipping categories depending on product type and the number of products in the same order.
If you order products from different shipping categories in the same order, you pay only the shipping from the highest shipping category. For example, if you order 50 regular photos (shipping category 1) that cost £5.00 in postage and, at the same time, you order two mugs (shipping category 2) that cost £6.90 in postage, you only pay the postage for the mugs because they have the highest postage. If this sounds a bit complicated, don't worry!
You can see the exact shipping cost throughout the entire ordering process before completing your purchase.
You can also find the freight table in our price list here:
Smartphoto always makes sure that you pay accurate shipping and VAT when you confirm your order. Should you receive an email / sms that appears legitimate from Royal Mail or another company that requires payment for delivery, we ask you to ignore this false request and not pay anything extra

Our partners, suppliers or Smartphoto, never send additional payment requests.
How do I know my order is on its way?
When your order is completed at our production facility, we send you an email confirming that your order is on its way.
Can I track my order?
Most orders are sent as letters or bulky letters without a tracking number and therefore cannot be location tracked. If your order can fit, it will be delivered through your mailbox. However, if the mail service finds that the delivery will not fit through your mailbox, you will receive a notification from your nearest delivery point.
Larger products, such as 40 x 60 cm canvas boards, are sent using tracking numbers. If you would like to know if your shipment has a tracking number, please contact Customer Service after your order has left our production facility.
Can I choose express delivery?
At present, we do not offer express delivery.
Will my order be sent in instalments?
If your order contains a mix of different products or is very large, it may be divided into different packages. We will then deliver each package as soon as its production is complete.
I have detected an error in my submitted order (spelling mistake, incorrect image/design, etc.). What can I do?
We cannot stop the production of an order once it is started. However, you can use our smartpromise. Wait for your product and then contact Customer Service for information about smartpromise..
My delivery has not arrived by the estimated date. Can I track the shipment?
Only large shipments with tracking numbers can be location tracked. The estimated dates we indicate when ordering are typically 95% accurate. If a shipment does not arrive on time, please contact our Customer Service team and we will check that everything is correct and undertake any action required.
Complaints
I'm not really satisfied with my product. Can I complain?
You are always entitled to inform us about a product that you are not satisfied with. Please contact the Customer Service team on how to proceed. We will always replace a genuinely faulty product with a new one.
My product was damaged in transit. What can I do?
If you have received a damaged product, please contact our Customer Service team immediately.
For the fastest handling of your case, take a picture of the damage and email it to us at: contact@smartphoto.co.uk. Enter your order number, a brief description of the damage, and a short explanation. We will then investigate the problem and resolve it in the best way possible.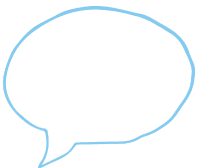 Other questions:
Other questions
How do I get in touch with your marketing department?
If you are a salesman and want to reach our marketing department, please contact them by email at: marknad@smartphoto.com
If your query applies to social media, please email at: collab@smartphoto.com
If you are a journalist and want to get in touch with the PR department, email at:press@smartphoto.com
I want to order a large amount of your products and wonder if you can offer a discount.
Please contact our Customer Service team by email and they will provide a customised quote based on our best available prices.