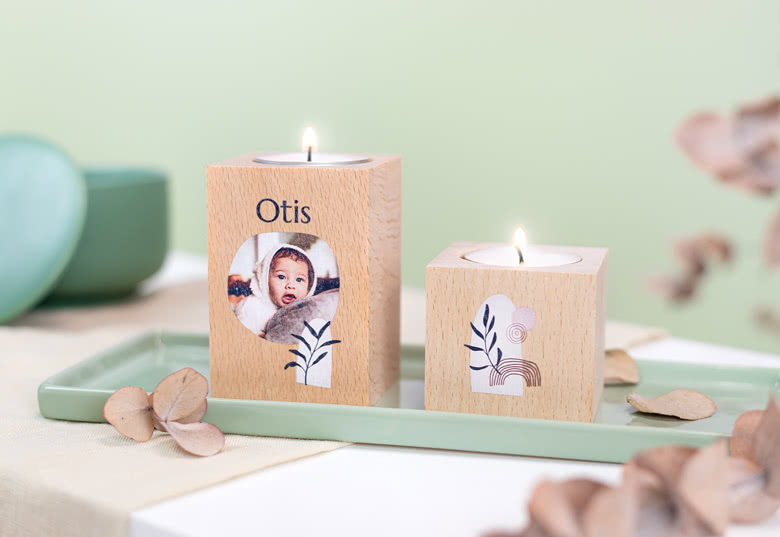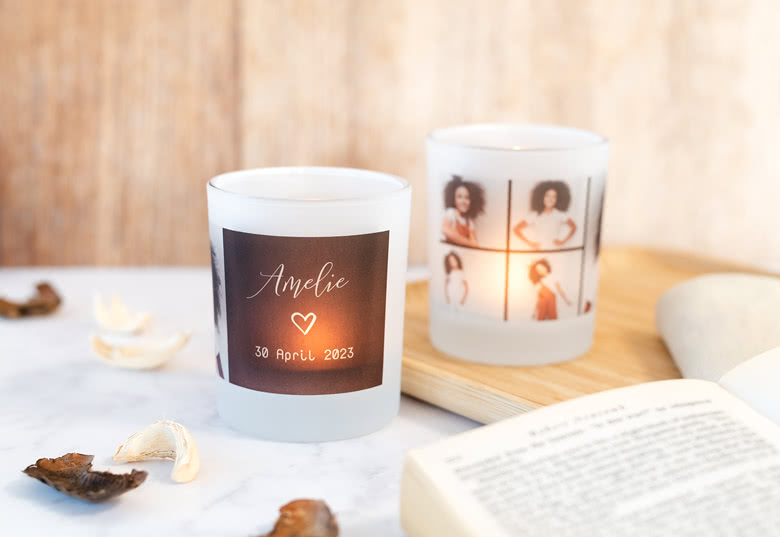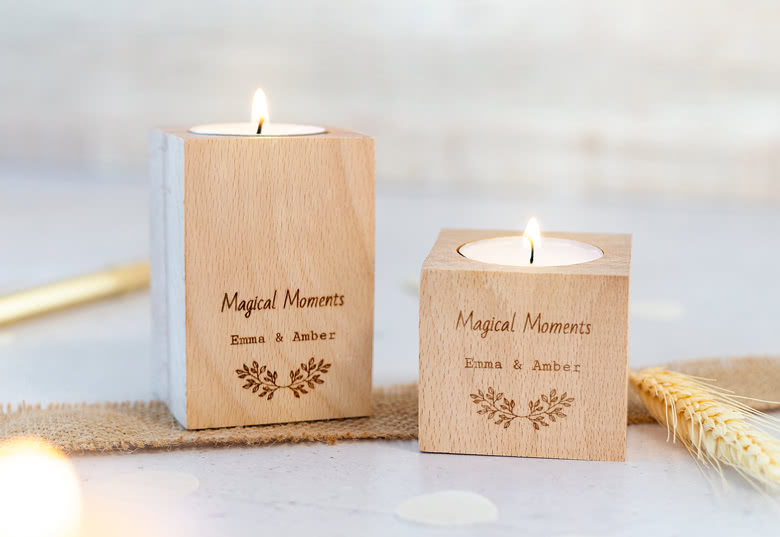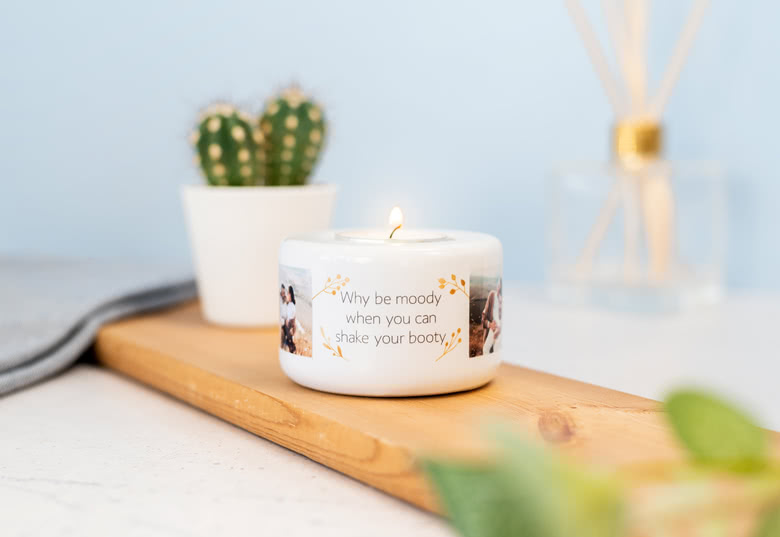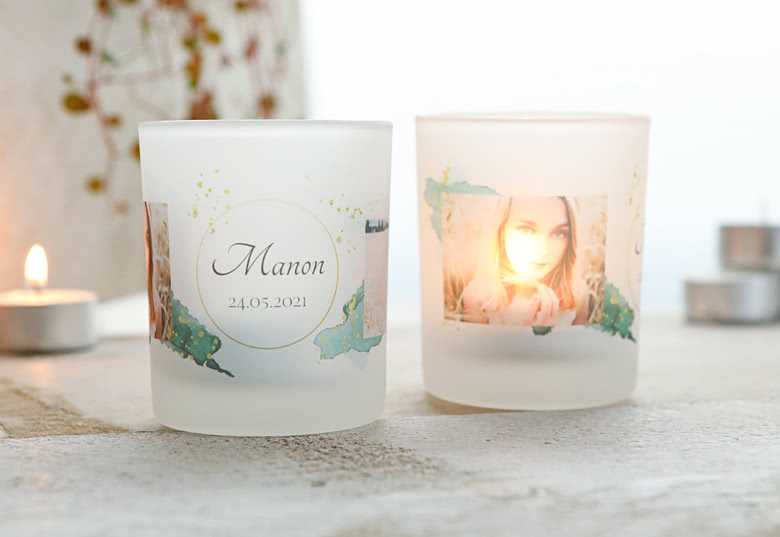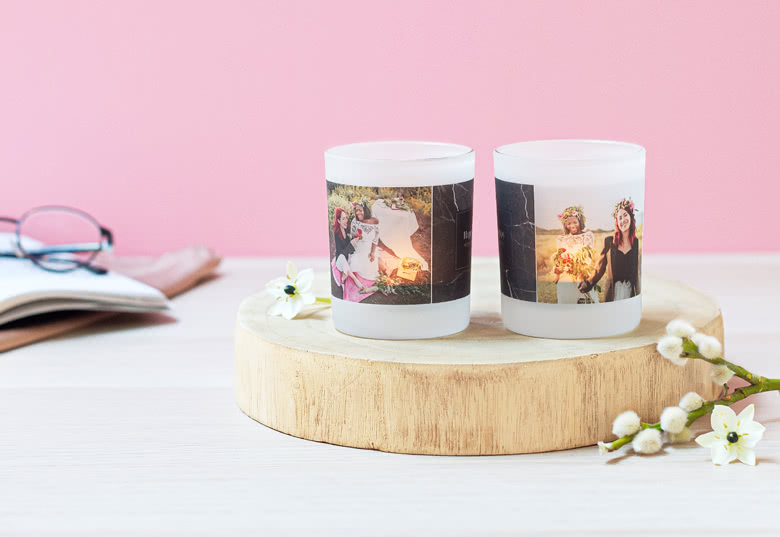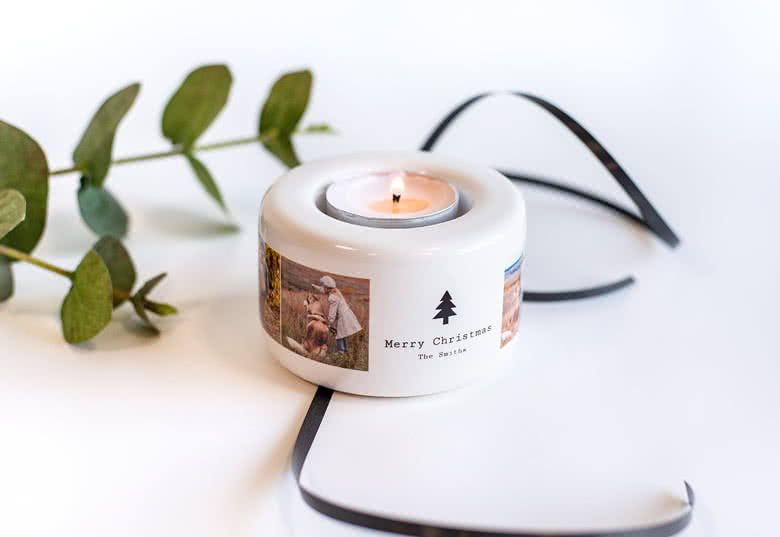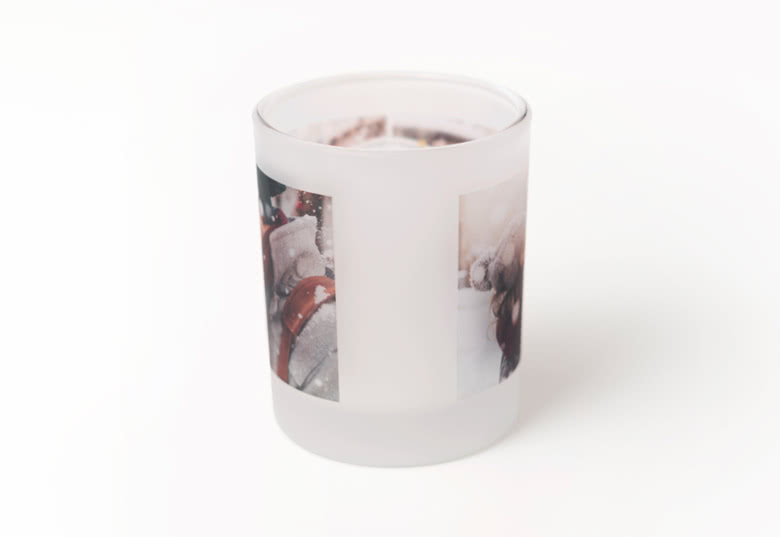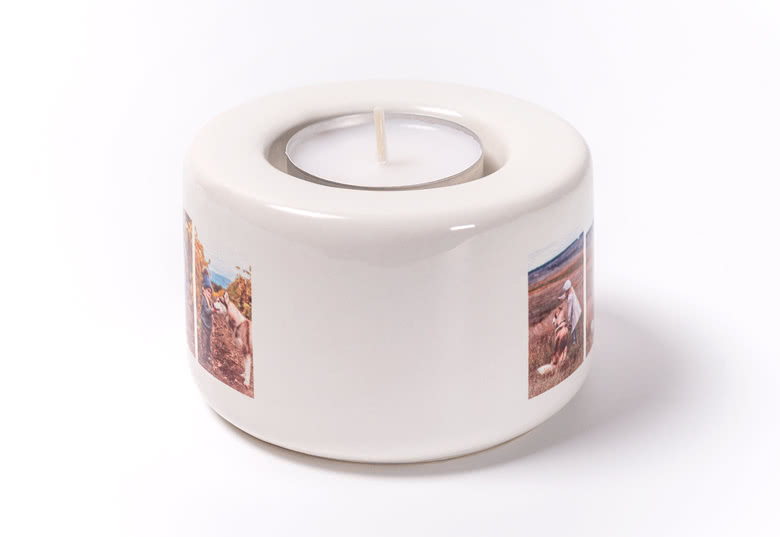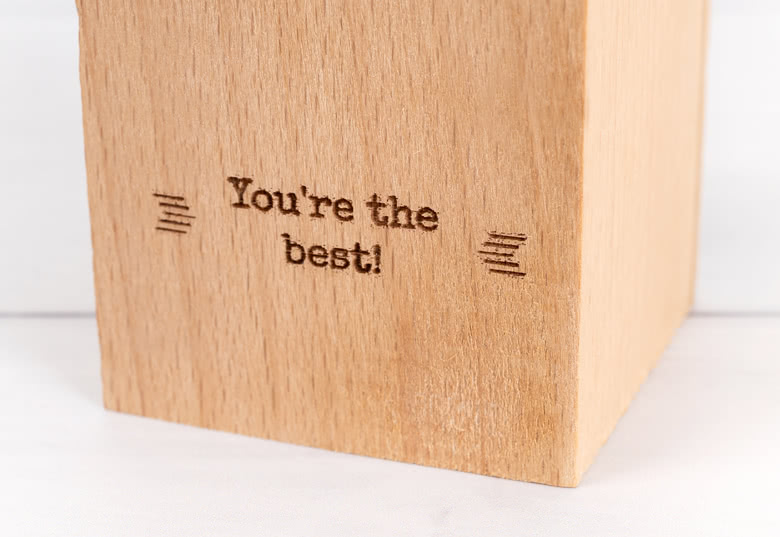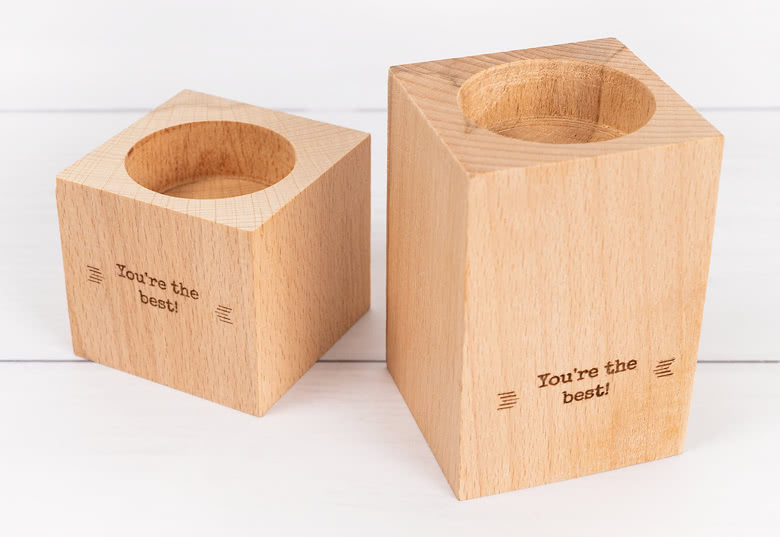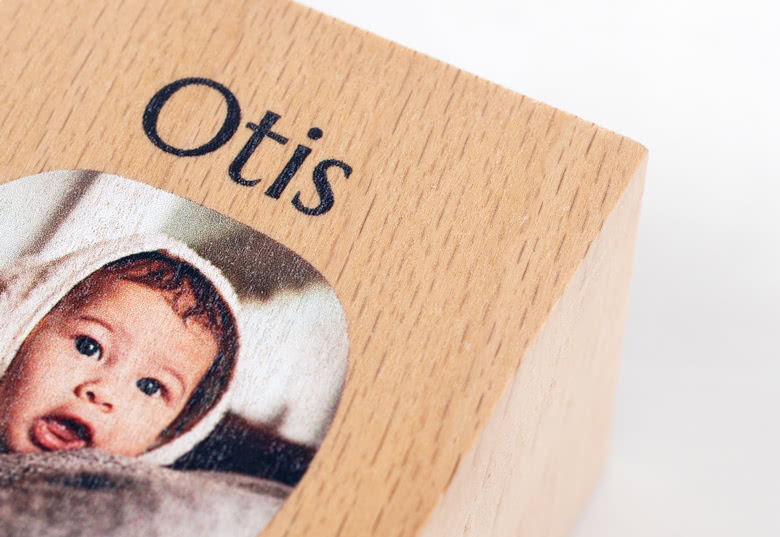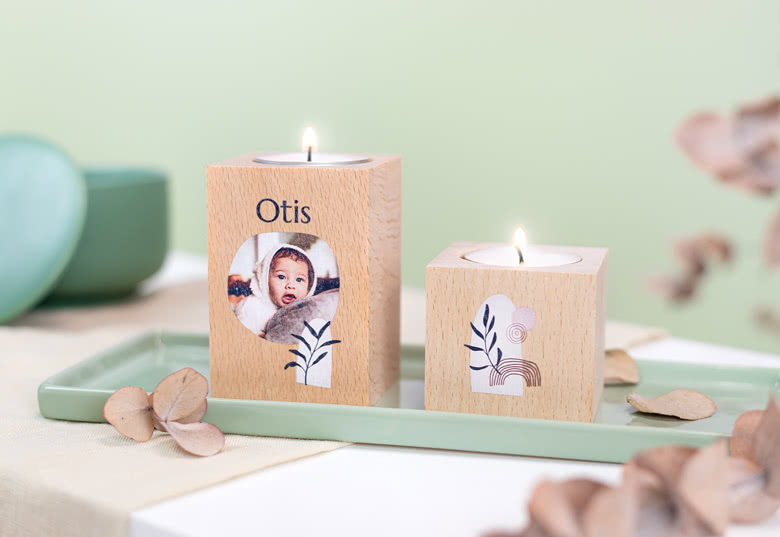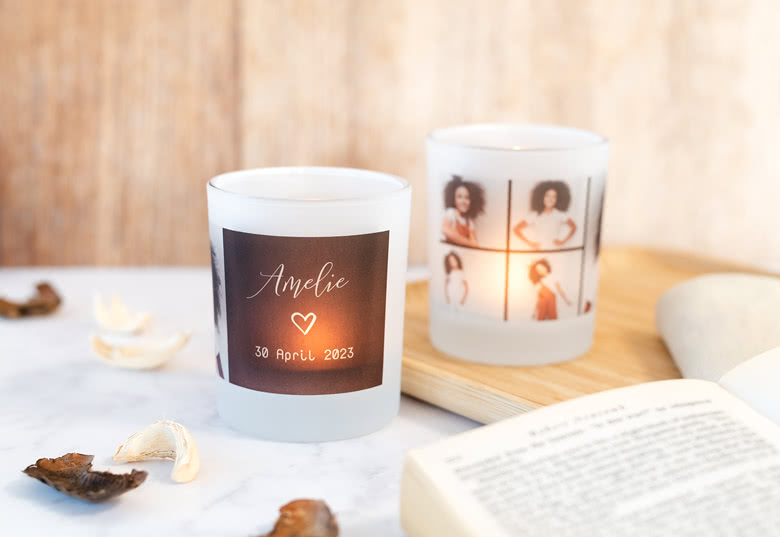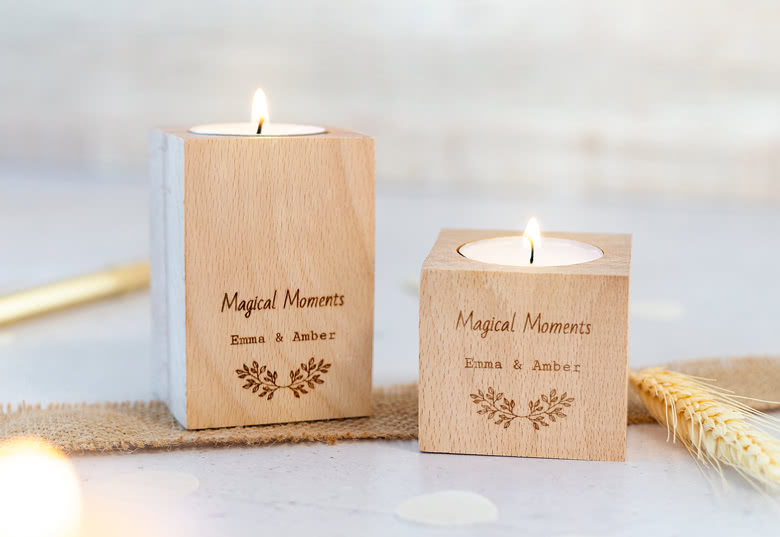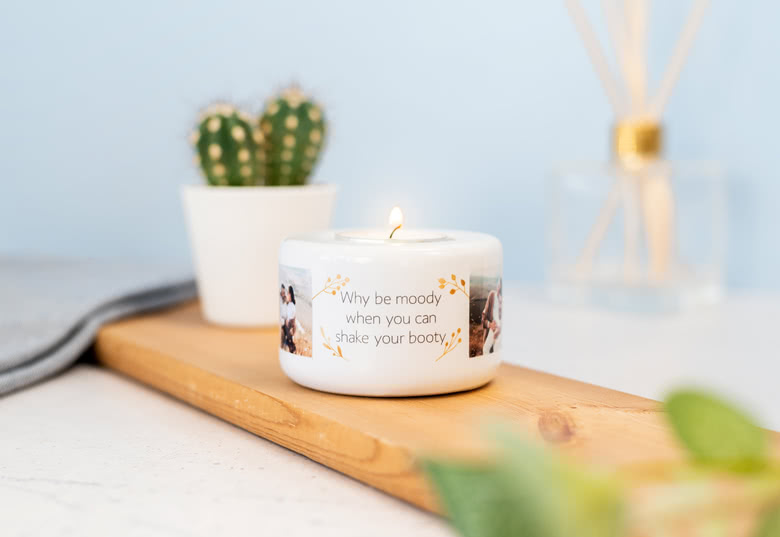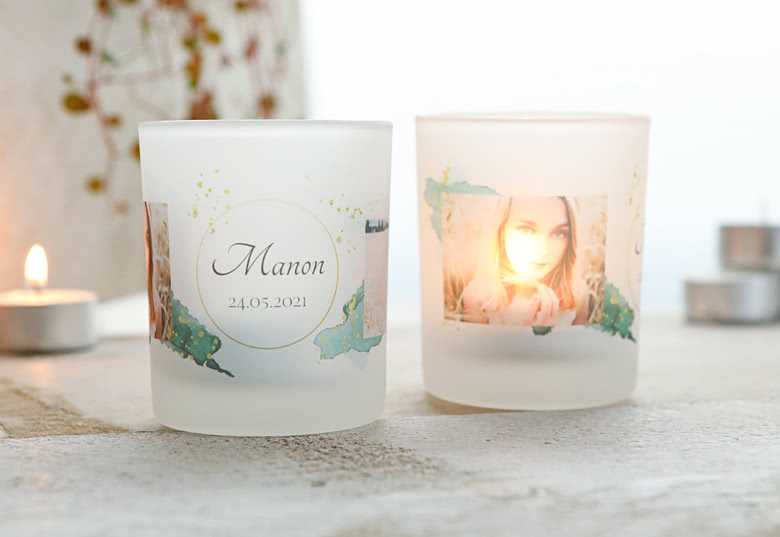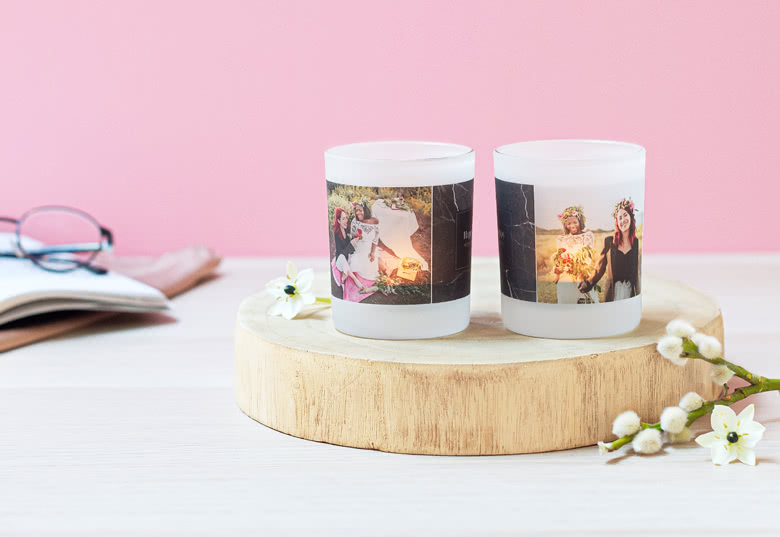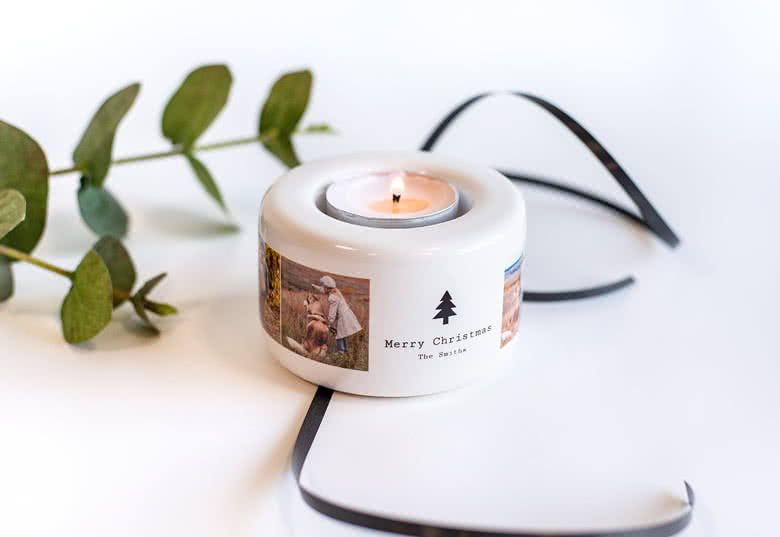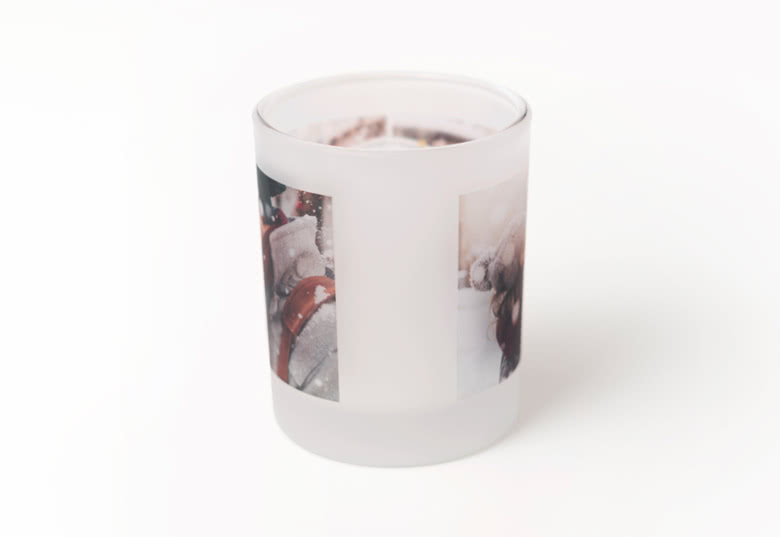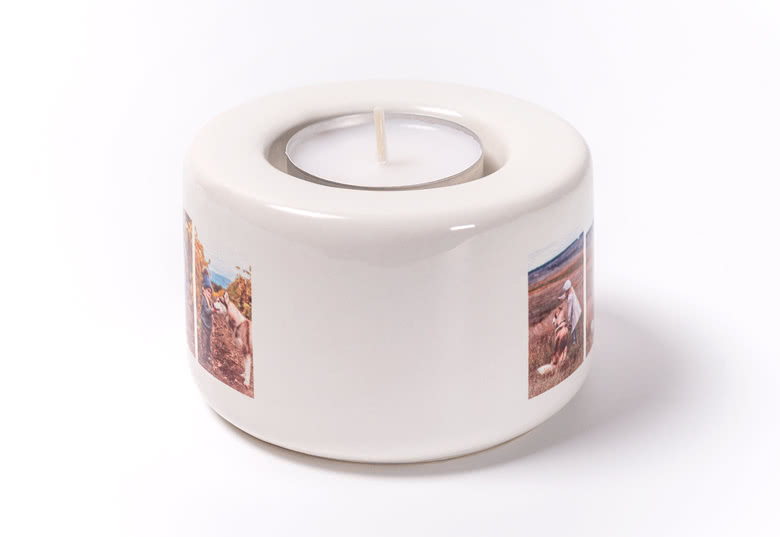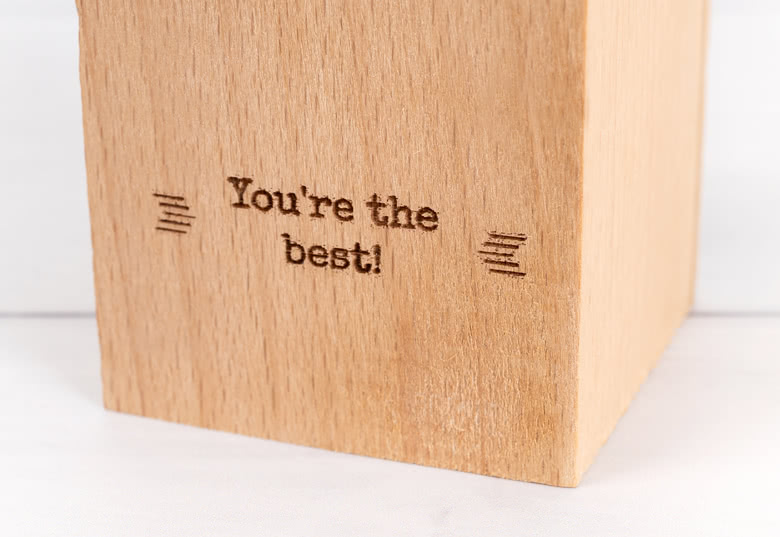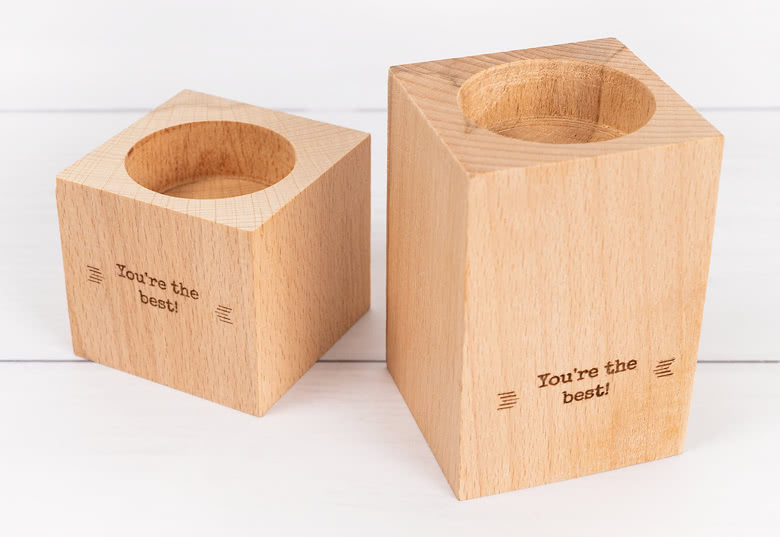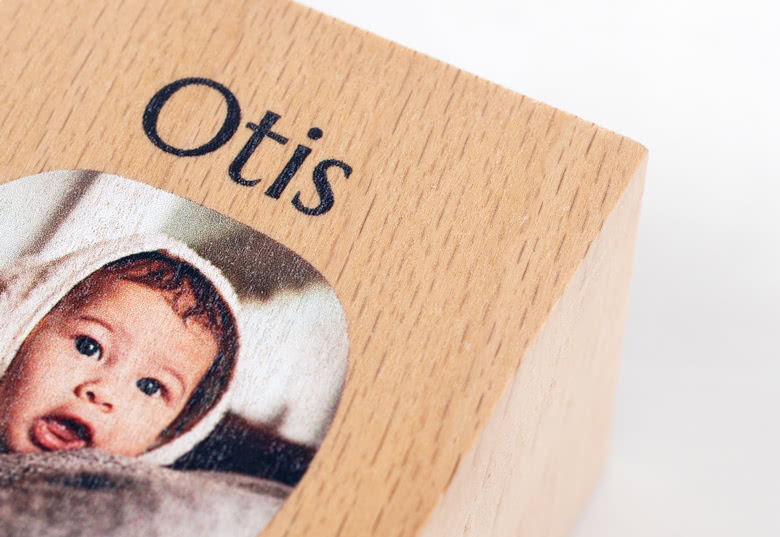 Create cosiness and warmth with this personalised Candle holder
You like decorating your living room or taking relaxing baths in a comfy atmosphere? Candles are always a good idea! The personalised Candle holder can make your cosy moments even warmer. You can create these charming candle holders with your most delightful photos or quotes in a jiffy. Just choose one of our designs and adjust this to your unique taste or accommodate it to the interior of your home. You can even adjust your creation to the colour and scent of your favourite candles.

We advise you to hand-wash the Ceramic and Glass Candle Holders to protect them from any damage. The Wooden Candle Holder can be cleaned with a wet cloth. When the Glass Candle Holder holds a burning candle, the glass on the side can become warm. Please give the glass some time to cool off after blowing out the candle.
Personalise the front of the candle holder with text and/or photo on one of the many designs
Engraved or full colour print, high quality finish
Wood full colour print: sustainable printing
Sustainable printing: High quality solvent free ink, Greenguard Gold certified
Select product
(Wood Full Colour Print)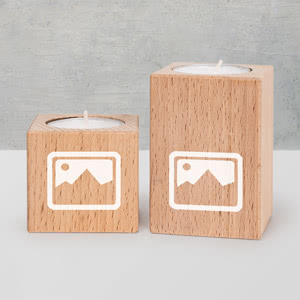 £ 18.99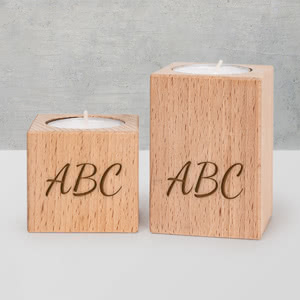 £ 16.99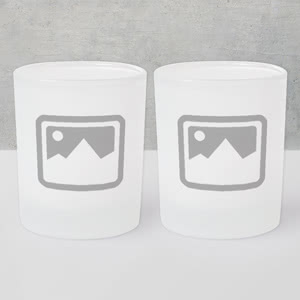 £ 21.99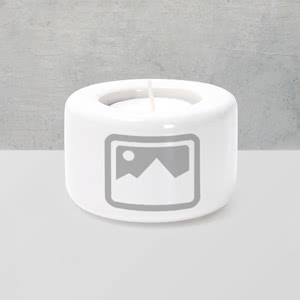 £ 14.99
Delivery
from 8 days price from £ 2.99
Made a spelling mistake?
Get a free reprint
Trustpilot product reviews
Emma D, 27/07/2023
Bought for a Ruby anniversary, my parents absolutely loved it. Great quality and so well designed, they look amazing.
Lisa snape, 25/07/2023
Excellent quality i loved my order
Cheryl, 10/03/2022
Lovely. Would buy again
11/03/2022 10:24
Hi Cheryl
Thank you for your lovely review of our candle holder with photos, and your 5 stars! We are happy to see that you like the quality of the product and our service. Thank you for sharing your experience with us.
Best regards
Johanna, smartphoto
Rhyce Gait, 25/02/2022
Not got it yet
25/02/2022 10:59
Hi Rhyce,
Thank you for you letting us know, it is very sad to find that the order is yet to be delivered. I trust we will find the reason for this, and keep contact through customer service.
Best regards
Johanna, smartphoto
Donna-Marie Goodson, 28/12/2020
Beautiful candle holders love them